Perhaps it's just me, but the dawn of a new year has an uncanny similarity to the sensation of opening a new book for the first time, when the inimitable aroma of print on pristine paper wafts into longing nostrils, and the slight cracking of the spine as the weight of the pages rests upon it for the first time is ripe with expectation and the promise of a crackling good read. We are reinvigorated by the thought that maybe this year—just maybe!—we can become a better version of ourselves: a better spouse, parent, friend, daughter. In this spirit, I would like to pay a timely tribute to the person who inspired us to cook as an expression of love, for the people in our lives, because so much of our history is inextricably bound to the food that we have shared with loved ones.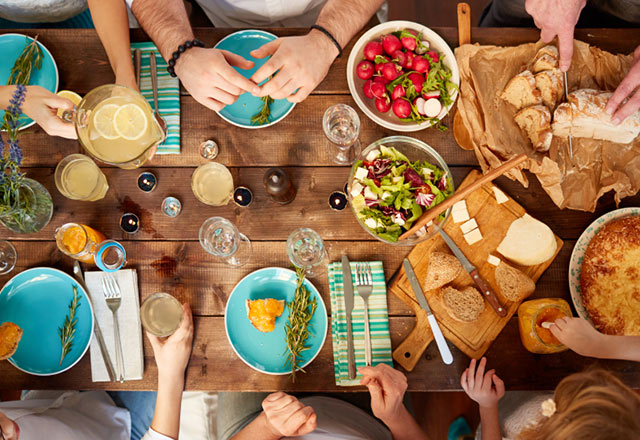 For me, it was my mother who introduced me to the myriad wonders of food. Not only did she enjoy cooking, she used to arm herself with a sense of adventure each time she ventured into the kitchen so that, like Forrest Gump's box of chocolates, we children never knew what we were going to get that evening. It was as much the thrill of surprise as the frisson of eating something we had never before tasted that made mealtimes such a wonderful experience for us. You would therefore be correct in assuming that our family ate exceedingly well, and thanks to my mother's largely successful gastronomic forays, we were exposed to everything from her classic slow-cooked pork belly (a keeper that's still a crowd pleaser, I'm happy to add), and fondue (an unrealistic proposition in the sweaty tropics, but we dove in with the enthusiasm of Romans at an orgy), to shepherd's pie and sukiyaki. In our home, food enjoyed the status of having no geographical boundaries and was appreciated without discrimination. As a result, I now have no qualms about trying snake steamboat and drinking snake blood in China, although I draw the line at domestic animals and live monkey brains for purely ethical reasons.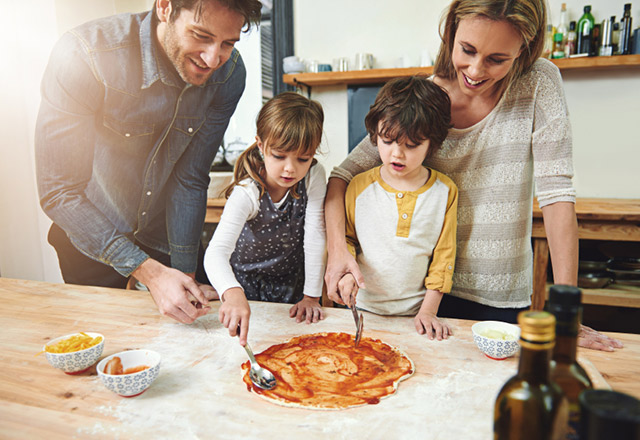 Interviewing guests for the "food stories" segment of Feeding Time with Fay on BFM, I hear so many stories of how a grandparent inspired a chef to lofty heights (Yes, Darren Teoh, I'm talking about you), or how a father's cooking mesmerised his children and in turn drew them into the kitchen to learn how to cook. Because, like it or not, we are the product of our upbringing. I used to imagine that my abilities sprang exclusively from my passion, but now I realise, even as I hanker for the food that links me to home and hearth during my long months abroad, that it's our history that makes us who we are, and what we eat. It's the food we ate as children that ultimately evokes the most powerful memories, and even now I recall milestone moments, good and bad, through the meals I've eaten.
That's why, even—or especially—if you did not have the benefit of being the recipient of a family member's culinary largesse, it's vital that you cook for your family now, and create dishes that over time become particular to your family and an integral part of the familial fabric, so that your children can use them as benchmarks and anchors for remembrance, and in turn pass them on to their offspring. Little is as efficacious in triggering potent memories as the sensorial delights evinced by food. As English food writer AA Gill says, food "travels in the memory-nothing is as powerful or moving as the memories of distant breakfasts".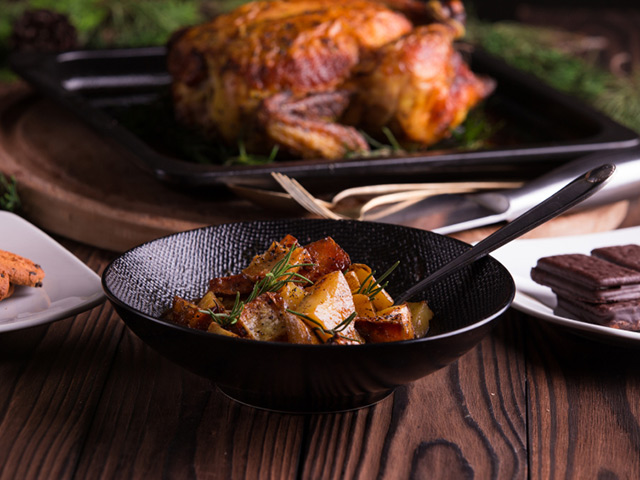 As we become busier and more mobile, food is the single most crucial element that links us to family, security, love and continuity. Find a dish that the whole family loves and take the time to turn it into an heirloom. It'll be the greatest gift you can give your kids—apart from a good education.
Happy new year everyone. Let's make this one count, eh?
Follow Fay on Twitter and Instagram at @misskhoo.
Related stories:
New Year Resolutions to Make and Keep
How to be better foodies in 2016
| | |
| --- | --- |
| SHARE THE STORY | |
| Explore More | |