Thanks to desperation, ridiculously high standards (I am from Penang, after all), and sheer necessity, I'm in danger of becoming a pretty good hawker cook, and I've conquered everything, from the Herculean Penang har mee and lam mee, to lor bak and kway teow th'ng. Because the fact is, Malaysian food may be all the rage in Australia now, but actually unearthing an eatery that can masterfully execute our hawker staples without the crutch of MSG has been nigh impossible. That is, until the recent launching of Lazy Suzie (78 Stanley Street, Darlinghurst, Sydney, +612-7901 0396) in Surry Hills by fellow Penangite Zachary Tan, his third restaurant foray in three years, after elder 'siblings' Devon (76 Devonshire Street, Surry Hills, Sydney, +612-9211 8777) and Devon on Danks (2 Danks Street, Waterloo, Sydney, +612-9698 7795)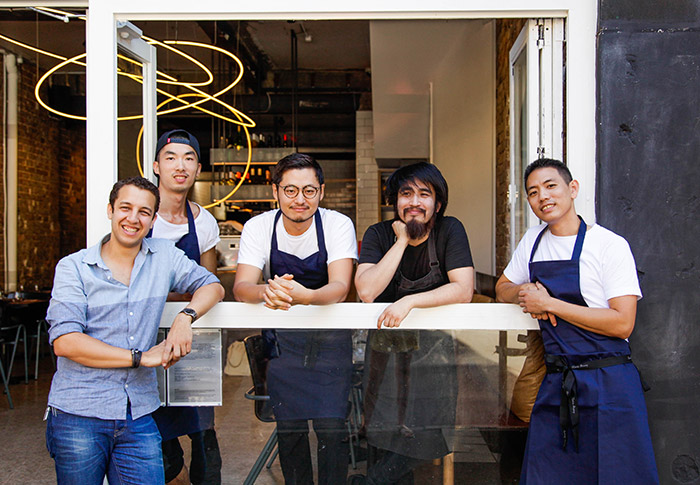 Word has spread like wildfire since the eatery first opened its doors three weeks ago, and you'd be hard pressed now to walk in without a prior reservation. It's easy to understand the commotion. Sydneysiders have been given a taste of Malaysian culinary nirvana, and with paradise within reach, they aren't about to return to earth with an undignified thump. More amazing than the three year-three restaurant roll out, and the fact that Tan had only been working in Australia for a few years before he started opening his eateries, is the distinct identity each of his restaurants has that are further bolstered by startlingly innovative menus, fair prices, and consistency.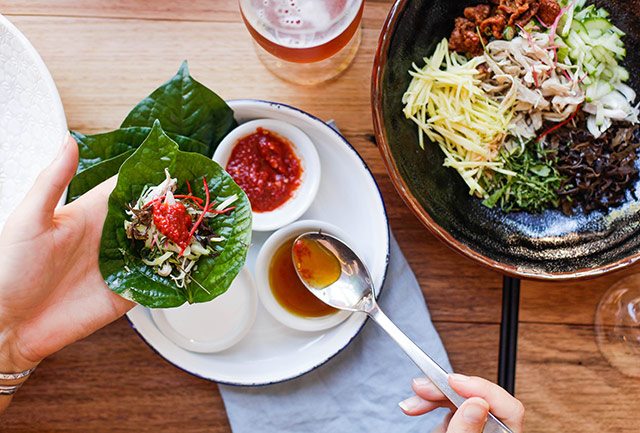 "I wanted to create food without borders," Tan said, "And most of all, I wanted to create food that evokes our memories, of good times, of childhood, and make them recognisable and accessible." Ergo, cronuts at Devon infused with condensed milk and crowned with pork floss may simply be an amazing taste sensation to native Australians, but to Malaysian diners, immediately invoke a tsunami of childhood recollections. In the same way—or same, same, but different, as they are wont to say in Thailand—Devon's haute interpretation of Macca's (that's McDonald's to the rest of us) cult favourite soft serve and fries but with a tousle of shaved black truffles has a similar effect on native Australians who grew up dipping salty fries in ice cream. And while it's true that not much skill is required in creating reminiscences through food—the memory automatically harks back to the halcyon days of childhood the minute food hits palate—it remains to the virtuoso to deconstruct, and then reconstruct, his own version of the original, so that the physical resemblance no longer exists, and it's the way that the flavours and textures meander and meld in the mouth that so efficaciously transports us back in time.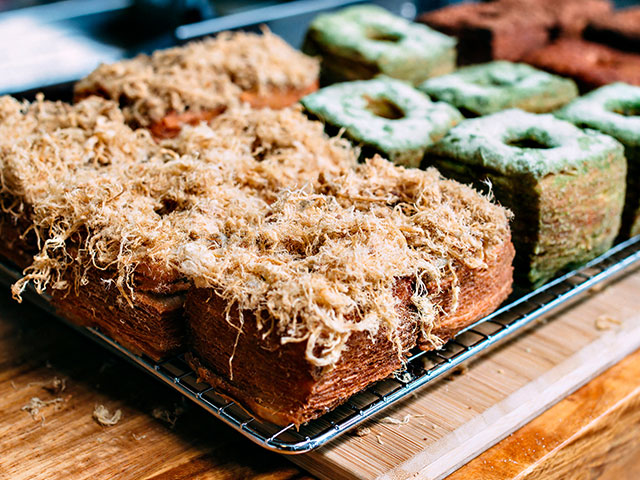 At Lazy Suzie, which arguably has a more straightforward menu in that many of the dishes—nasi lemak, lam mee, char kway teow—are more or less an interpretation of the original, the need to conjure new from old is, for Tan, nevertheless an itch that demands to be scratched. A mango lassi dessert resembles a lazy bombe Alaska, concealing fresh mango slices and a mango sorbet heart under a tent of creamy yoghurt, while the Penang har mee is boldly overhauled, and all that remains is the voluptuous shrimp broth, fried shallots and chilli paste. In lieu of noodles, prawns and beansprouts, a clutch of prawn dumplings perch demurely in the shallow soup bowl like placidly plump maidens. Apart from the incalculable gustatory pleasure I glean each time I dine at one of Tan's eateries, there is also the unmistakable sense of pride that a fellow Malaysian, and a remarkably young one at that, has accomplished all this, and in so short a span of time. My only regret is that he had to leave the country to find his gastronomic voice, but that too is quickly quelled by Tan's promise that he intends to expand his burgeoning culinary empire to Malaysia soon. Phew.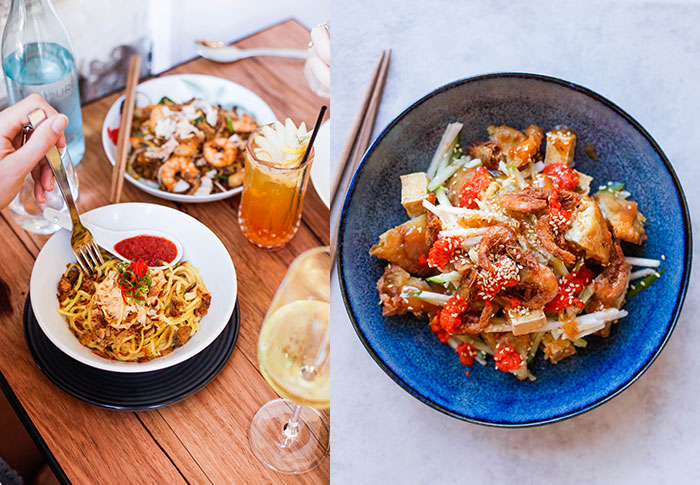 Follow Fay on Twitter and Instagram at @misskhoo.
Related stories:
Penang food: When too much still isn't enough
Move over boys, this woman means business
| | |
| --- | --- |
| SHARE THE STORY | |
| Explore More | |