Food + Drink
The new Starhill Dining introduces a mouth-watering culinary experience for brunch, tea, dinner and drinks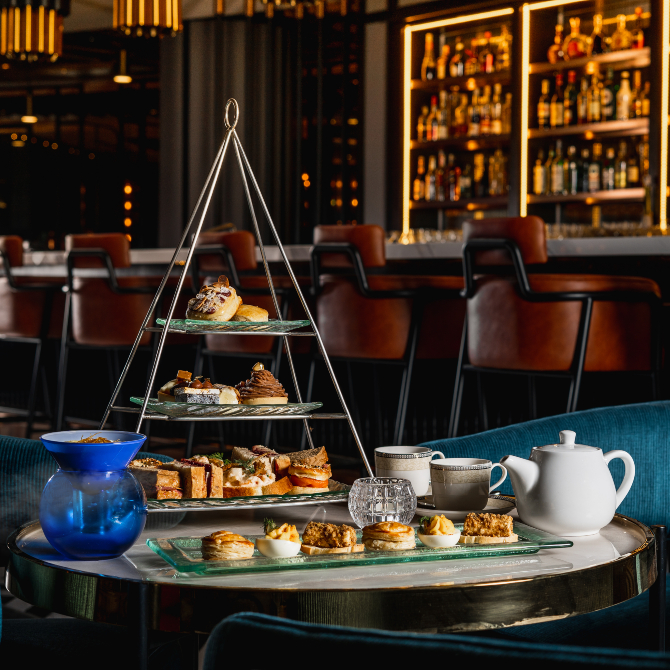 In case you haven't heard, The Starhill Dining has undergone a total makeover. Situated one floor below YTL's JW Marriott hotel and the glamorous Starhill Gallery in Bukit Bintang, the entire floor has gone through a total transformation. The evolution sees a complete redesigning of the space to an ultra-modern and sleek dining concept within. Long gone is the Asian gastronomical food hub and in its place, a handful of perfectly curated dining selections that are guaranteed to pique the interest of even the most sophisticated of palates.
Shook!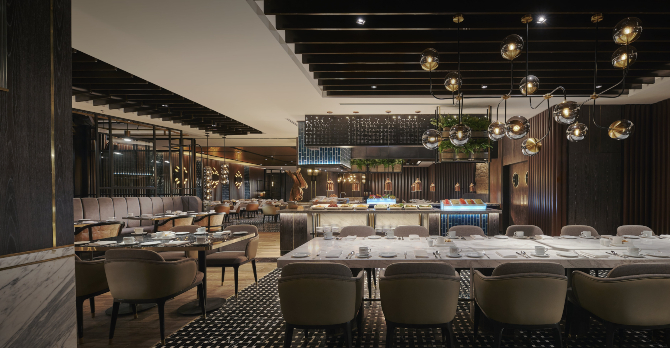 Post-renovation sees this fusion restaurant get an upgrade not only from its set-up but from the menu selections as well. Previous offerings from former restaurants Enak KL and Feast Village have been combined and revamped. Spearheaded by an elite team of chefs and "tastemakers" including Chef Mo and Chef Rafizan, what you now get is an amalgamation of Asian and Western cuisine.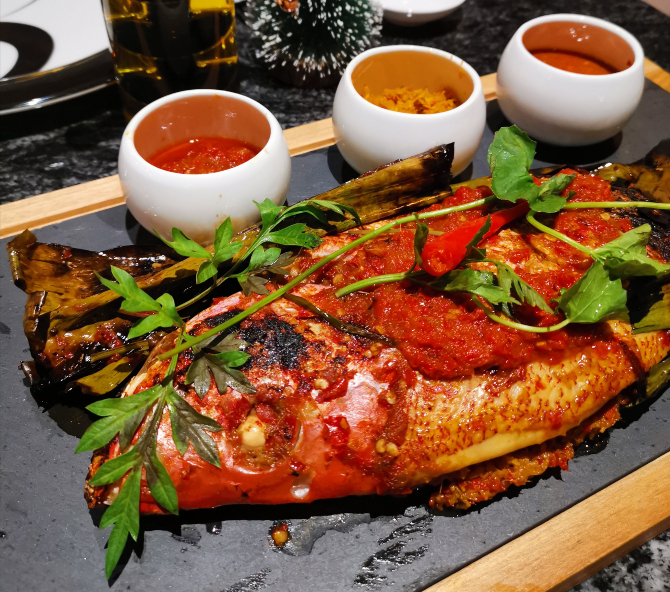 If you're feeling daring (and preferably not on a date), try the Ikan Bakar Rica Rica (RM80). The dish is a baked barramundi marinated with hot and spicy bumbu and topped off with a coconut sambal. The flesh is soft, tender and excellent with a side of rice. As with most circumstances involving sambal, let's just say a kiss on the cheek would suffice if you're on a date. If you want to go for a safer option, try one of their Western dishes instead. You can't go wrong with the Pappardelle Angus Ragu (RM70). You'll be served a delicious pappardelle pasta braised with a rich braised Angus beef brisket confit, seasoned with black pepper-Parmesan crostini.
Luk Yu Tea House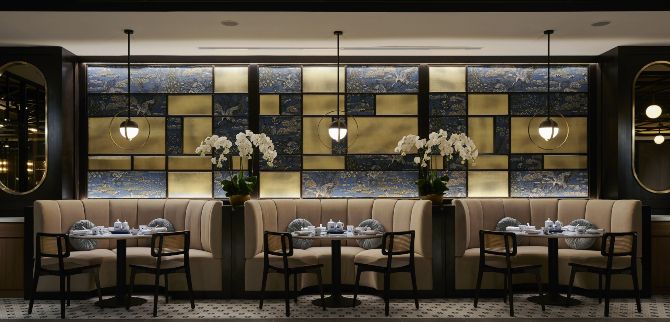 Luk Yu Tea House sits to your right once you walk past what can only be described as a futuristic, astronomical-inspired house of lights (which is also the perfect place for a group selfie). Once in the tea house, you are surrounded by decorative Chinoiserie with beautiful textured walls and gorgeous motifs as well as furniture right out of an 18th-century tea house. Thus, you won't be amiss to find out that the decor was actually inspired by the world's first known monograph on tea—The Classic of Tea, penned by Tang Dynasty poet Lu Yu.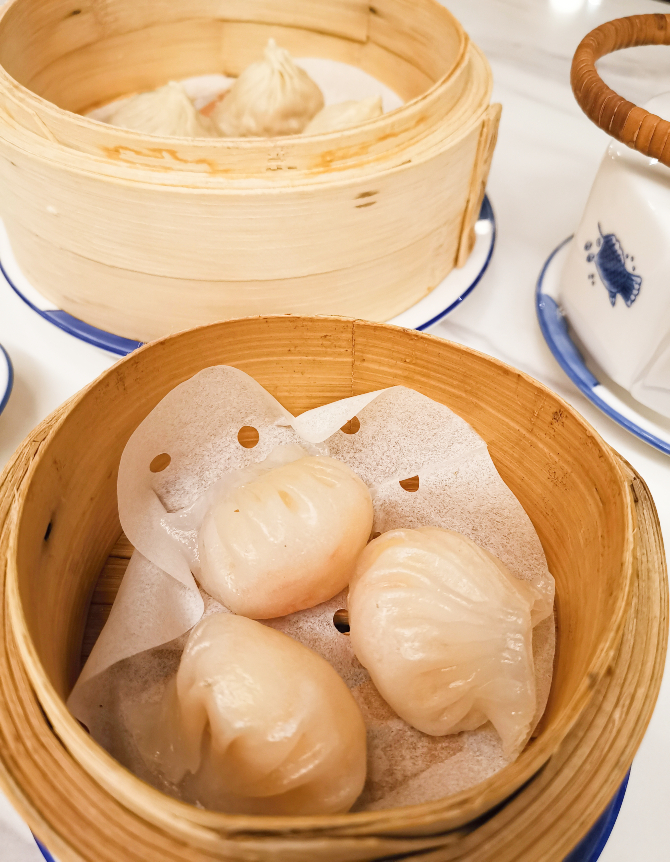 Without beating around the bush, the Steamed Crystal Prawn Dumplings (RM 20) are sublime. Pockets of perfectly seasoned meat burst with flavour in your mouth. Each are delicately prepared by the in-house chef. The liquid within is heated just right when it is served, ready to be eaten without the fear of getting your taste buds burnt.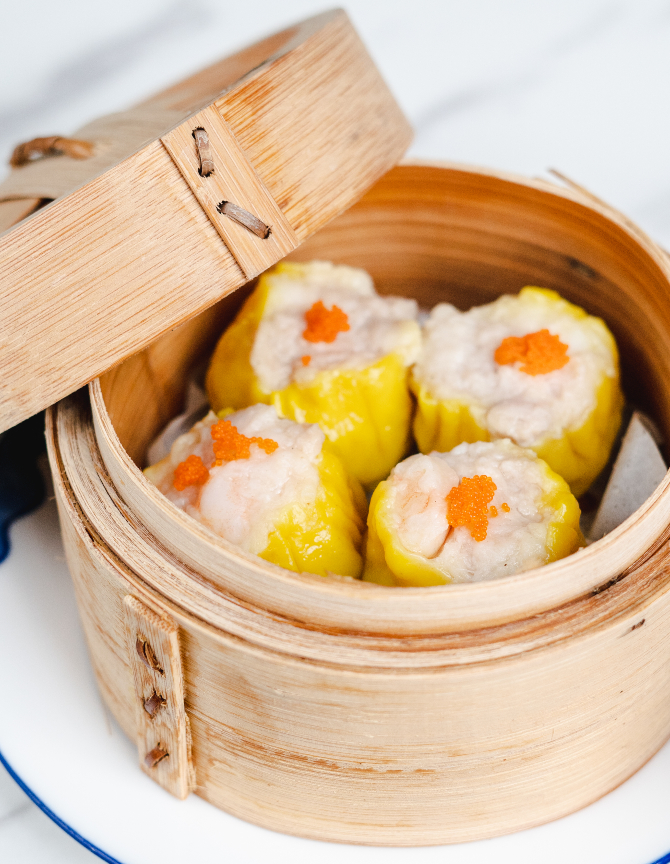 The Steamed Chicken and Prawn Dumplings (RM20) are also a favourite among customers. Succulent, juicy and cooked to perfection. Aside from the delicious dumplings, the tea menu offers a variety of fine teas from Taiwan and China that are not only soothing but make the perfect pairing with your meal. We recommend you try out the Chrysanthemum Eight Treasures Tea (RM 20 per pot).
The Alchemy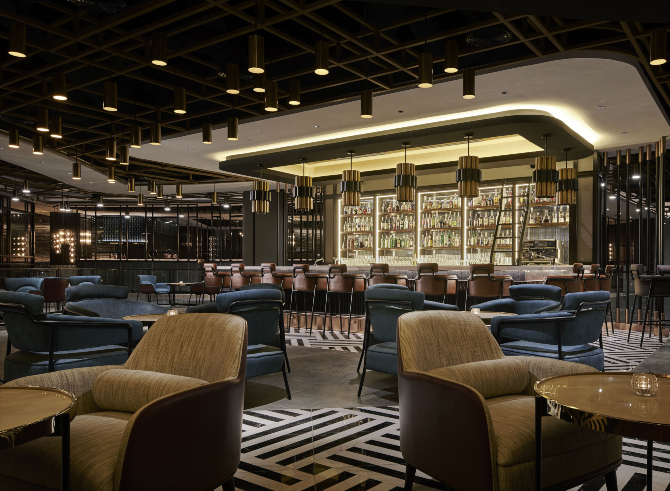 The Alchemy has one of the most gorgeous bar fronts in town. A chic white marble bar tabletop lays beautifully in front of shelves (and shelves) of rich gin liqueur. The cocktail menu is out of this world, literally. It states that the extensive gin collection featured are "from different corners of the world, from dry gins to fresh gins". A must-try is definitely the Bittersweet Symphony (RM40), a botanical threesome of gin combined with the bitter and orange of Aperol along with the Italian Rosso Vermouth. It is The Alchemy's take on the classic Negroni. Another signature favourite is the Butterfly (RM40) which contains butterfly pea infused gin, paired with citrusy lemon juice and the sweet infusion of elderflower liqueur.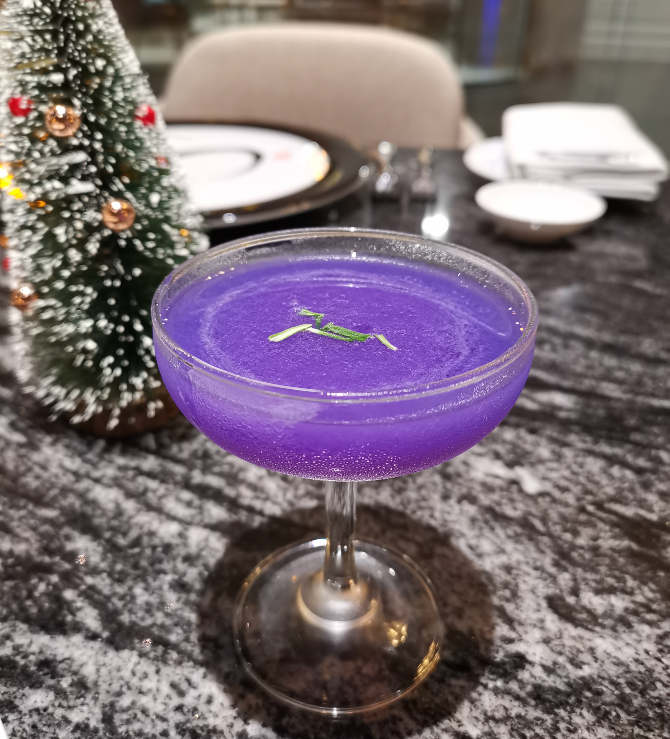 And then there's the New Yorker Afternoon Tea. How would one begin to describe it? The brown colouration of the Classic Rueben Sandwich with the Lemon Brioche evokes a masculine quality to it. You won't find fluffy puff pastries and cream-covered strawberries. Instead, you'll get a taste of New York with the Sauerkraut Upstate Bagel and the Big Apple-Style Crispy Whitebait Lobster Walnut and Fruit Bread.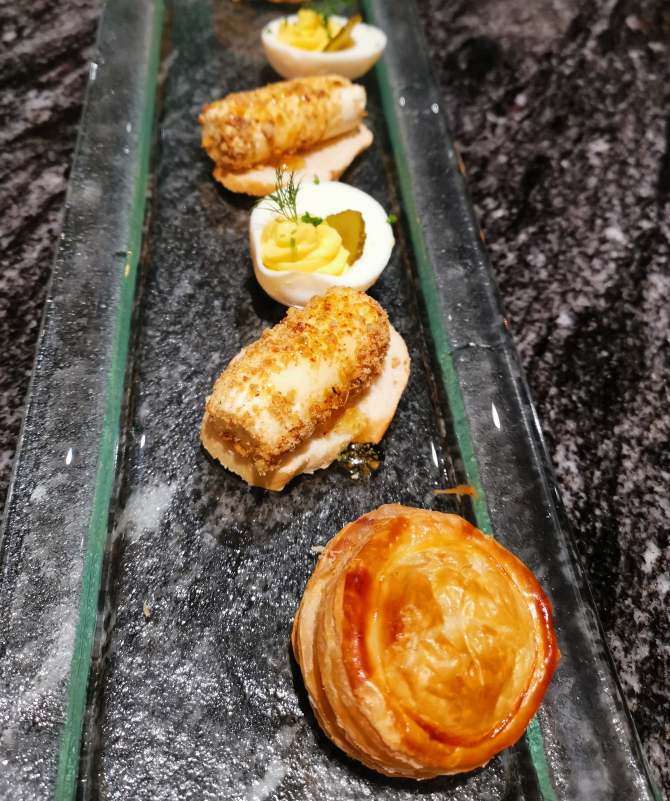 We'll admit, the Dil Pickle Relish Gost Cheese Gâteaux and the inclusion of anchovies may not be for everyone but the Maple Pecan Cheesecake and the Cranberry And Buttermilk Scones (with Devonshire Clotted Cream and Meyer Lemon Curd) are the real winners of this delectable set.
For more information, visit this website. 
| | |
| --- | --- |
| SHARE THE STORY | |
| Explore More | |