Anyone who is hooked on sambal would not fail to wish they could pack it along every time they have to leave the country (back in the good old days of travelling, that is). Many things unite Malaysians, but nothing comes as strongly as our love for food. A literal melting pot of various cultures, we and our tastebuds are utterly spoilt for choice. While the majority of locals (and even tourists) would pick nasi lemak in a heartbeat over what their favourite Malaysian food is, let's not forget that many factors contribute to a great nasi lemak. Yes, the fried chicken, the egg (whether it's your sunny-side up or the traditional boiled egg cut in half), the fried anchovies and the biggest kicker of them all, the sambal.
It's not just great in a nasi lemak but it works well for so many other dishes and can be enjoyed in a variety of ways. For some, no meal is complete without the accompanying sambal in a sauce plate. Well, why not make your own in celebration of the upcoming Malaysia Day? As a love letter to the Malaysian staple, Executive Sous Chef of One&Only Desaru Coast, Kelvin Lee has shared his sambal recipe that's easy to make at home.
For the unfamiliar, Lee is a Malaysian who grew up in Australia and has traversed the culinary world in countries such as Singapore, Korea, Japan and France—where he worked at Michelin-starred Le Jardin de Sens and Michel Bras. But of course, there's no place like home. One&Only Desaru Coast too appreciates and respects the beauty of Malaysia and everything it has to offer. The menus are heavily influenced by Malaysian flavours and pay tribute to the local ingredients that thrive in our climate. The Chef's Garden, for example, on the resort grounds host a wealth of herbs and Malaysian produce for an authentic farm-to-table experience.
Read on to find out what makes his handcrafted version so versatile and delicious!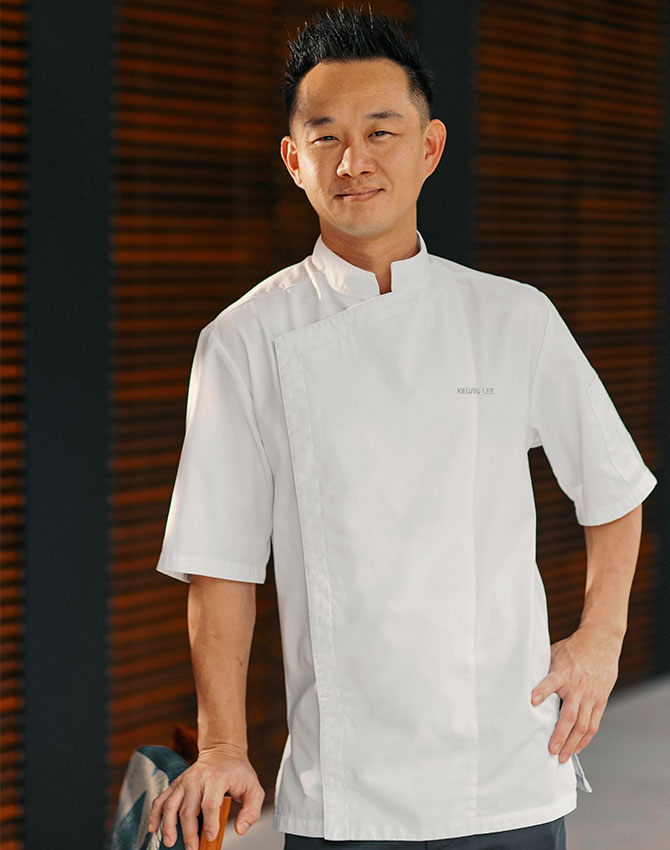 A NOTE FROM THE CHEF:
I will readily admit that my tolerance for spice is pretty low—even a dollop of bottled chilli sauce is enough to make me sweat. This dampened my enjoyment of sambal as my ability to appreciate the complex balance of flavours were nullified by heat. My purpose, therefore, was to create a sambal paste that would appeal to a broader—maybe even younger—audience. We crafted a recipe that utilised the authentic cooking methods and flavours of sambal, but with a softening of the heat that would exclude those unused to spice.
This recipe is a base—a versatile master paste that can be the foundation for a variety of dishes. Add onions, petai and shrimp for the perfect accompaniment to nasi lemak; add a tablespoon of it to elevate any stirfry; use it as a spread on toast, topped with sliced avocado and a perfectly poached egg; or mix it with kicap manis and drizzle over goreng pisang for the perfect balance of sweet and savoury. And of course, feel free to add as many chillies as you like should you wish to feel the burn.
I've worked all over the world and at many different kinds of establishments from casual restaurants to the highest echelons of fine dining but found that no matter where you are in the world or how adventurous an eater you are, comfort food will never go out of style. We will always return to what is familiar and that which reminds us of home; and as a Malaysian, nothing more so than sambal.
Kelvin LeeExecutive Sous Chef One&Only Desaru Coast
---
Sambal Chilli
Crafted by Chef Kelvin Lee Executive Sous Chef, One&Only Desaru Coast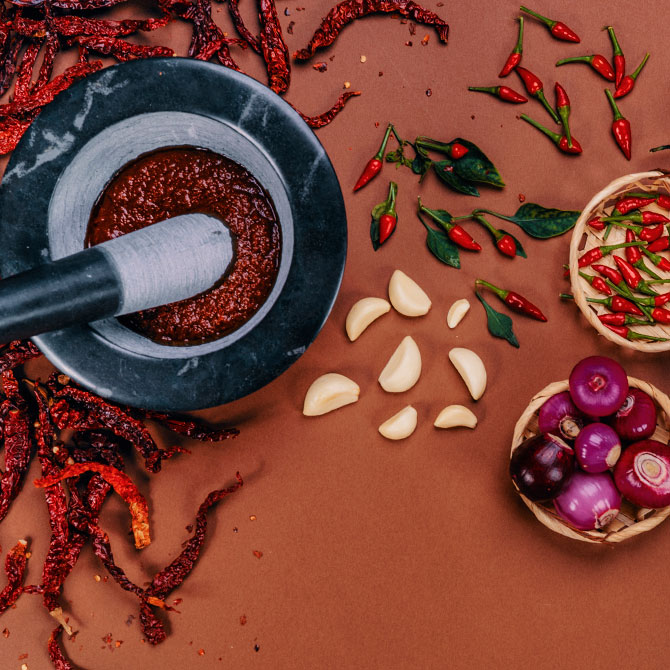 INGREDIENTS
200g chilli paste* (deseeded) 500g shallots or red onions 250g garlic 50ml canola oil 200g tamarind juice 300g palm sugar 150g shrimp paste (belacan) 100ml water salt to taste
*For the chilli paste: Soak dried chillies (deseeded) in warm water for 15-20 minutes. Drain, leaving about a tablespoon of soaking liquid and then blitz it all in a food processor.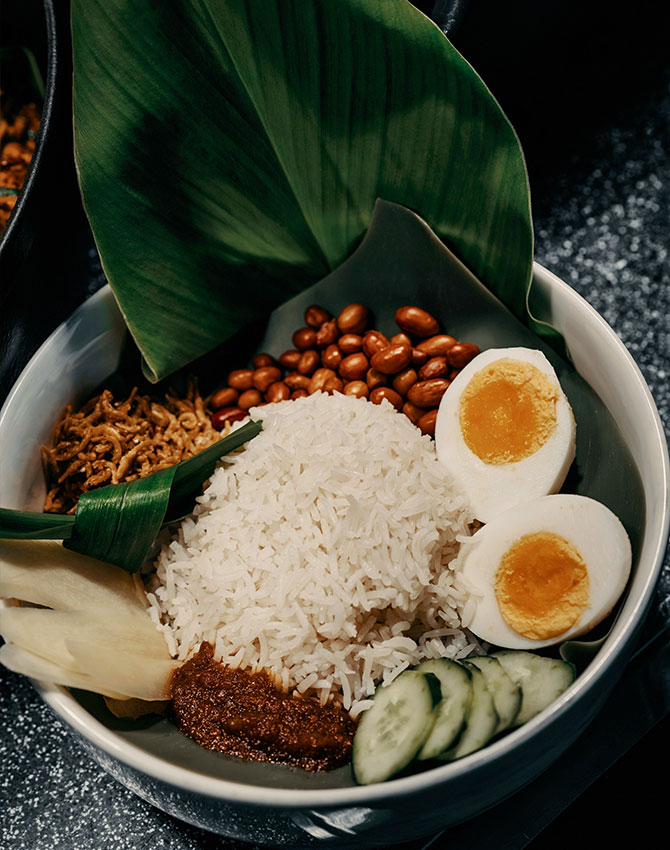 METHOD
Using a food processor, blitz the onions, garlic and belacan until smooth. If you do not have a food processor or prefer a more textured sambal, use a mortar and pestle and pound away
Heat your saucepan over medium heat and add canola oil to the hot pan. The surface of the oil should shimmer. If the oil begins to smoke, the pan is too hot. Add in the pureed ingredients and sauté for two and a half minutes or until the kitchen smells glorious
Add the chilli paste, tamarind juice, palm sugar and salt to the pan and stir till combined. Then add 100ml of water, bring it to a boil and reduce to a low flame. Cook until the sambal darkens and the oil separates
Once cooled, portion into sterilised jars. If you do not intend on using immediately, store in the freezer for up to a year.
For more information on One&Only Desaru Coast, visit their website.
| | |
| --- | --- |
| SHARE THE STORY | |
| Explore More | |