It's no small irony that, in the longstanding battle for gender equality, the one place where women should prevail—the career kitchen—is in fact dominated by their male counterparts. Are women discriminated against in the professional kitchen? It's hard to argue otherwise when there's such a significant imbalance of 7:3 male to female chefs in the industry, and it's equally difficult to finger one factor as being solely responsible for these disproportionate figures, whether it's gender bias, and an inability to stomach the rough and tumble heat and profanity of the kitchen, or the inevitable ticking of the biological clock, and family demands. Which is why, when one woman bucks all the statistical trends with her talent and a pair of cojones that apparently out-hefts those of an African male, we should all rejoice, especially when said female hails from Malaysia, where this gender incongruity is even more pronounced.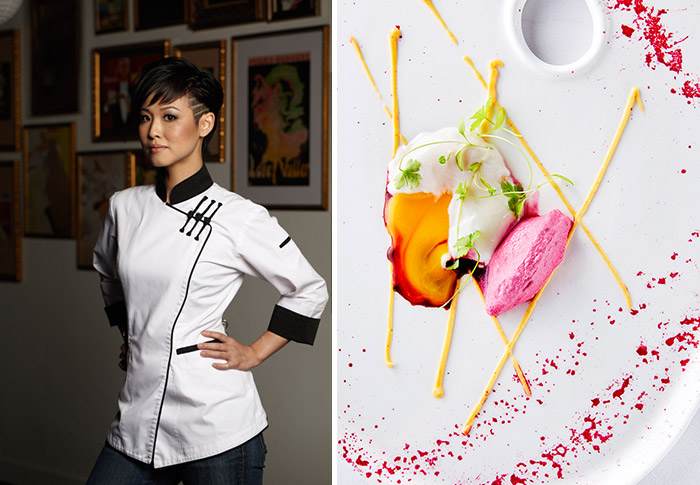 But, really, since it's Bistro à Table (6, Jalan 17/54, Petaling Jaya, +603-7931 2831) chef-proprietor Isadora Chai who is the female in question, we can throw the gender card out of the window, because this opinionated chef—who was probably too busy out-swearing the male chefs in the back alley to join the queue when god was meting out the self-censorious quotas—had no qualms about telling me on my Feeding Time radio show that "most chefs are egotistical male stars. You have to prove to them that you can do better and eventually they will eat humble pie." But while it's one thing to gratuitously shoot your mouth, it's quite another when you have the benefit of talent in spades, which Isadora does, and then some. It's easy to comprehend that pushing the female agenda, for her, is a cop out, because "behaving like a girl" is taboo. For Isadora, when the going gets tough, the girl just gets going.
And got going, she has. Since Isadora eschewed the easy money of having a restaurant in town in favour of the 'burbs ("I liked being the underdog in the suburbs"), Bistro à Table has steadily garnered acclaim, from such internationally vaunted publications as the Miele Guide. And while her prose remains delightfully purple, she's more than put her culinary money where her mouth is, so to speak.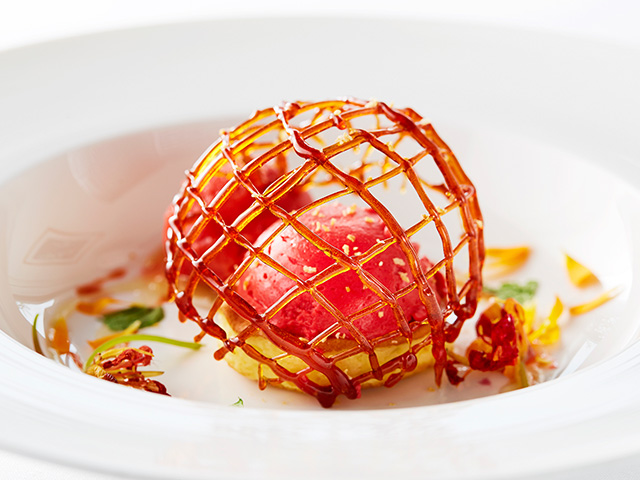 A series of degustations executed in inimitable Isadora fashion—"I call them disgustations because they represent my disgust with certain issues, from GE13 to bloggers after a free meal"—would by any lesser chef be dismissed as show-pony tactics, but in Isadora's case enjoyed not merely the side benefits of being scandalous, but concurrently served as platform for her forays in gastronomic experimentation. Those meanderingly delightful journeys have led to the impending launch of her second restaurant, the simply named Antara in Lorong Changkat Raja Chulan, in a gorgeous period building that Isadora had unsuccessfully hankered to buy, but in which she has nonetheless been installed as tenant.
The "upscale, MSG-free, modern Malaysian restaurant" will showcase a menu that's a distillation of her multifarious culinary expressions, from pie tee with foie gras and unagi, and hazelnut roti jala with dulce de leche anglaise, to her signature lobster Sarawak laksa, and dried scallop poh pneah "that you assemble DIY style, the way we used to do at home with our families". And while it's indubitably an intimate expression of her evolution as chef and cook, Antara isn't the only bubbling pot on the stove.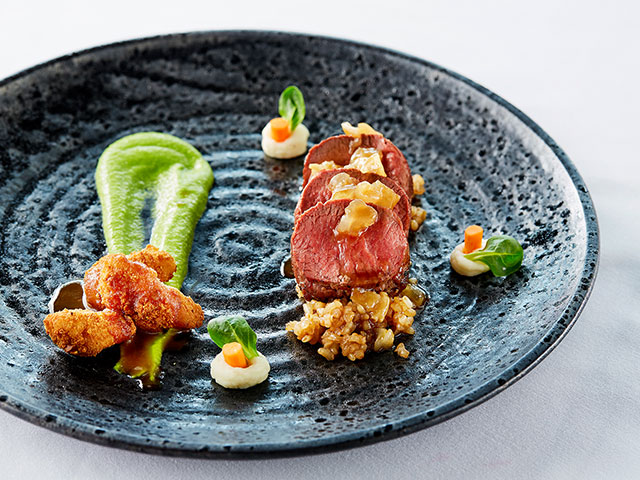 Because, while she may give as good as she gets, Isadora has also proven herself a consummate diplomat when needs must. Ergo, conscientious flesh pressing sessions with the right people have ensured her a plum contract as Miele brand partner (to put things into perspective: Vue du Monde's Shannon Bennett is the Australian Miele brand partner) but more importantly, yielded an international book contract, with launches scheduled throughout Asia. Isadora is also advisor to the upcoming DBKL-driven Big Kitchen event that's sponsored by such big guns as Electrolux and Mercedes.
I've always been a firm believer that actions speak more vociferously than words. So like or hate her—there's no middle road where opinions of Isadora are concerned—the inarguable fact remains that, through her accomplishments alone, this is one woman to whom other aspiring chefs, female and male alike, should look to as a yardstick of what is entirely possible, as long as you set your mind to the task.
Follow Fay on Twitter and Instagram at @misskhoo.
Related stories:
Penang food: When too much still isn't enough
7 Things you can do this weekend: 9-10 April 2016
| | |
| --- | --- |
| SHARE THE STORY | |
| Explore More | |