Mooncakes might be traditional but did you know that you can find contemporary versions in the Klang Valley? In a society that's constantly seeking anything picture-perfect, these modern concoctions stand out with their appealing visuals and unusual flavours. If you prefer the legendary fare the way they have always been, check out this round-up. Otherwise, we have compiled a list of the sweet delights unlike the usual grub.
1. Valen's Patisserie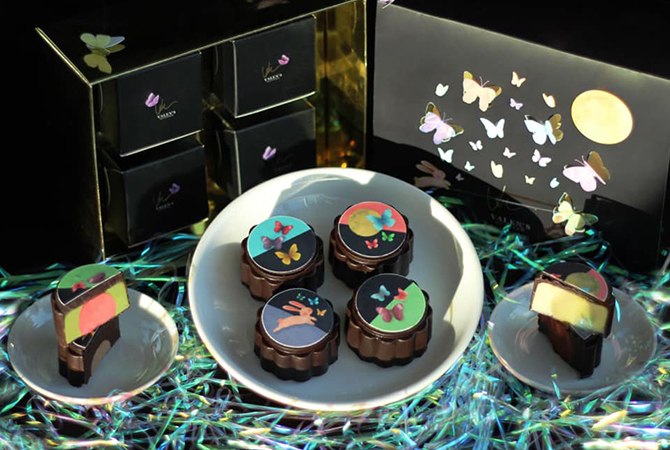 For Mid-Autumn Festival this year, Valen's Patisserie has curated the Illuminating Beauty Chocolate Mooncake collection. Made up of a unique ganache core, the four available flavours are Matcha Sakura, Yuzu Jasmine, Hazelnut Praline, and Early Grey.
Price: RM98 per box
How to order: 019 260 2777 or [email protected]
2. Crème De La Crème (CDLC)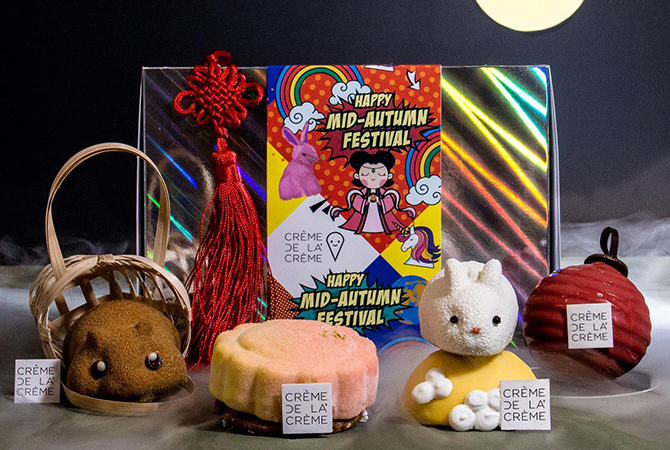 CDLC's artisanal ice cream mooncakes are back again this year—featuring four special creations. They include Hamtaro (Roasted almond ice cream, dark chocolate almond crunch, Pain de Gênes, and Dark chocolate dip with French dark chocolate ice cream as yolk); and The Apollo (Japanese genmai ice cream, Japanese nori cracker, white chocolate, gold flake garnish with black sesame ice cream and matcha ganache as yolk).
As for Moon Rabbit, it consists of French earl grey ice cream, organic yoghurt ice cream, milk chocolate cereal crunch, and white chocolate dip with mango passion fruit sorbet as yolk; whereas Red Lantern is made up of oolong tea ice cream and white chocolate dip with longan sorbet as yolk.
Price: RM120 per set of four
How to order: 012 281 5123 or online
3. Inside Scoop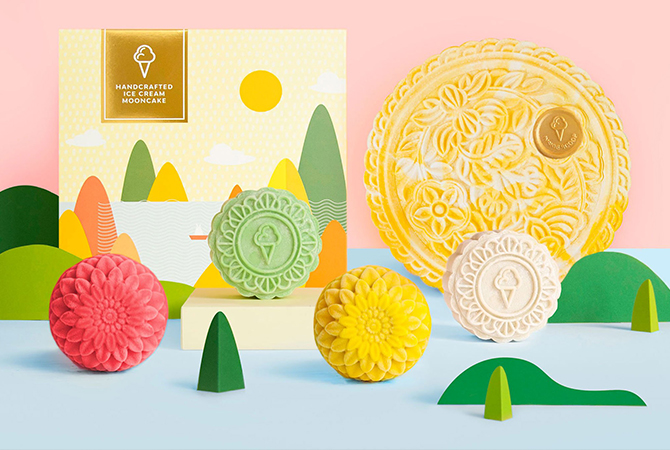 The seasonal staples from Inside Scoop are back with three signature flavours and one new creation. The Durian with Chocolate Yolk consists of durian ice cream, a dark chocolate ganache centre, and snow skin whereas the Rocher with Crunchy Base has Rocher ice cream and a white chocolate shell.
The Unicorn with Raspberry Yolk is made up of raspberry yoghurt and blue pea flower ice cream with a raspberry yolk centre. Last but not least, the new Caramel Biscuit with Chocolate Salted Caramel Yolk comprises of Lotus Biscoff caramel biscuit ice cream, chocolate salted caramel yolk, and white chocolate shell.
Price: RM68 for box of two, RM118 for box of four
How to order: Here
4. Unbox by Huff and Puff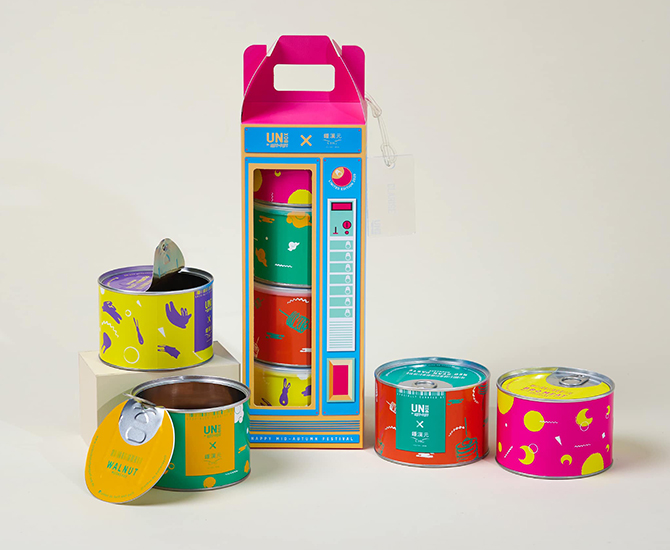 Inspired by the nostalgia of school days, Unbox's first ever mooncake collection consists of four flavours: BBQ Meat with Salted Egg Yolk, Pandan Lotus, Red Bean Paste, and Walnut. Traditionally handmade by Ching Han Guan, the mooncakes come in colourful and vibrant tin cans (named Can-Teen). Other limited edition mooncake sets include Tapao Me Home and Steaming With Happiness.
Price: RM128 (Can-Teen)
How to order: Here
5. Chuck's x The Loaf
Collaborating with The Loaf, Chuck's is diving into Mid-Autumn Festivities with a limited edition set of four mooncakes that come with a box of Chuck's Glow On Brightening Peony Mask. Available from 29 August 2020 to 1 October 2020 at The Loaf Pavilion and The Loaf Sunway Pyramid, the set includes Share Your Feelings (chocolate mooncake), Lucky Motherchucker (black sesame mooncake), Stuck On Chuck's (buttermilk mooncake), and In Full Bloom (matcha mooncake).
Price: RM188 per set
How to order: Here
6. Tono Soy Milk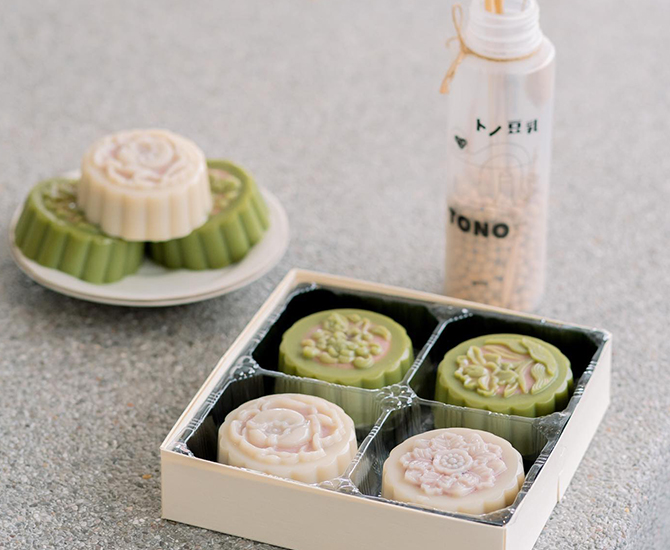 The Tone Soypresso Mooncake set consists of two flavour options—Soy with Red Bean and Matcha with Red Bean. Made without preservatives, the mooncakes are vegan-friendly and prepared fresh daily.
Price: RM45 per box with four mooncakes
How to order: Here
7. Oh Cha Matcha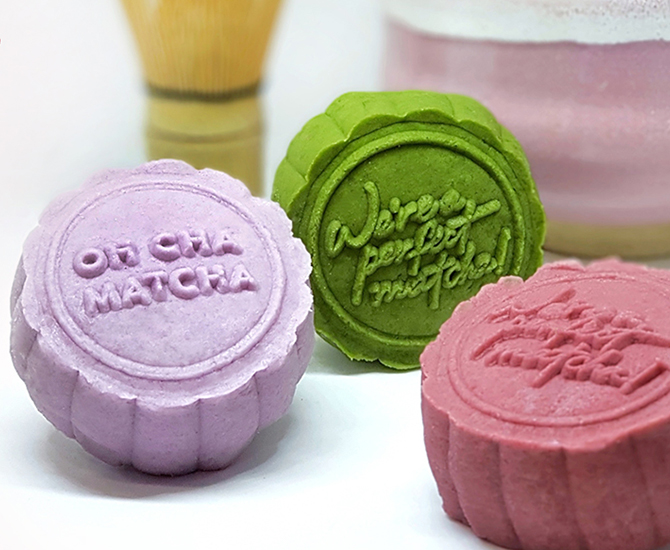 For Mid-Autumn Festival this year, the popular matcha parlour has created unique Snow Skin Matcha Mooncakes. Free from sugar and dairy, the mooncakes are made without colouring and comprise of plant-based ingredients.
Price: RM50 for four mooncakes
For more mooncake options in 2020, click here.
| | |
| --- | --- |
| SHARE THE STORY | |
| Explore More | |