Every year, the Mid-Autumn Festival—also known as Mooncake Festival or Lantern Festival—is synonymous with the spirit of giving amongst those who celebrate it. As the full moon during the festival represents reunion, this is the time when families, friends, colleagues, and clients gift each other with mooncakes as a symbol of harmony and togetherness.
Due to the popularity of the delicacy as well as the Chinese culture of giving out mooncakes, it's not uncommon to hunt for the prettiest mooncake boxes in town as a sign of prosperity or social status. With more brands introducing their own decorated versions every year, some have shifted their attention beyond the packaging to discover the best new mooncake flavours and fillings to try.
If you're looking for the most innovative mooncake flavours around the Klang Valley for a contemporary palate, here are our top picks.
Skillet at 163
Modern European restaurant Skillet has carefully curated artisanal mooncake boxes that are as unique in flavour as they are pretty in design. Dubbed Fly Me to the Moon, the collection consists of four distinctive series, featuring either two or four snow skin mooncakes with two house-made preserves that can be enjoyed with your favourite bread and pastries. There are five mooncake flavours in total, each distinguished by a vibrant hue:
Gold: Snowy St. Domingue Single Origin Chocolate Brownies with Hennessy V.S.O.P Privilege (hand-painted for a shimmering finish)
Yellow: Snowy Corn & Flaxseed Paste with Single Yolk
Red: Snowy Red Dates with Cranberries
Purple: Snowy Yam Paste with White Pearl
Green: Snow Pandan Paste with Single Yolk
View this post on Instagram
Price: From RM78
Available for takeaway and delivery. For more information or to make an order, WhatsApp +6019 212 1240 or visit this website.
Website | Facebook | Instagram
Oh Cha Matcha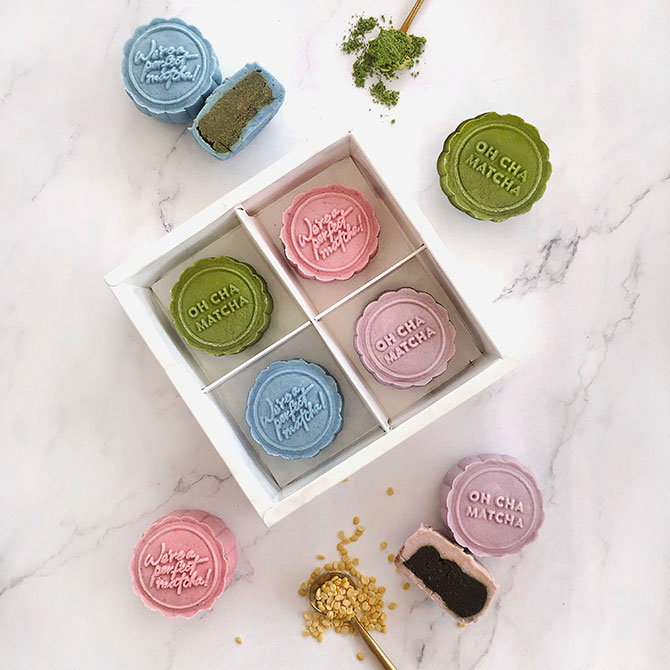 Matcha addicts, Oh Cha Matcha's selection is sure to indulge both your love of mooncakes and matcha. Each set consists of four vegan-friendly snow skin mooncake flavours made with plant-based, natural stevia with no artificial colouring or syrup. The flavours include:
Matcha Mung Bean (Matcha Snow Skin)
Hojicha Mung Bean (Purple Sweet Potato Snow Skin)
Genmaicha Mung Bean (Blue Spirulina Snow Skin)
Matcha Mung Bean (Beetroot Snow Skin)
View this post on Instagram
Price: RM60 per box
Available for self-pickup and delivery (selected locations only) exclusively at the Oh Cha Matcha TTDI store. For more information and enquiries, DM @OhChaMatcha.KL on Instagram or email [email protected]. To make an order, visit this website.
Website | Facebook | Instagram
Crème de la Crème (CDLC)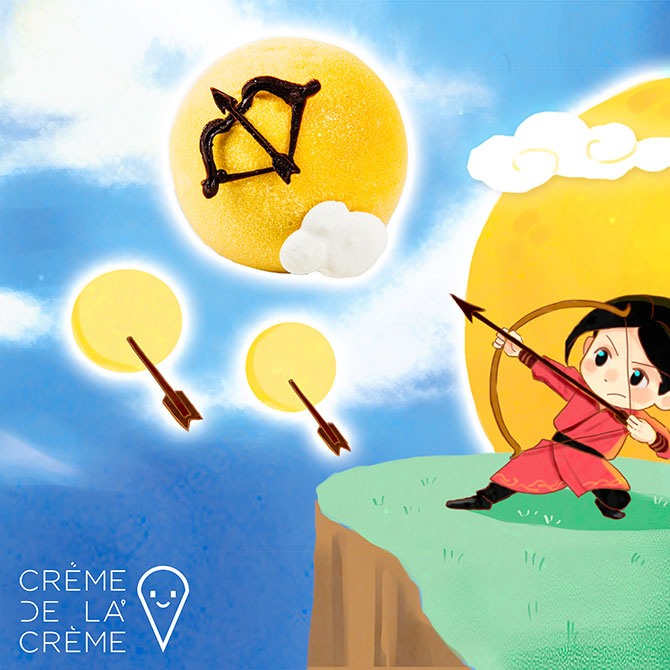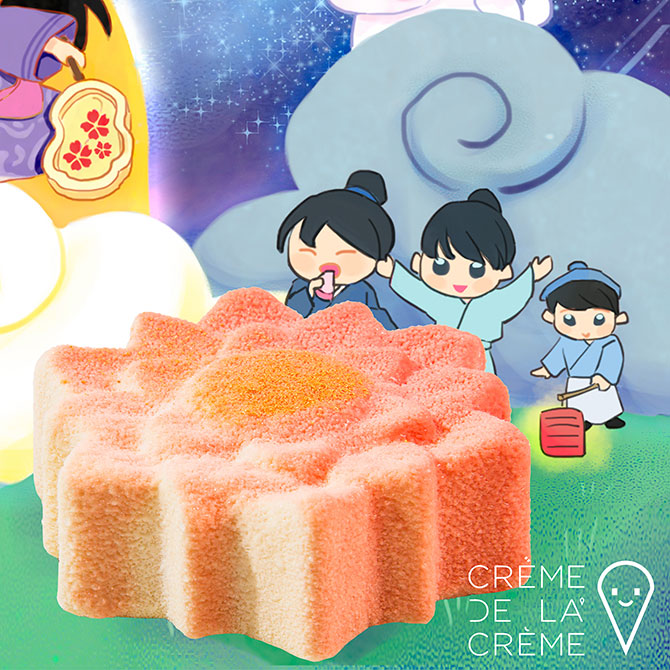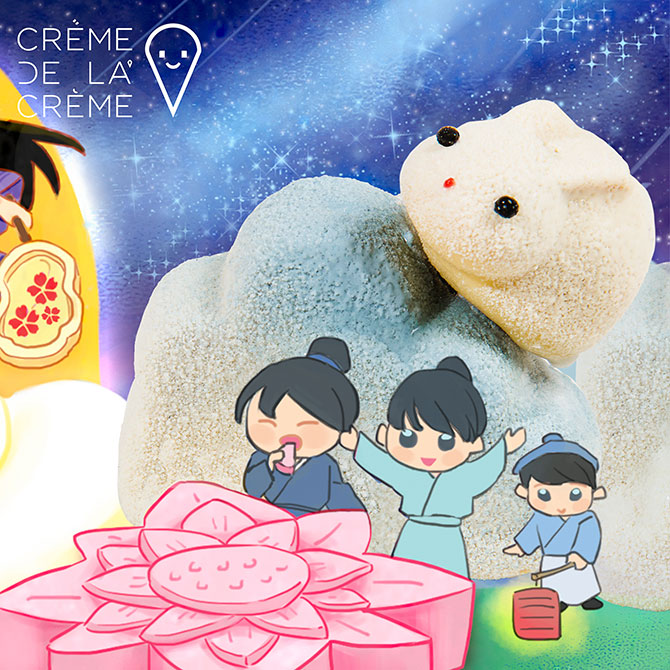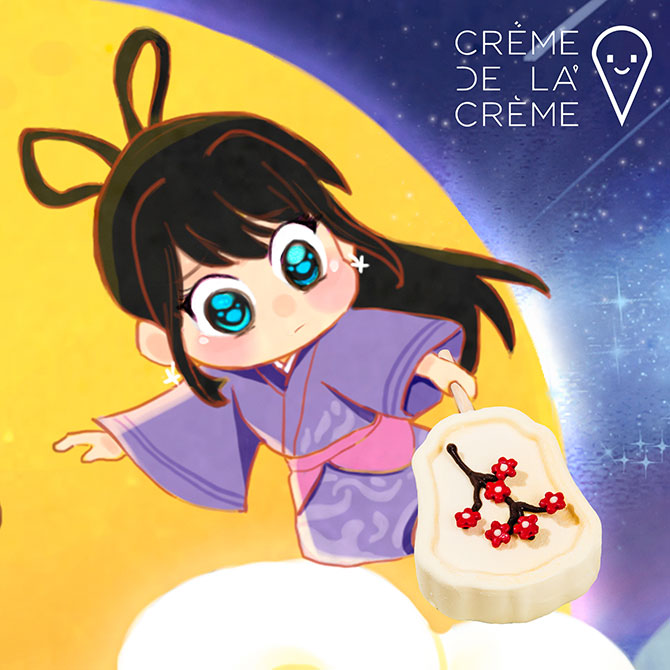 Crème de la Crème is back with another mooncake collection this year, comprising four new petit gateux mooncakes. Each mooncake features a unique design and flavour that pays respect to an element of the Mid-Autumn Festival. For instance, one of the mooncakes is named after 'Hou Yi the Archer', a mythical character who is said to have shot down nine scorching suns to save humanity—as illustrated on the box it is housed in. All four mooncakes are made from 100 per cent natural artisanal ice cream:
Hou Yi the Archer: Pear ice cream, Pear and dried longan compote, Orange rosemary sorbet and Sakura feuilletine
Lotus Flower: Pu'er chrysanthemum ice cream, Dark chocolate ice cream, Yuzu sorbet, Chocolate cookies & White chocolate dip
Jade Rabbit: Rose ice cream, Pistachio crumble and White chocolate dip, Madagascar vanilla ice cream, Watermelon mint sorbet, Homemade strawberry jam and White chocolate dip
Chang E's Fan: Salted egg yolk ice cream, Lotus seeds, Salted egg yolk bits, and White chocolate dip
View this post on Instagram
| | |
| --- | --- |
| SHARE THE STORY | |
| Explore More | |