Boisterous and brilliant is the one-Michellin-star chef, Nicolas Isnard. With his philosophy of "(an) epicurean approach, respect for the product and fresh cooking", we were treated to six courses that juxtaposed French culinary artistry with a few familiar nods to Asian cuisine. Yet, amidst the various molecular concoctions from conventional ingredients (think: emulsions, gels and froths) and complex flavour profiles, the quality of each ingredient shone through unblemished.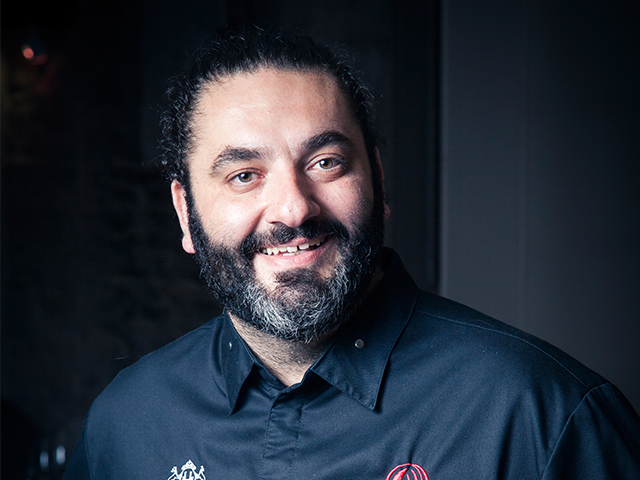 Between a remarkably comforting rendition of le poulet Gaston Gérard—a light modern take on the classic dish of chicken in mustard cream from Dijon—and the arrival of the sweet finale, we managed to steal a few moments with Chef Nicolas Isnard to get first-hand insight from the man of the hour.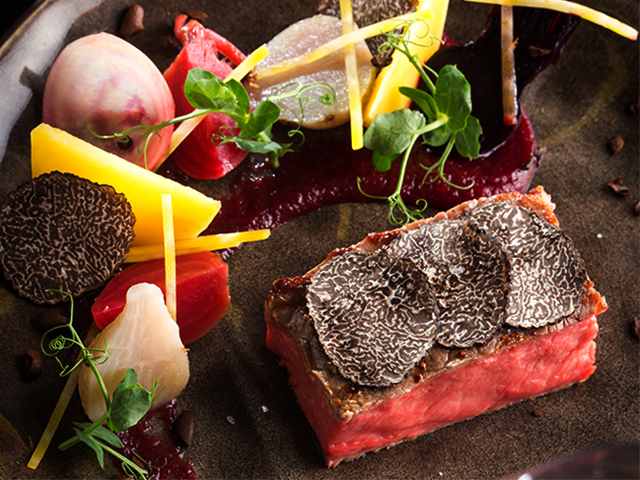 What are three things that inspire you when creating a menu?
My origins, travel, and the produce. I come from the South of France and my restaurant is near Burgundy, hence the Burgundian influence in my food. The travel aspect is obvious in the Asian flavours present tonight. Experimentation with the high quality local produce and creative presentation methods also fuel my work.
What's an ingredient you cannot do without?
Citrus. I use a lot of fruits and vinegar to impart acidity. I love it and I think it's the balancing key to good cuisine.
If you had to pick your favourite from tonight's dishes, which would it be?
It would definitely be the red snapper ceviche with coriander, cucumber and almonds three ways; for both its design and freshness.
What's your favourite Malaysian dish?
Beef rendang, definitely. I had it yesterday and I'm having it again tomorrow. It's my favourite dish in all of Asia!
If asked to create a fusion dish between French and Malaysian cuisines, how would you do it?
I've already done it! It's my barramundi ratatouille—another dish traditionally from the South of France. For this trip, I replaced olive oil with sesame oil, and salt with soya sauce. I also used Chinese black vinegar, lemongrass, garlic, coriander, chili, and peanut butter.
I even have a French play on beef rendang since it's my fourth time here! I've refined the sauce by cooking it separately, adding beef jus so that the beefy flavour thoroughly saturates it. I use tenderloin for my rendang and as for the rice, I make an espuma of rice.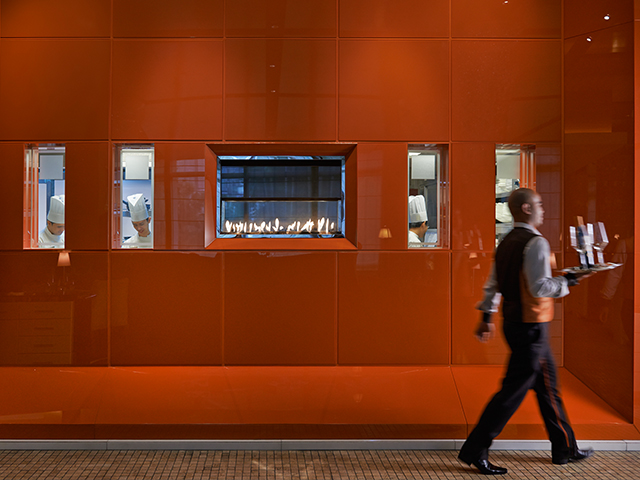 At this point, Chef Nicolas Isnard asks his sous chef to bring out an ice-cream that acts as the sauce for the barramundi dish as a sneaky sampler. A glistening quenelle of what looked like grapefruit sorbet turned out to be a scoop of savoury sauce chockfull of aromatic Asian flavours with a sprinkling of fried onions over the top. We were floored.
"When I'm back in France, I have three businesses and I do a lot of consulting—I don't have time. On a stint like this, I have time to play in the kitchen and test out new dishes." The affable chef continues to ponder the culinary clime of his hometown, "Step by step, the French are starting to open up; there's really no more 'fusion confusion' but it's still tough to start new developments there. I'd actually love to venture out into an Asian country."
Well, Chef Nicolas, we welcome you with open arms.
Don't miss out on this amazing opportunity for a Michellin-starred experience:
Prices for the set lunch start at RM 148 nett per person and the dinner tasting menu is priced at RM 288 nett per person for five courses and RM 388 nett for seven.
Book yourself a table at +60(3) 2380 8888 or email [email protected].
Find the full menu here.
Related stories:
#BuroEats: 3 New restaurants to try in September
Strongbow Nature Remix Lab: A collaboration with KL's hottest speakeasies
| | |
| --- | --- |
| SHARE THE STORY | |
| Explore More | |