Food + Drink
This ultra-rare Martell Dame-Jeanne 1968 vintage sold for almost RM500k in Malaysia
Precious liquid gold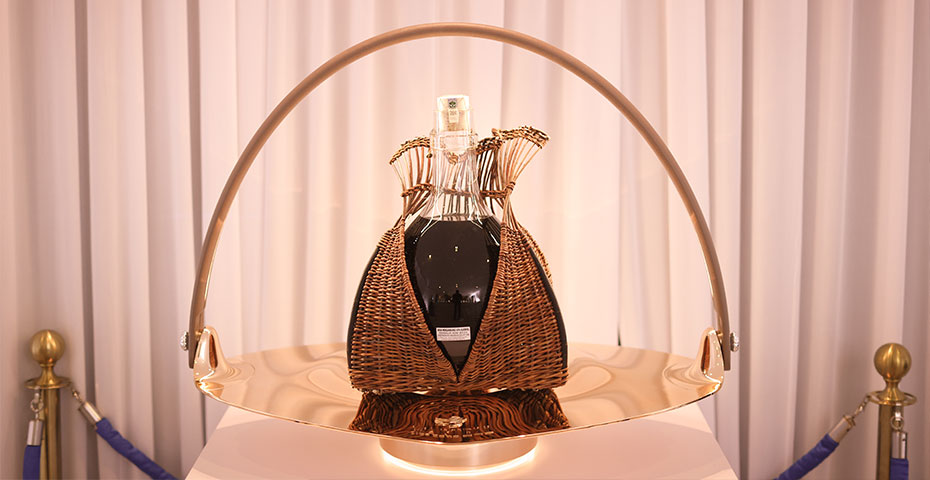 It's not every day that one indulges in a glass of fine cognac, let alone an ultra-rare label that's limited to only eleven bottles in the world. If you're a numbers person, the price tag of said cognac rounds up to nearly half a million ringgit for a bottle—or RM488,000, to be exact. Naturally, I couldn't say no to the honour of tasting even just a few sips of such an ultra-prestigious cognac at a recent Martell event in KL.
The cognac in question is none other than the Martell Dame-Jeanne 1968, first unveiled to the world last year. It is the second out of four exceptionally rare eaux-de-vie in the Dame-Jeanne series to be released by Maison Martell. But to truly appreciate its rarity, one must first understand the history of this exclusive vintage.
Aged to perfection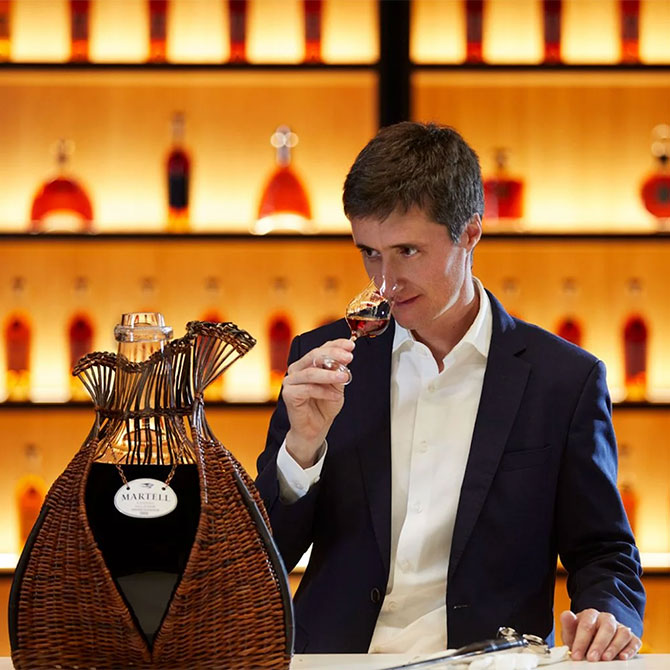 It all starts with the rarest and most precious eaux-de-vie (French for "water of life") that rest in Maison Martell's cellars, aging quietly in fine-grained oak barrels for decades. When Cellar Master Christophe Valtaud deems that they have reached their aromatic maturity, they are then transferred to Dame-Jeannes (read: demijohns, or glass vessels used to store liquid) that preserve their qualities over time.
However, not all eaux-de-vie are equal. Only very few from this library are painstakingly selected to be part of the exceptional Martell Dame-Jeanne Collection, based on Valtaud's experience and expertise. Put it this way: when the burden of carrying on the legacy of eight generations of cellar masters lies on your shoulders, you'll do well to ensure only the creme de la creme are chosen to embody the heritage of Maison Martell.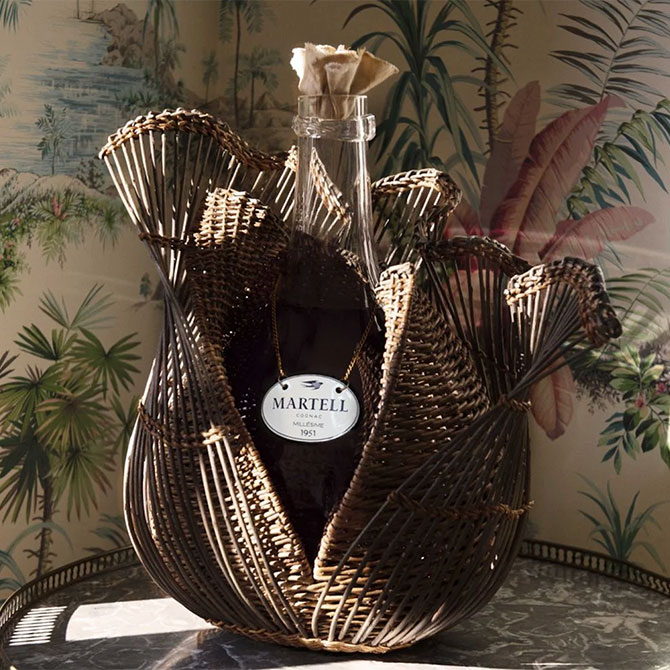 The resulting Dame-Jeanne collection consists of four of the most exquisite eaux-de-vie—all vintages from 1952, 1959, 1968, and 1972. Each vintage boasts its own unique character and complexity, tied together by the Maison's signature touch of finesse and elegance. The 1968 vintage, in particular, explores the Grand Champagne terroir—characterised by sweet, delicate, and fresh aromas on the palate.
Handcrafted to order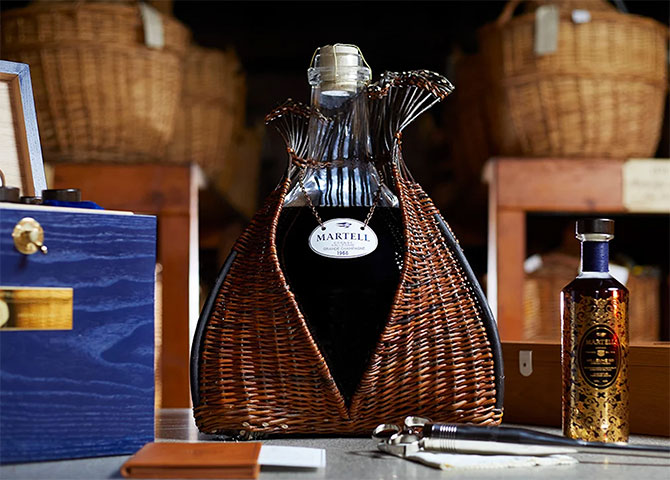 In the name of savoir-faire, the 11-litre Dame-Jeanne bottles are carefully handcrafted by three French artisans: a carpenter who sculpts the wooden mould by hand, a glassblower who breathes the unique flask into shape, and a basket-maker who crafts the intricate wicker encasement. Each Dame-Jeanne is individually made to order in the workshops of the Fondation d'Entreprise Martell in Cognac, and includes a certificate signed by the Cellar Master himself to guarantee its authenticity.
The 1968 vintage proved of special interest to the Malaysian market—with only eleven sets available worldwide, one ultra-rare bottle managed to find its way into the hands of a local buyer during another exclusive three-day extravaganza spotlighting the Martell Chanteloup XXO in Genting Highlands.
Evening to remember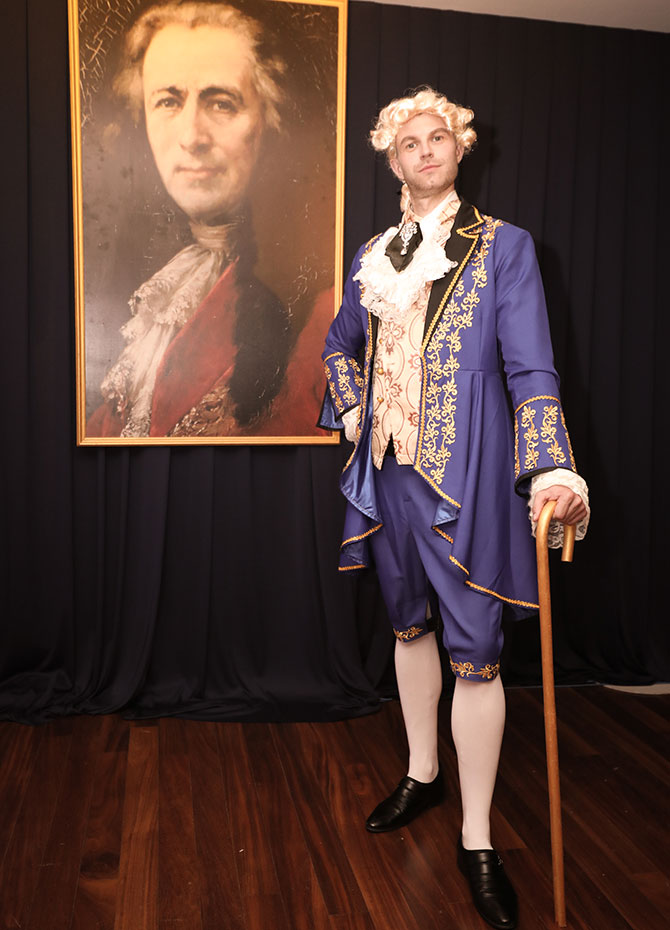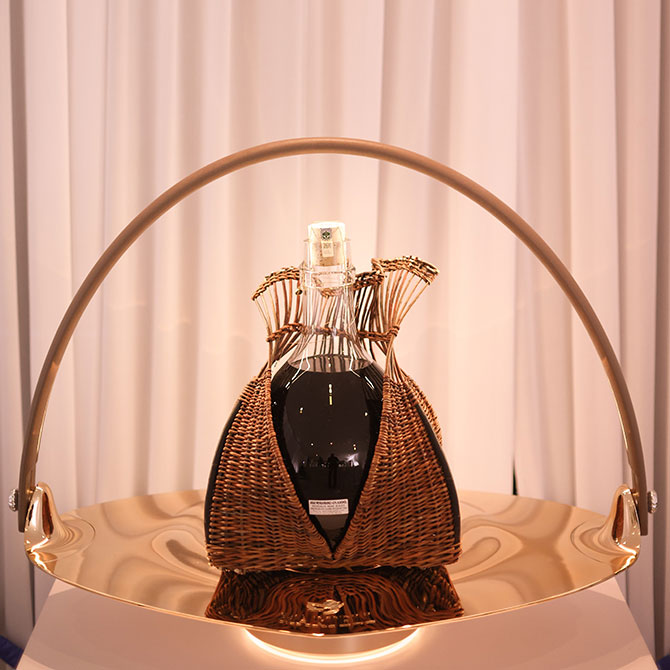 That brief account of the past brings me to the events of an evening not too many moons ago, in a private villa transformed into KL's very own house of Martell. Incidentally, the night saw guests of the evening (including yours truly) figuratively travelling back in time to meet the founder of Maison Martell, Jean Martell (spoiler: a certain marketing manager may or may not have played the part).
After exploring rooms filled with interactive activities and indulging in a fine pairing menu curated by French chef William Ragonneau, we were led to the basement where the piece de resistance—the Martell Dame-Jeanne 1968 vintage—was displayed in all its glory. I helped myself to a glass and was rewarded with perfectly balanced eaux-de-vie, offering notes of herbal tea, subtle mint, delicate wood, citrus, and fleshy fruit. Well-aware that I would never be able to taste something like it again, every sip felt like drinking liquid gold.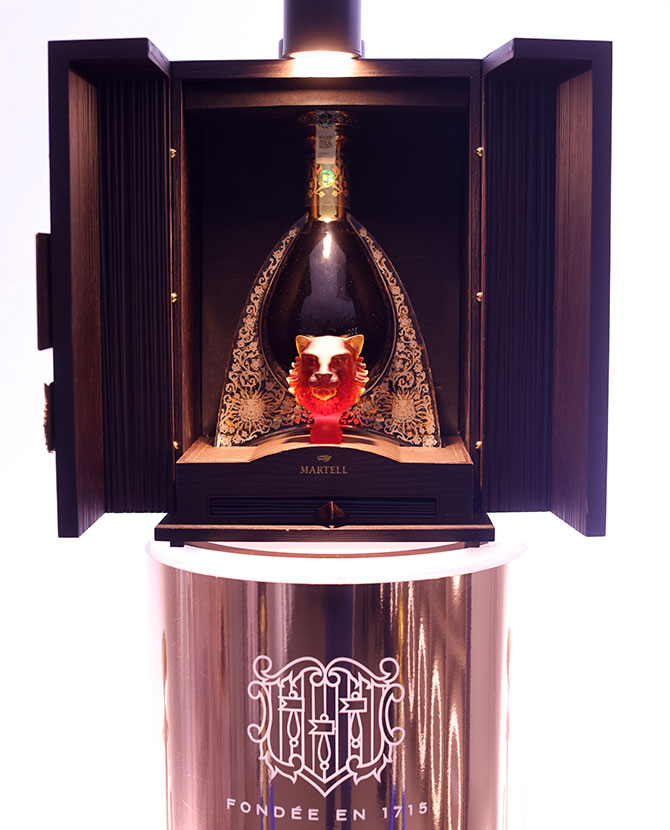 To culminate the experience, Martell graced us with a special preview of the Zodiac Assemblage du Tigre—a special zodiac edition that was created for the Year of the Tiger. This exclusive blend consists of eight vintage eaux-de-vie from different Years of Tiger, which have been carefully selected by the Cellar Master to enrich the exceptional L'Or de Jean Martell.
For more information or purchase inquiries on the Zodiac Assemblage du Tigre, contact Trisha Kuck (+6016 428 4403). For more information on Martell, visit www.martell.com/en-my/. Follow Martell Malaysia's Facebook page for more news and updates.
Find more drinking stories here.
| | |
| --- | --- |
| SHARE THE STORY | |
| Explore More | |