Food + Drink
#BUROSupportsLocal: 7 Made-in-Malaysia artisan chocolate brands to check out for your next indulgence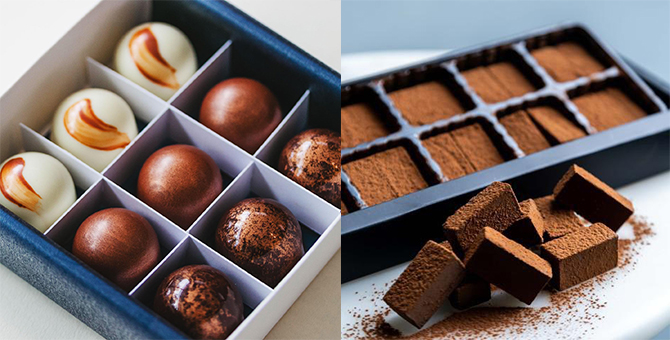 Put your hands up if you're a lover of all things chocolate! Did you know that Malaysia has a plethora of chocolate makers that specialise in quality and unique cacao creations? In fact, many of them utilise cacao beans grown right here in the country.
Homegrown artisan chocolate makers join the list of many made-in-Malaysia brands that we are (and should be) proud of—from kombucha to scented candles to skincare masks. After all, why not support local industries?
1. Cocova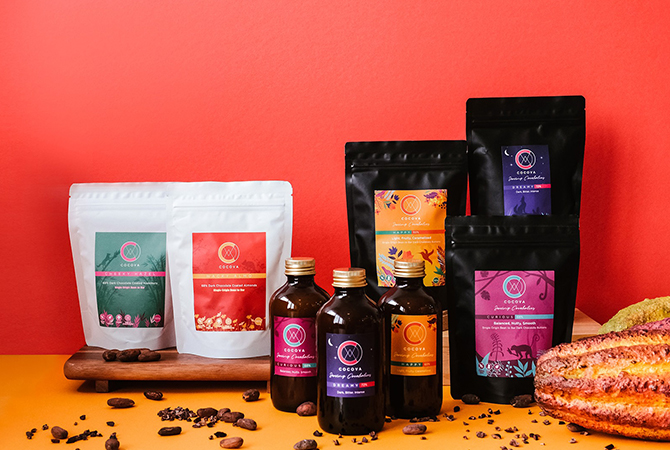 Offering all natural and high quality single origin cocoa products, Cocova bean to bar chocolates are 100 per cent natural, vegan, and gluten free. In addition to the new limited edition Playful Peca flavour (buttery roasted pecans coated in a layer of Curious 68 per cent dark chocolate—created using cacao beans from Melaka), the brand's portfolio of products include Happy 65 per cent Dark Chocolate Buttons (made from single origin cacao beans ethically sourced from Vietnam) and Dreamy 72 per cent Dark Chocolate Buttons (made from single origin cacao beans sourced from India). Cocova also has chocolate drinks and chocolate-coated nuts.
2. Chocolate Concierge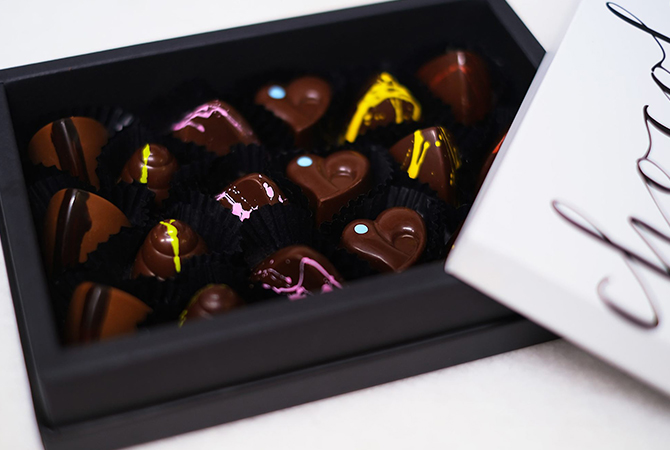 Making single-origin, artisan chocolates out of the cacao they grow themselves, Chocolate Concierge is a small batch tree to bar chocolate maker. Founded by Ning, flavours at Chocolate Concierge are uniquely Malaysian. Some of their most popular creations are chocolate bars and bon bone. The former includes concoctions such as Semai 65 per cent with Nibs, Batang Kali 70 percent, and Damak 72 per cent. Fillings for bon bons include Sweet Laksa, Onde Onde, Teh Tarik, and Creamy Coconut. Based in Bangsar Shopping Centre, Chocolate Concierge products can also be found in many restaurants in KL.
Website | Facebook | Instagram
3. Benns Ethicoa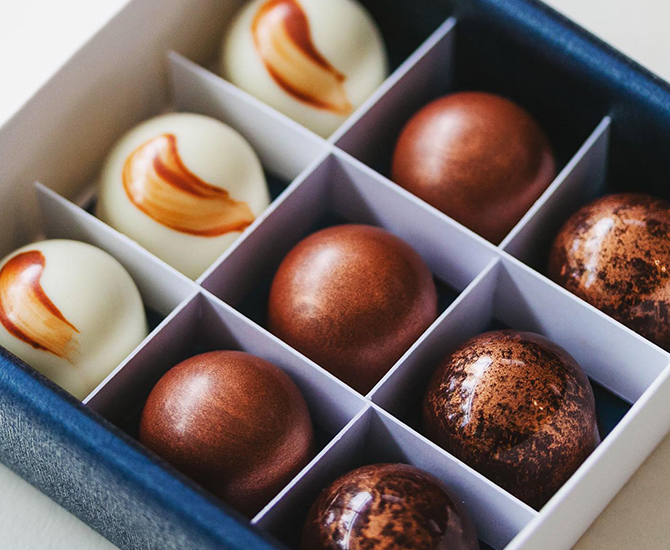 Founded in 1973, this is one of Malaysia's longest-running homegrown chocolate brands. Benns Ethicoa works directly with farmers from selected farms such as Lampang in Thailand, Vung Tau in Vietnam, Calinan in the Philippines, Anaimalai in India, and Sungai Ruan in Pahang, Malaysia. Promoting ethical cacao farming and built with sustainability in mind, the chocolate maker—with its own chocolate factory and cafe in Cheras—aims to highlight quality and fairness.
Website | Facebook | Instagram
4. Seniman Kakao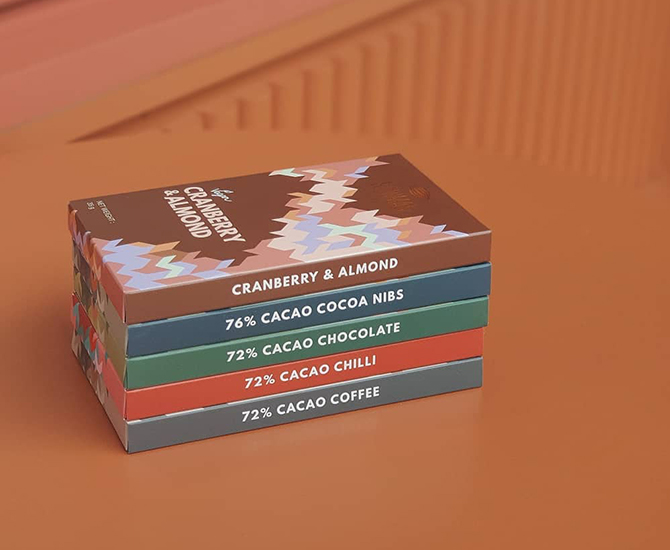 Handcrafted in Kuala Lumpur, expect Seniman Kakao's chocolate products to have their own unique character and distinguish flavour notes. Founded in 2015, the team behind Seniman Kakao roasts, cracks, winnows, grinds, conches, and tempers the cacao beans in small batches in their own micro roastery. You will find chocolate bars made with cacao beans from Melaka, Pahang, and Perak.
Website | Facebook | Instagram
5. Love18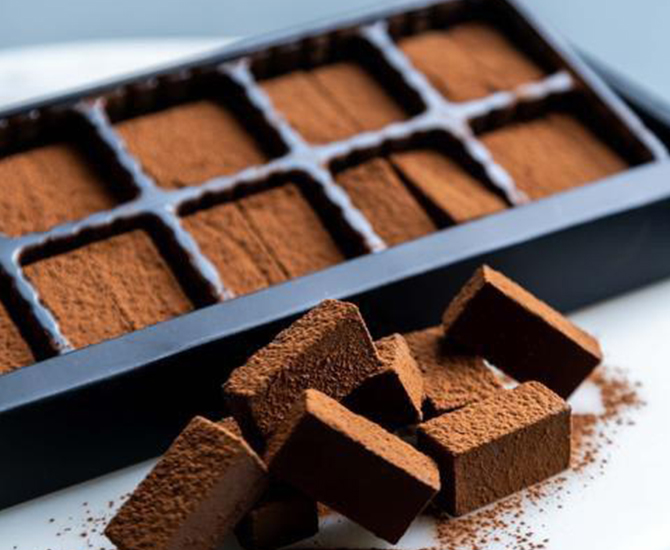 Since opening in 2012, the Malaysian chocolate maker has cemented a reputation as one of the more prominent homegrown brands around with outlets throughout Malaysia. Love18's First Love collection comprises of ganache made using Belgian and French premium chocolate and quality ingredients.
Website | Facebook | Instagram
6. Cocoraw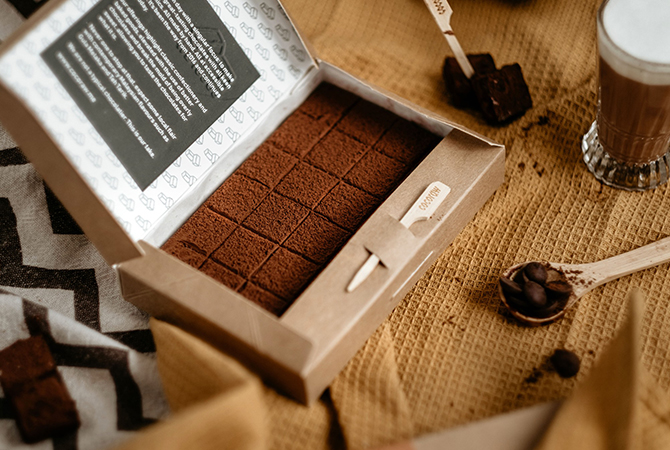 Founded by Michael Woo and Lee See Pin, the Malaysian brand is known for its nama style chocolates. Chocolate truffles are handmade fresh and infused with local flair—including Teh Tarik and Gula Melaka. Their namesake dark chocolate truffles are made with 70 per cent Belgian dark chocolates whereas The Vegan consists of extra virgin coconut oil and nut-based milk.
Website | Facebook | Instagram
7. Jugèlìk Artisanal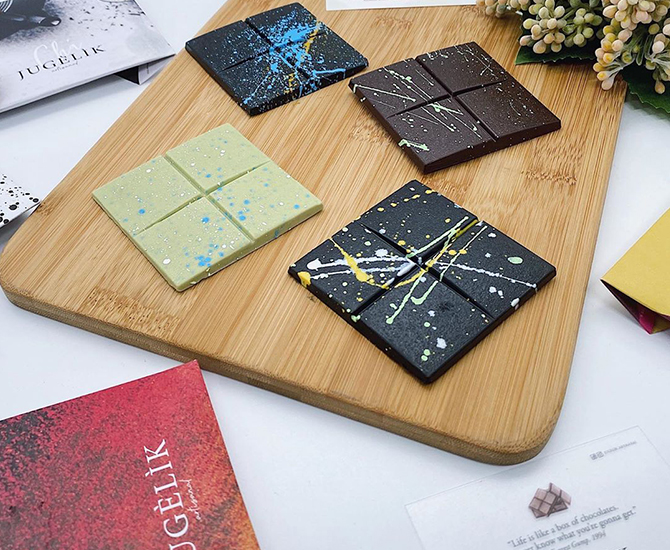 The new chocolate maker offers handcraft artisanal chocolate that you can customise according to your preference. The brand utilises all natural fresh tropical fruits that are freeze dried to accompany high quality dark chocolates. Think pineapple, banana, mango, rambutan, and jackfruit.
Bars include flavours such as Dark 74 Per Cent Almond Nibs and Salt; Dark 61 Per Cent Almond Nibs and Freeze Dried Mangosteen; as well as Dark 61 Per Cent Almond Nibs and Curry. You can also pick from 24 different sleeve options. To order, all you have to do is check out the order form on their Instagram page and send them a message.
Website | Facebook | Instagram
For more #BUROSupportsLocal stories, click here.
| | |
| --- | --- |
| SHARE THE STORY | |
| Explore More | |