Food + Drink
Lyre's founder on why non-alcoholic spirits are booming in the bar scene
Mindful drinking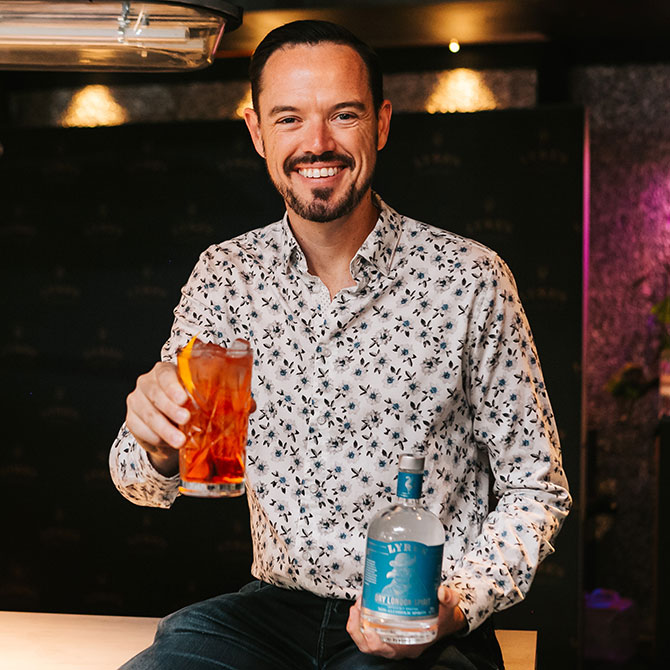 You may be familiar with a few non-alcoholic beers like Heineken 0.0 and Tiger Zero. Perhaps you've even tried a couple of zero-proof cocktails (also known as non-alcoholic or alcohol-free cocktails) at your preferred local bar.
Cue non-alcoholic spirits, often used as the base of zero-proof cocktails—just like how spirits are the base for most cocktails—to craft a concoction that tastes like a complex drink, but doesn't burn your throat or leave your head throbbing the morning after.
Lyre's is one brand that's been leading this category globally since its inception in 2019, with one bottle from its range of non-alcoholic spirits being sold every 30 seconds. This begs the question: what's driving the demand for non-alcoholic spirits? And more pertinently (on behalf of the bibulous crowd), what's the point of them? We speak to Mark Livings, founder and CEO of Lyre's to find out.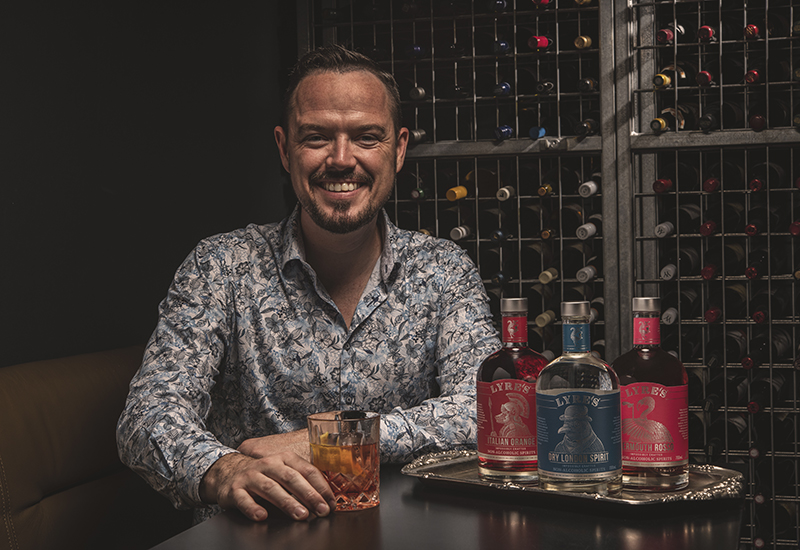 How did the idea of creating non-alcoholic spirits come about?
Personally, I'm the classic Lyre's customer—a moderator, rather than an abstainer from alcohol. I've reached a point in my life where alcohol is a choice, not a necessity like it most likely was when I was a younger man where excessive drinking was really part of my peer groups and broader culture growing up.
I started Lyre's because it is for people like me who want to enjoy something mature, sophisticated, and elegant, but have the freedom to choose how we want it. From my experience, I also noticed an untapped potential spurred by declining rates of alcohol consumption due to the demand for better, healthier, and mindful choices with familiar flavour profiles.
---
"I had a lightbulb moment and Lyre's was born. It was from a quest to make the impossible possible—giving consumers the freedom to drink your drink, your way."
---
For clarity, what is a non-alcoholic spirit and how does it differ from its alcoholic counterpart?
Lyre's is a mix of natural flavours, extracts, and distillates derived from fruits, botanicals, spices, seeds, and other natural sources. Some of Lyre's products contain flavour notes that are a tribute to alcohol's warmth and length on the palate. We achieved this by blending natural extracts of vegetables such as capsicum, herbs like peppermint, and other plant-based compounds.
Like other non-alcoholic spirits, Lyre's lacks ethanol—the spirit that provides stability and preserves the alcoholic beverage. [Instead,] Lyre's uses a widely found natural preservative that's safe for consumption as well as acid, such as citrus fruit-derived citric acid, for product stability and improved shelf life.
What's the story behind the name 'Lyre's'?
The name is inspired by the Australian Lyrebird, the world's greatest mimic. It can mimic other birdsong and all kinds of sounds, even the ring of a mobile phone. We believe our range is the world's most successful mimic of the classic style of spirits, in a non-alcoholic version. Hence, we dubbed our spirits 'Lyre's' and you can find our mascot, Horatio, wearing a top hat on the necks of our bottles.
How do you see the non-alcoholic spirits sector developing over the next couple of years?
As people are awakened to the importance of looking after their health, especially post-pandemic/endemic, we are seeing a moderation trend sweeping across the globe. This has brought with it an increased demand for reduced alcohol and non-alcoholic drinks.
The International Wine and Spirits Record's (IWSR) No-and Low-Alcohol Strategic Study 2021 found that the low and no alcohol category is predicted to grow 31 per cent over the next three years globally. While the no/low alcohol beer category still dominates the market, the study also showed that in 2019 to 2020, no/low spirits category—which has only 0.6 per cent share of the no/low market—increased volume sales by 32.7 per cent. This strongly reflects the market opportunities and charts an upward trajectory of Lyre's business in the years to come.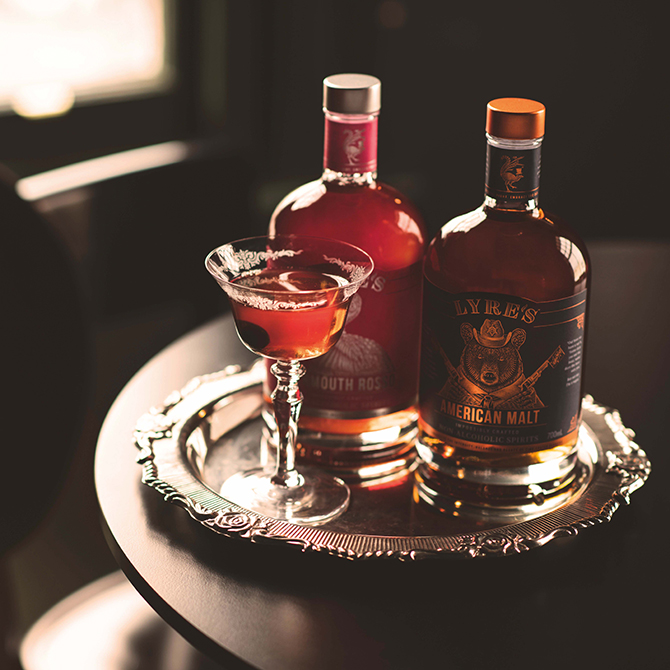 How does Lyre's pay homage to classic spirits and alcoholic beverages while still developing and maintaining its own brand identity?
Our aim at Lyre's is to pay ultimate respect to the flavours of the classics, and Lyre's really comes to life when mixing, stirring or shaking. The recipes that we feature were developed by our experienced, professional mixologists and showcase the Lyre's product in the best proportions to deliver the closest possible match to a mixed original.
It took three years of development and involved travelling around the world to work with some of the world's most technologically advanced beverage companies. Our commitment to liquid quality and embracing technology has been vindicated—Lyre's is now the world's most awarded range of non-alcoholic spirits, commanding now more than 350 international wine and spirit competition accolades and holding the title in multiple competitions as the world's best non-alcoholic spirit.
Why was Malaysia chosen as one of the markets to expand in Asia?
Lyre's won't be stopping until we have a bottle behind every bar in the world. It is safe to say that culturally in Malaysia, alcohol is openly consumed but, in many situations, a non-alcoholic drink is the preferred option. Lyre's aims to fill this gap and bring people out of boring juices or sodas and into something truly elevated, sophisticated and elegant.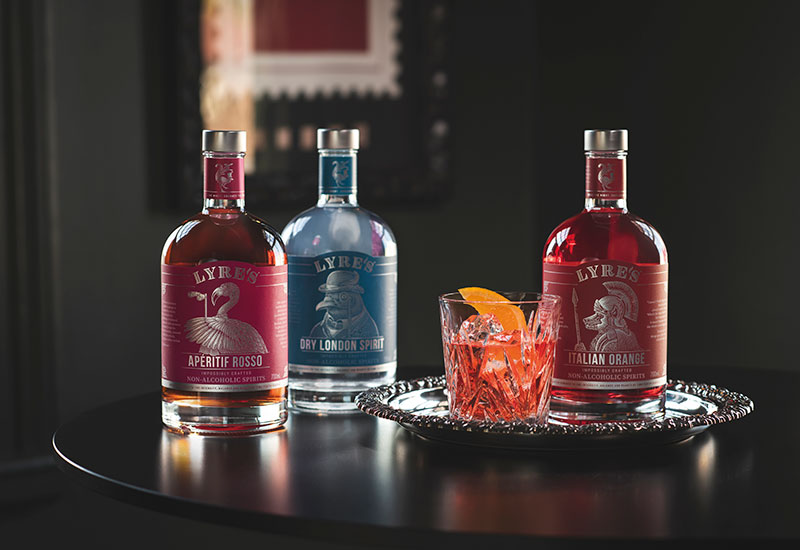 Which is your best-selling product so far and why?
Our best-selling product is typically our non-alcoholic version of the region's best-selling alcoholic spirit. We believe the reason for this is that people's palates have become accustomed to flavours over a lifetime and if they're seeking to moderate their alcohol consumption, they still want a beverage with the same flavour profile. I fully expect in Malaysia that our best-selling non-alcoholic spirit will be our Dry London Spirit—our homage to Gin.
Lyre's is now available in over 60 markets, despite only launching in July 2019. What's driving this rapid expansion?
Our business is run more akin to a Silicon Valley style technology business, rather than a typical slow-moving and expanding consumer products business. This means that we can keep pace with the explosive demand for our products and the formidable growth of the non-alcoholic spirits category.
The category growth is astounding—one for its sheer speed, and the other for how ubiquitous it is. There is demand coming from all countries, from people of all cultures, from all ages and income strata. It is truly remarkable and our business has benefitted.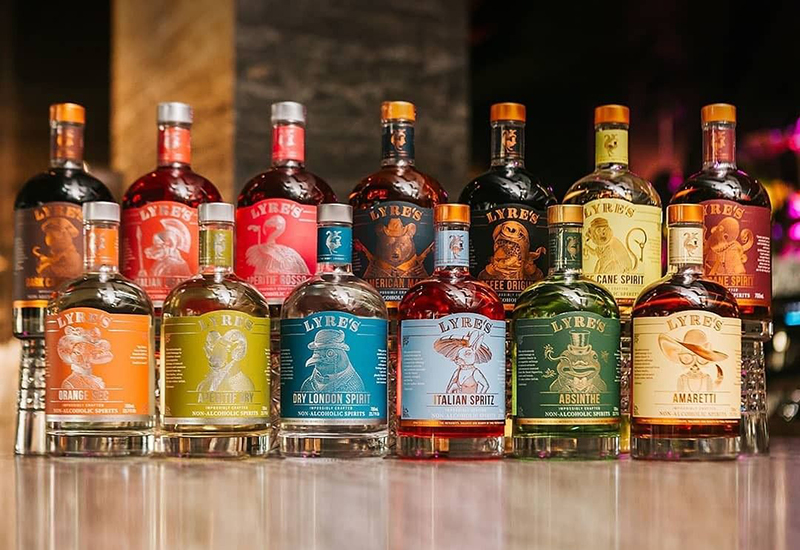 Global reach aside, Lyre's offers a diverse range of 13 non-alcoholic spirits and ready-to-drink beverages. How did the team pull this feat off in just two years?
We've structured our business to be an innovation-forward and highly agile team. We don't have any offices anywhere and are 100 per cent virtual. Additionally, we measure everything. We test, learn, iterate, and adapt not only our range of products, but our business and business systems as well. This means that when we launch something, we've innovated, tested, refined, and moved the product into market with a high degree of conviction and confidence that we've got it right. History shows us that we're doing this right!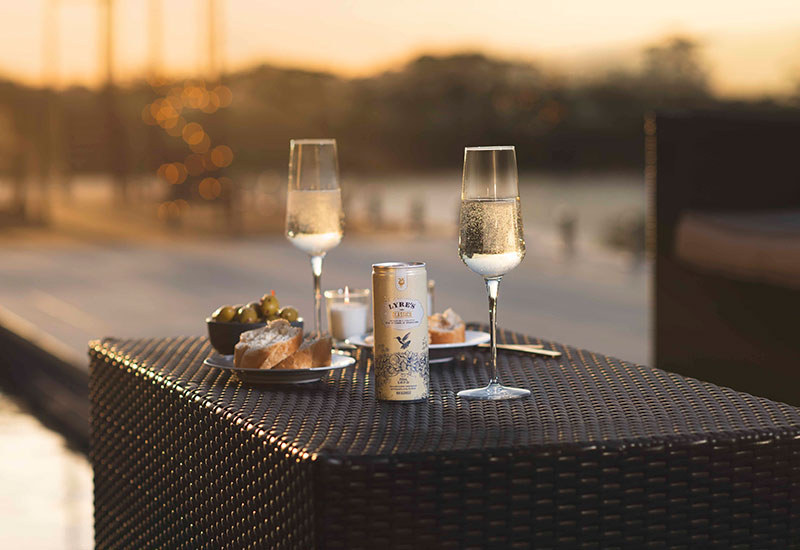 What's the best way to enjoy the Lyre's range?
We have created a range of variants that come to life with the perfect mixing partner, shake or mix. (Watch our YouTube Channel for top tips and recipe ideas.) In addition, our pre-mix ready-to-drink (RTD)—Classic G&T, Amalfi Spritz, and Classico (only three available currently in Malaysia)—also provides drinkers an alternative, convenient format of enjoying the beverage.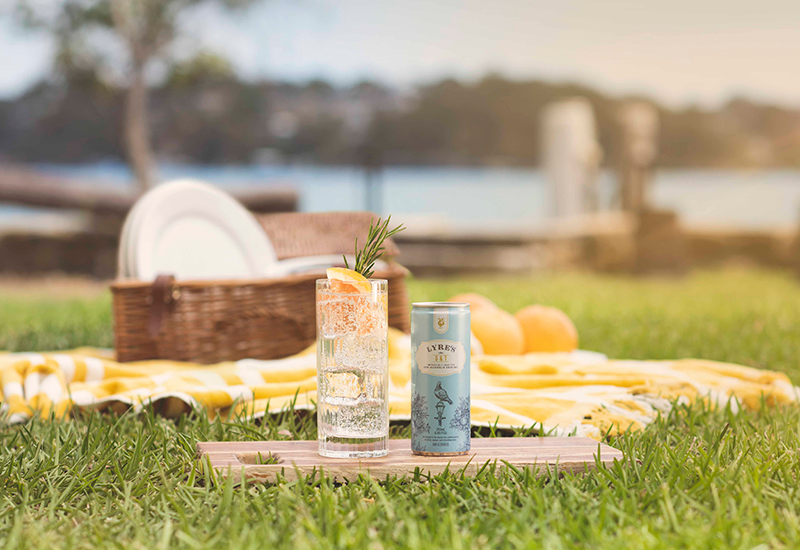 Patrons can now sample a taste of Lyre's at Roberto's 1020 Osteria, Bobo KL, OpenHouse KLCC, Jama KL, and all four Ra-ft Café / Bistro outlets in Kuala Lumpur. The brand's refined drinks are also available for retail at MyLiquor Base, Cincin Wine Bar & Grill, Cork & Cleaver, as well as The Wine Shop Signature in Penang.
For more information about Lyre's, visit the website.
Find more food and drink stories here.
| | |
| --- | --- |
| SHARE THE STORY | |
| Explore More | |