But the food scene has since evolved with such alacrity that it may as well-like my last holiday-have been an eternity ago. Where erstwhile the very notion of dining on a menu that was entirely at the discretion of the supper club hosts would have been titillating enough to keep group text threads aflutter for days leading up to the big event, nowadays it's all about how much celebrity cachet the host of the supper club possesses.
Was it Rene Redzepi who kicked off the madness with his A Taste of Noma pop-up at Claridge's London in 2012 when his Michelin-starred venue closed for renovation? Or is this merely another manifestation of our food-obsessed hunger for the Next Big Gustatory Adventure that drives consumers to hanker for something that's consistently bigger than the last? Whatever the provenance of this current predilection for Michelin-starred pop-ups, it certainly shows no sign of waning soon, especially now that chefs have twigged that investors and property owners are gagging for a piece of the action, however temporary it might be.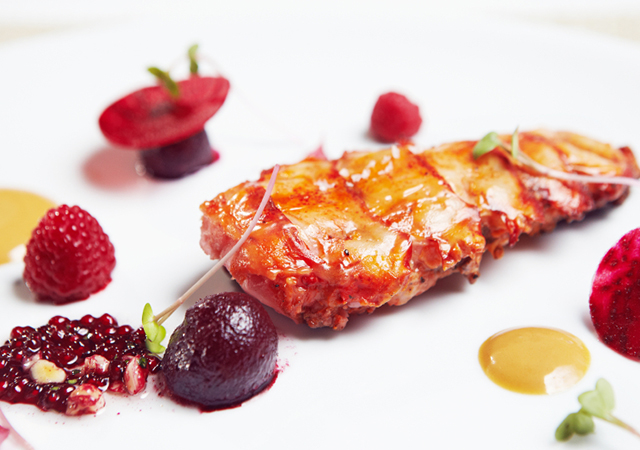 Ergo, Heston Blumenthal's six-month Fat Duck residency at the Crown Casino in Melbourne when-surprise!-his restaurant in Bray was being refurbished. Its final lunch service one Sunday last month wasn't merely a celebration of this successful sojourn, but also a victory banquet that heralded a permanent eatery at the same location called Dinner By Heston, which is scheduled to launch in early November. And why not? Inasmuch as they are highly lucrative (the final Fat Duck Melbourne Sunday lunch that was priced at AUD525 per person excluding wine received more than 300,000 enquiries for a table), pop-ups, like supper clubs before them, give chefs free reign to experiment and to create new dishes. "In the UK, we've had so many years under the shackles of French cuisine where there was a perceived right or wrong way to do things… You don't have that in Australia… and it really energised my guys," Blumenthal told goodfood.com.au.
Inasmuch as they are highly lucrative, pop-ups, like supper clubs before them, give chefs free reign to experiment and to create new dishes.
The ubiquity of social media in determining our movements doesn't hurt, of course. Before a pop-up has had the chance to, well, pop up, the attendant pre-buzz has fuelled the machine of expectation so efficiently that consumers have already worked themselves into a frenzy attempting to get a coveted booking. No slouches ourselves in hitching our stars to the zeitgeist du jour, Malaysian properties have been getting in on the act with almost disconcerting alacrity.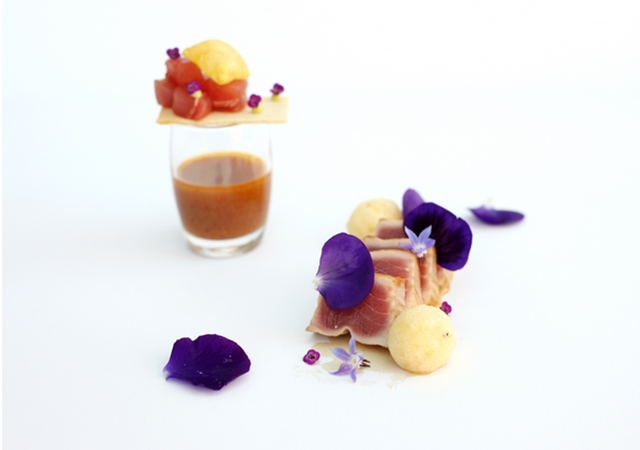 To wit: the Mandarin Oriental's triumphant culinary coup when they snaffled three Michelin-starred Aziamendi 88 to stage a three-month pop-up at the hotel's Mandarin Grill that will conclude at the end of October. Helmed by Eneko Atxa and his team of chefs, sommeliers and waiters, the 88-day event will afford diners lucky enough to secure a seat an epic gastronomic journey through northern Spain. Expect to experience such signature creations as The Garden, where edible bonsai trees are as visually captivating as they are entrancing to the palate. Throw into that already alluring broth a charitable element that sees 5% of the pop-up profits being donated to United Voice benefitting individuals with learning disabilities, and Inspirasia, for charities in India, Indonesia and Thailand, and resistance, as they are wont to say, is futile.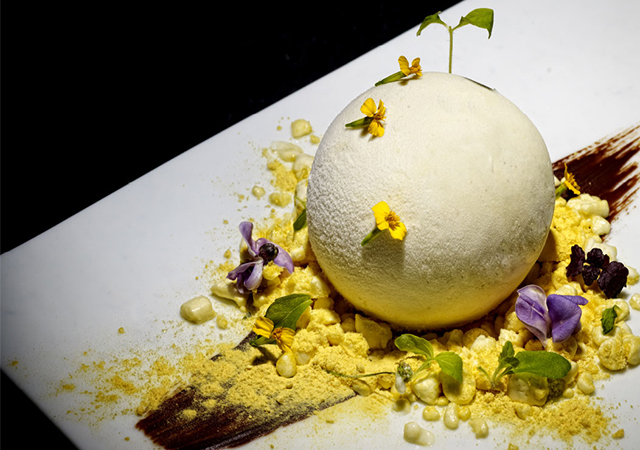 In the true spirit of one-upmanship that we've come to love and expect from our brethren, Aspire Lifestyles Malaysia and RHB Investment Bank have taken it even further, dispensing with the three-month stint that's SOP for pop-up eateries and going the whole hog for just one night of unbridled culinary fireworks. The chef? Gaggan Anand, whose eponymous Bangkok eatery was named best restaurant in Asia by San Pellegrino and Acqua Panna. His Ferran Adrià-inspired cooking will see diners feasting on a 10+ course meal that will include the misleadingly monikered but doubtlessly memorable Poor Man's Porridge comprising jasmine rice ice cream, pistachio gel, rose room freshener, and an almond and flower glass for an all-encompassing sensorial trip that won't be forgotten anytime soon.
As for the rest of we mere mortals? Perhaps it's time we take to Facebook, Twitter and the like to petition for our favourite top chefs to make a date with Malaysian diners soon.
| | |
| --- | --- |
| SHARE THE STORY | |
| Explore More | |