As the upcoming holiday season approaches, we're already thinking of all the ways to celebrate—and that clearly calls for champagne. It's sweet yet complex, carries the most beautiful golden colour and is so easy to drink. Some people talk about the art of appreciating wine, but what of the bubbly? For the questions that most people ponder about, the following experts have the answers: Marie-Christine Osselin, Wine Quality Manager of Moët & Chandon; Fabrice Ogier, Business Development Manager at Veuve Clicquot; and Laurent Robert, 4th generation owner of the Champagne Laurent Robert estate as well as the man behind Delia Wines Sdn Bhd, which specialises in boutique French wines, champagne and armagnac.
"Are there rules to drinking champagne?"
Marie: The first, and probably the most important rule is its serving temperature. It can vary according to the different champagne qualities. For example, you will really enjoy Moët Impérial if served at a temperature between 8°C and 10°C. For a Grand Vintage, we would rather serve it at 10-12°C to best express its sophisticated flavours and mature notes.
The second thing is glassware. Champagne is a wine with two fermentations and time in the cellar for maturation (that can vary from several months to several decades). So you have to let it breathe to taste the complexity, the yeasty notes and the personality of the wine. The longer time it spends in the cellars (during its maturation), the more the champagne has to breathe, so it needs a larger glass, like a white wine glass or a special champagne tasting glass like our Grand Vintage flute. As for the Moët Impérial, you can try to taste it in different glasses, and I can assure you that you will be surprised.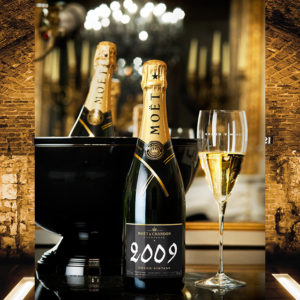 Fabrice: Champagne is perfect for the aperitif but is also a very interesting wine for food pairings — just avoid dishes that are spicy or strong-flavoured. Another suggestion I have is to use wine glasses instead of traditional flutes as your champagne will have more contact with oxygen and thus be able to better express its aromas.
"How do I know if the champagne is good or bad?"
Marie: Wine tasting is very personal and sometimes a champagne is better for one but not for someone else. But generally, the first thing to look out for is the colour: a champagne needs to have a bright gold colour. The older the wine gets, the deeper its gold colour will turn. If you serve a brut non-vintage champagne and you see a copper colour, it could be a sign of bad storage, and the taste could be oxidised. The size of the bubbles is also an interesting detail. When you see a fine effervescence, you can easily feel the complexity and the taste of a particularly delectable champagne. Finally, your champagne must not present a cork nose — a low-quality one can taint the taste.
Fabrice: The aromas must be elegant and fresh because otherwise, it could mean it came from bad storage conditions. The effervescence must be present but still elegant — no effervescence can mean that your champagne is too old, a very strong one, or not real champagne.
Robert: You can always tell within the first few sips. If it is bad, it will be very acidic, giving a burning sensation to the throat. A good champagne has the smallest bubbles in the glass and will give you a pleasant aroma and the right acidity.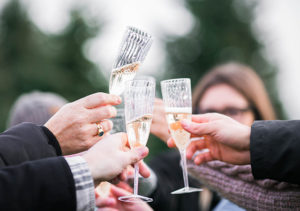 "What should I look out for when picking a bottle of champagne?"
Fabrice: First, keep in mind that champagne only comes from the Champagne region in France — it's a protected appellation. No other region or country can produce it. The climate and the soil of the region make it really unique and the only one adapted to produce it. Then, picking a famous name is always a sure choice. As Madame Clicquot's motto goes, "Only one quality, the finest," and we do our best every day to be loyal to her word.
Robert: It's difficult to do that without tasting it but there are some things you can tell from the label. Firstly, champagnes are categorised as Extra Brut, Brut, Extra Dry, Sec and Demi-sec, depending on their sugar levels. These can be somewhat confusing, but just keep in mind that in wine terms, "dry" is the opposite of "sweet". Next, they're also categorised as "Vintage" or "Non-Vintage" (NV on the label), which means they either come from a single year or are a blend of several different years. Then, look at the producer or area of the vineyard it was made from. Sometimes you can find really good champagne from boutique growers too.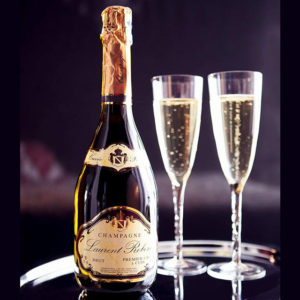 "How should a bottle of champagne be kept, considering Malaysia's weather?"
Marie: After the champagne bottle is opened (and you wish to keep it for one more day), you just have to use a special cork that protects the bottle pressure and the bubbles. Then, finish it the day after. That said, the best choice is to always to finish your bottle on the same day.
Fabrice: If you don't have your own wine cellar, I suggest you don't store it at home for too long and visit your favourite wine shop each time you want to indulge in a bottle.
Robert: It can be stored in your refrigerator at home, which is usually between 5-7°C. But if you want to keep it for longer, it is better to store it in a wine cellar (12 14°C). Then, just before serving it, put it in the refrigerator to cool it down to 7-10°C. Once a bottle of champagne is opened, it is common to finish it or else the bubbles would disappear and become flat like a white wine.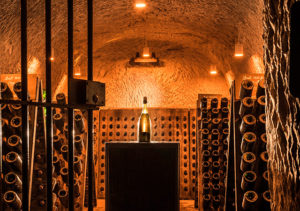 "Champagne is often linked with a drink meant for celebrations but how do I pair it with food?"
Marie: Since "saltiness" is the single sensation missing from brut champagne's flavour profile, it is a perfect counter-balance to savoury dishes. That is why Moët & Chandon's brut and extra-brut champagnes are normally paired with amuse-bouches, appetisers, and light main courses, and less suited to sweetened desserts.
Robert: Champagne is commonly served to pair with food like caviar, oyster, sashimi and seafood or fish-based dishes. It is also served with desserts at the end of courses.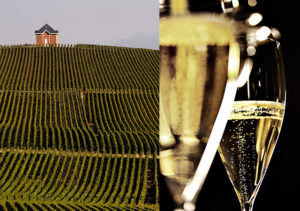 Bonus: How does your brand of champagne differ from others?
Marie: For nearly three centuries, Moët & Chandon has been making champagne at the cadence of grape harvests. Nature, and its fruit, are the first source of champagne's grandeur and uniqueness. A deep-rooted respect for the fruit of nature means that those who love Moët & Chandon's champagnes will always find the bright fruitiness of nature in every sip.
Fabrice: Since its foundation, Veuve Clicquot has been the house of Pinot Noir, a grape variety that brings body, structure and a real character, always with elegance. We're also loyal to the spirit of innovation of Madame Clicquot, a 27-year-old widow who accepted the challenge to run a business in 1805, who was behind major innovations such as the first vintage, the riddling table of the first rosé produced by blending red wine.
Robert: The Champagne Laurent Robert estate is in the first village of the 'Cote des Blancs', Cuis, France where Chardonnay grapes of prime quality are grown. We first started out by harvesting grapes in the estate to make champagne and then sold them to big houses at a premium price. Thus, Champagne Laurent Robert is made from the same prime quality of grapes that make the distinctive quality of champagne.
| | |
| --- | --- |
| SHARE THE STORY | |
| Explore More | |