Update: Chai Bar has unfortunately ceased operations since 2017 but we still have this video!
The yee sang is essentially a Chinese salad but not everything in the classic dish is exactly healthy. While some restaurants decide to give it a playful twist, others opt to make it a healthier platter—such is the case for popular salad place Chai Bar. On any average occasion, diners can make their own salads or pick from their wide selection of Asian-style salads (and meats). Come a festive season like Chinese New Year and they'll whip up something a little more special. You can either order their Yee Sang Salad OR make your own!
Co-founder Dennis Lee has shared the recipe below and you can check out this quick video on how to arrange their Yee Sang Salad.
Chai Bar's Yee Sang Salad — serves 4-8 people
Ingredients (Dressing) (125 ml)
2 tbsp rice vinegar
1 1/2 tbsp brown sugar
1 tbsp, 1 tsp hot water
2 tbsp vegetable oil
1 tsp sesame oil
1/2 tbsp plum sauce
1 tsp soy sauce
2 tsp lemon juice
1/2 tbsp ginger
1 pinch white pepper
Ingredients (Salad)
250 g romaine lettuce
100 g purple cabbage, finely sliced
1 pc japanese cucumber, julienned
1 pc carrot, julienned
54 g pickled seaweed, store bought
2 pc capsicum, finely sliced
1 pc jicama (sengkuang), julienned
66 g pickled jellyfish, store bought
72 g thin yee mee noodles, lightly crushed
150 g smoked salmon, slices
120 ml sour plum dressing
27 g peanuts
27 g white sesame seeds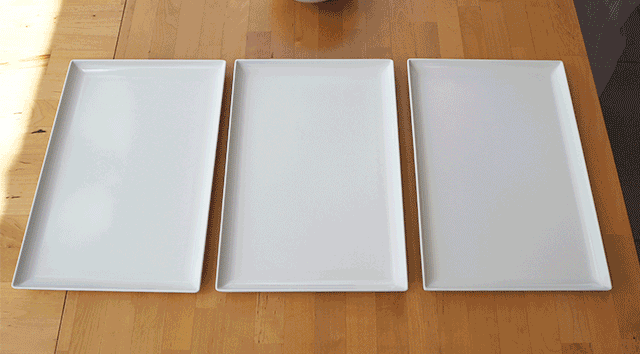 Method
1. Wash all vegetables and leave to drain in a colander for 5 minutes
2. Meanwhile, whisk all dressing ingredients in a bowl until well mixed then pour it into a serving bowl
3. Tear the romaine lettuce by hand into bite-sized pieces and place in a large bowl
4. Slice the purple cabbage and capsicum thinly and set aside
5. Julienne or pass the cucumber, carrot and jicama through a mandoline into fine sticks and set aside
6. Heat a nonstick frying pan over medium heat, lightly toss the peanuts until golden brown and set aside
7. In the same pan, toss the sesame seeds until golden brown and set aside
8. Arrange all the ingredients around your largest and most beautiful dish
9. Finally, assemble the yee sang however you like it (preferably with the salmon crowned on top)
10. Before 'lou sang', pour the dressing, roasted peanuts and sesame all over the dish
11. Enjoy!
Nutrition per serving (1155 g):
Calories: 1538 kcal
Protein: 63 g
Carbohydrates: 144 g
Fat: 86 g
Fiber: 26 g
Sodium: 11703 mg
For more info on Chai Bar, head over to their Facebook.
| | |
| --- | --- |
| SHARE THE STORY | |
| Explore More | |