Going out for drinks with your friends or colleagues may be daunting when you are trying to watch your waistline. Although each glass of cocktail makes you feel happier, it is still a glass of empty calories that you don't need. The trick to navigating a night out without packing on the pounds is staying close to the bartender and asking for cocktails that might not be on the menu. Here are 5 cocktails below 150 calories that you can order on your next night out without compromising your diet.
1. Skinny Margarita (100 calories)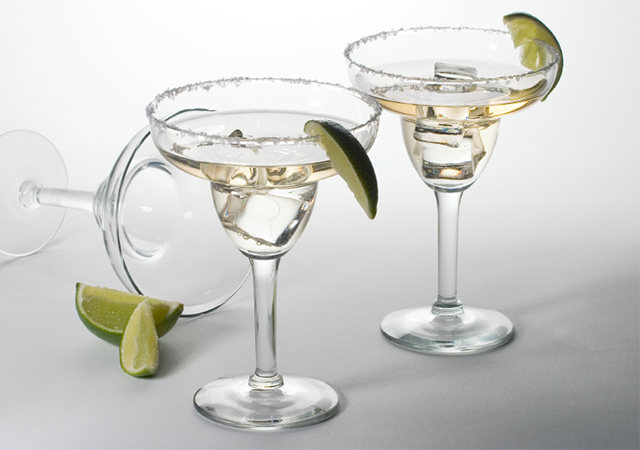 The biggest problem with a margarita is that they come different sized glasses at every bar, making the calories vary. A way to play it safe is to order your margarita with is to get a shot of tequila on the rocks with some freshly squeezed lime in it with salt on the rim of the glass.
2. Tom Collins (120 calories)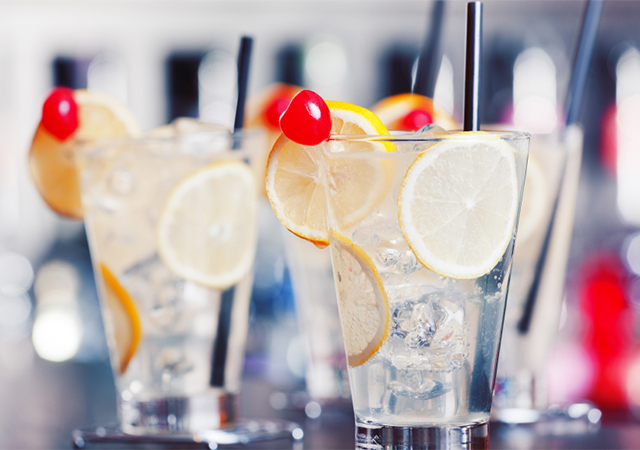 This classic cocktail made with gin, lemon juice, sugar and carbonated water is a refreshing choice. Served in a tall glass, you can take your time sipping on the drink to limit the amount of cocktails you drink throughout the night.
3. Sloe Gin Fizz (122 calories)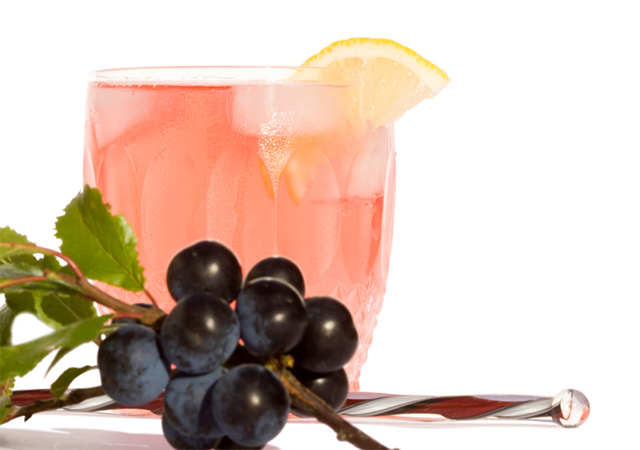 A balance of sweet and tart, the Sloe Gin Fizz is made with sloe gin, lemon juice, carbonated water and simple syrup. The fruity flavour in a Sloe Gin Fizz comes from the sloe berries used to make this liquor and makes it a fun low-calorie cocktail to sip on.
4. Manhattan (130 calories)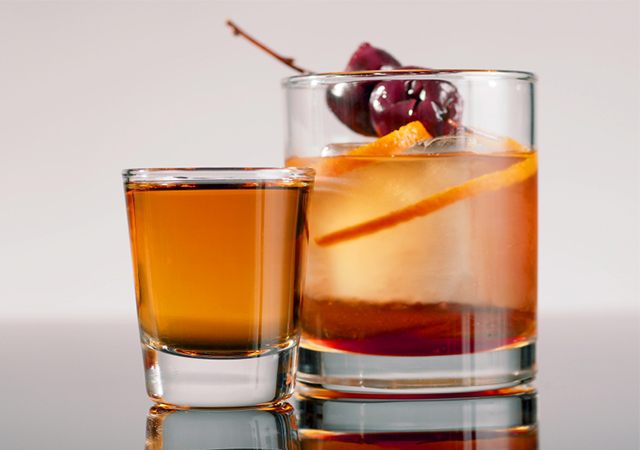 If you like the oaky and smooth taste of whiskey, go for the Manhattan. Made with whiskey, sweet vermouth and bitters, this cocktail doesn't contain any of the additional sugar syrups that other cocktails have.
5. Mojito (140 calories)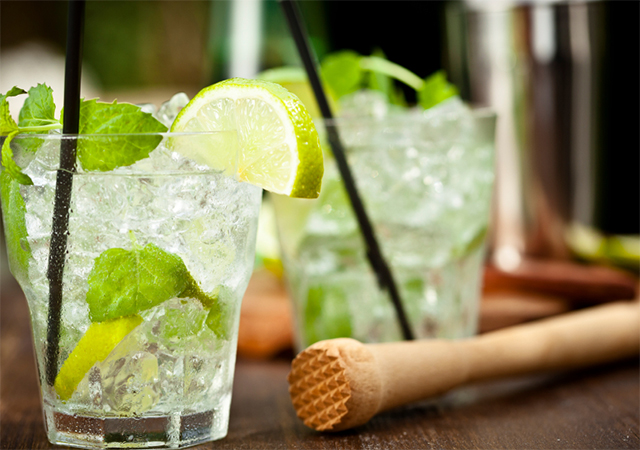 This cooling cocktail has been reinterpreted over the years to contain more sugar than necessary. Made right, the mojito should only contain rum, mint, soda water, lime and just a pinch of sugar. When ordering a mojito, be sure to ask your bartender to use less sugar although omitting the sugar entirely still makes this cocktail taste quite tasty.
| | |
| --- | --- |
| SHARE THE STORY | |
| Explore More | |