Food + Drink
Eats-A-Review: Our favourite dishes from The Bread Bar, Ginger and EMP KL
Get in our belly
Ginger images: Keith Chong | Bread Bar images: Marissa Chin | EMP images: Courtesy of EMP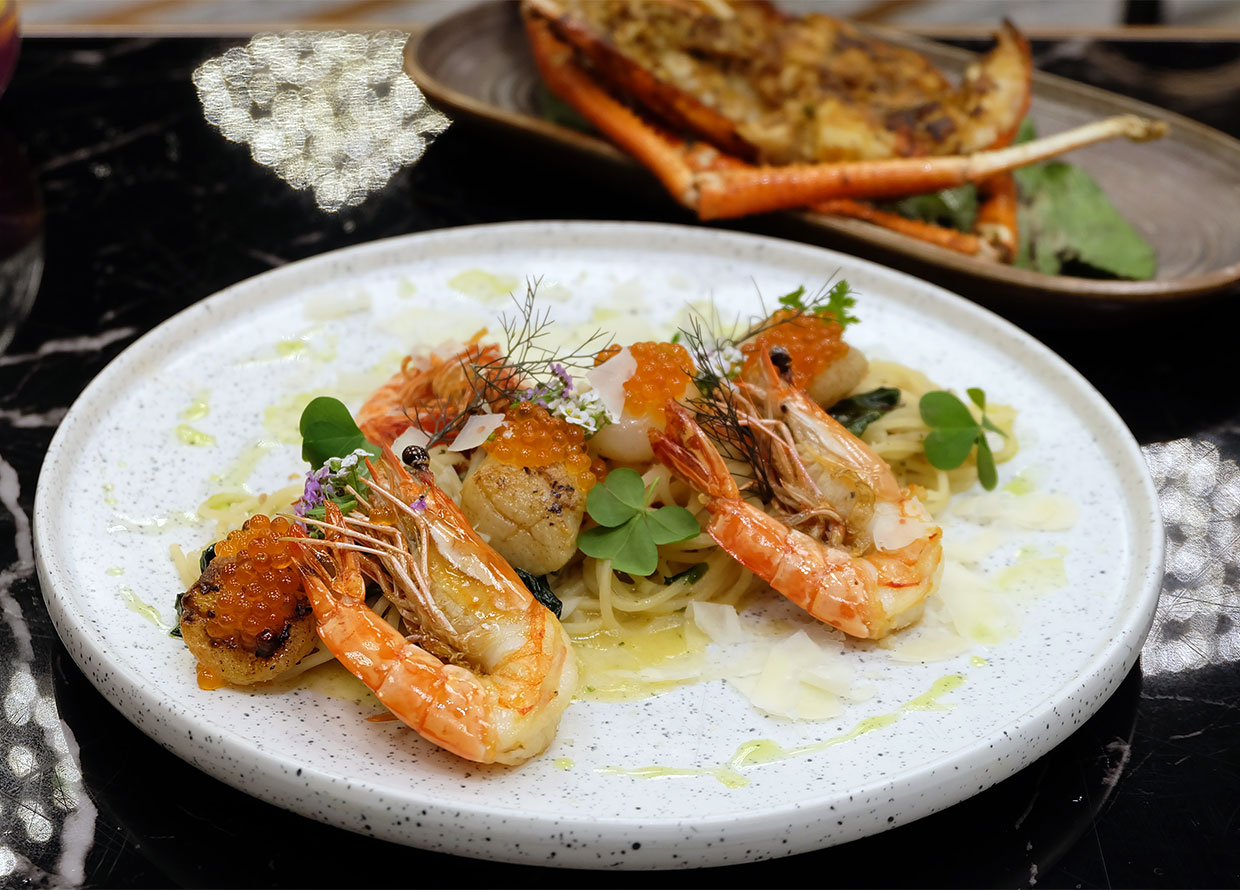 In this edition of Eats-A-Review, we paid a visit to The Bread Bar in TTDI, Ginger in Bamboo Hills, and EMP KL at The Westin Kuala Lumpur to try their latest offerings. Ahead, find out what to expect from the respective restaurants and which dishes we'd return for. 

GINGER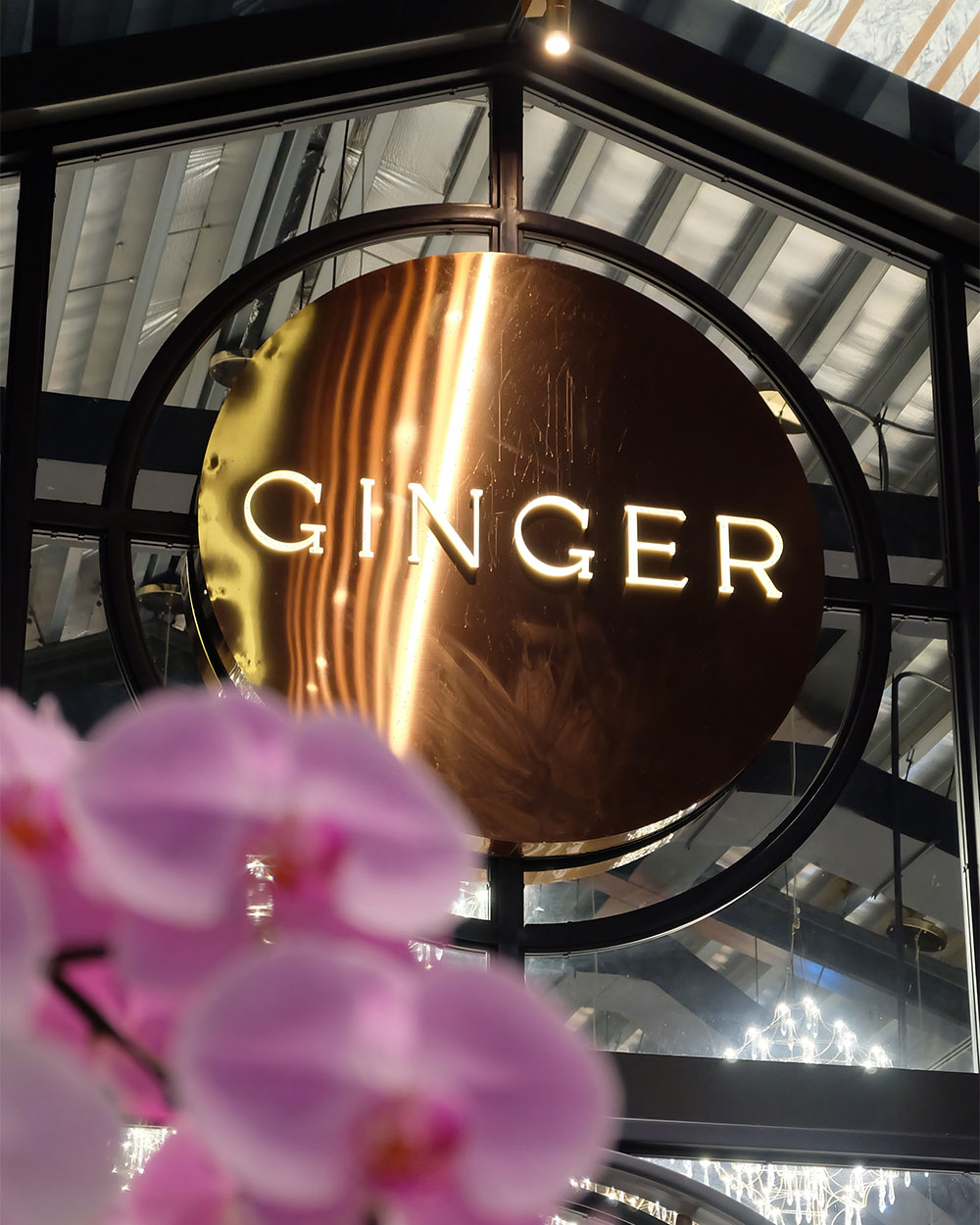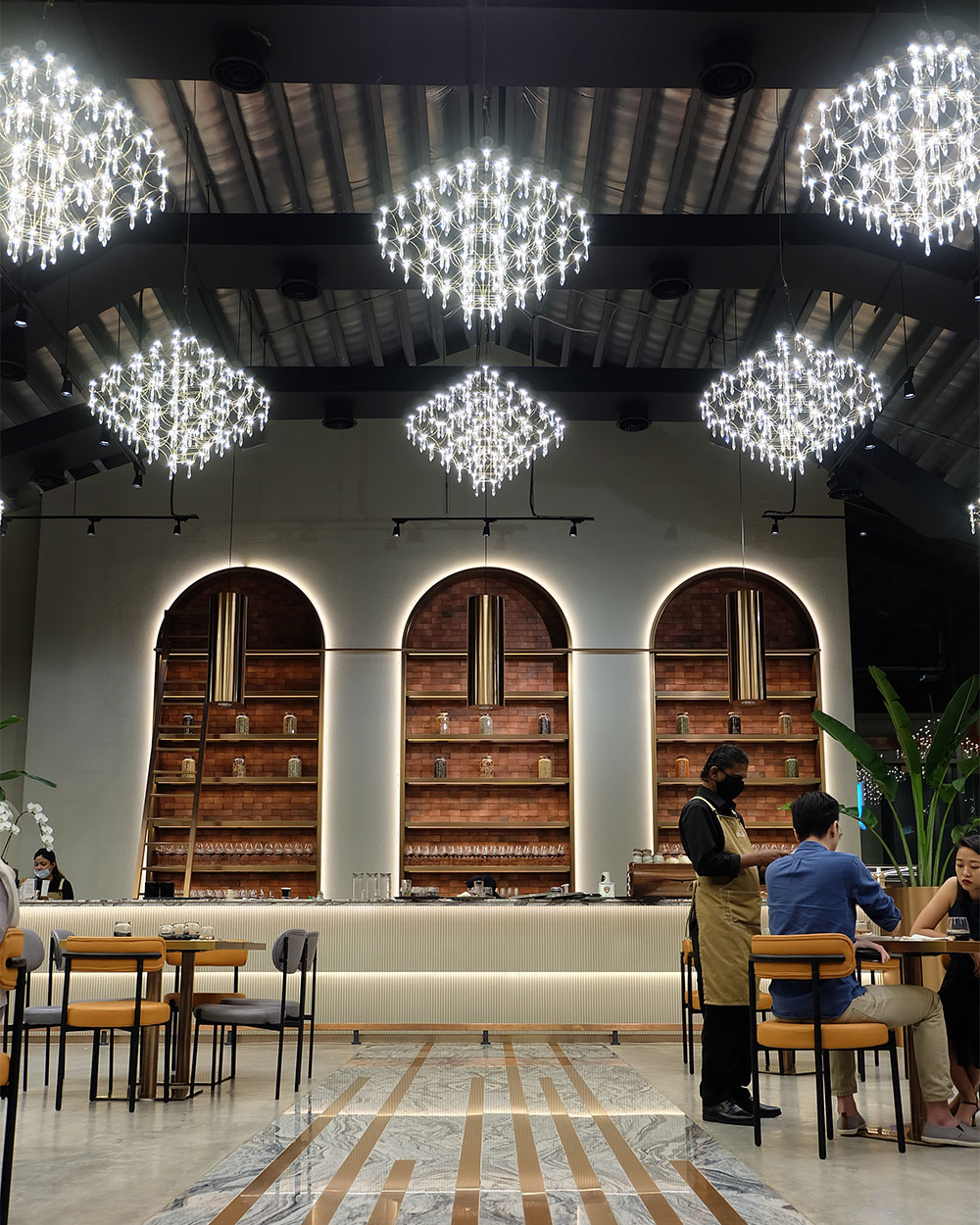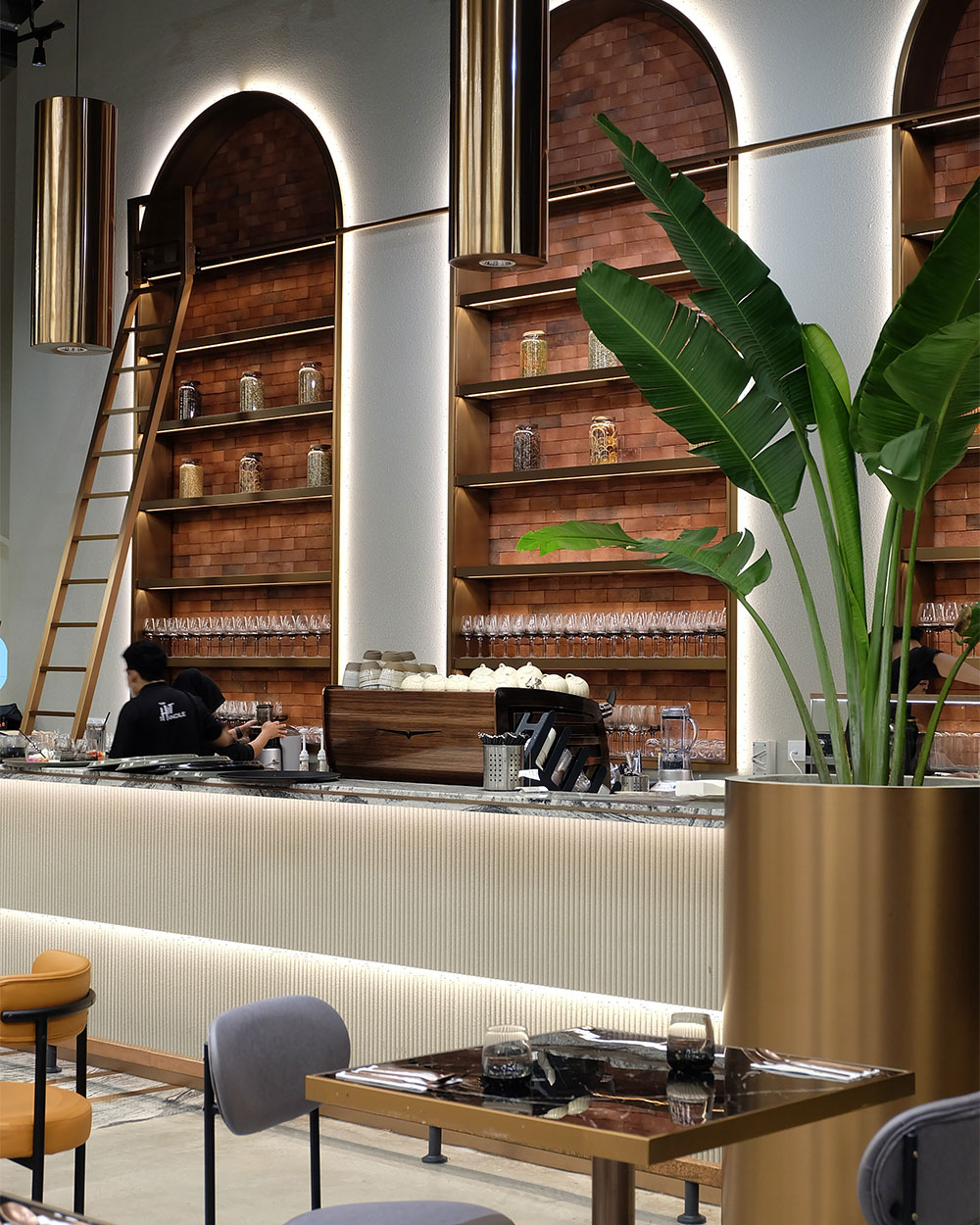 "As one of the first few restaurants to launch at the lush new dining enclave that is Bamboo Hills, Ginger opened with both that novelty and Instagram-worthy factors appealing to foodies in the KIang Valley. Designed with floor-to-ceiling windows to immerse patrons in the surrounding verdant landscape, the restaurant easilty wins points for ambiance while serving up modern Australian cuisine with Asian influences.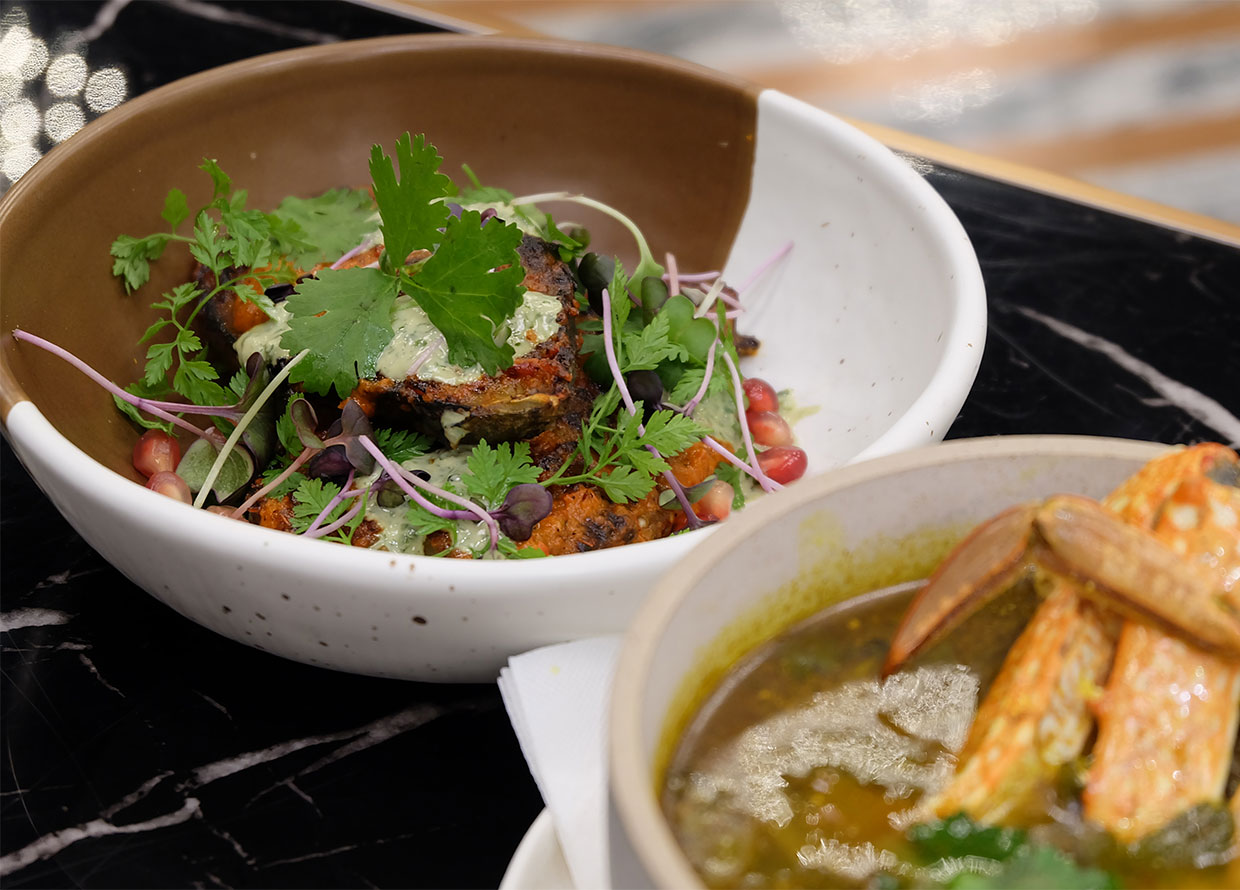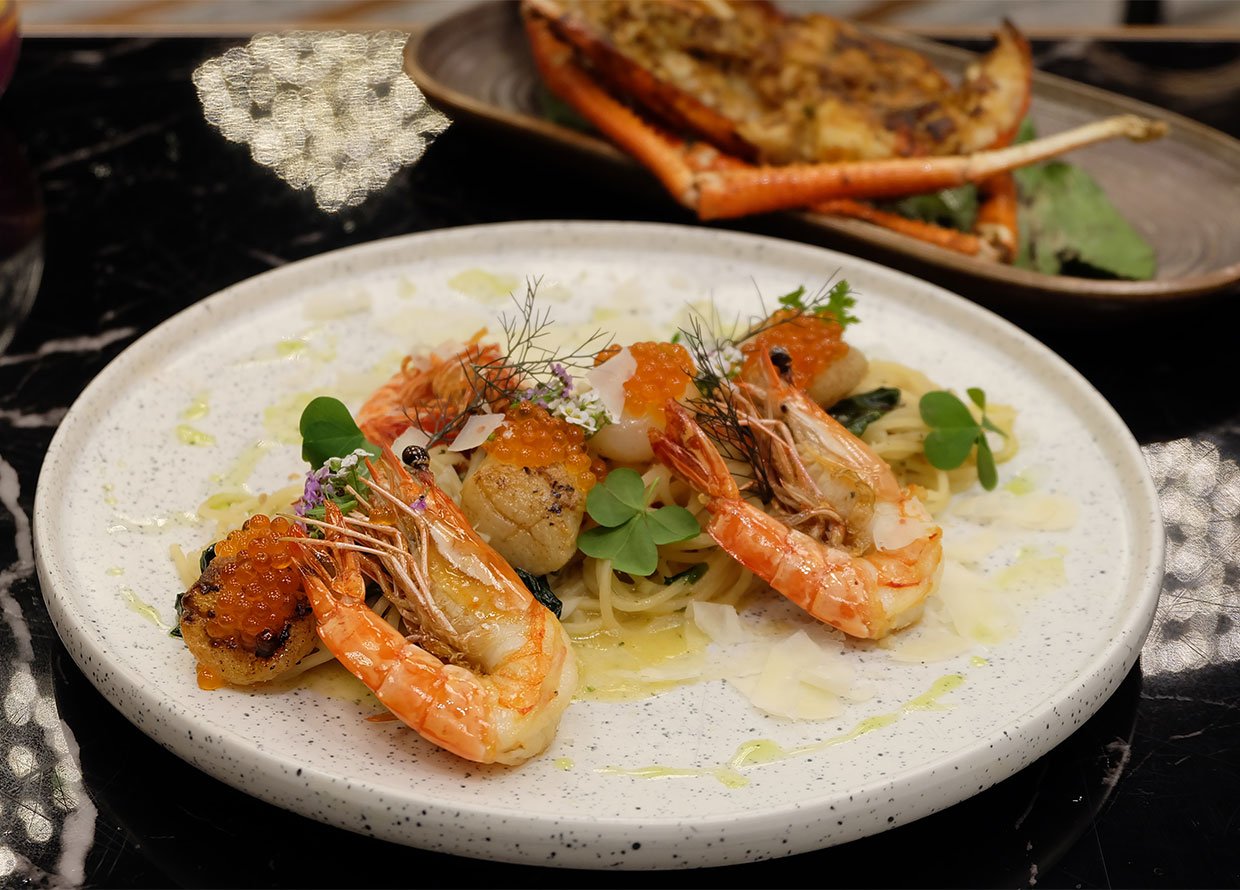 "The menu consists of all-day options including salads, pasta and soups; as well as all-time-favourite snacks, small plates and large plates for sharing. Kicking off my meal was a generous serving of Chargrilled Eggplant, prepared with cumin and harissa and topped with pomegranate. Then came the Scallop Ikura Prawn Spaghettini from the fresh pasta section, served al dente with sizeable portions of seafood and chilli padi. However, the scallops and prawns were slightly overcooked, leaving more to be desired in terms of freshness and texture.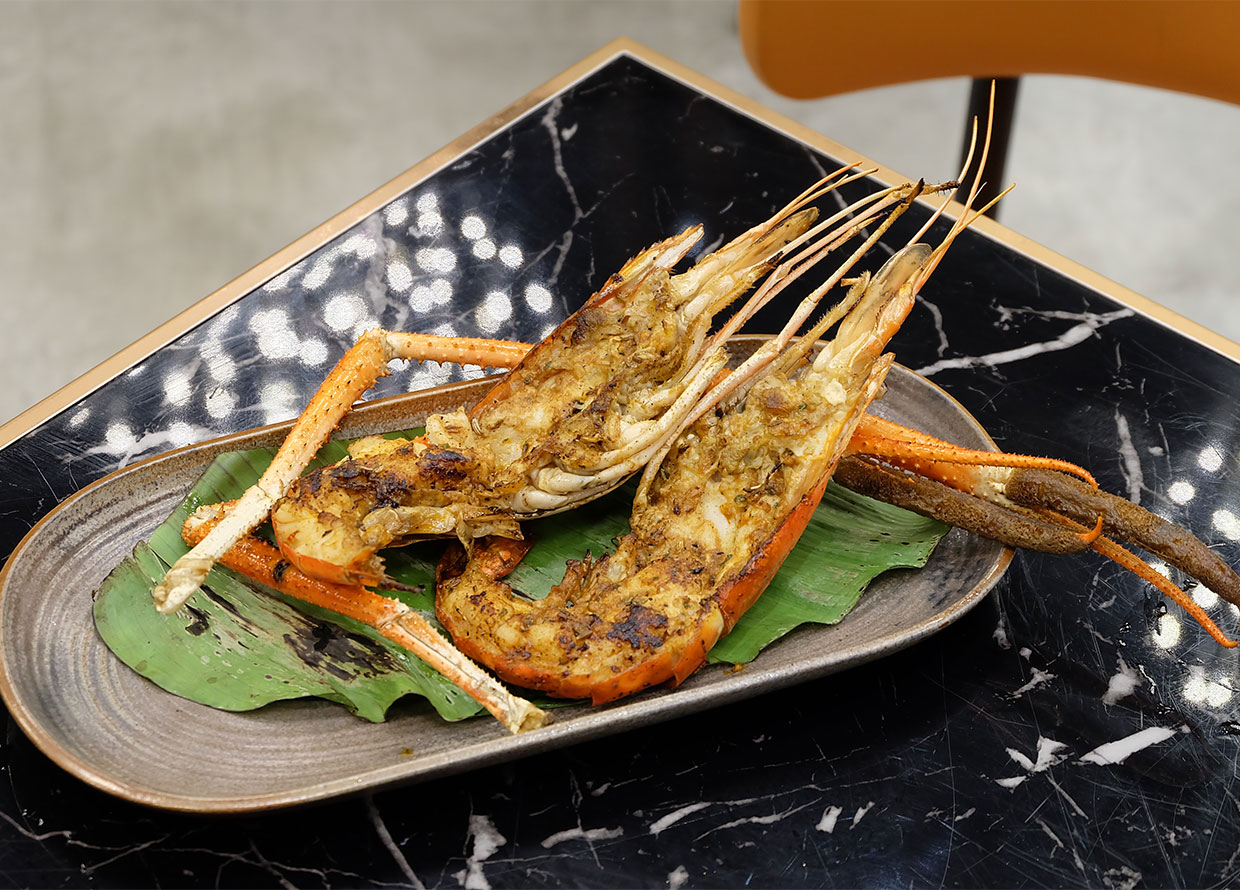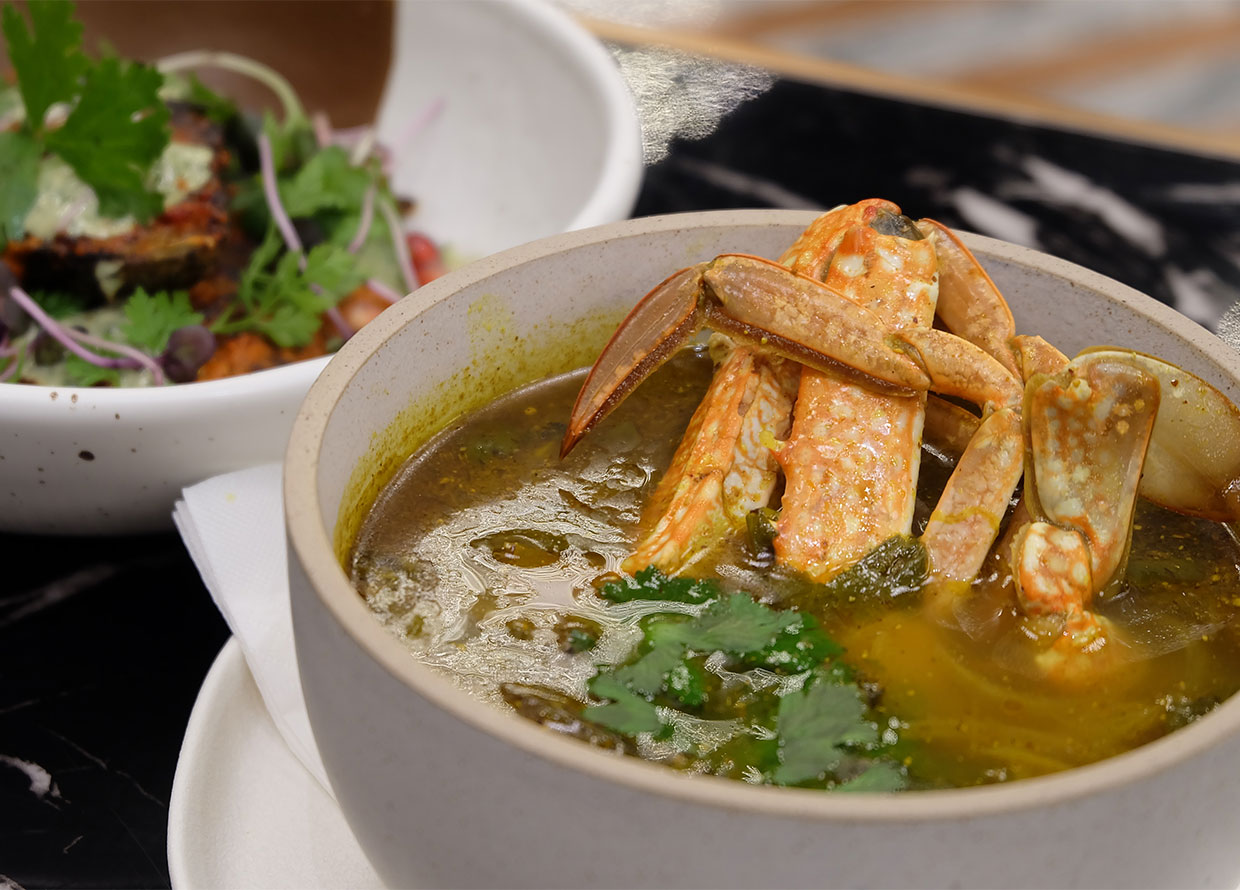 "Out of the four dishes my partner and I sampled, our favourites were the Grilled Udang Galah and Amma's Crab Rasam. The freshwater prawn was well-cooked with fragrant curry butter, whilst the broth was aromatic, punchy, and decidedly heartwarming—especially given the rainy weather during the time of our visit.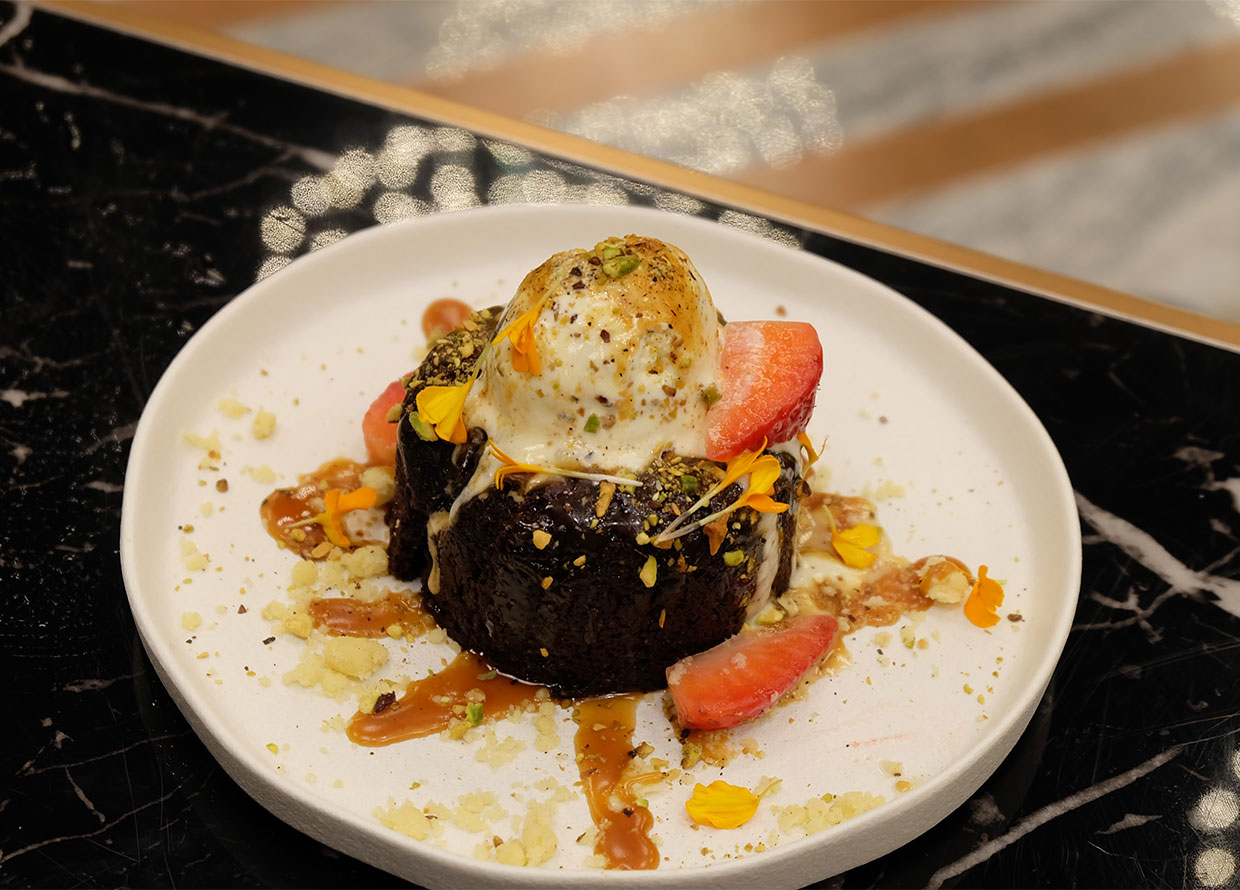 "As for dessert, we were served the Flawless Cake—an indulgent combination of chocolate lava cake topped with ice cream, pistachios, strawberries and edible flowers—which merited nods for presentation and taste. Overall, Ginger is a charming place to dine with family and/or friends, although there's room for improvement when it comes to the food." —Natalie Khoo, Deputy Editor
Address: Unit P05, Bamboo Hills, off Lebuhraya Duta Ulu Kelang, Taman Bamboo, Segambut, 51200 Kuala Lumpur 
Opening hours: 11am to 9pm, Wednesdays to Mondays (closed on Tuesdays)
Contact: 016 254 5218
Website | Facebook | Instagram 

THE BREAD BAR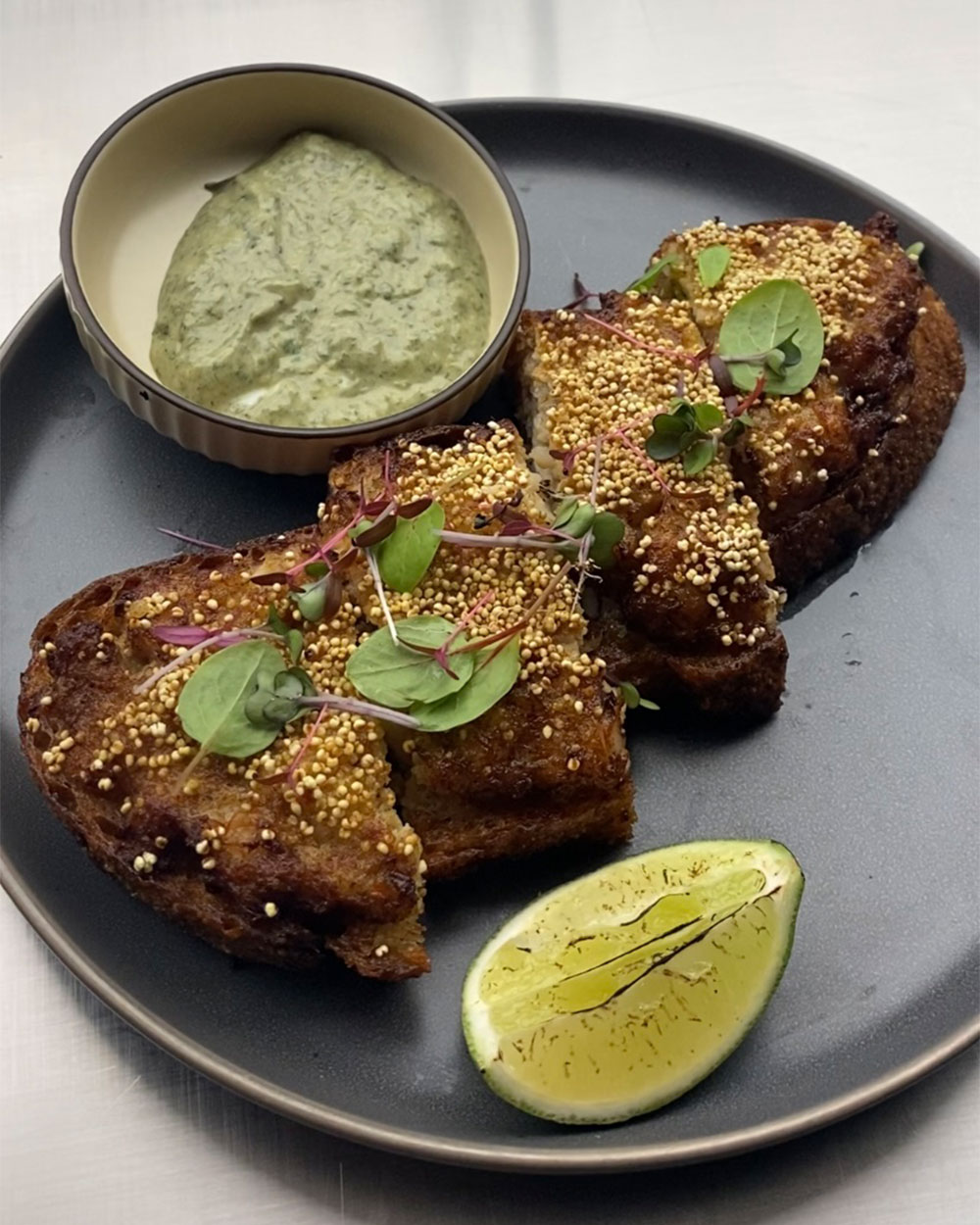 "As the name suggests, The Bread Bar is known for their high-quality bread and pastries that can take up to three days to make. However, unlike many other bakehouses that use warm earth tones to create a homey feel, the interior of The Bread Bar is characterised by cold grey cement walls, silver countertops and white LED lights, signalling a more modern and contemporary approach. Whilst many might visit for the bread, the hot foods served should be held in the same regard as its baked goods. My evidence for this claim? I had the opportunity to preview their new dinner menu recently and it was delicious from start to finish. Featuring 14 new dishes, there was a wide array of starters, handmade pasta, á la carte dishes and desserts.
"Of course, it is still The Bread Bar, so expect the menu to incorporate breads in its dishes (I certainly wasn't complaining, more carby goodness for me!). Namely, you can order a platter of assorted sourdough bread slices, croissants and toast served with butter or cold-cut cheeses. However, my personal favourite was the Prawn Toast as the sourdough was crunchy and light. The prawns were also excellently seasoned and the dish wasn't too greasy thanks to the coriander yoghurt.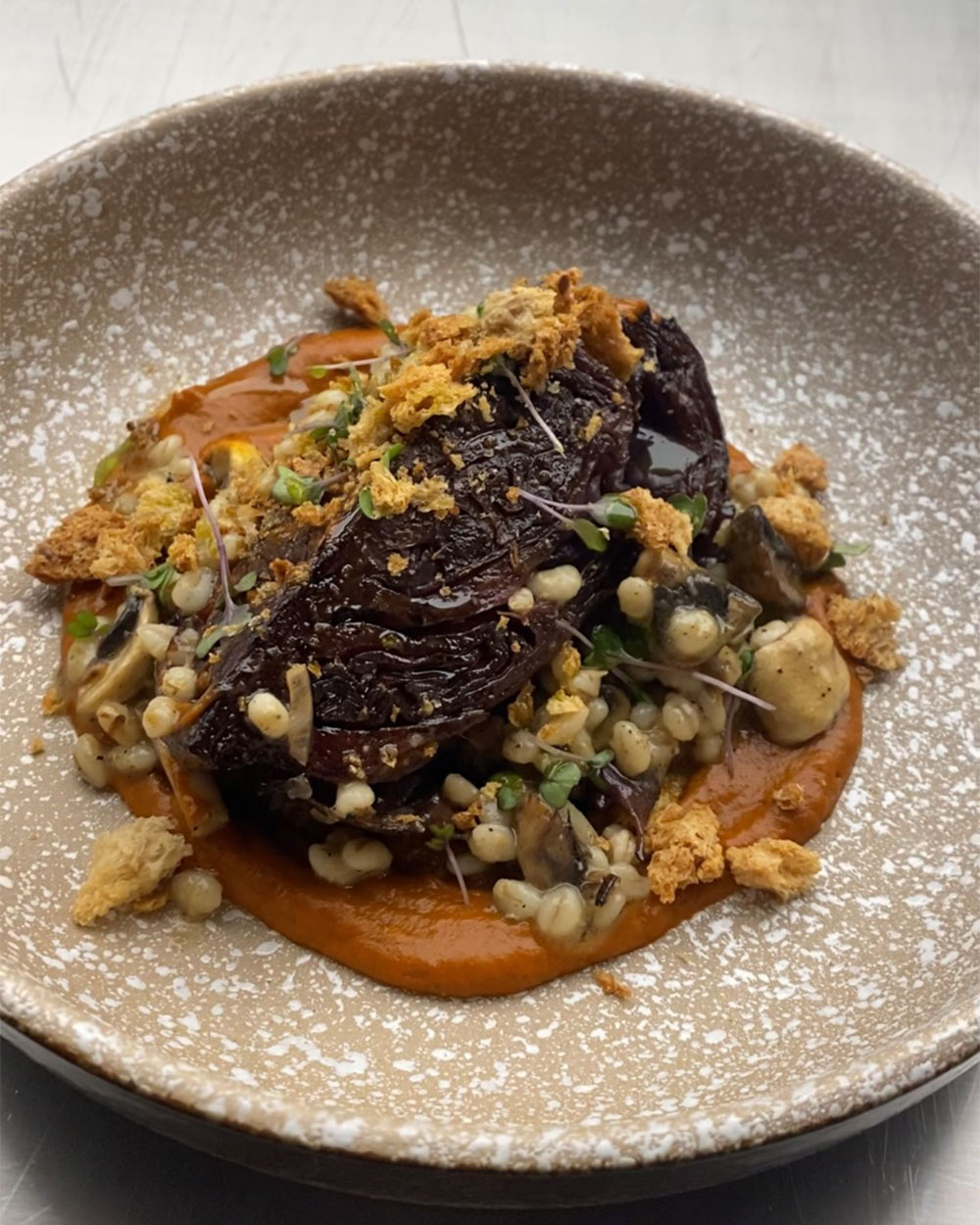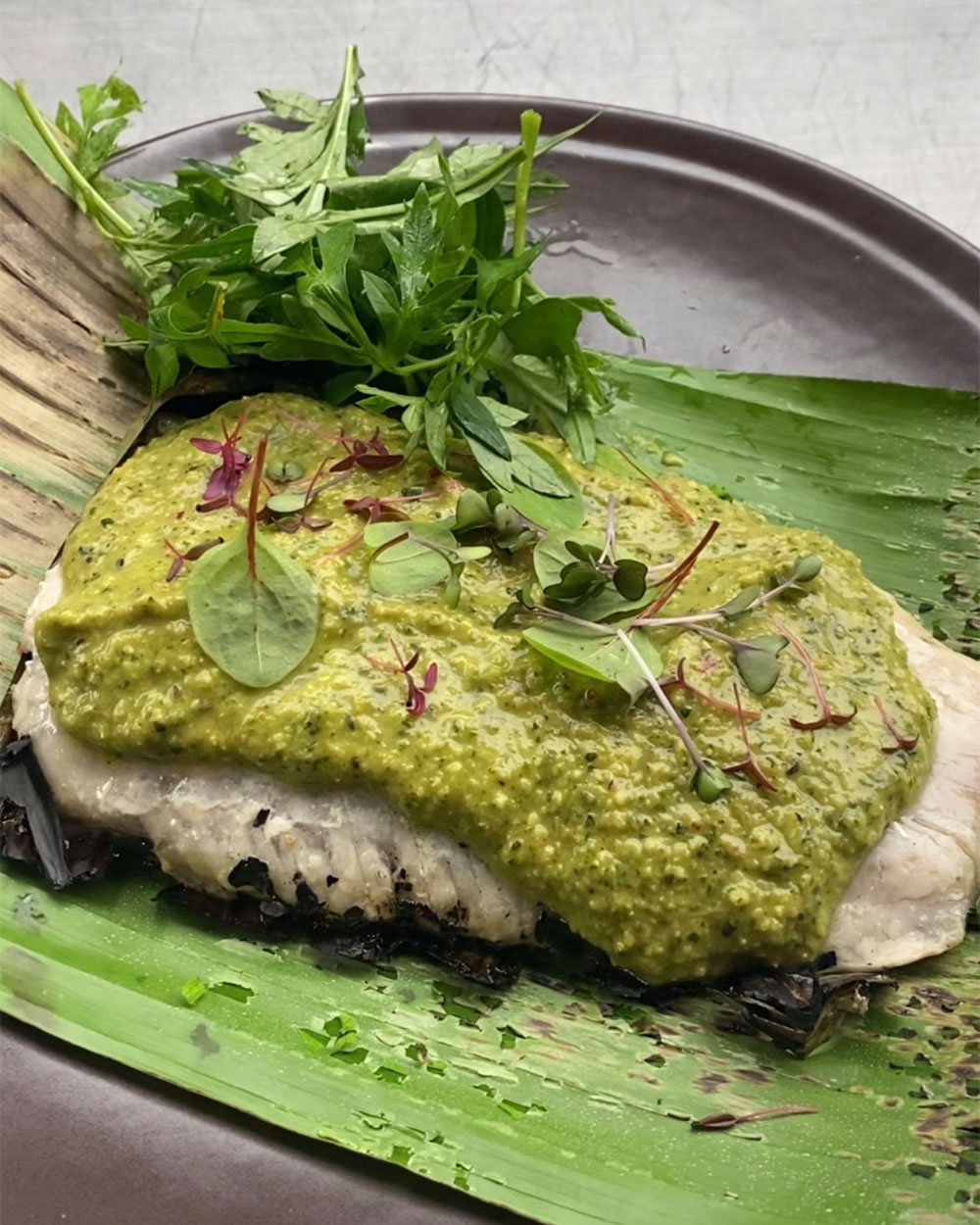 "For mains, I really enjoyed how green it was as there were many delicious vegetable dishes that I can foresee even kids enjoying. Their Miso Roasted Cabbage with sauteed mushrooms was an umami bomb while the Broccoli with chilli oil became an instant favourite due to its smokiness and fusion of flavours. They didn't disappoint with the meats either as the Seabass with Botanical Pesto was beautifully cooked (read: melt-in-your-mouth soft and not rubbery) and moist.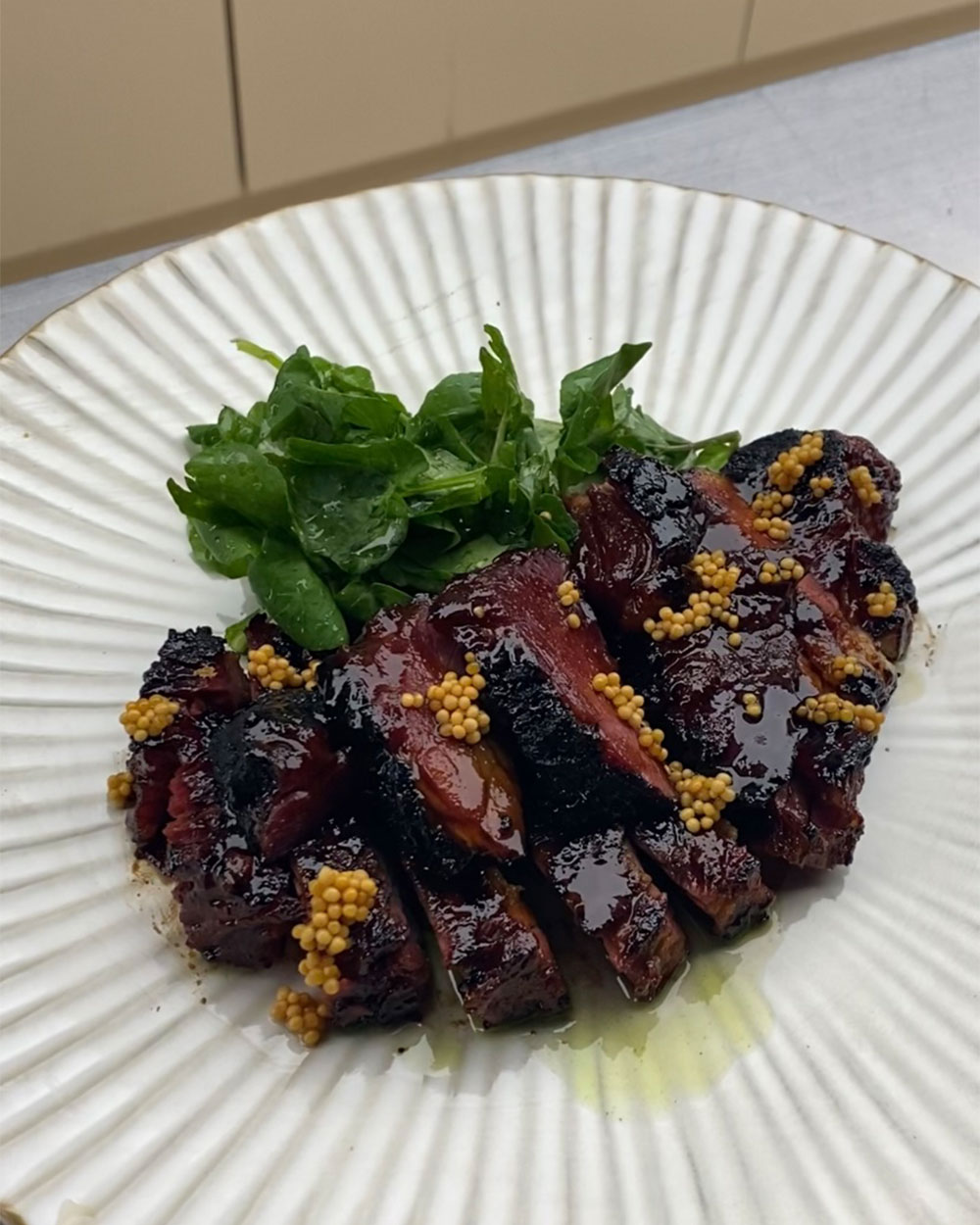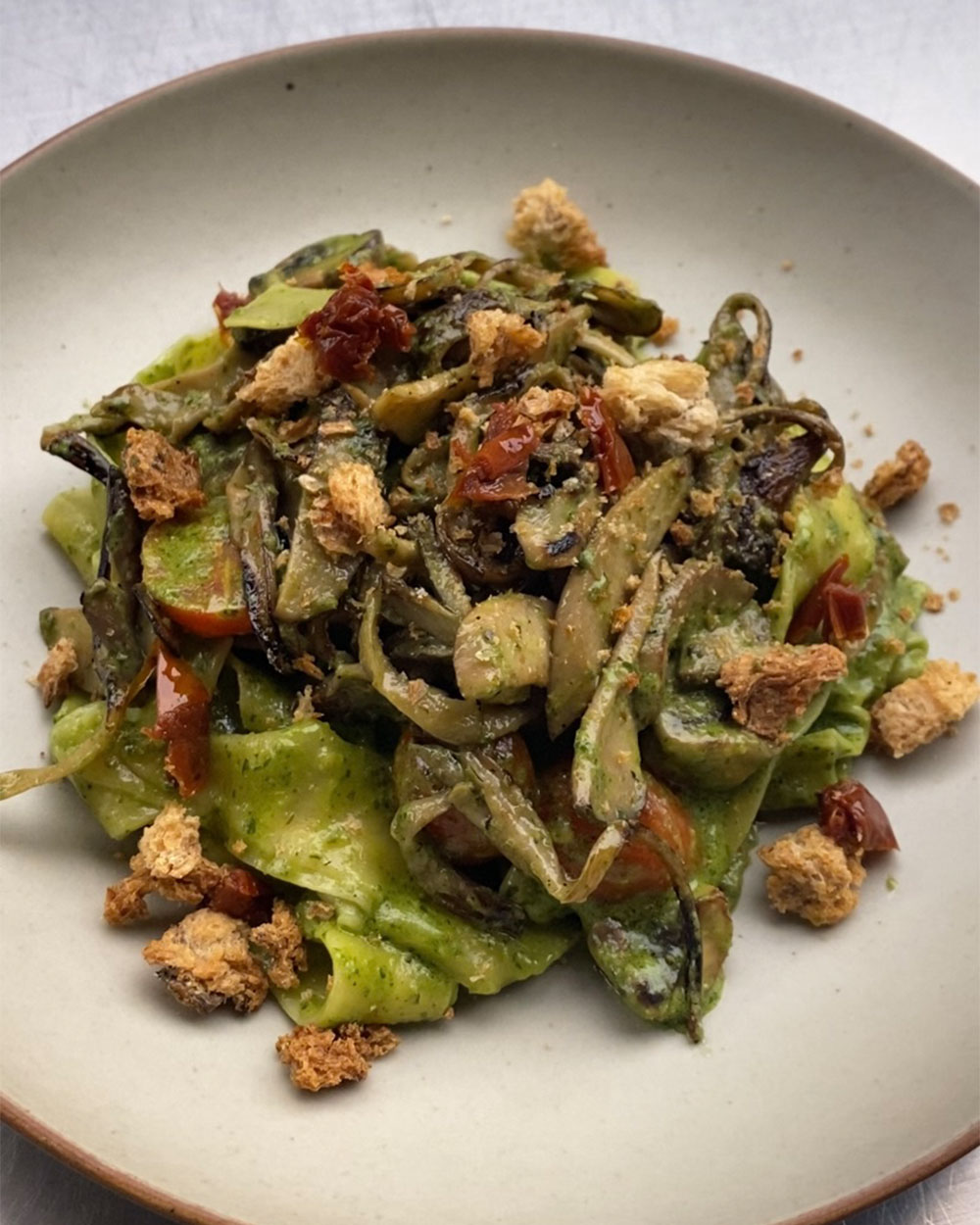 The other standout dish was the Beef 'Char Siu' which was chargrilled to perfection and sweet yet sticky in all the right ways. In addition, there are two pasta dishes on offer: the Mushroom Pesto Pappardelle for non-meat eaters and Smoked Duck Ravioli with Miso Sauce—I personally enjoyed the latter more and ordered another plate.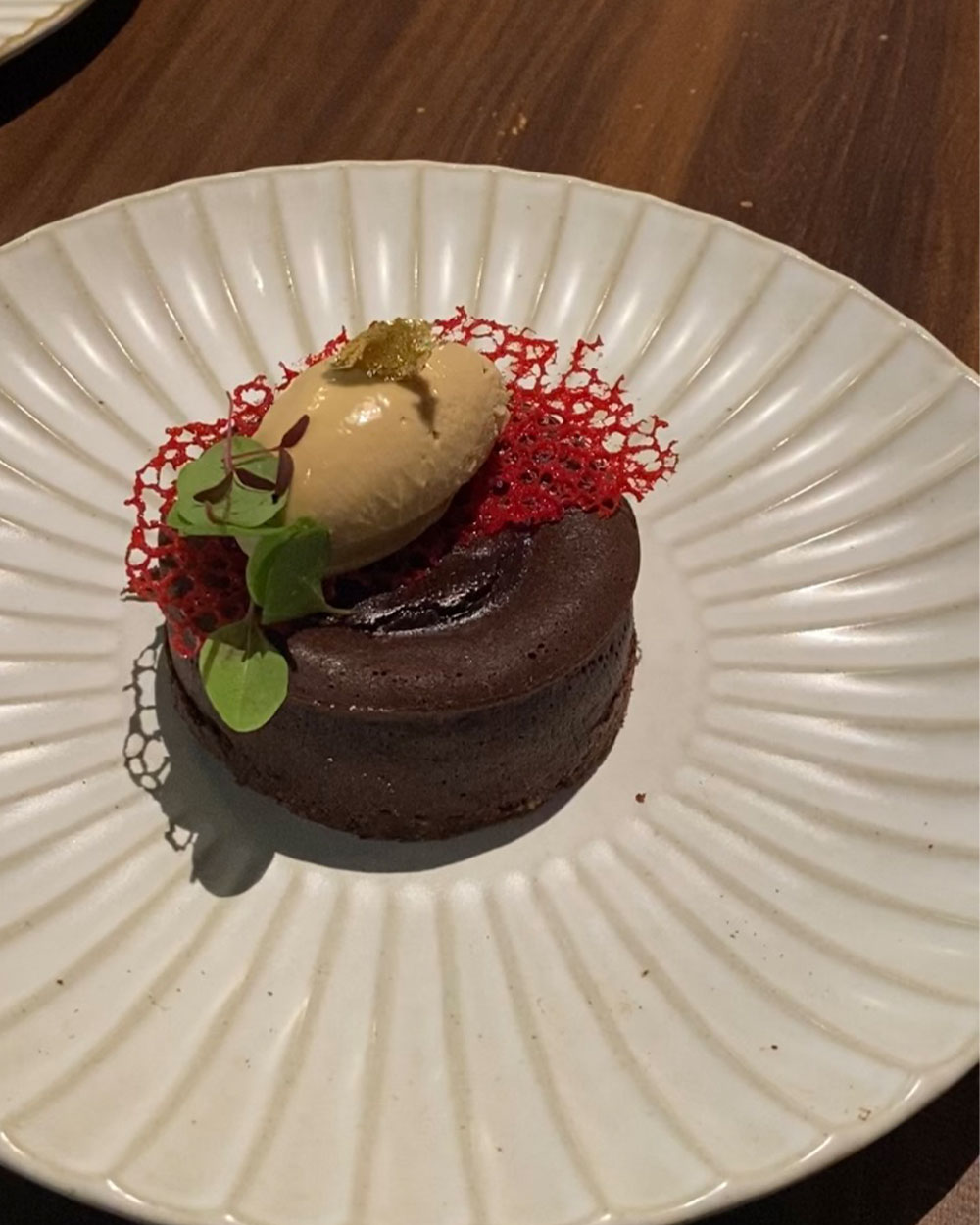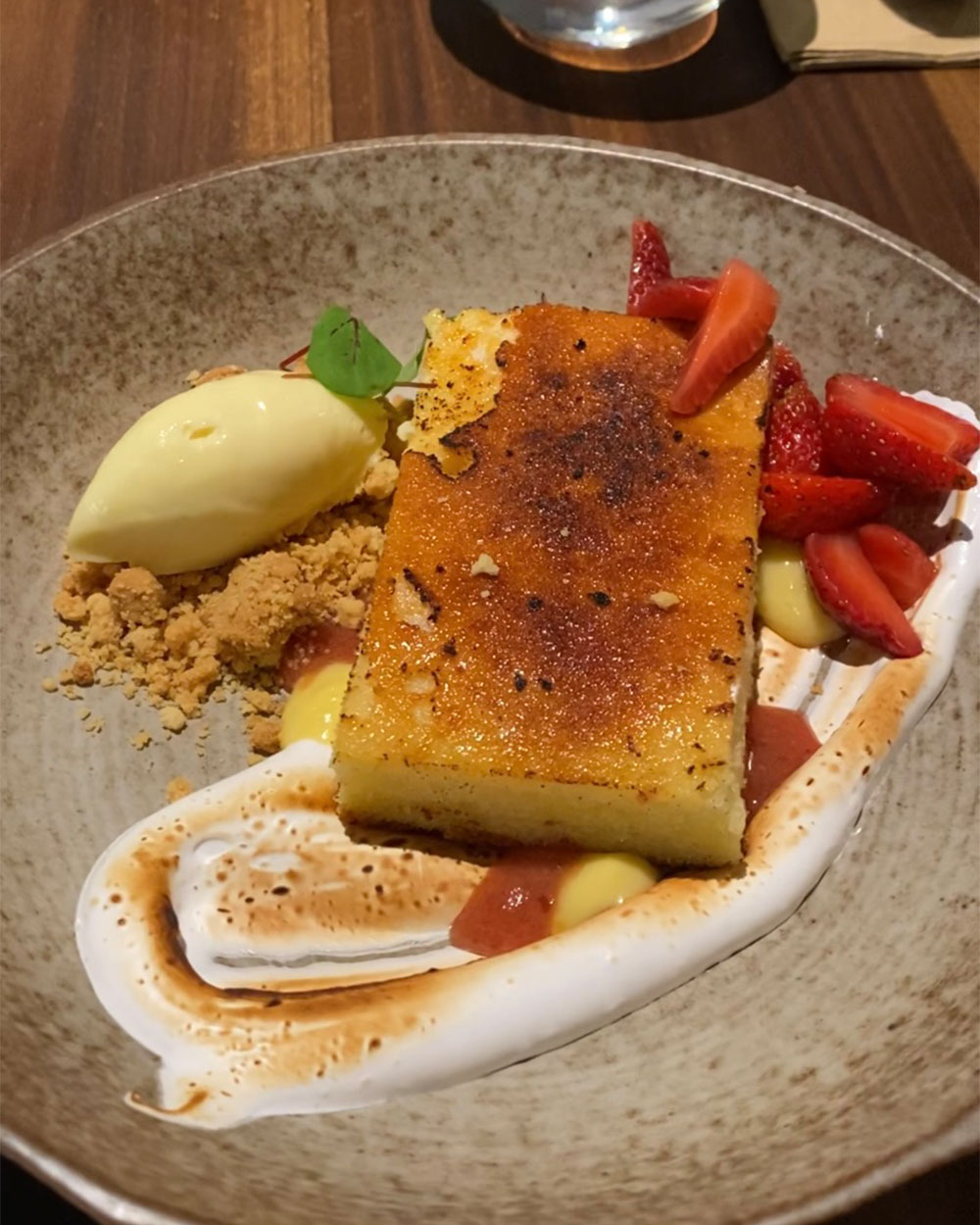 "I ended my meal with two deceivingly simple desserts: a Chocolate Fondant and a Lemon Cake slice. The lemon cake slice was served on a fluffy cloud of meringue and garnished with macerated strawberries which gave the dish an extra dimension. While I did find it a tad dry, the chocolate fondant was my favourite. It was gooey, creamy and the best part was the 35 per cent dulcey cremeux that I wished was sold in pints so I could buy mountains of it. Overall, The Bread Bar's dinner menu is an excellent step towards recreating traditional comfort foods through a fusion lens. If you're looking for a place that can satisfy your date, little ones or the whole family amidst a sleek atmosphere, try The Bread Bar!" —Marissa Chin, Lifestyle & Culture Writer
Address: 57, Lorong Rahim Kajai 13, Taman Tun Dr Ismail, 60000 Kuala Lumpur
Opening hours: 8am to 5pm (breakfast), 6:30pm to 10:30pm (dinner) | Thursdays to Sundays (closed on Wednesdays)
Contact: 011 1200 5626

EMP KL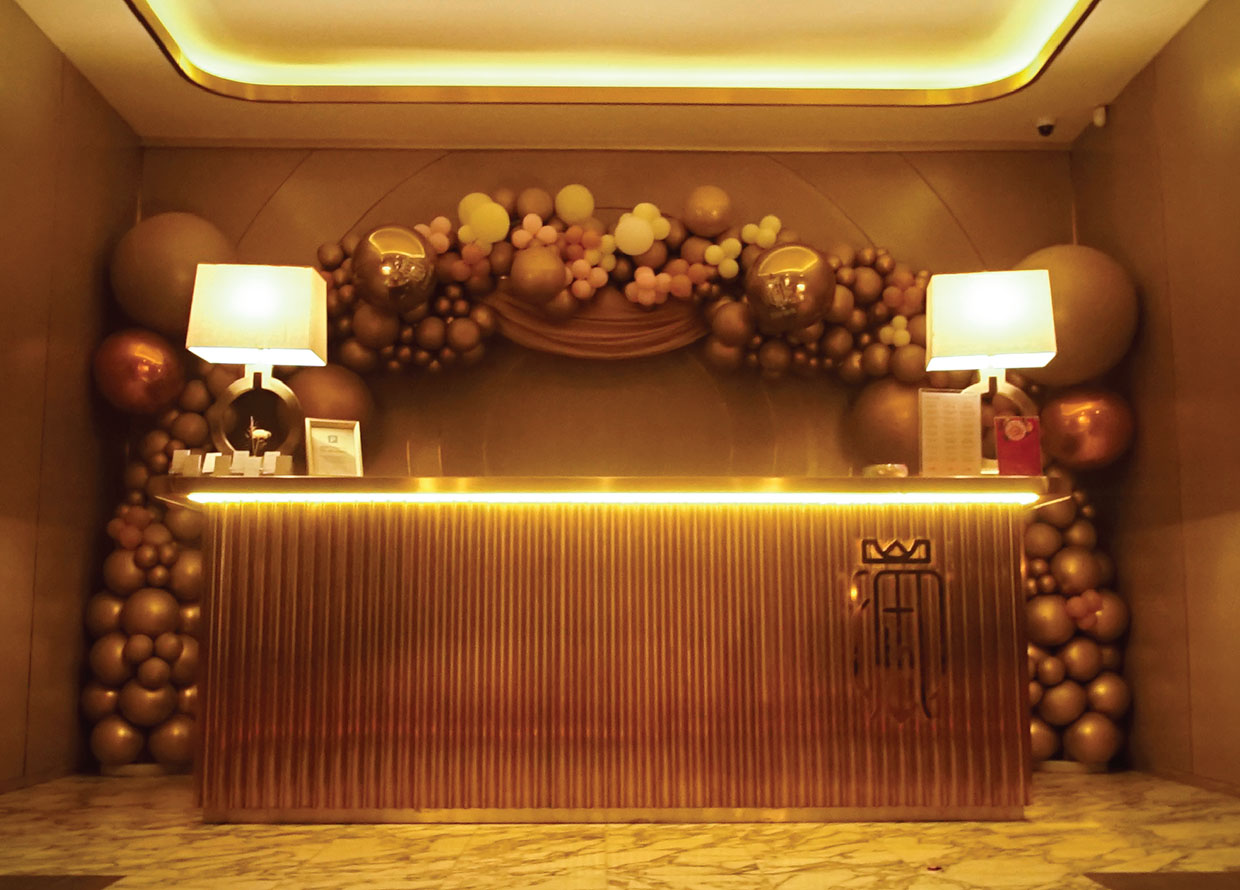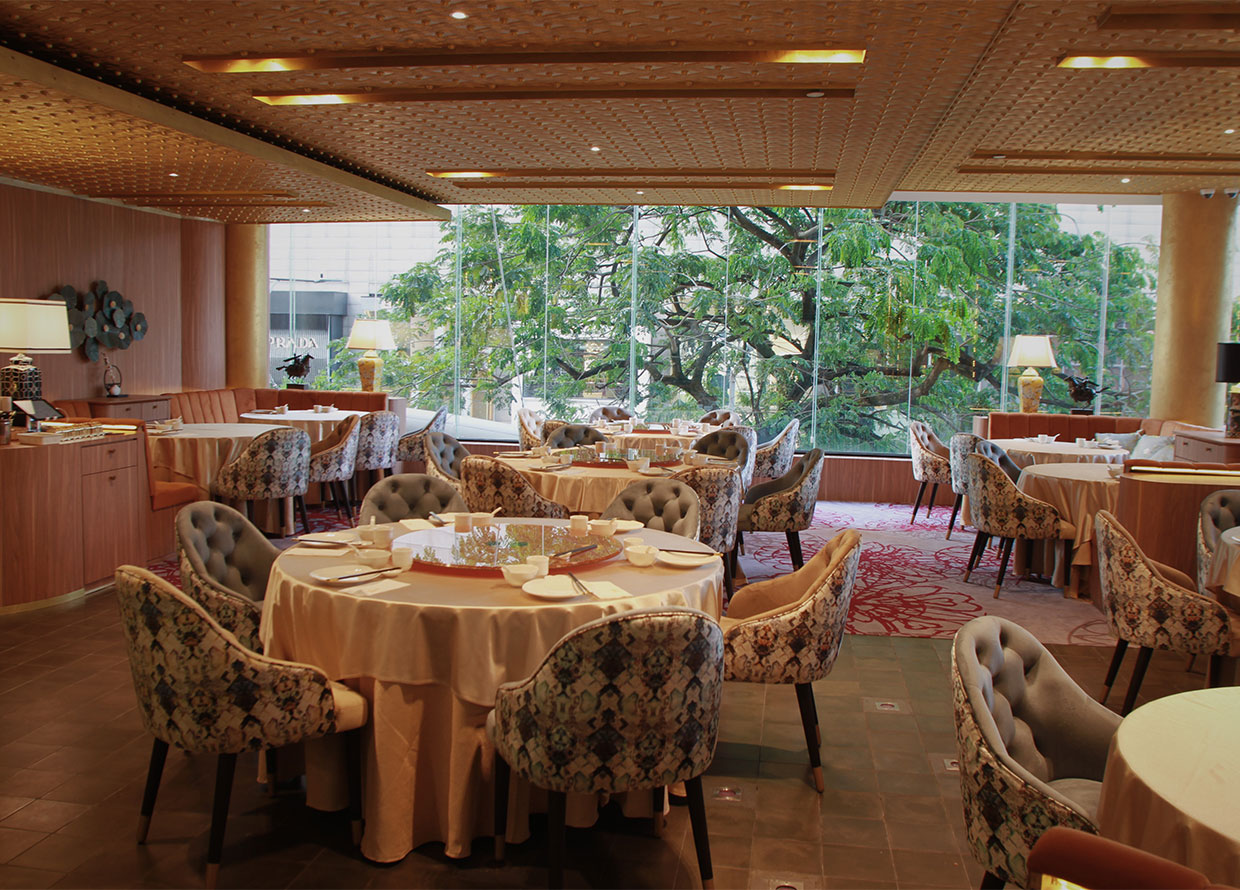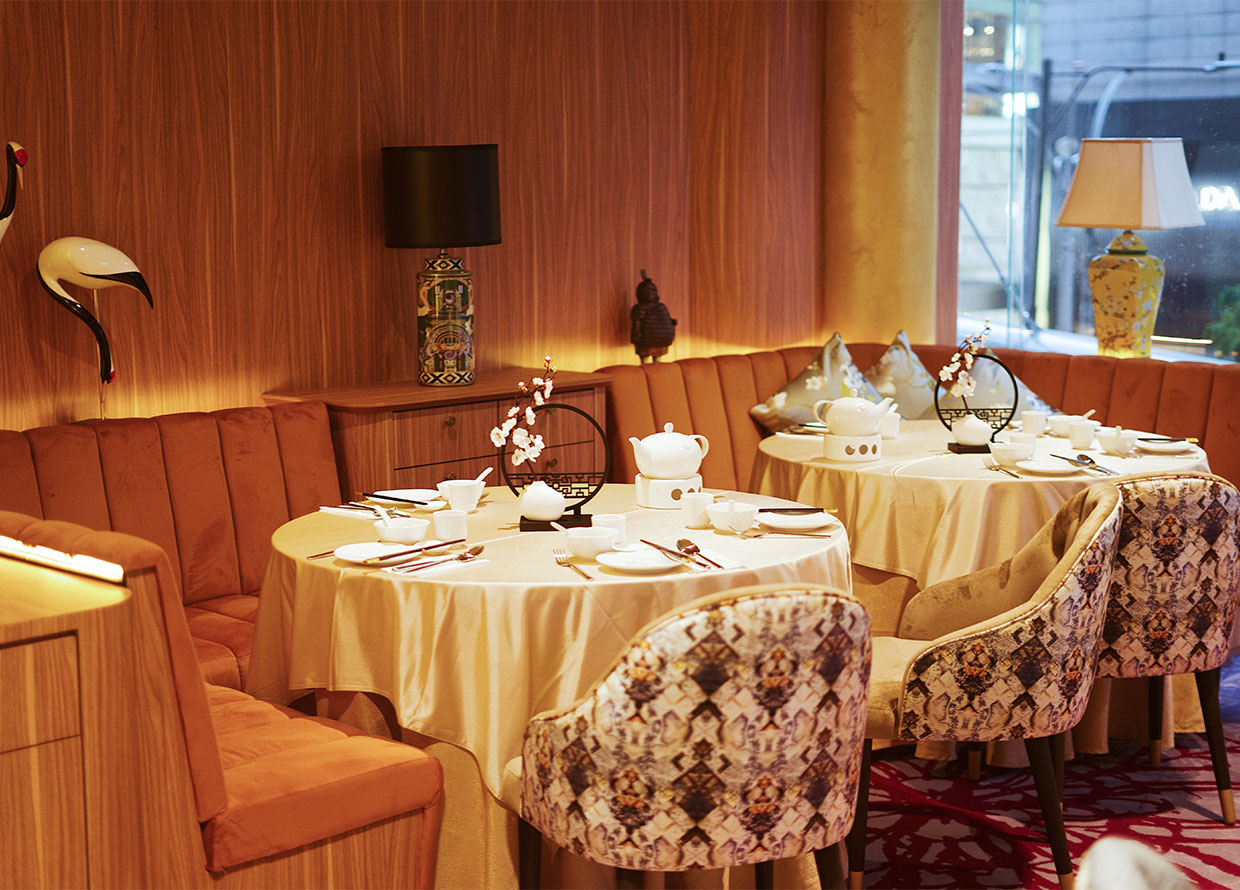 "Debuting as the latest upscale Chinese restaurant in the city centre, EMP KL invites diners to "feast like an emperor" with its pork-free dim sum and Muslim-friendly dishes. (Fun fact: its name is the abbrevation for emperor.) Located at The Westin Kuala Lumpur (albeit run independently from the hotel), the restaurant boasts majestic interiors that will transport patrons back in time to Imperial China—featuring vintage teak screen dividers with intricate latticework, gold-accented oriental motifs, finely crafted clay carvings and regal artworks. There are also private rooms complete with TVs and KTV entertainment sets for groups to dine in privacy while enjoying a spot of karaoke or giving a presentation.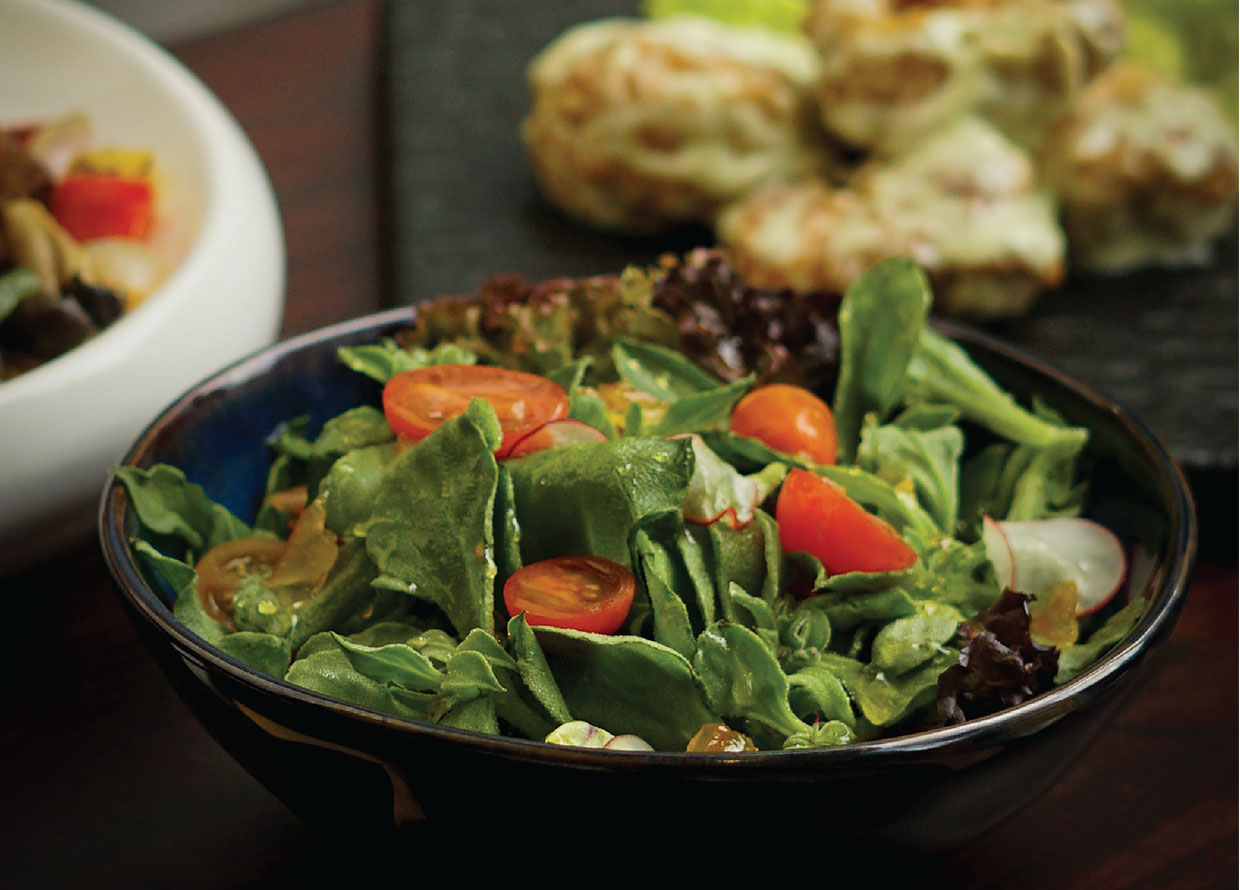 "My recent evening visit introduced me to some of EMP's signature dishes for dinner, some of which may seem a tad familiar if you're a frequent patron of Overseas restaurant. (Hint: they share the same head chef.) Interestingly, the meal started off with Chilled Ice Plant Salad with Yuzu Dressing, an unusual choice of vegetables for me at a Chinese restaurant that proved refreshingly tangy.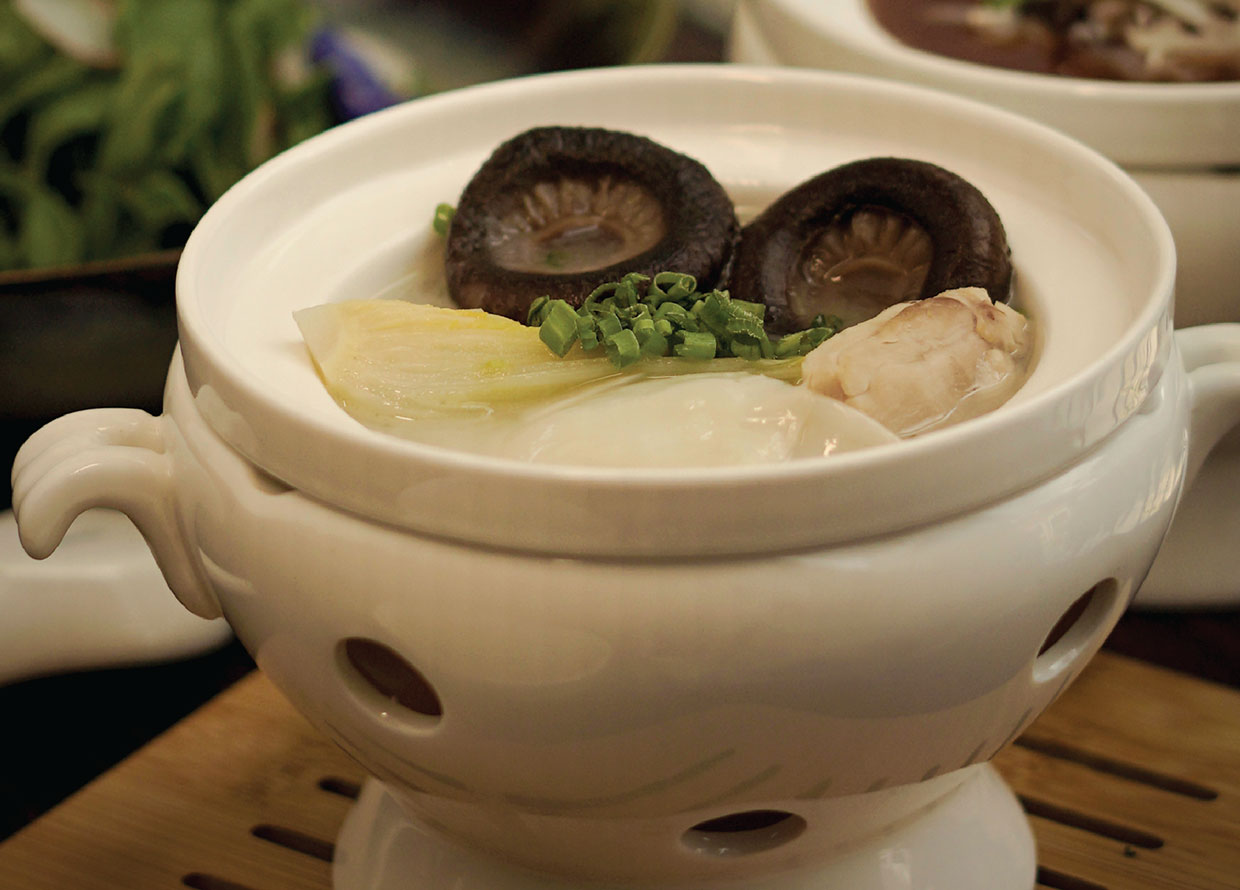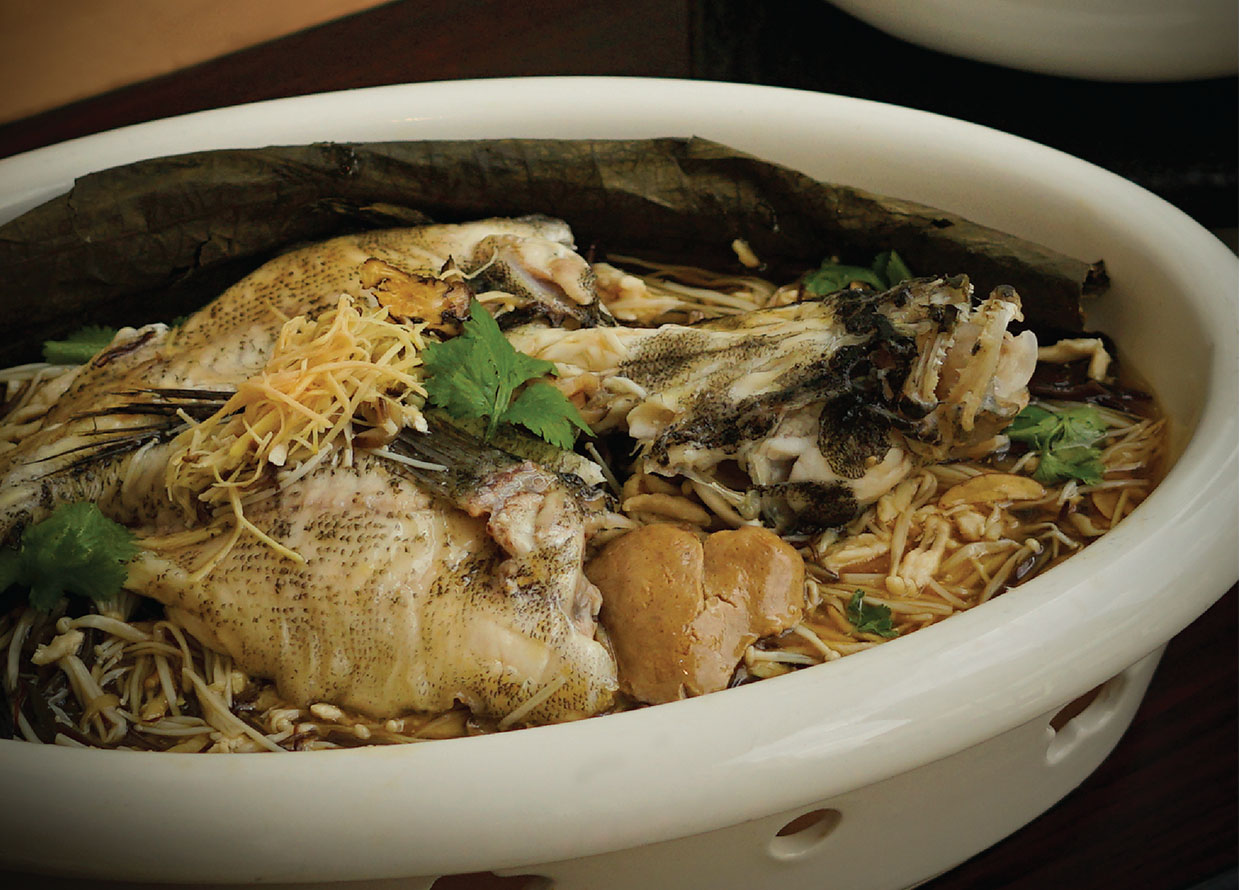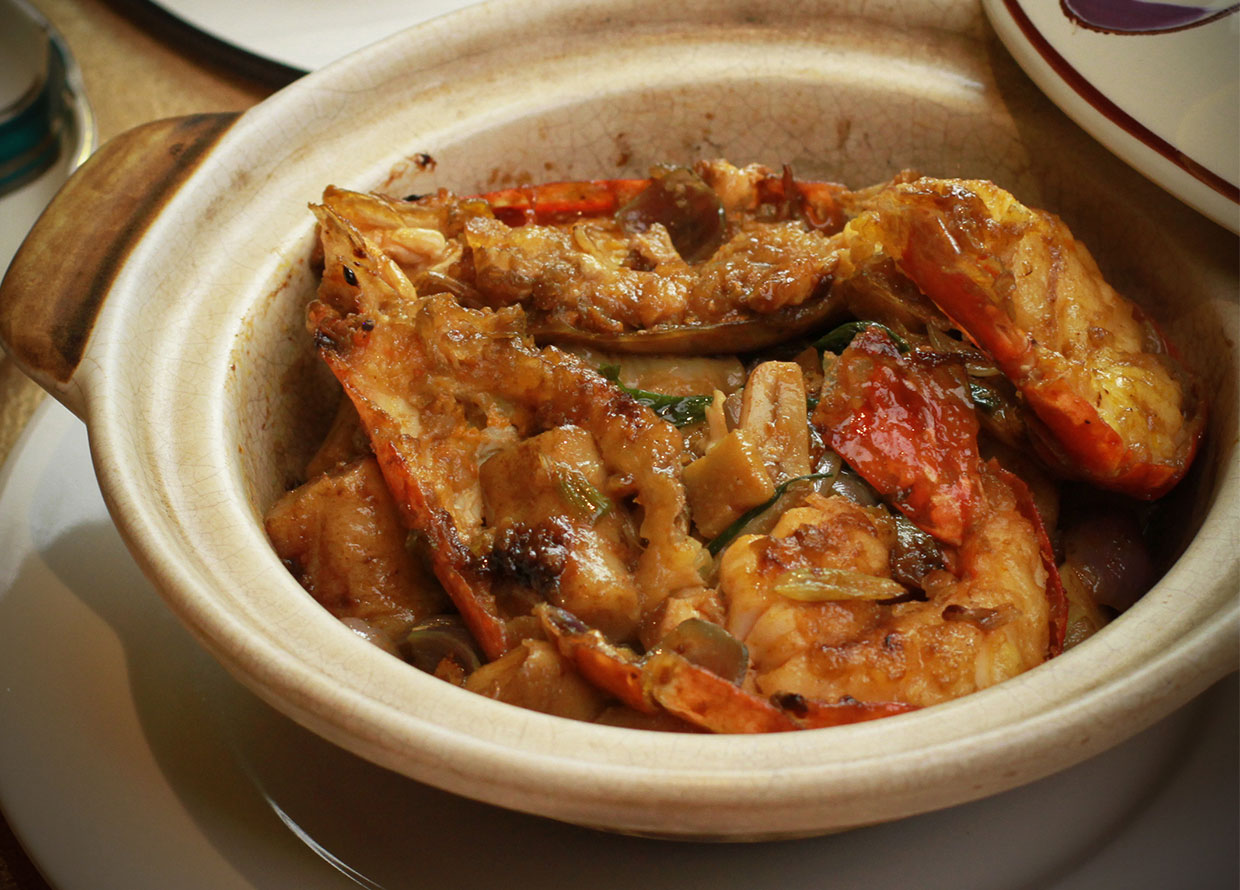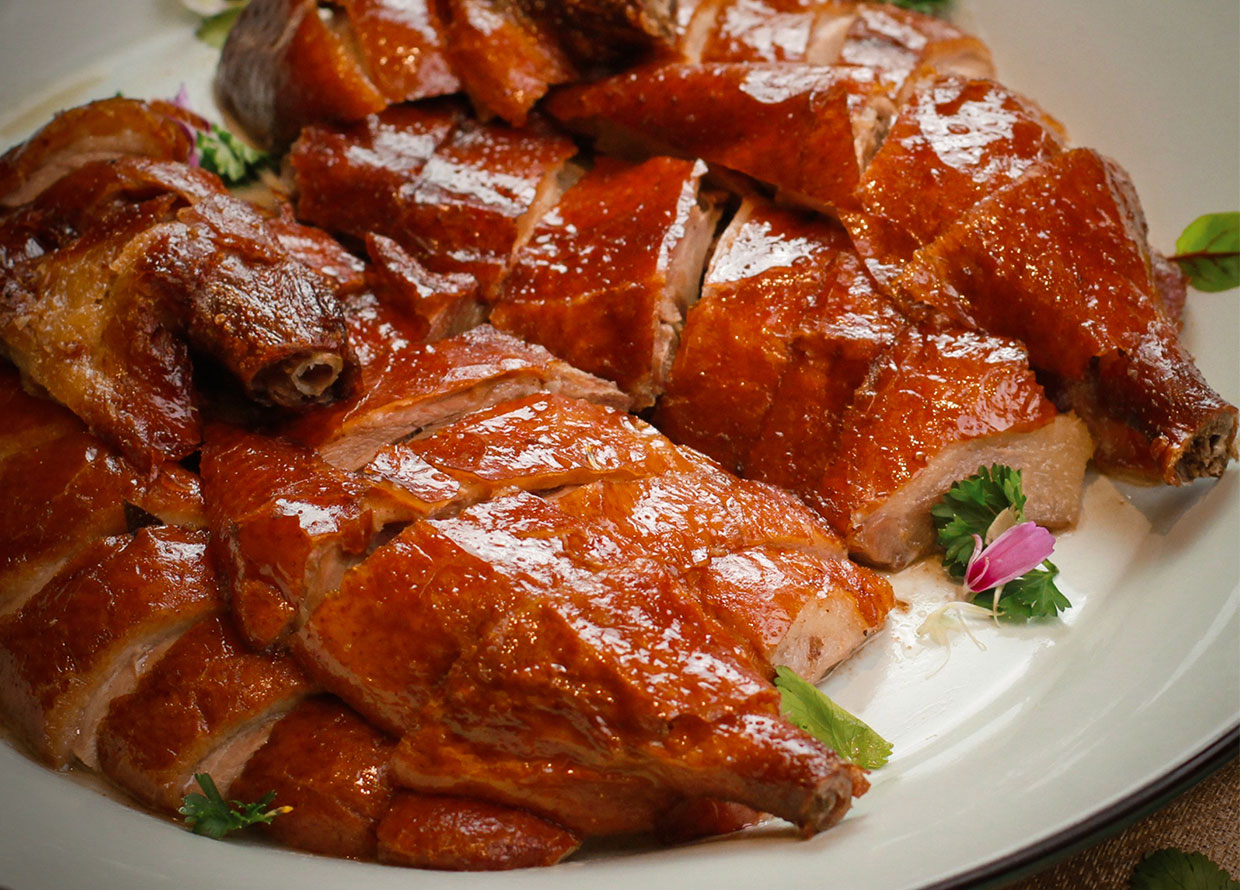 "Next, I sampled two soups, namely the Braised Hot and Sour Seafood Broth and the Double Boiled Fish Bone Soup with Dried Seafood. The former offers a nice flavourful kick for fans of spice, but I personally preferred the comforting texture of the latter, which reminds me of collagen soup but with stronger seafood notes. Other chef recommendations (and I concur) include the Giant River Prawns Chee Cheong Fun in Claypot (an aromatic, modern interpretation of the Chinese rice noodle dish); Steamed Bamboo Fish Canton Style in Lotus Leaves (well-cooked to a flaky texture and served with delicious sauce); as well as the Signature Crispy London Duck (prized for its crispy skin and fatty meat).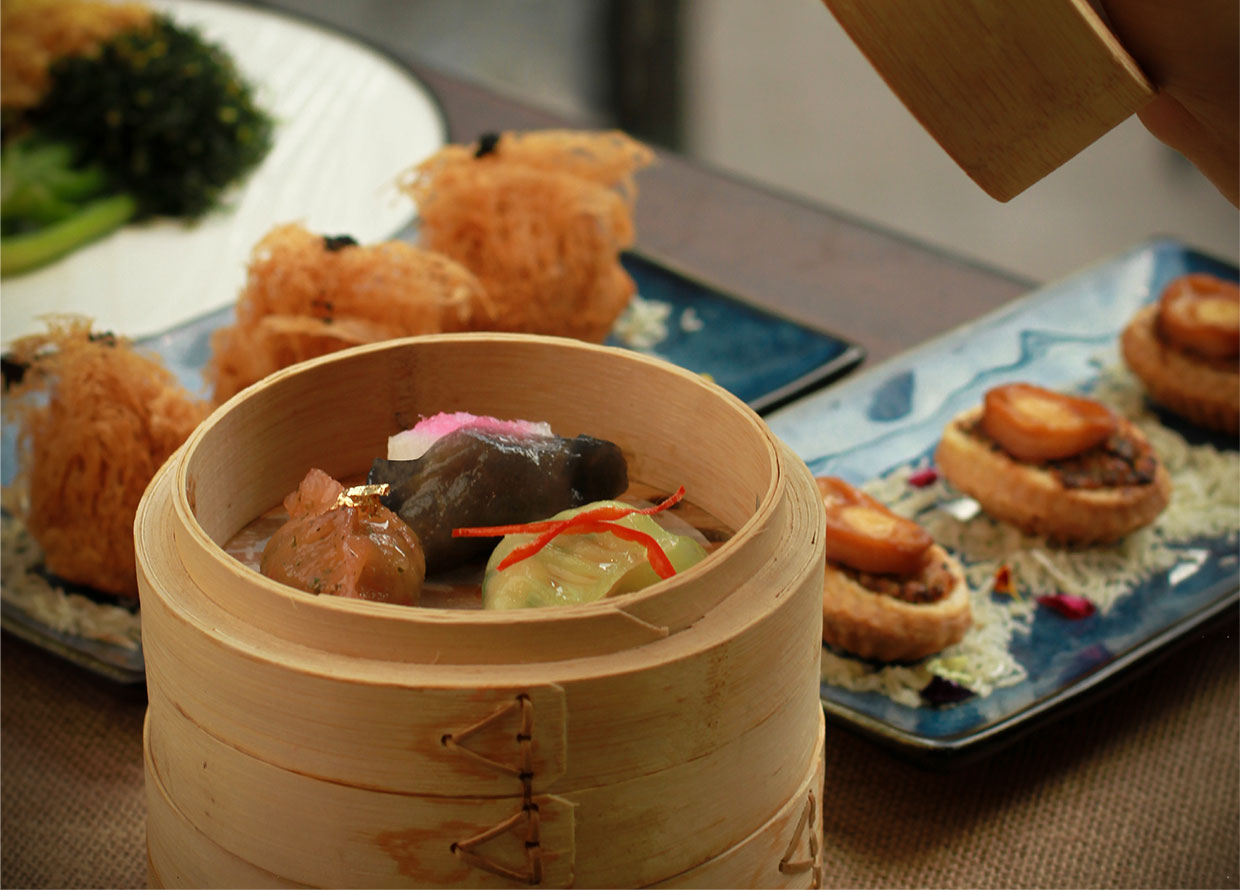 "Having visited the restaurant and sampled its food, I can foresee EMP KL being a popular spot for the working class and tourists alike looking for a spot of pork-free Chinese cuisine smack in KL's golden triangle. I'll have to come back during the day to try the dim sum brunch, featuring specialities made with premium ingredients such as cod fish and caviar. I hear the Threesome Dim Sum is a must-try!" —Natalie Khoo, Deputy Editor
Address: 1st Floor, The Westin Kuala Lumpur, 199, Jalan Bukit Bintang, 55100 Kuala Lumpur
Opening hours: 11am – 3pm, 6pm – 10pm (weekdays) | 10am – 3pm & 6pm – 10pm (weekends & public holidays)
Contact: +6010 303 0011
Website | Facebook | Instagram
Read more food reviews here. 
| | |
| --- | --- |
| SHARE THE STORY | |
| Explore More | |