Even in Malaysia, where a plethora of street food and 'world-famous' hawker dishes tirelessly jockey for position as Malaysia's Gastronomic Sweetheart, the burger has our collective hearts in its meaty grasp. Erstwhile most popularly consumed next to a greasy Ramly Burger stall kerbside, with exhaust fumes as our complimentary side dish and our brains attempting not to think about the provenance of the meat patty because it tastes oh-so-good, these days the burger has evolved into an infinitely more elegant beast, and the inevitable prefix of 'gourmet' to its moniker has resulted in a relentless mushrooming of burger eateries around the country. But let's face it, if even the gustatorily haughty French have been wooed and conquered by its charms (although that hasn't prevented them from renaming it 'steak haché' and conveniently forgetting that a burger by any other name is still a burger), there was never any doubt that this ongoing appetite for burgers will be around for quite some time to come.
Let's be clear however, that-like the proverbial white shirt-not all burgers are created equal. In their haste to jump onto the bandwagon and to cash in on the current obsession with all things patty, many aspiring restaurateurs seem to have forgotten the basic hallmarks of a good, nay, great burger. One of the most portable, naturally delicious, universally loved foods has its place in the pantheon of immortal comestibles precisely because, with a succulent still-pink-in-the-centre beef patty encased between some vegetable components and two fluffy buns, the burger is perfection. Why then the need for gratuitous re-invention?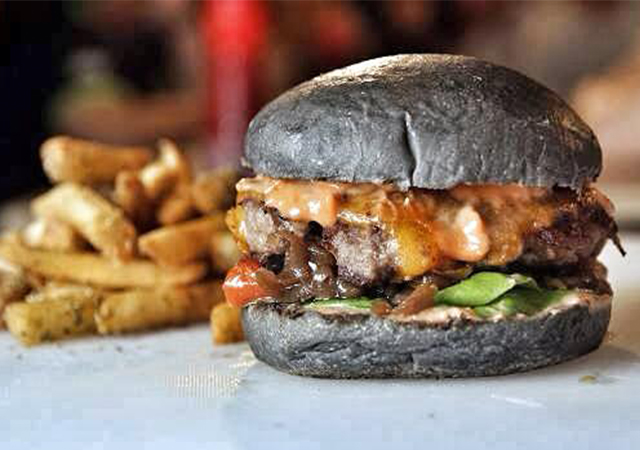 From (con)fusion to everything-but-the-kitchen-sink burgers, there's plenty out there to avoid. Happily, MyBurgerLab, the leading exponents of the burger craze, isn't one of them. They may have invented a charcoal bun to distinguish their product from the rest, but it's a move that's paid off in spades because it doesn't detract from the flavour, nor is it superfluous to the overall appeal of the burger. And that's what newcomers would do well to learn. It took me a while to wrap my laughing gear around one of these babies, but the memory of it still abides with me. If there is only one burger you will eat there, make it the succinctly named A+. An irreproachably juicy beef patty is paired with tangy cheddar, caramelised onions, shiitake and enoki mushrooms, and a parmesan crisp completes this triumph of flavour and texture.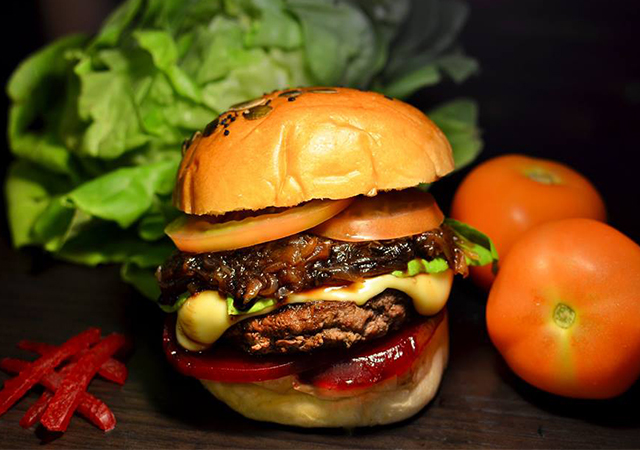 My other go-to burger joint, when I can persuade an unwitting friend to drive me to the construction purgatory that is Kota Damansara, is Burger Junkyard. My attachment is as much emotional as it is culinarily driven. I've interviewed the four young extremely rambunctious partners on Feeding Time several times, and their personality and fearlessness are integral to the setting of their restaurant and the burgers they sell. Burger Junkyard burgers have as their driving USP perilously good butter brioche buns which they developed themselves. Nobody's fool, they also cater to abstemious diners with half-sized burgers, but once you've tried the Balsamic Beefin' Onions with a char-grilled patty that's chaperoned by pan-roasted tomatoes, balsamic raisin sauce and caramelised onion chutney, I challenge you to resist not going the whole hog.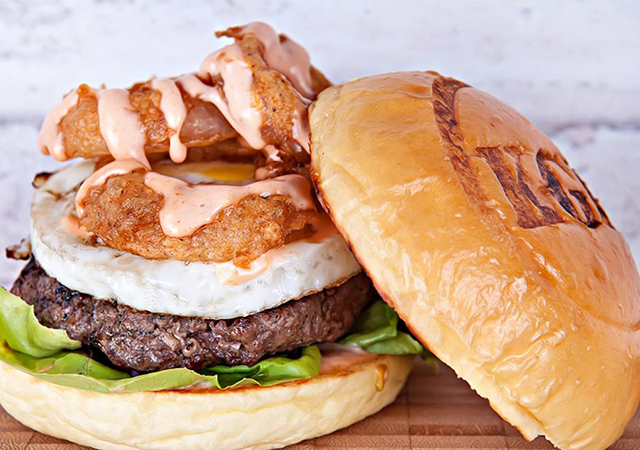 A close runner-up for my burger affections, and a lot easier to access in Bangsar, KGB refers not to the Soviet secret police but to the Killer Gourmet Burgers they serve. Fashioned to resemble an American diner with counter service, KGB's basic shack burger comprises a succulent smashed patty, cheddar and shack sauce that is more than a little evocative of NYC.
Ultimately however (and, I suspect, like many Malaysians), I still return to my first true love, the little burger that could, and the street stall that has me in its thrall is the Otai-that's lingo for old-timer-in TTDI (outside 7-Eleven, Jalan Burhanuddin Helmi, same row as CIMB bank, Taman Tun Dr Ismail), and that's because it's unremittingly tasty. The old school buns are still aerated, sweet pillows of nutritional nothingness, the patties are still wrapped with a fried egg, then drowned with a multitude of sauces and topped with a slice of Kraft cheddar cheese. Best of all, this morsel of heaven takes me back to happier, more carefree times, and I get it, memories and all, for less than a single green note.
Follow Fay on Twitter and Instagram at @misskhoo.
Source:https://www.buro247.my/lifestyle/food-and-drink/living-to-eat.html
| | |
| --- | --- |
| SHARE THE STORY | |
| Explore More | |