It's no question that Malaysian businesses have been affected by the Covid-19 pandemic. It's something that has been going on since the nation was first hit early last year. The idea of a social gathering with a group of friends over a cup of coffee may have to temporarily be put on hold, but now you can order for takeaway/delivery to help out. Picture this, it's a warm afternoon, and you need a quick caffeine pick-me-up to get yourself through the day. In case you can't quite decide where to order that refreshing delivery, we've got you covered. Our list aims to shine a spotlight on local businesses that stand out not just because of what they have to offer on the menu but their persistence and perseverance during these challenging times.
Perhaps the quote from American businessman Howard Schultz encapsulates it best, "I was taken by the power that savouring a simple cup of coffee can have to connect people and create community". Only in this instance, replace a "simple cup of coffee" with a fantastic cold brew.
1. 3 AM Coffee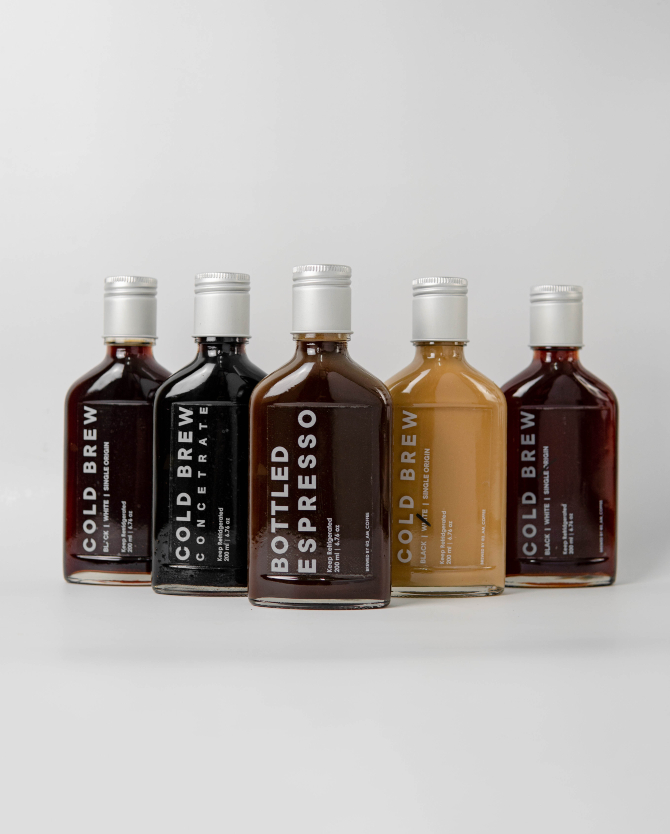 With most of us working/studying from home and/or working on deadlines well into the night, a good coffee goes a long way. Enter 3 AM Coffee, your one-stop-shop for getting you through sleepy afternoons after you've pulled through an intense all-nighter. They have four bestsellers. The first is the Bottled Espresso. Priced at RM27, this drink contains 200ml of pure espresso (10 shots of espresso). Next is the Cold Brew Concentrate. Priced at RM26, it is created from a concentrated cold brew that has been steeped for 40 hours. The third is a creamy, silky concoction of cold brew concentrate and milk dubbed Cold Brew White, which is priced at RM12. Finally, the star of 3 AM Coffee's mint series—the Peppermint Cocoa. Priced at RM13, the drink is a combination of fresh mint and rich cocoa that leaves your palate with a cooling sensation.
Beyond 3 AM Coffee's drinks, their Instagram stories often share trivia about cold brews as well as debunking myths related to the chilled beverage. Their recent titbit? That cold brew coffee has to be drunk cold. "You can choose to heat up your cold brew on a cold rainy day for a cup of naturally sweeter cuppa joe than opting for hot brewed coffee," states one post.
By the end of this week, the Bottled Espresso, Peppermint Cocoa and Cold Brew White will be made available at Bilabila Marts in Kuala Lumpur.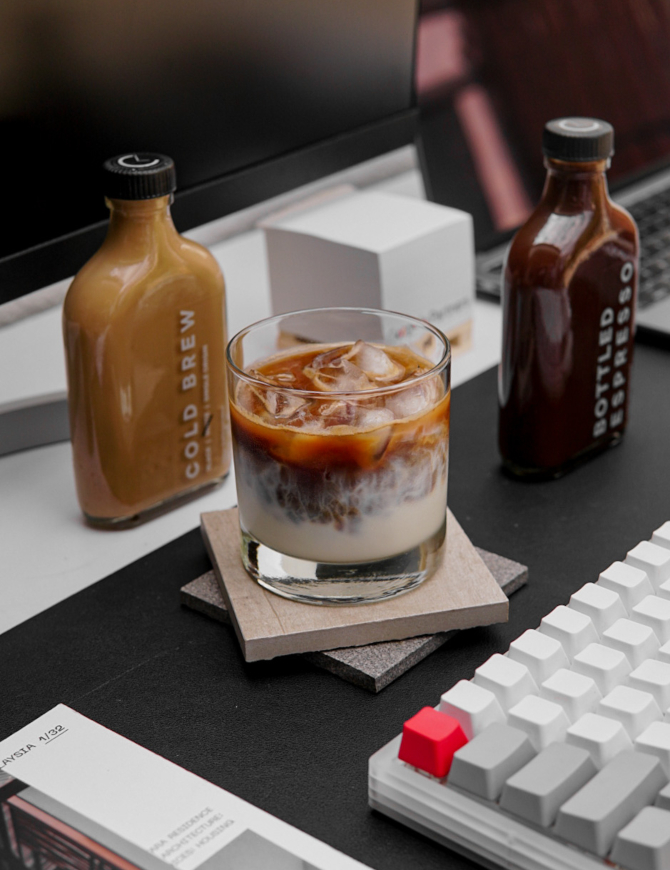 Orders are taken on Wednesday and Thursday, prepared fresh on Fridays and dispatched immediately on Saturdays
You can place your orders here.
Address: Subang Jaya
Contact: 018 358 8540
Email: [email protected]
2. Toki Bear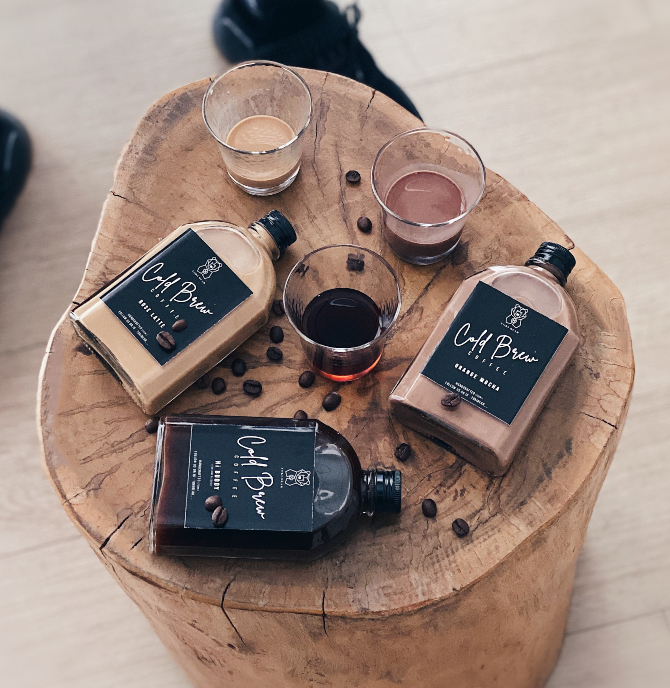 Toki Bear is in a cold brew league of their own. Their Rose Lattes are a customer favourite. The mild scent of rose is mixed in with a gentle hint of caffeine bitterness; plus, the aroma (a vibrant hit of floral flavours) provides the perfect zing for a relaxing morning drink. Their Earl Grey Latte & Coconut Latte is worth a try too, or if you're in the mood for something with a local flavour, opt for the Coconut Delight. A sip provides the perfect combination of coconut and espresso, leaving your taste buds with a hint of creaminess and a trace of subtle bitterness from the fresh coffee. To celebrate The Year of Ox, Toki Bear is releasing their Premium Giftbox as well as a Toki x Bimi bundle package (priced at RM80), which contains a box of delicious scones together with two bottles of smooth Cold Brew.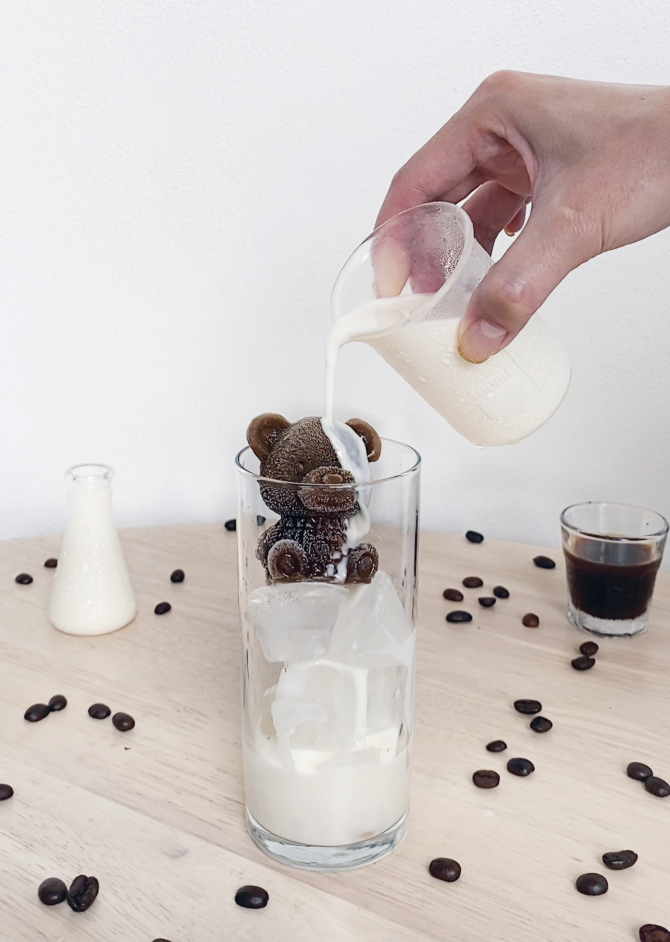 Address: Mont Kiara 50480 Kuala Lumpur
Opening hours: 11am – 6pm
Contact: 018 872 3856
Email: [email protected]
Instagram | Facebook | Website
3. bean2Cup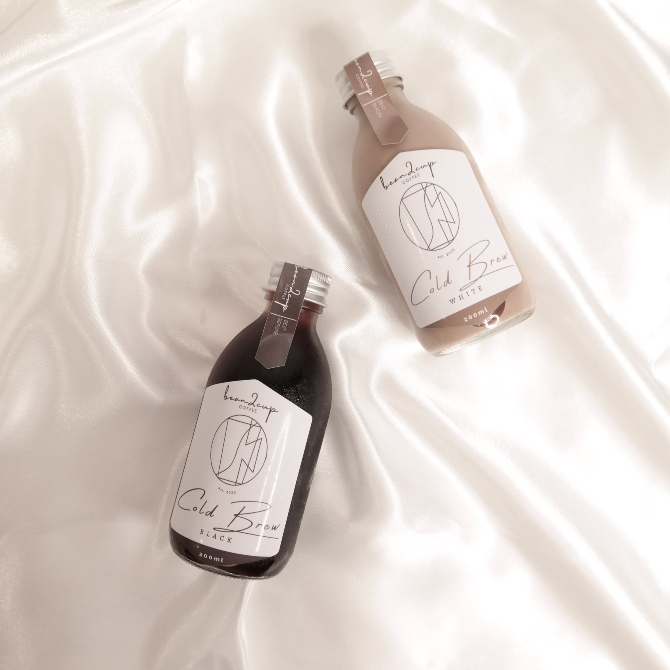 There is a lot that goes into a good cold brew. It could be the smooth body of the coffee, its nutty, sweet flavour; or the balance of milk and sweetness. Well, bean2cup has all of the above. Take their Colombia Tolima for instance. This drink is a mellow, well-balanced cup with notes of chocolate and grapefruit-like acidity with floral aromatics. We also recommend the Ethiopia Sidamo because of its delicate herb notes and dried dark cherry taste with hints of chocolate. Then, there's bean2cup's Cold Brew Black (priced at RM9/200ml). It is made from 100 per cent freshly roasted Arabica coffee beans, handcrafted in small daily batches and coarsely grounded. Last but not least, bean2cup's Cold Brew White (priced at RM10/200ml) is also worth a try. This brew was slow-steeped in cool water for over 18 hours (a method that uses time instead of heat) and finished with a splash of milk to achieve a flavour that is, as they claim, "super-smooth".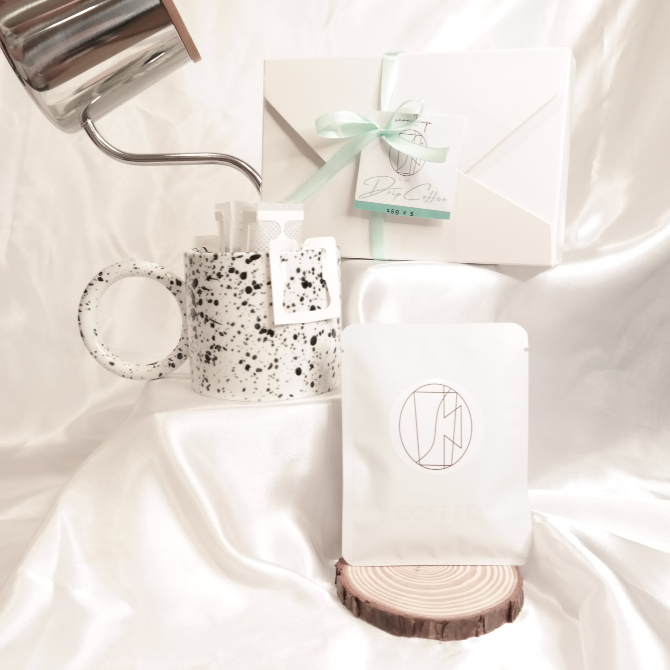 Address: Kota Damansara
Contact: 017 234 5233
Email: [email protected]
Instagram | Facebook | Website
READ MORE: Buy Local or Bye Local: How Malaysian food businesses are impacted by COVID-19
4. Degree Coffee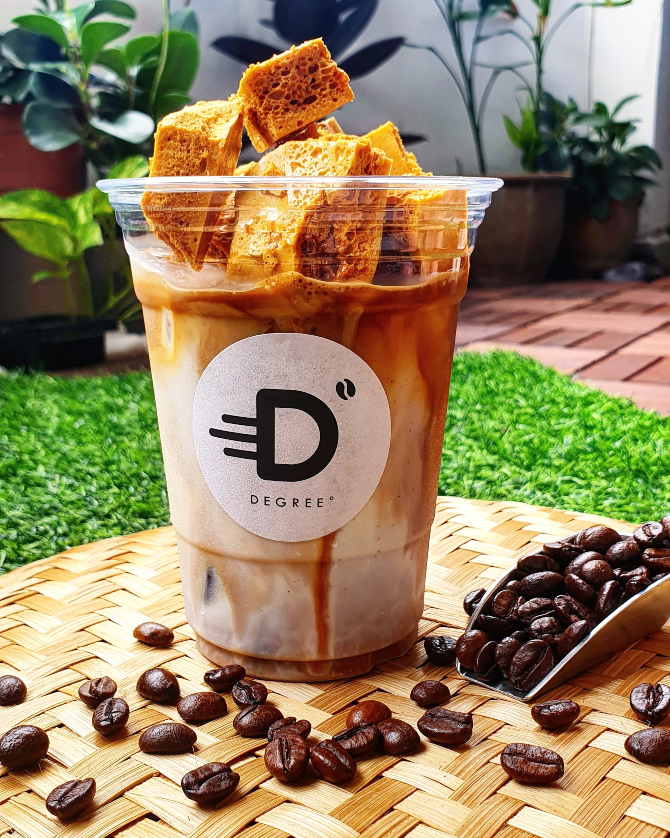 Do you enjoy Dalgona coffee? Then Degree Coffee may be the place for your next stay-at-home coffee delivery. Their Dalgona choices are endless, from Dalgona Milk Tea (RM8.90) to Dalgona Cocoa (RM10.90) and Dalgona Long Black(RM7.90) to Dalgona Latte (RM9.90). The item you should most definitely try is the D'croffle (priced at RM16.90). Made from a mix of Korean candy and honeycomb toffee, it's a signature of theirs. Beyond their range of Dalgona coffee, Degree Coffee also has two variations of cold brews: Cold Brew White (RM9.90) and Cold Brew Black (RM8.90). Whether you're a coffee enthusiast, a home brewer or a casual coffee drinker, Degree Coffee's house blends are suited for all.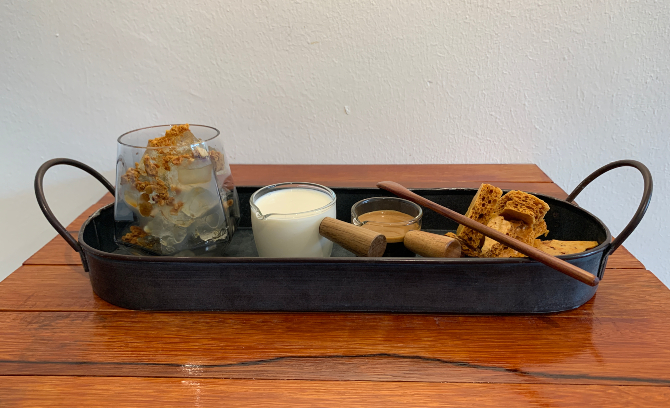 Address: Unit K3-7, Level 3, Block B, Mahsa Avenue, Jalan Elmu Off Jalan Universiti 59100 Kuala Lumpur
Opening hours: 12pm – 5pm (closed on Mondays)
Contact: 012 800 9147
Email: [email protected]
5. Third Mug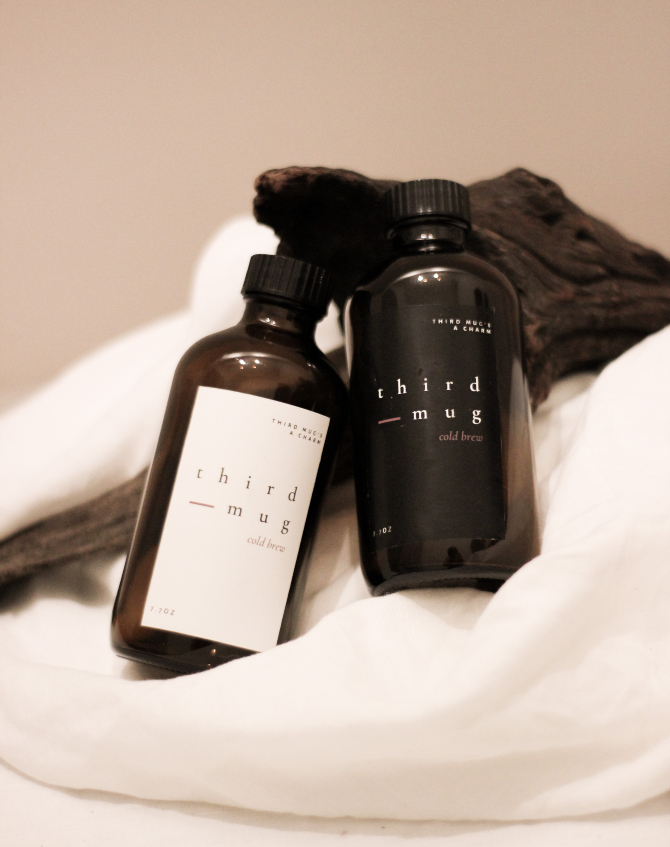 Cold brews are an MCO trend amongst lovers of all things caffeine. Do you agree? The penultimate selection on our list is Third Mug. The standouts from their beverage selections include the Matcha Latte and the Hojicha Latte. Priced at RM12, their Matcha Latte has their "ceremonial grade" Uji Matcha, which results in an incredibly creamy and nutty mix of matcha goodness. Their Hojicha Latte (priced at RM12), on the other hand, delivers a combination of smoky and nutty flavours. Fans of dalgona coffee and matcha will also be able to whip up their own special dalgona creations with Third Mug's matcha powder. What's also cool about Third Mug are their bottles. Their "blank canvas" approach is minimalistic and aesthetically pleasing. In fact, the café encourages customers to custom make their own bottles. "Sit and talk with the team and we'll bring your idea to life," says the team at Third Mug.
Address: Bandar Sunway
Opening hours: 9am – 5pm
Contact: 013 396 8001
Email: [email protected]
Instagram | Facebook | Website
READ MORE: #BUROSupportsLocal: Your alternative bread supply
6. The Optimist Coffee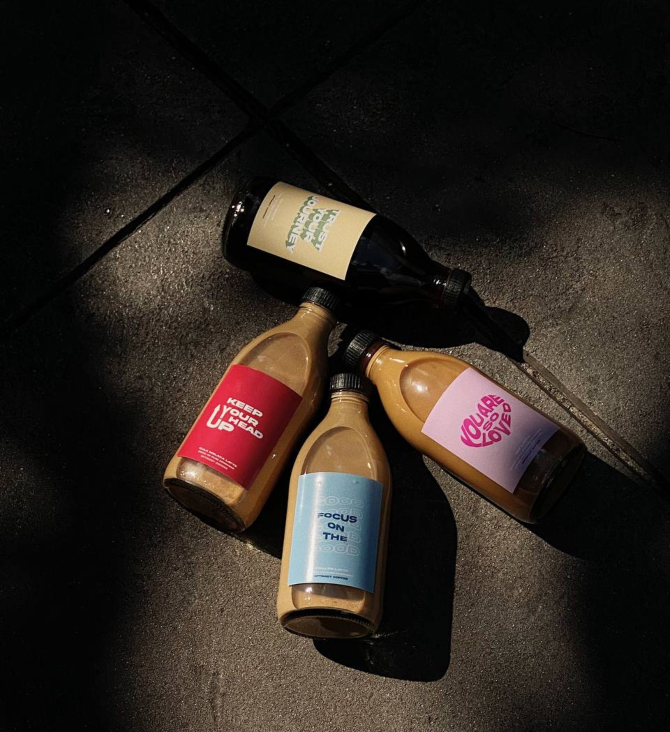 We can all do with a little bit of optimism right now. From the pandemic to extended periods spent indoors, a positive message can do wonders. That's the 'X-factor' that The Optimist Coffee has successfully included in their branding. On cups, you'll find everything from inspirational quotes to uplifting phrases that will keep you motivated and put a smile on your face. When it comes to their selection of drinks, we'd recommend the Cold Brew & Chilled latte. The café is also releasing a new bottled series for black cold brews and double-shot chilled lattes. What's interesting is that these cold brews will feature seasonal single origins beans while the chilled lattes contain espresso-based chilled coffee.
View this post on Instagram
Besides their selection of cold brews, The Optimist Coffee is also an ideal place to get your sugar-sweet pastry fix. You'll find a gorgeous range of delicious doughnuts. From the selection, their delectable Mandarin Orange Doughnuts are worth a try. Is there a better match than coffee and doughnuts to keep you going through the week? We don't think so!
Orders can be made via Grab and Beepit. You can also place your orders here.
Address: LRT Station Ampang Park, Ampang Park
Opening hours: 7am – 4pm
Address: LRT Station Kerinchi
Opening hours: 7am – 4pm
Address: Bukit Bintang, Lot10
Opening hours:
Monday – Thursday: 8am – 5pm
Friday – Sunday: 9am – 6pm
Email: [email protected]
Instagram | Facebook | Website
| | |
| --- | --- |
| SHARE THE STORY | |
| Explore More | |