When you think of a cuisine to pair with a vintage, Thai food rarely tops the list. To celebrate the launch of the new Cloudy Bay Sauvignon Blanc 2017, the brand's viticulturist Jim White was in town and decided to skip the usual seafood route and opted for Erawan's fusion Thai menu. After all, the notable culinary flavours in Thai cooking complements well with the tasting notes in the Cloudy Bay Sauvignon Blanc 2017—kaffir lime, exuberant notes of grapefruit, along with nectarine-like aromas followed by a crisp finish.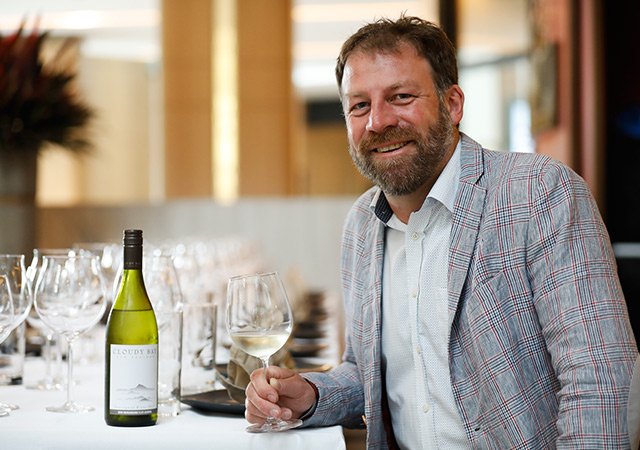 "Each year at the turn of the season, anticipation builds over this release. Cloudy Bay Sauvignon Blanc 2017 is an excellent vintage that reveals citrus aromas and crisp acidity, leading to a mouth-watering and persistent finish, which suggests a Sauvignon Blanc that will age well," said White.
The four-course lunch began with a delicate sampling of three starters: Prawn Donut, Pegaga Uni Salad, and Cheese & Spinach Spring Roll. Decidedly light on the palate, the spotlight here should be on the salad with its clever use of the traditional Malay herb. In one mouthful, the dish was refreshingly sharp with a tinge of bitterness followed by the ocean-like taste of the uni (and its soft, creamy texture). Take a sip of the Sauvignon Blanc 2017, and it's pure richness.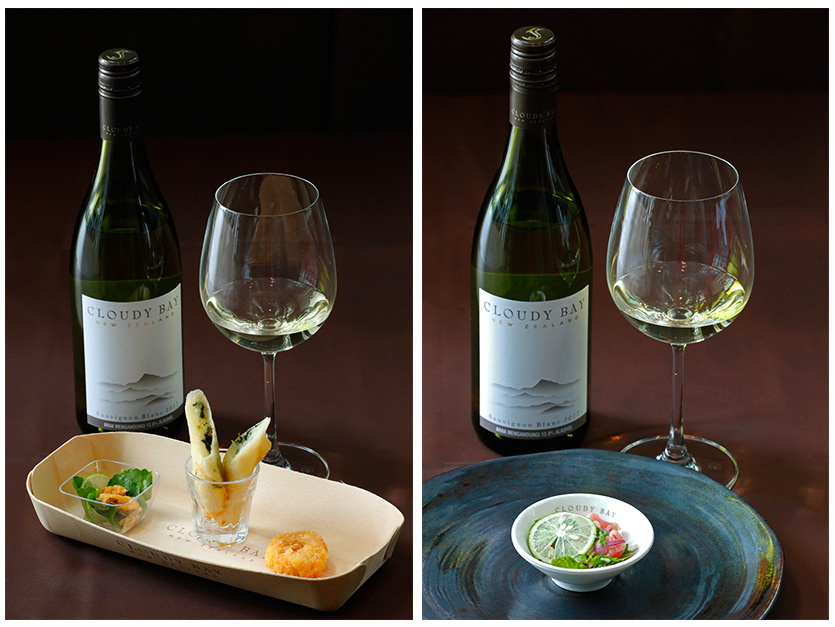 Next came the Maguro with Lemongrass Salad, another party of fresh flavours with an edge—mostly due to the herbs and some sneaky finely-chopped cili padi—and contrasted with velvety diced tuna. Yet this very light spiciness gels wonderfully with the new vintage, neither overshadowing the other but rather, creating a synergy of flavours.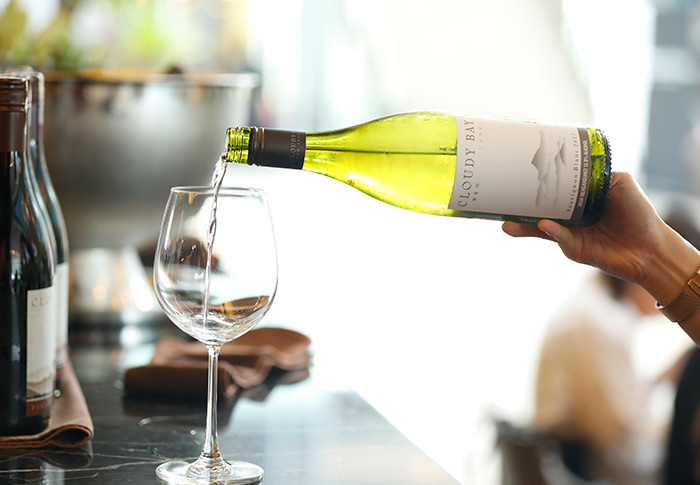 As for the mains, it was Asian style: several dishes and a serving of Thai Jasmine Rice. The participants: Massaman Chicken Curry, Duck with Tamarind sauce, Kailan with Garlic and Cockles Curry. With or without the wine, that duck was amazing. The tangy, sweet sauce that went with it was amazing. I'm personally not a fan of cockles so my vote goes to the chicken curry. And since all these dishes boast a stronger flavour, of course, you'd have to switch it up with a glass of Cloudy Bay Pinot Noir 2014. Featuring a seamless structure and a concentrated yet silky palate, it contains a harmonious acidity with notes of rose, violet, ripe berry fruit, dark cherry and plum.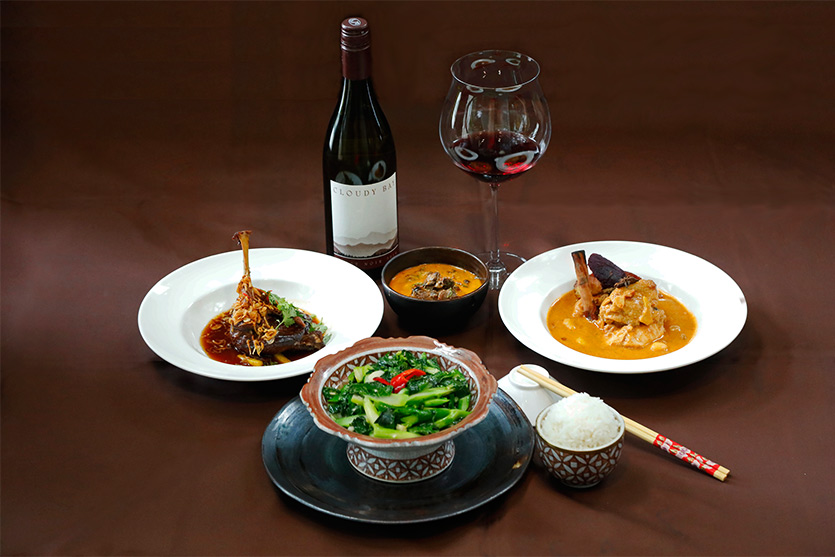 To finish off, a scoop of lemongrass ice cream. And maybe another sip or two of the Cloudy Bay Sauvignon Blanc 2017.
Related stories:
Celebrating Cloudy Bay's 30th Anniversary with Estate Director Ian Morden
#BuroDiningGuide: 7 places to try for your Asian fix
| | |
| --- | --- |
| SHARE THE STORY | |
| Explore More | |