I was recently fortunate enough to be invited to join a group of well-known food entrepreneurs, cooks and other gourmands on a trip to Chitty Village in Malacca, organised by Dewakan's head honcho Darren Teoh. Ever ready to expand my culinary horizons, I leapt at the opportunity and made the trip down to the Chitty Living Gallery, a single-storey house (and home) to a wonderful and friendly woman named Wenila. She married a Chitty man who loved preserving and advocating his culture up until his recent untimely passing. Carrying on his legacy, Wenila allows the curious to experience Chitty culture through food and her living gallery.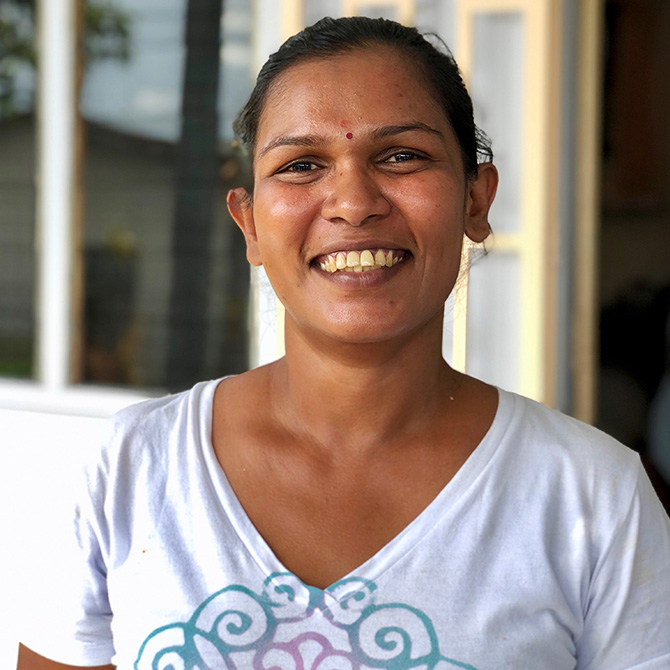 chitty-peranakan-melaka-experience-wenila
The order of the day was simple—to sample some authentic Chitty food, a cuisine that the group was told melded Indian, Chinese and Malay influences to unique results. However, little did I know that I was also in for an educational trip. Once I arrived, I spent some time observing fascinating artefacts used by the Chitty for cooking, weddings and other culturally significant moments before tucking into a simple lunch.
I'll be completely honest; when I first heard the words "Chitty Peranakan food", I didn't really know what to expect. With more than a dozen of us eager to see what was on the menu, we were happy to see a modest spread waiting for us on a large long table.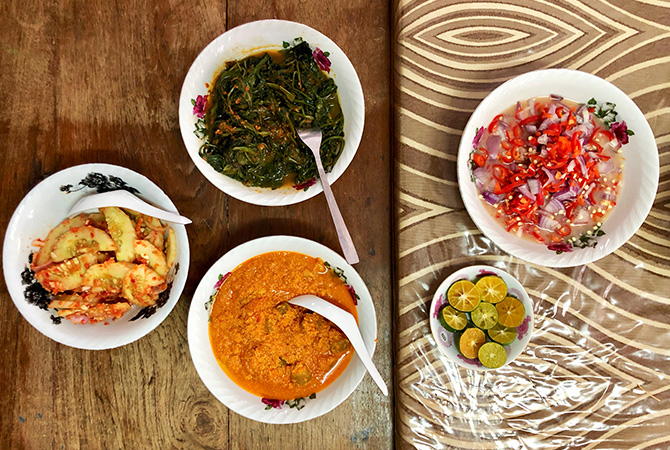 chitty-peranakan-melaka-experience
On it, a selection of curries—the likes of prawn curry with pineapple, fish egg roe and eggplant curry, as well as a fairly spicy fish curry—awaited us. To round out the meal with some greens, the always popular kangkung belacan was present, as was as chilli pickled cucumbers and cincalok, a salty savoury dish made using small shrimps. Additionally, we were also served deep fried anchovies to add umami and salt to the mix.
Standouts for me included mixing generous helpings of the fish egg roe and eggplant curry together with some pickled cucumbers and salted fish. The combination of flavours and textures that come from eating them all together created waves after waves of tastes that really pleased the palate.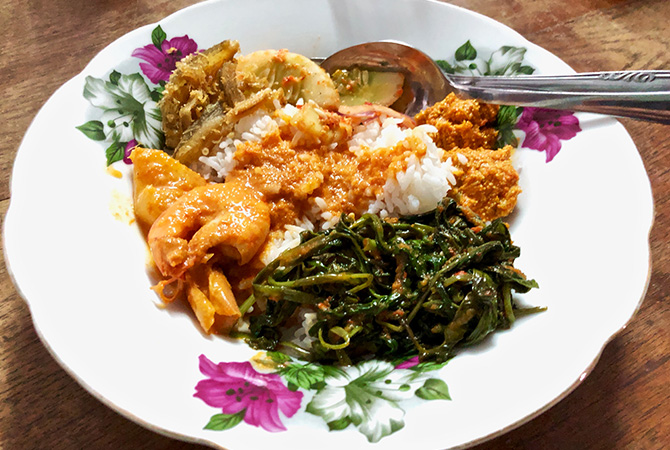 chitty-peranakan-melaka-experience
The dishes we sampled that day were the sort of food that Wenila and her family would eat on a daily basis. She told us that Chitty cuisine shares many similarities to Malay food, using coconut milk in their curries and with rice often being the staple. Indeed, while there are undoubtedly characteristics in the dishes we tried that resembled Malay food, a number of ingredients also spoke of Nyonya cuisine. It's this interesting mixture that really makes you wonder why you've never heard of Chitty Peranakan food before, even if you're a true blue Malaysian. Wenila joked that the Chinese do a better job at advertising their food, but there is a hint of truth in such a comment.
As much as we, as Malaysians, love eating, we don't always do a good job at preserving certain aspects of our rich food culture. Take Chitty cuisine for example. It was only thanks to staunch champions of our cuisine, like chef Darren Teoh, that I was able to experience a side of Malaysian food that I've never seen before.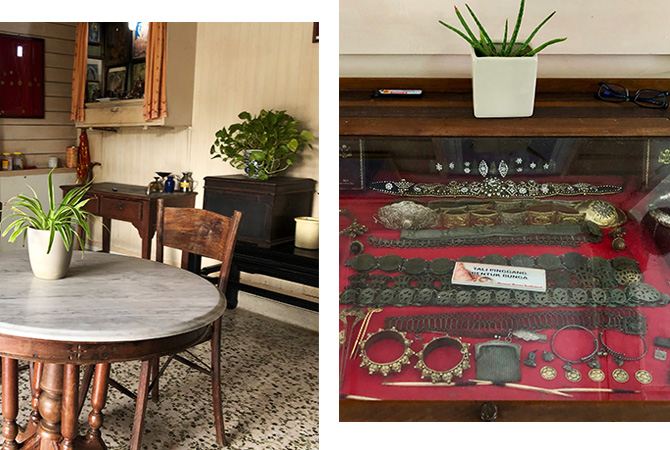 chitty-peranakan-melaka-experience
If you too would like to take a trip down to Malacca to see what Chitty cuisine and culture is all about, you can contact Wenila at [email protected] for personal guided tours to the village, to experience specialty dishes and cakes or even to witness hundreds of artefacts from a bygone era.
| | |
| --- | --- |
| SHARE THE STORY | |
| Explore More | |