What's better than a soft, buttery croissant? A croissant with molten salted egg yolk in it! The hype began in November 2015 at one particular bakery and since then, we've found two other places that serve this sinful treat, making it more easily obtainable (there was always either a long queue at that one store or it gets sold out fast) so take your pick on your next cheat day.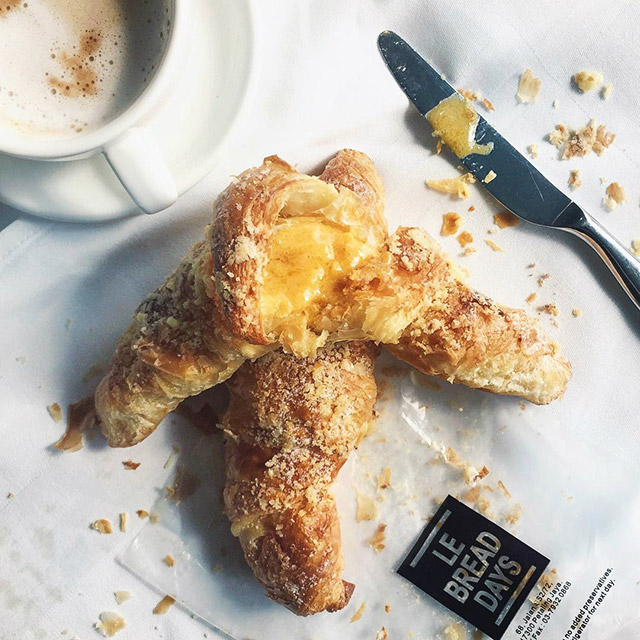 As the first bakery that sparked the salted egg yolk croissant craze, it's only expected that Le Bread Days would become the benchmark and theirs is just fluffy with layers of pastry with enough custard to go with every bite. The toppings also add a sweet touch to the slight savoury taste.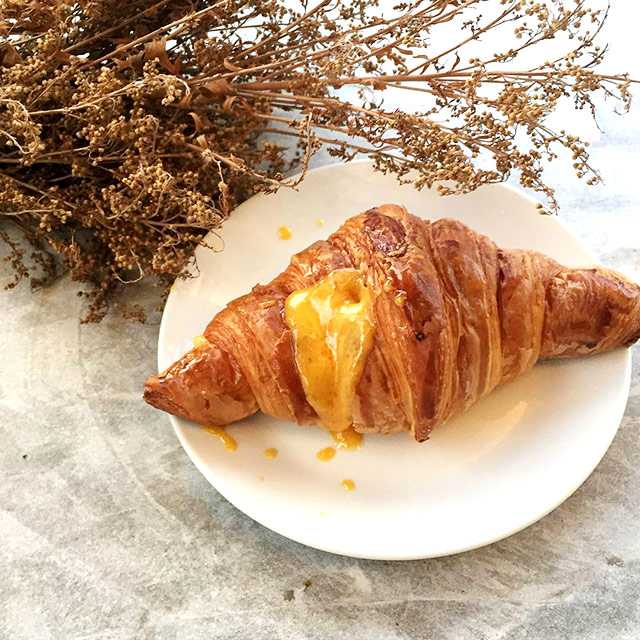 Bake Plan has thus far received the highest praise for their version of the molten salted egg yolk croissants; simply because they have a beautiful golden colour, are absolutely crispy and the custard within is smooth and ultra rich in that addictive pungent flavour.
The Bread Shop, Damansara Heights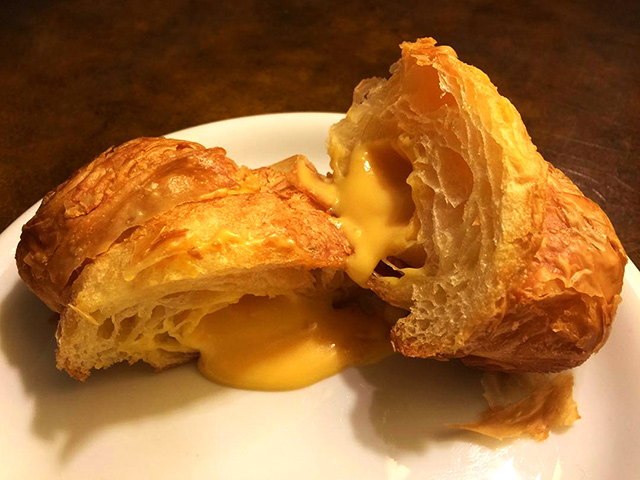 For starters, the salted egg yolk croissants at The Bread Shop take a different shape from the previous two. They're also lighter in taste—being more milky and creamy rather than a strong salted egg yolk flavour.
Related stories:
| | |
| --- | --- |
| SHARE THE STORY | |
| Explore More | |