Here's a quick roundup of some of the new (and some not-so-new but still so popular) food haunts that we discovered on a recent trip to Sydney
One of the best parts about travelling is the food; savouring the creations of the fresh local produce made by talented chefs. Every cook has his/her own style. The restaurant's decor is an added bonus (for ambiance and Instagram). Sydney has a thriving food scene with several new dedicated dining destinations around the city such as Tramsheds Harold Park and Streets of Barangaroo, as we're told thanks to Destination NSW. If you haven't much time to spare, we've got a list that can help narrow your choices down.
1. Butcher and the Farmer @ Tramsheds Harold Park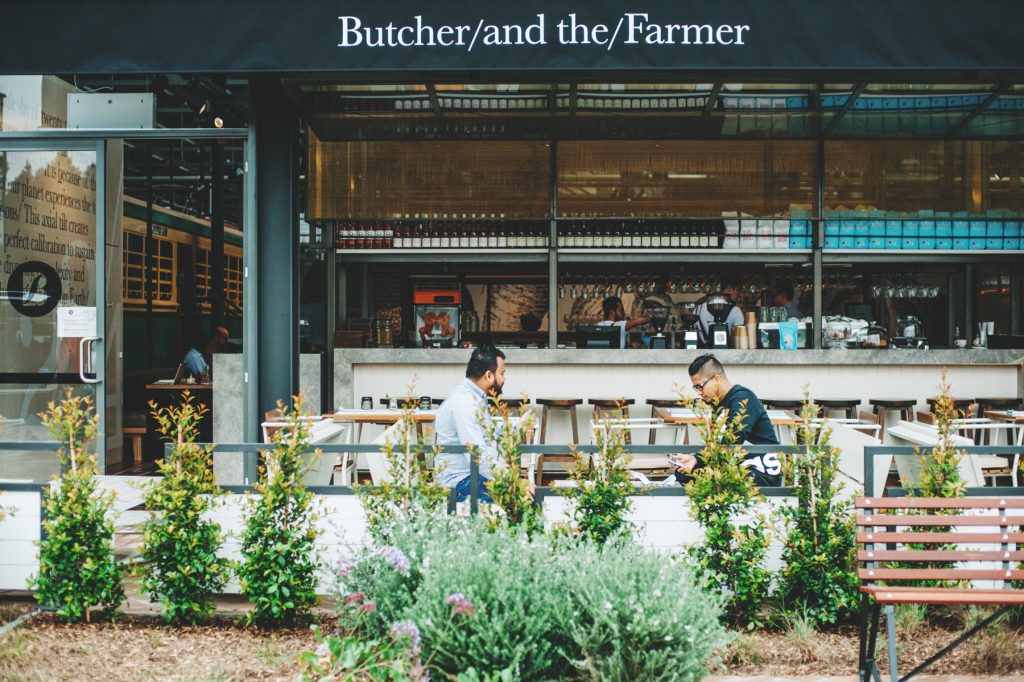 Love a good short rib? Head to Butcher and the Farmer. Like its name suggests, the restaurant practises a farm-to-table philosophy where all the ingredients and produce are sourced from farmers whom they have a direct relationship with; and whole animals featured in the menu are roasted over coals. The result is proven in the beef short ribs I ordered during my visit: roasted to perfection with meat so tender I could tear away with just a fork and a lovely caramelised outer layer with a tinge of sweetness. My choice of greens as a side dish: a plate of asparagus. Fresh and crunchy (though a tad oily for my taste).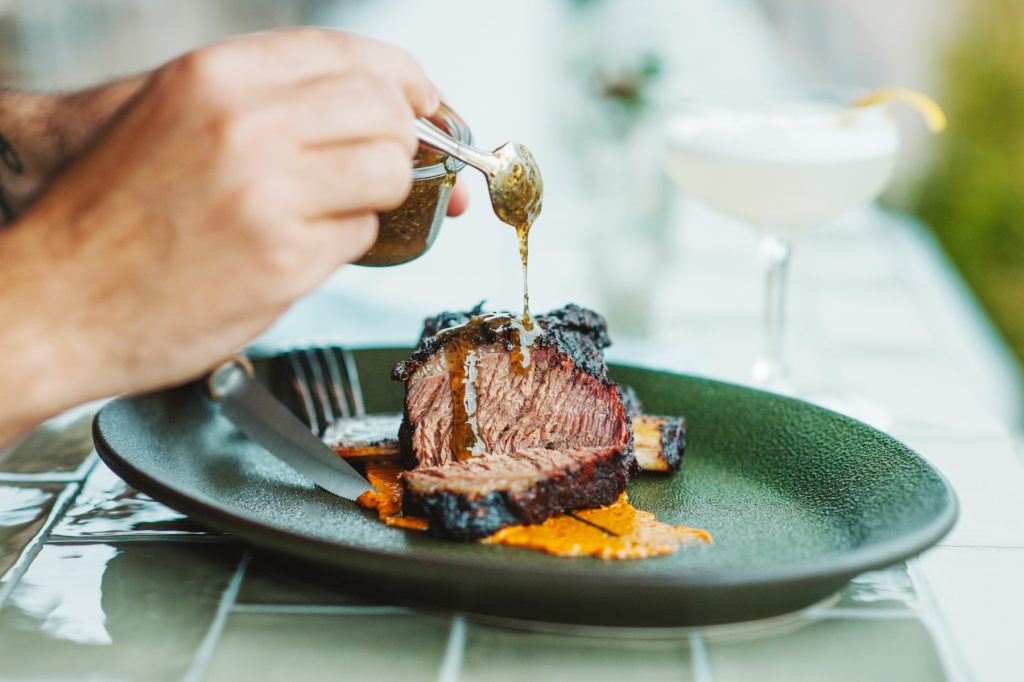 While you're there, feel free to shop for some food-venirs (food souvenirs) as Butcher and the Farmer is part restaurant and bar (with a private dining room featuring a fully restored heritage tram) and part butchery (with an additional variety of dry food, sauces and more for sale).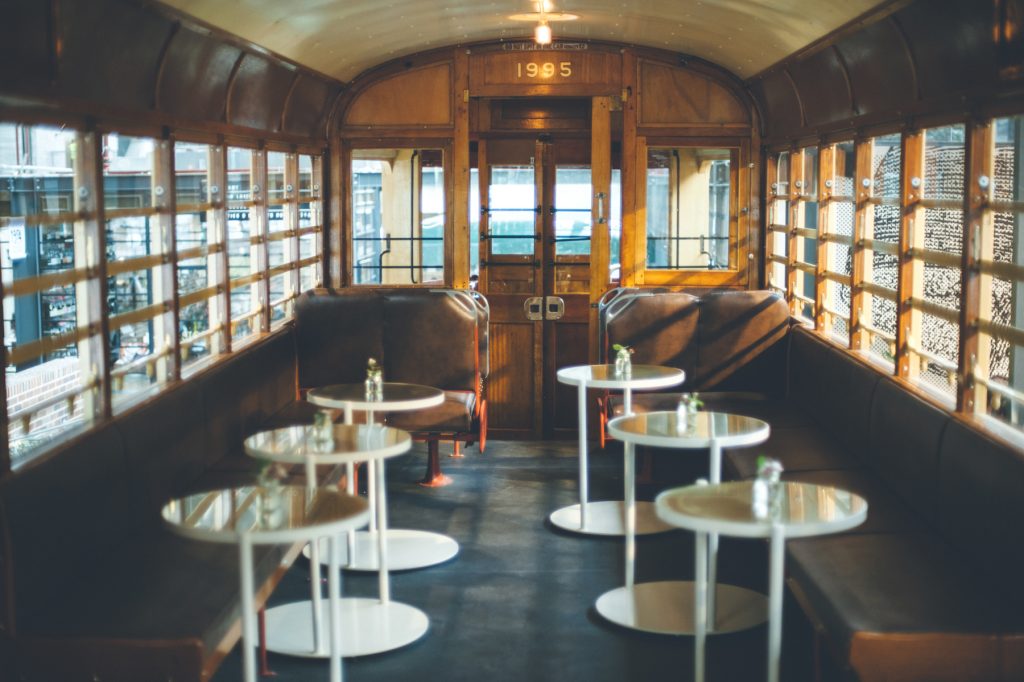 If you're up for a simpler meal, Tramsheds Harold Park is still worth a visit as it's filled with a variety of eateries from Bodega 1904 with its American-inspired food to Japanese restaurant Tokyo Bird to Flour Eggs Water for authentic Italian pasta. Once a place to store old trams, the massive warehouse space has since been transformed into a new dining destination that opened in late 2016.
2. Cirrus @ Wulugul Walk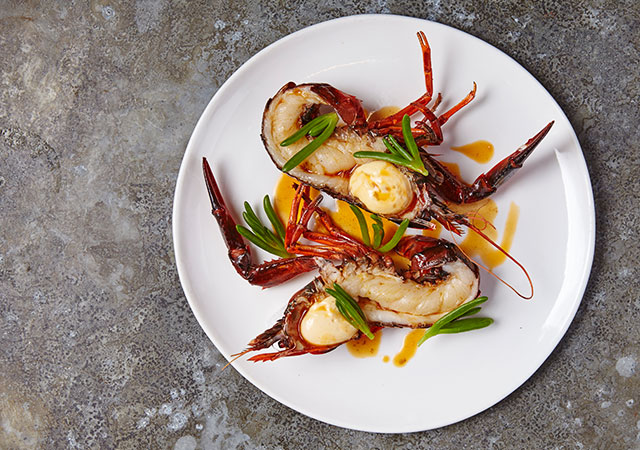 Situated along the waterfront of Sydney harbour, the new Wulugul Walk has a myriad of restaurants ready to serve your tastebuds. If you're after a star-quality meal, Cirrus is opened by Sydney's award-winning duo Brent Savage and Nick Hildebrandt—the same two behind Bentley, Monopole and Yellow. The menu here highlights sustainable seafood and a strong wine program.
3. Anason @ Wulugul Walk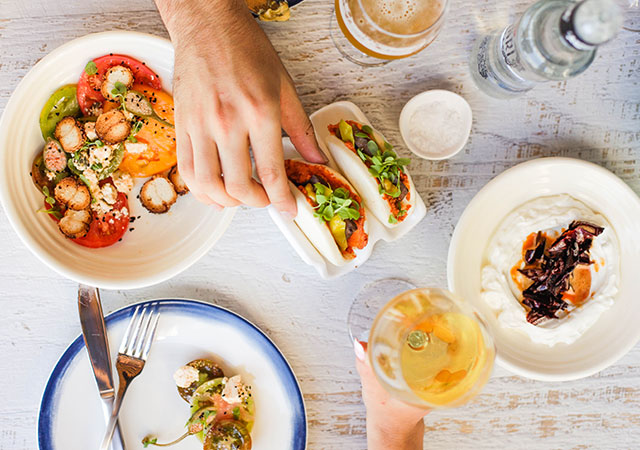 Three reasons why Anason a must-visit: It's opened by renowned chef and cookbook author Somer Sivrioglu; it won Best New Restaurant at the Restaurant and Catering Awards 2016; it serves the authentic taste of Turkish cuisine with a modern touch.
4. The Rabbit Hole Organic Tea Bar @ Streets of Barangaroo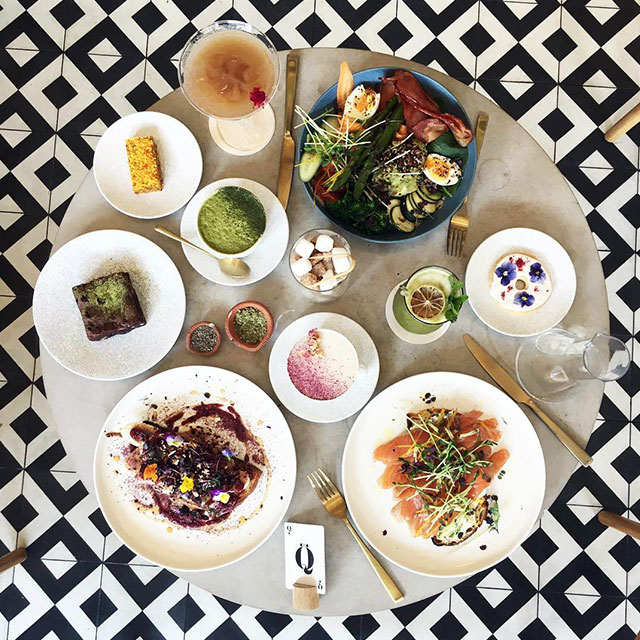 Coffee culture is undoubtedly strong in Australia but the tea cafes aren't bad either. The Rabbit Hole Organic Tea Bar has a tea-rific menu of tea lattes, plain hot teas, tea-infused hot chocolate, matcha whoopie pies, salads and more.
5. RivaReno Gelato @ Streets of Barangaroo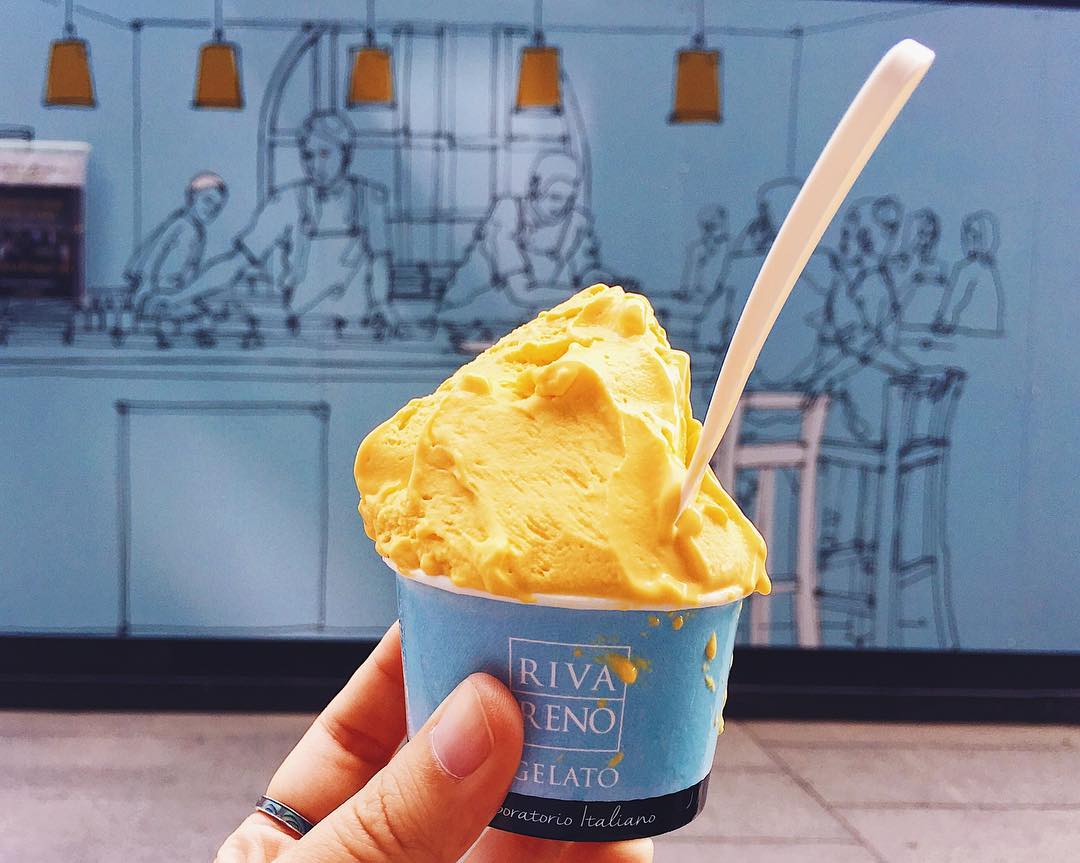 The Streets of Barangaroo (it's just behind Wulugul Walk) is another renewed area (formerly shipping wharves) along the western edge of Sydney Harbour that has been turned into a food destination. And while you're there, stop by RivaReno for a scoop (or two) of pure Italian gelato. It's recommended by Sydneysiders as an alternative to the more 'mainstream' Gelato Messina.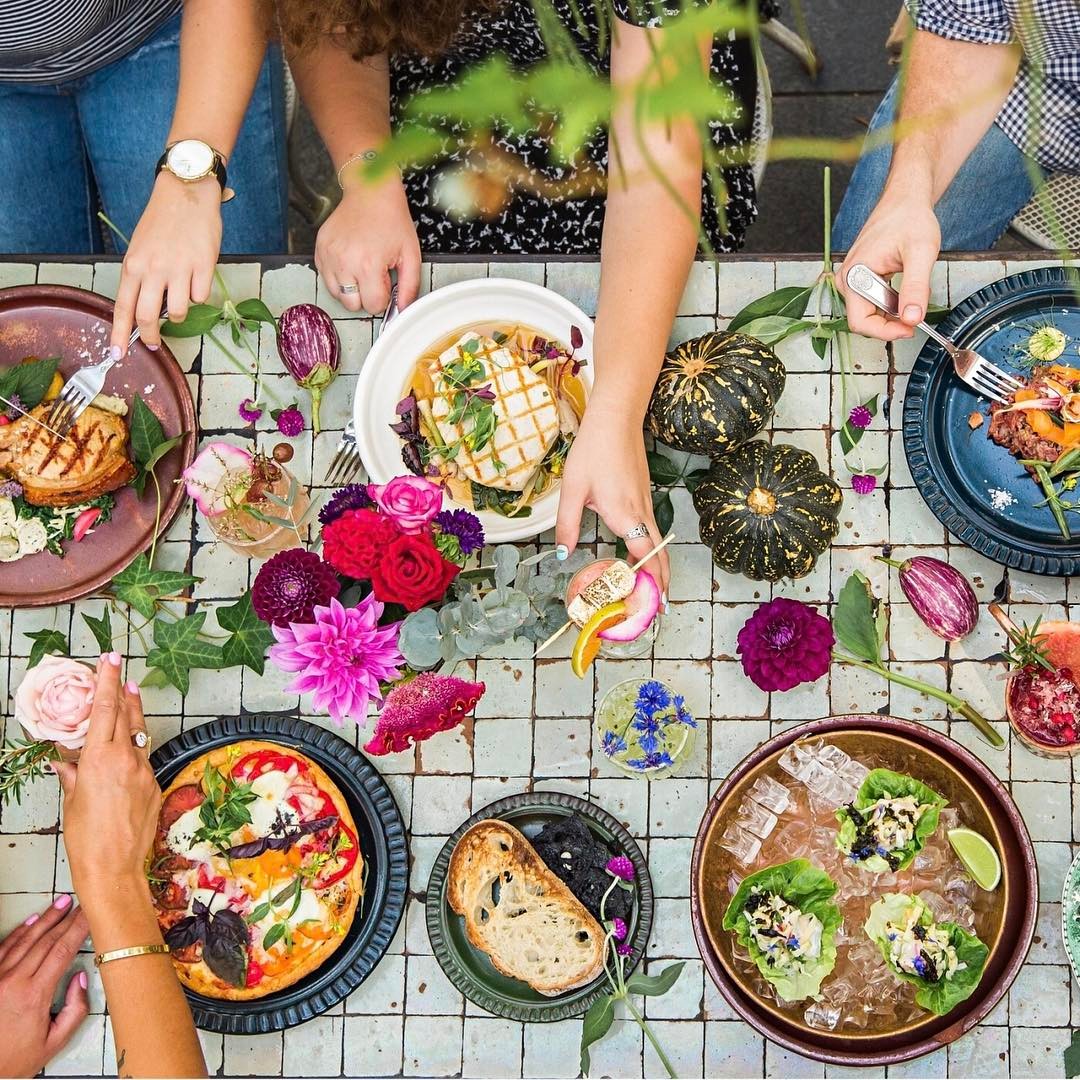 If you have time to spare, make a trip to The Grounds of Alexandria for brunch (and easily spend at least half a day there). It's a 15-minute drive from Darling Harbour but the place is absolutely beautiful with a coffee roastery, cafe, bakery and a sustainable garden of heirloom vegetables, fragrant herbs and flowers. You might even be tempted to bring home some of their retail range be it The Grounds signature granolas, freshly roasted coffee beans, house-made jams or enamelware.
7. Bennelong @ Sydney Opera House
Yes, you can dine inside the Sydney Opera House and the menu is impeccable—just like the experience. Read our full review here.
Related stories:
| | |
| --- | --- |
| SHARE THE STORY | |
| Explore More | |