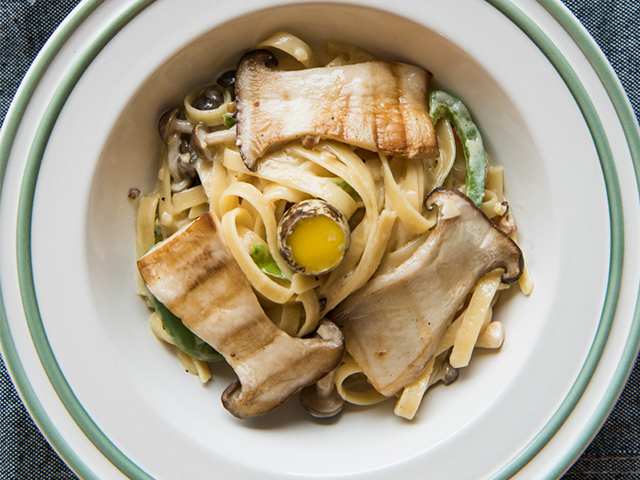 Nara—meaning 'happy' in Greek—embraces the joyous bounty of nature by providing wholesome fare focussed on fresh and organic ingredients. Breads are all baked in-house and dishes are made from scratch. Nara exemplifies how clean eating does not necessarily mean solely eating greens but a variety of epicurean meals can maintain their integrity if made with love.
To try: Wild Mushroom Truffle Carbonara, All-day Breakfast Waffles, and Chicken Mantao Sliders with homemade kimchi mayo
Address: 61, SS21/1A, Petaling Jaya
Opening Hours: 11.30am – 10.30pm (Mon, Weds – Fri), 10am – 10.30pm (Sat – Sun). Closed on Tuesdays.
2. Chai Bar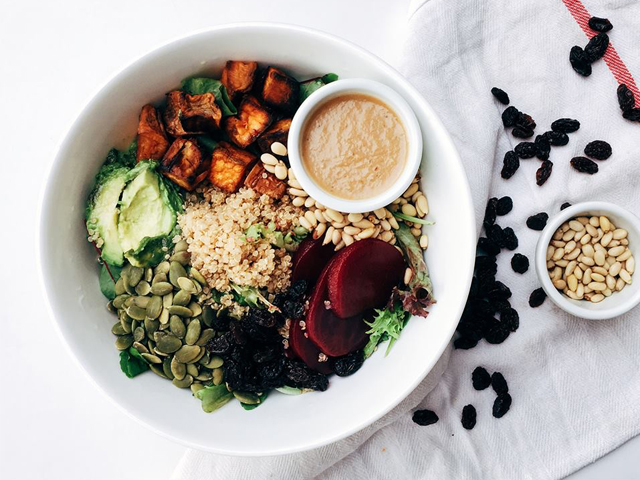 Boasting over 70 ingredients to choose from as building blocks for a made-to-order salad of your design, Chai Bar is in the game to redefine salads. To make sure that what you get is more than a bowl of leaves, they champion an Asian twist with their salads and offer up 15 different Western and Asian-inspired dressings as accompaniments.
To try: (From the Ala Carte Menu) The Steakhouse with hot, grilled beef, roasted baby tots and caramelised onions, and the Superfood Salad
Address: G31, Oasis Village, Oasis Square, No. 2, Jalan PJU 1A/7A, Oasis Damansara, Petaling Jaya
Opening Hours: 11am – 9pm (Mon-Sun)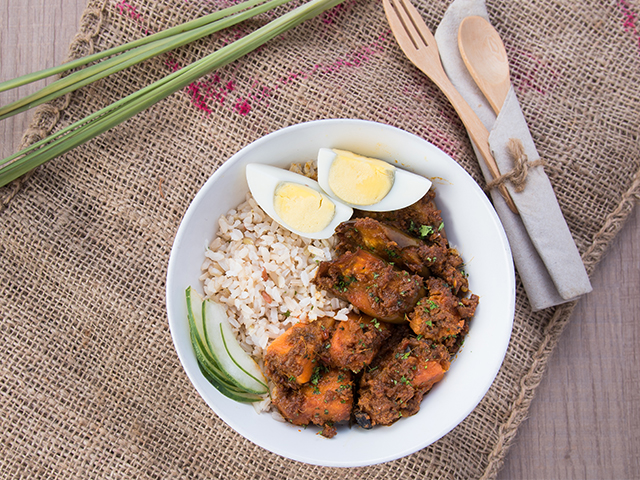 With "Making nutritious delicious" as its motto, Raisin' the Roof promises wholesome, healthy meals that are fun and flavourful—and it has definitely raised the bar in that aspect. The menu features a wide variety of all-natural, unprocessed plant-based foods. From whole grain sandwiches and wraps, to brunch plates and rice bowls, you'll be spoilt for choice here.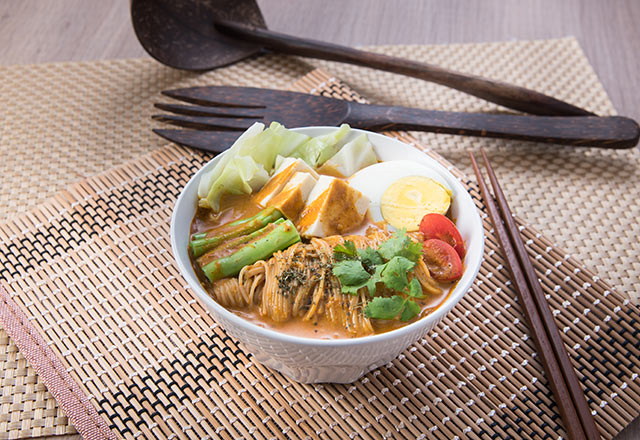 On the hunt for guilt-free curry laksa? Here you'll find a worthy vegan version, with brown rice vermicelli, pumpkin tofu, cabbage and green beans in a hearty bowl of homemade coconut-based curry.
To try: Brown Rice Sushi Bowl (rice topped with avocado, edamame, sautéed spinach, pomegranate seeds, toasted seaweed and sweet soy dressing) and Pistachio Falafel Wrap (wholemeal tortilla, baked pistachio and herb falafel, roasted beetroot, carrot, lettuce, hummus and mint yoghurt dressing).
Address: 61, Jalan Medan Setia 1, Bukit Damansara, Kuala Lumpur
Opening Hours: 7am – 8pm (Mon – Thurs), 8am – 6pm (Sat & Sun). Closed on Fridays.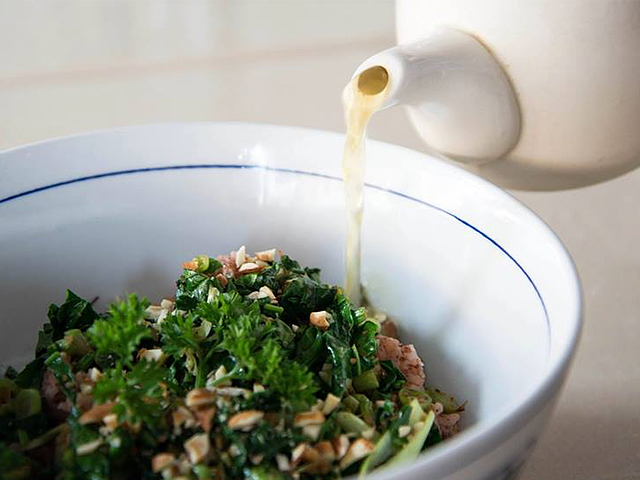 Ashley's believes that there is no compromise needed to have "food that is interesting, delicious and nutritious". In-house preparation for all elements—from meat patties to sauces and spreads—ensures zero MSG, colouring and preservatives are added; a.k.a. a no nonsense guarantee.
To try: Genmai Lui Cha (pictured above) with a choice of quinoa or Bario rice, Borneo Laksa in spicy laksa almond milk broth and miso sambal, and the Pescetarian Burger with a wild-caught prawn and white fish pattie
Address: 11, Ground Floor, Jalan Telawi 3, Bangsar, Kuala Lumpur
Opening Hours: 11am – 11pm (Mon – Thurs), 11am – 11.45pm (Fri), 9am – 11.45pm (Sat), 9am – 11pm (Sun)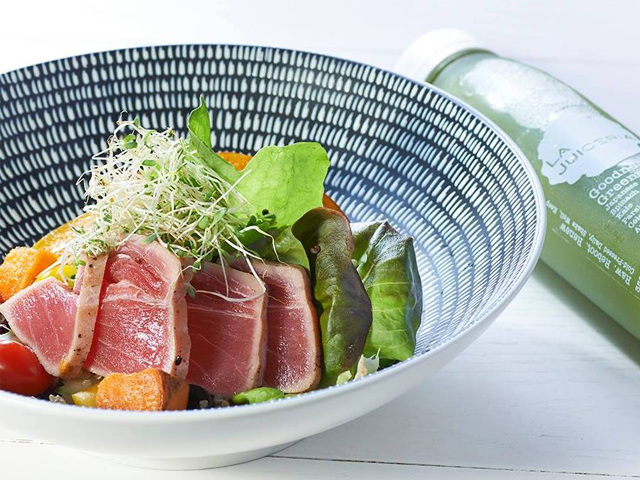 From the folks who have brought us La Juiceria, a more substantial sit-down offering has manifested in the form of Goodness Greens Cafés. In keeping with the healthy eating mantra, you will find every member of the clean eats club present here; from cold-pressed juices and bespoke salads to smoothie bowls and vegan raw cakes.
To try: Apart from the usual suspects, take a leap of faith and sample the surprisingly fulfilling Nasi Lemak Wrap and Hainanese Chicken Rice Wrap
Address: No 32, Jalan Datuk Sulaiman, Taman Tun Dr. Ismail, Kuala Lumpur
Opening Hours: 8am – 10pm (Daily)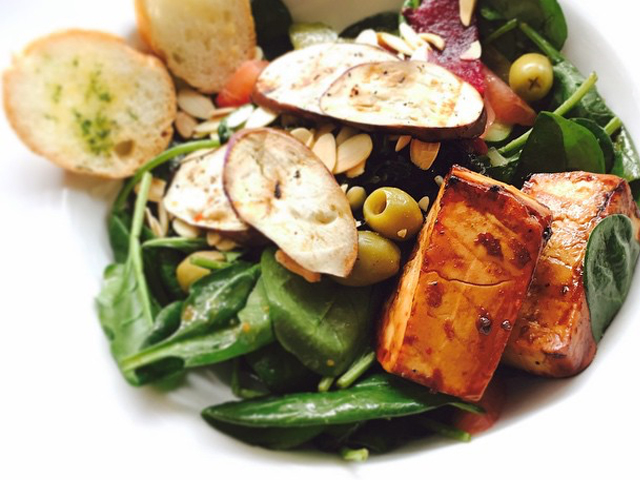 The luxury of choice must be one that sits well with customers; understandably so, especially with regards to things like salads that often consist of divisive ingredients like onions and olives. Simply Green Salad is yet another build-your-own salad bar that encourages healthy eating by allowing patrons to pick their favourites from a curated array of nutritious options.
To try: (From the Ala Carte Menu) The Bountiful Platter with pesto chicken and the Macho Beef Wrap
Address: Fraser Place, Lot 163, No. 10, Jalan Perak, Kuala Lumpur
Opening Hours: 7.30am – 8pm (Mon – Fri), 9am – 4pm (Sat). Closed on Sundays.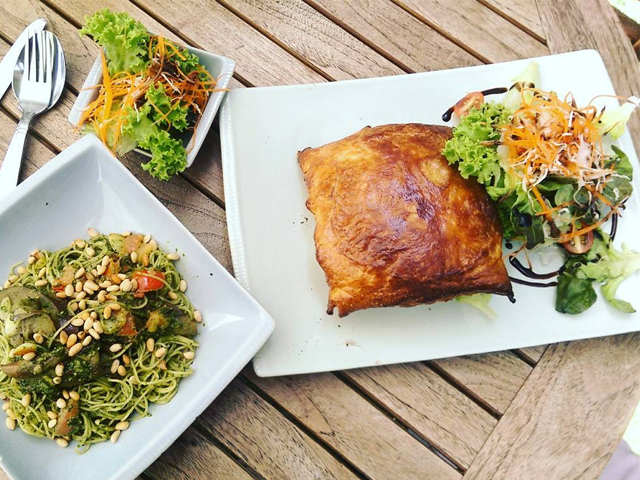 A self-dubbed multi-hyphenate, RGB (short for 'Rather Good Beans') and The Bean Hive defines themselves as "a truly boutique coffee micro-roastery, a vegetarian and vegan food initiative, a seminar and meeting space, and an oasis in the centre of town". From fresh in-house roasted coffee and meticulous house-crafted blends to fragrant sourdough that is the "talk of the town", we'd say this spot is surely more than "rather good".
To try: Freshly baked goods, Vegan Potato Rosti (topped with tempeh, bacon, wilted spinach and vegan creamy cashew sauce) and Nasi Lemak Kukus (using brown rice made traditional way, steamed with fresh coconut milk)
Address: 35 Jalan Damai, Kuala Lumpur
Opening Hours: 9am – 4pm (Mon), 8.30 – 5.30 (Tues – Fri), 9am – 6.30pm (Sat – Sun)
Related stories:
#BuroDiningGuide: New food haunts to check out around town
#BuroDiningGuide: 7 Food delivery services in KL that you need to try
#BuroDiningGuide: 7 restaurants that serve up a good ol' hearty dinner
| | |
| --- | --- |
| SHARE THE STORY | |
| Explore More | |