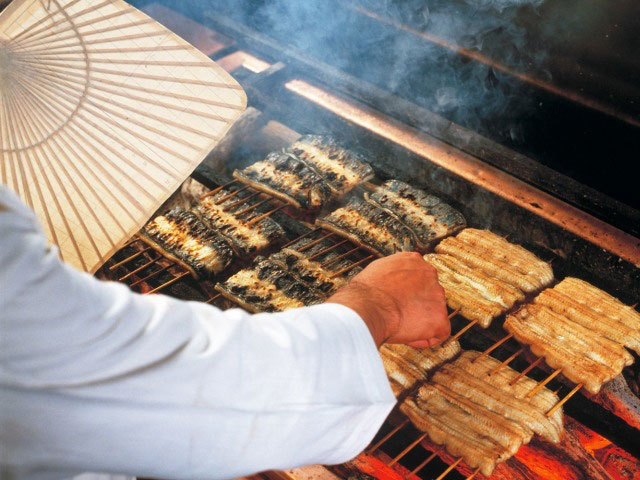 Under the seasoned blade of Chef Moroi Kunihiro, Hikari-Ya presents a menu that specializes in unagi—flown live from Mikawa Isshiki, the best eel farm in Japan—and special preparations of the moreish fish. A rare find at your standard Japanese joint, this spot serves up a mouthwatering bowl of Hitsumabushi—a Nagoya-style eel ricebowl that involves four specific eating steps. First, savour a quarter of the unagi and rice as is. Add a light sprinkle of sansho if you must. Next, scoop out another serving and mix in half of the provided accompaniments. Enjoy the intermingling flavours of leek, wasabi and nori with the unagi and rice. The third step is the repeat of the second; only, this time, pour the dashi broth over the rice and mix well. Finally, with the remaining portion, reprise one of the steps above; choose your favourite to repeat.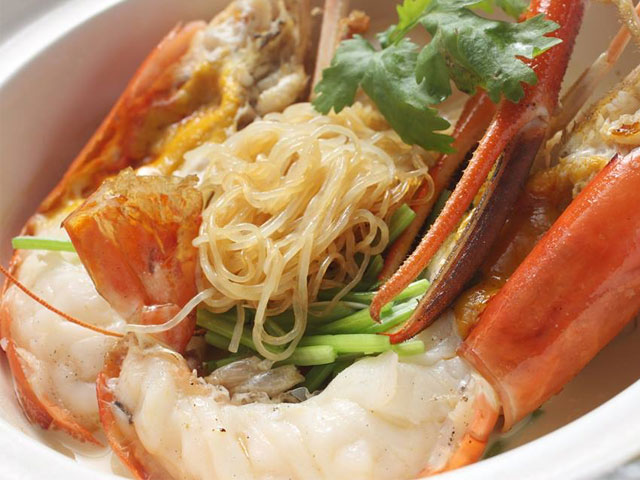 This next restaurant marries the oriental flavours of Hong Kong with the fiery spice of Szechuan fare. House specials come delivered piping hot in signature claypot vessels—a belly-warming affair guaranteed. The menu encompasses both classic and modern iterations of banquet-style restaurant stalwarts—with highlights like Szechuan bird's nest and crabmeat soup, steamed chicken with ginseng in claypot, and salted egg prawns with pumpkin. Satisfy your quest for authentic Chinese comfort food at Sino Scene; located on the sixth floor of the Swiss Garden Residences in the heart of Kuala Lumpur.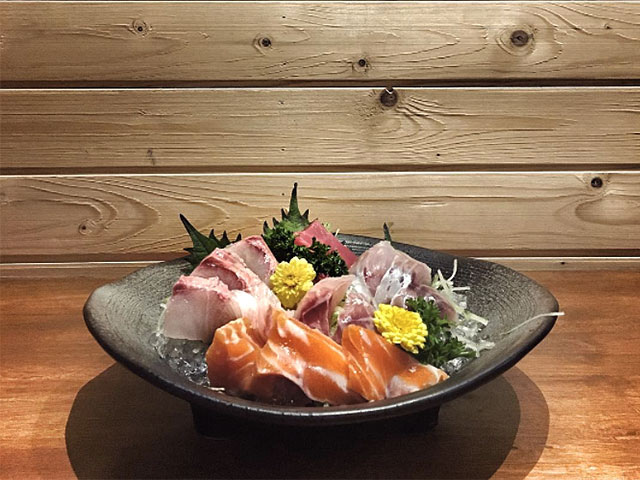 Dine in the comfort of a restaurant but get the ambience of a quaint Japanese market. At Jo's Market, diners get to browse and pick from the day's freshest offerings displayed on an ice counter. The selection will then be prepared and cooked in the style of choice. Wild-caught seafood flown in straight from Japan ensures that none of the products are put through the freezing process, hence maintaining the integrity and quality of the ingredients. It's not a market until it's got everything under one roof—indulge in various Japanese desserts after your meal or wash the whole thing down with one of their signature beverages.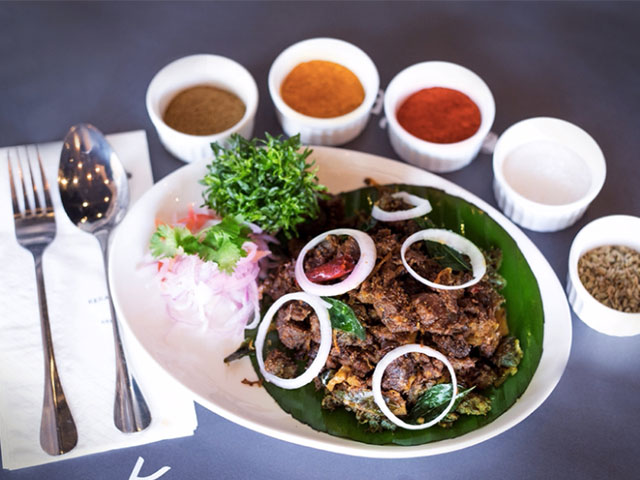 From a region set amongst coconut groves and spice plantations, stemmed a bustling spice trade and cultural exchange hub between Hindus, Muslims and Christians. Kerala cuisine is a byproduct of the vibrancy of its history and the richness of its resources. Derived from the word 'keram'—meaning coconut palms in Malayalam, the indigenous language of Kerala—the name 'Kayra' is a tribute to its heritage. Coconut is generously incorporated into the dishes at Kayra where recipes used are those passed down through generations. Drop by to sample the true flavours of Kerala.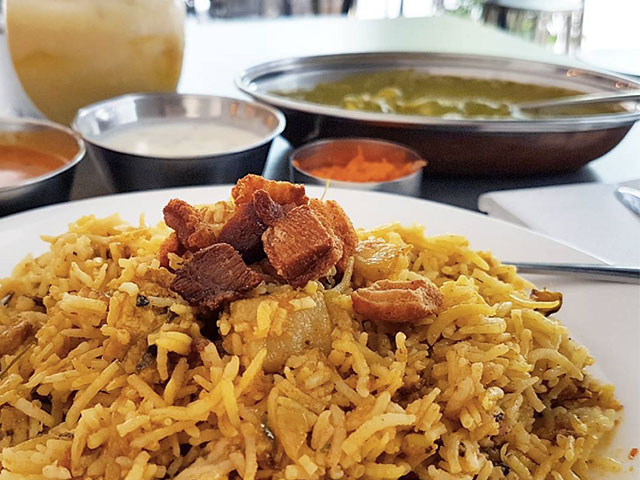 When a joint coins the term #babiryani, there is no way we can leave it off our list. Fluffy fragrant biryani rice studded with succulent morsels of roasted pork belly—or in this particular case, known by its Cantonese moniker, siew yoke—is the star of this hog-loving establishment. Pig out on a slab of their signature tandoori pork ribs and order the butter pork and pork masala to spoon over your rice. Too good to go to waste, mop up creamy sauces with pieces of bacon cheese naan. We reckon the festive season is as good a time as any to "Meat the Porkers."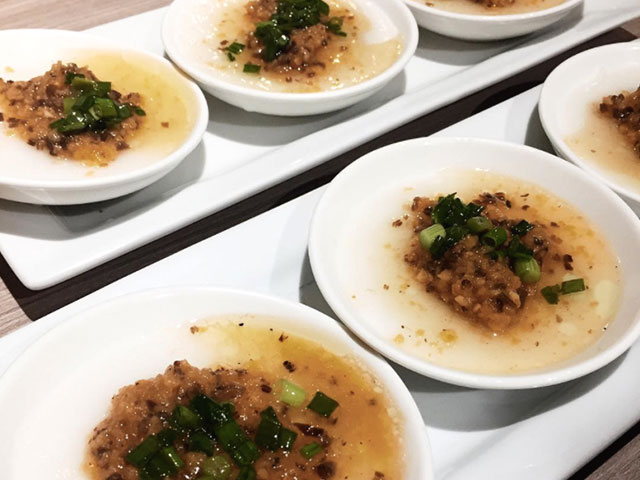 Another name with an obvious allusion to its fare, "Ngon" is the literal word for tasty in Vietnamese. The restaurant's sparse yet aesthetically pleasing interior echoes the fuss-free food served. Apart from the all-too-familiar dishes to Kuala Lumpur's Vietnamese dining scene—such as your phos, bahn mis and vermicelli bowls—Ngon's offering of steamed rice cakes (and their fried counterpart that's reminiscent of Chinese fried radish cake) seem to be a crowd favourite. Equally as enticing are the homemade cheese tarts, served fresh from the oven.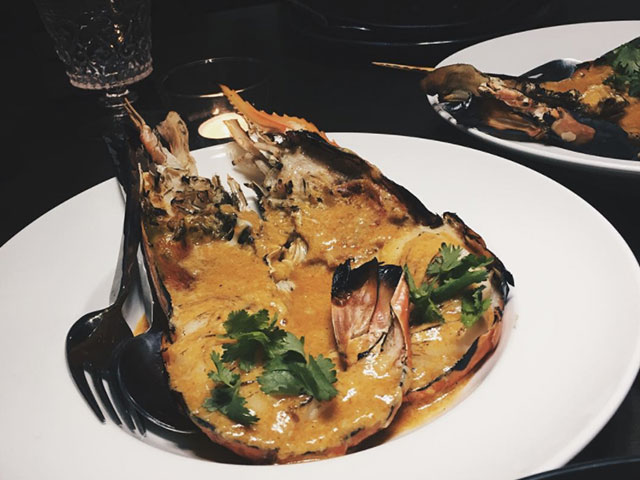 The award-winning repertoire of Chef Korn Yodsuk has returned to thrill the tastebuds of patrons at a newly opened flagship in Damansara City Mall. Every dish prepared at the fine Thai restaurant, Erawan pays homage to his home country and Chef Korn is meticulous in fine tuning each one. "We care deeply about the quality of our food, how it is presented, the spicyness and savouriness of each and every dish, how it smells, the dining atmosphere and ambience at the restaurant and so on. It is always about feeling. What is important is we serve honest food, in fact it's the only way I know how to cook. "
Related stories:
#BuroDiningGuide: 5 Restaurants to try for authentic or unique Malaysian cuisine
#BuroDiningGuide: Where to eat for Christmas this year
#BuroDiningGuide: 7 dessert spots to curb those sugar cravings
| | |
| --- | --- |
| SHARE THE STORY | |
| Explore More | |