This award-winning duo will completely transform your tresses—find out how ahead.
While some are genetically blessed (lucky you!), for most of us, healthy, luscious locks don't just happen. Rather it takes a meticulous combination of potions and lotions to get our tresses looking anywhere near presentable. 
That said, we've found a way to cut down the bulk in our routine, streamlining our hair aftercare into just two easy steps. Ahead, find out what we've discovered and how you can recreate the two-step routine for yourselves:
Step 1: Nourish the scalp with the Davines Elevating Scalp Recovery Treatment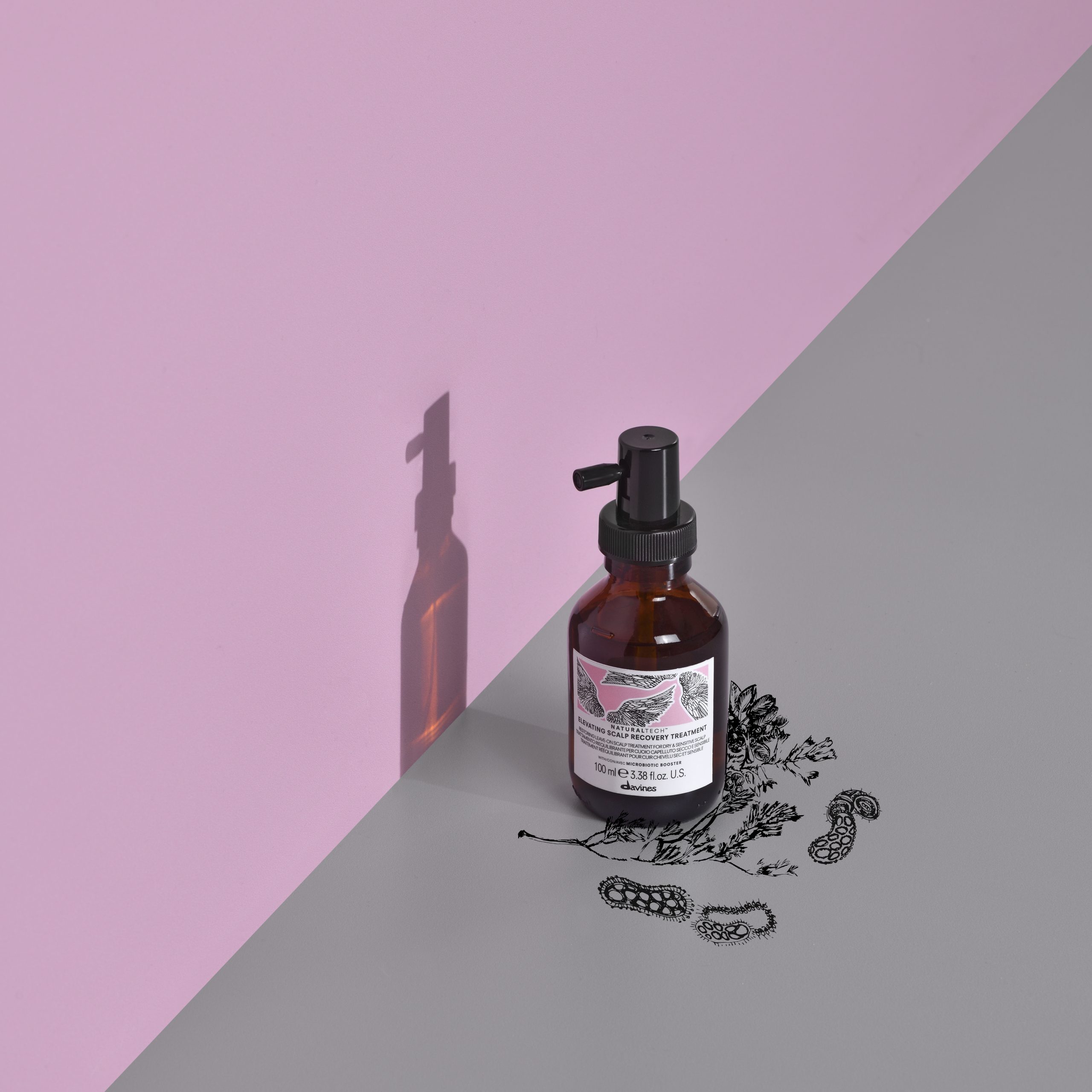 If you're struggling with hair breakage or even hair loss, you may be suffering from an irritated, unbalanced scalp. Healthy hair starts at the root, and if you aren't doing your due diligence to keep your scalp's skin happy, you're setting your strands up for failure. Fortunately, there's an easy way to address the root of your problems, and it comes in a convenient, multitasking formulation. 
The Davines Naturaltech Elevating Scalp Recovery Treatment is your one-stop shop for a more hydrated and more balanced scalp. The leave-in treatment harnesses the powers of the brand's microbiotic booster, Tasmanian pepper berry and Fumaria officinalis extract to soothe and hydrate the scalp, relieving irritation and thus creating the perfect base for hair growth. It has been tested on 20 subjects and was shown to improve scalp hydration by 23 per cent and the integrity of the scalp's skin barrier by 15 per cent after 28 days.
To use it, simply spritz it into washed, towel-dried hair in sections. Then, work it in with a luxurious massage until it has been completely absorbed and let it work its magic until your next hair wash day! 
SHOP: Davines Elevating Scalp Recovery Treatment, RM218
Step 2: Detangle, condition and protect your strands with the Davines Oi All-In-One Milk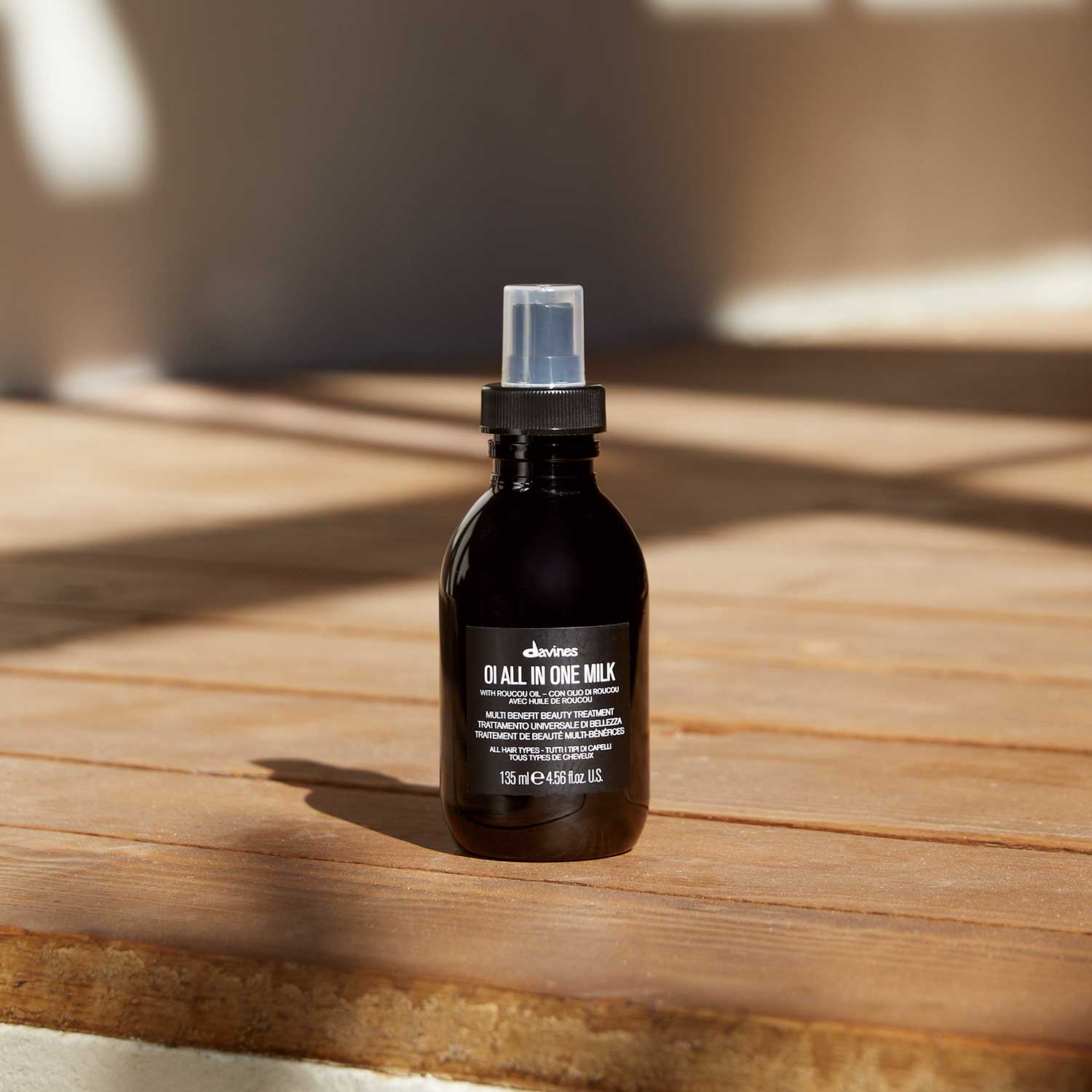 Once your scalp is taken care of, it's time to tackle the rest of your tresses. When it comes to keeping your hair healthy, there are three things that you cannot compromise on:
A gentle detangling aid to reduce breakage

A conditioning step to moisturise and defrizz the hair

A protective step to mitigate any heat damage from styling or environmental damage
Sounds like a lot of work, eh? Well, it doesn't have to be. The Davines Oi All-In-One Milk has you covered on all three fronts and more! Infused with a luxurious blend of antioxidant-rich roucou oil, it is meant to be sprayed evenly over washed and towel-dried hair. 
With just 10 to 15 sprays, you'll be able to detangle any pesky knots effortlessly, tame impending frizz, and protect your strands before styling with your blow dryer or hair tools. In addition to adding a beautiful lustre to your locks, it also adds the most incredible fragrance. Plus, if you need an extra boost of moisture once you're done styling, it can also be used as a finishing touch—dispense some of the milk onto your hands before distributing it through your mid-lengths and ends for added shine and softness.
SHOP: Oi All-In-One Milk, RM125
And there you have it. With just two steps, you could have the hair of your dreams—hair that doesn't just look healthier, but is healthier! 
The Davines Elevating Scalp Recovery Treatment and Oi All-In-One Milk won the awards for "Best for Hair Fall" and "Best Hair Reincarnator" respectively in our 2023 BURO Beauty Empties. Find the full winners list here.
For more hair care reads like this, click here.
| | |
| --- | --- |
| SHARE THE STORY | |
| Explore More | |