Malaysians love seafood—both seeing food and feasting on marine creatures. While Kuala Lumpur isn't known for it's vast ocean (obviously), KL-ites are not missing out on top-notch seafood. With an abundance of establishments throughout the city that are seafood-centric, there is no doubt that making a decision won't be easy. Hence, this round-up aims to make that decision way less difficult, and a lot tastier. These are five of the very best seafood restaurants that KL has to offer.
1. Yamaguchi Fish Market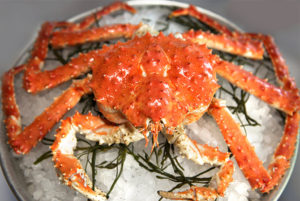 Yamaguchi Fish Market crab
If you can't get to Tsukiji Fish Market in Japan, this spot in Kuala Lumpur reimagines the iconic seafood marketplace for you. Come here for high quality and fresh ingredients, from seasonal fishes to uni to king crabs. You can also opt for your seafood to be prepared in local flavours, such as salted egg, steamed garlic and superior soup. This is a must-go culinary destination in the heart of the city.
Address: No.16, Jalan Kampung Pandan, Kelab Golf diRaja Selangor, 55000 Kuala Lumpur
Contact: 012 268 2816
For more information, visit this website.
READ MORE: But should you visit Japan in 2019 according to your zodiac animal?
2. Poseidon Caviar and Seafood Bar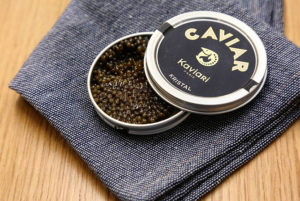 Poseidon Caviar and Seafood bar
Seafood lovers want their marine edibles divine and fresh. Poseidon Caviar and Seafood Bar ticks all the right boxes. You can expect a Nordic vibe to the restaurant with Danish brand, Normann Copenhagen's furniture placed across the space. What to look for, seafood-wise? Fresh crustaceans, shellfish and more cooked in contemporary methods. Don't miss out on their Beluga caviar—you've been notified!
Address: Level B1, Shoppes at Four Seasons Place
Contact: 017 252 6206
For more information, visit this website.
WATCH: A video guide all about caviar
3. Taka by Sushi Saito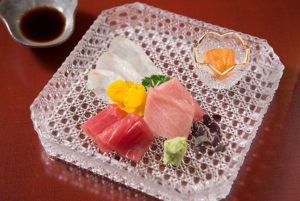 Take by Sushi Saito assorted sushi
Japanese cuisine is well-loved by most, if not all. If you enjoy seafood and Japanese cuisine, Taka by Sushi Saito is a spot that you should visit. Here, you can expect a Japanese fine dining experience with quality sushi prepared by Chef Saito and his team.
Fun fact: Takashi Saito is the youngest sushi chef to be awarded three Michelin Stars and this is his first venture outside Tokyo.
Address: Level 3A, The St. Regis Kuala Lumpur
Contact: 012 330 3600
For more information, visit this website.
READ MORE: Can you guess which Malaysian restaurant made it to Asia's 50 Best Restaurants?
4. Fatt Kee Roast Fish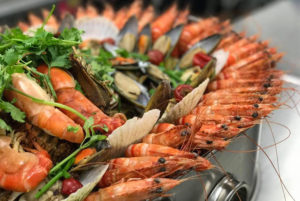 Fatt Kee Roast Fish prawn platter
Add this restaurant to your list right away, especially if spice and heat are elements you enjoy. While the seafood is fresh and delicious on its own, Fatt Kee specialises in tongue-numbing spicy dishes. Challenge yourself to fight the spiciness and conquer the war against heat.
Address: Off Jalan Pasar, 25, Lorong Yap Hin, Pudu
Contact: 03 2856 8624
For more information, visit this website.
READ MORE: You might not have been to some of these (relatively) new restaurants
5. Cielo KL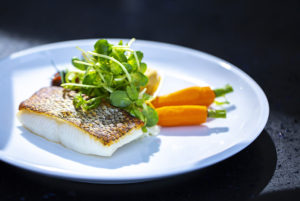 Cielo KL fish
Views, views, views across the board. Combine an amazing panaroma over the rooftops of KL with the freshest seafood and you are bound for a winning experience. The classic menu features mainly seafood and while you're there, take in the ambience of one of the best meals you'll ever have.
Address: 23-01, 1D, Vida Bukit Ceylon, Jalan Ceylon, 50200 Kuala Lumpur
Contact: 012 365 5059
For more information, visit this website.
READ MORE: Order these dishes at Atas Modern Malaysian Eatery
*Bonus* Burger & Lobster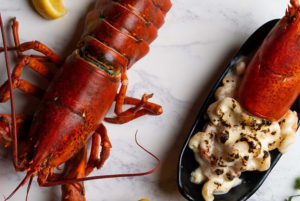 Burger and Lobster Genting
This popular chain from the UK opened in Genting to much fanfare and it's clear why. While burgers there are amazing, the lobsters take the cake. Choose between grilled or steamed, and the lobster will be served alongside their famous lemon and garlic butter to accentuate the sweetness of the flesh.
Address: SkyAvenue Level 1, Genting Highlands
Contact: 012 6105 9186
For more information, visit this website.
| | |
| --- | --- |
| SHARE THE STORY | |
| Explore More | |