Food + Drink
#BUROSupportsLocal: 10 Local online stores for the "coolest" drinks in the Klang Valley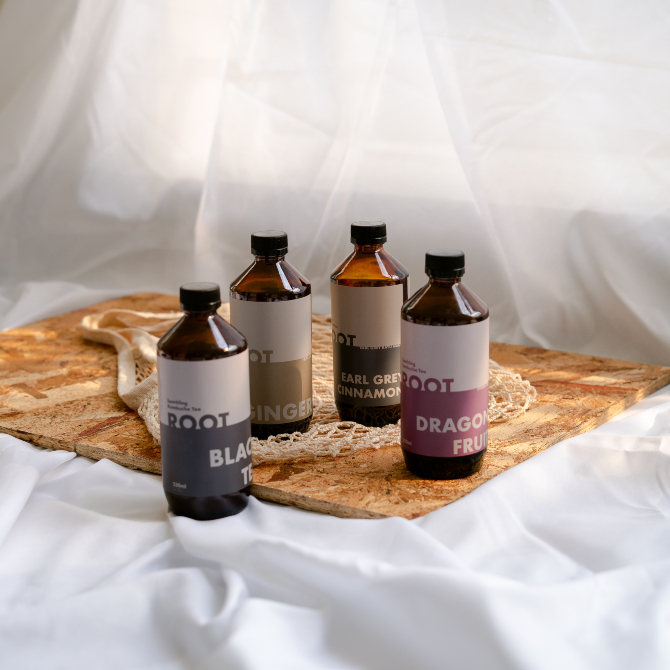 It's no hidden fact that Malaysians love a good drink. Now more than ever, as Malaysians are working from home, we (sometimes) indulge in a cheeky soda or sugary drink. Whether it helps us focus (hello, caffeine) or complements our meals, the problem is that it may not be as innocent as it seems. According to one statistic, carbonated drinks make up 21 percent of the total non-alcoholic beverage sales in Malaysia. This is said to be the cause of Malaysia's high obesity rates and hence, the introduction of a sugar tax back in 2019.
In this edition of #BUROSupportsLocal, we aim to highlight 10 Malaysian online businesses and home-based enterprises that offer a healthy range of drinks, providing an excellent alternative to our regular go-to options. From vegan-friendly selections to kombucha brands you should definitely check out, we've got the solutions to quench your thirst (while keeping it gut-friendly).
1. Slō Kombucha
Slō Kombucha takes a different approach with their kombucha drinks by lowering the sugar levels, fermenting them for longer, as well as giving them a milder acidity level. Their N°1 is a combination of floral and fruity with a list of ingredients that include soothing black tea, apple, calming notes of lavender, thyme and rosemary. Next is the N°2, which features the sweet taste of green tea, exotic passionfruit and citrusy lemongrass. We recommend the N°2 if you're in the mood for something with a bit of a zesty kick. The third is the N°3, which is perfect for fans of all things sweet and floral. Its dark red hue is a clear giveaway for the drink's inclusion of roselle and rose petals in the ingredients. Top it off with some blueberries and lavender, and you've got a deliciously vibrant floral concoction. Besides their range of kombucha, they also have two green tea-infused flavours: Fukamushi-cha, a Japanese deep-steamed green tea and the Houjicha, a roasted green tea.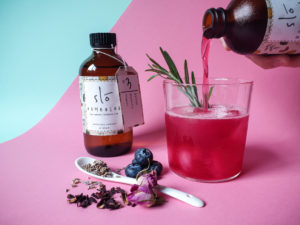 Prices for individual bottles of 240ml are RM12. Slō Kombucha's bundle of six (flavour of any choice) is RM65.
Address: Jalan Gasing
Opening Hours: 11am – 7pm
Contact: 011 3905 2650
Email: [email protected]
2. Matcha Addict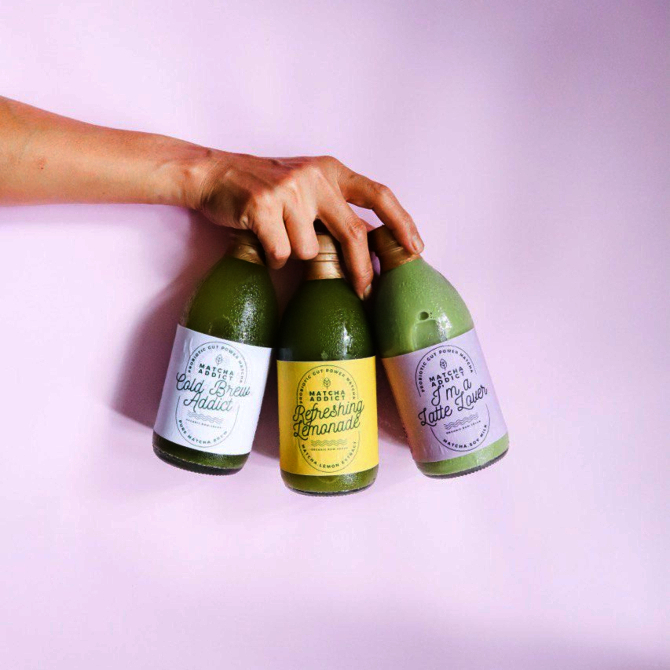 Matcha Addict takes pride in their delicious drinks that are both dairy- and guilt-free. One of their customer favourites is the Premium Grade Matcha Powder (RM99.90, per 100gm serving). It's 100 per cent authentic matcha, grounded from tea leaves hand-picked in Japan's Kyoto Prefecture—evident from the balanced umami flavour with a hint of natural sweetness. For a delicious treat, try their gluten-free Almond Tango Cookie (RM 24.90, per 250gm serving). In addition, the vegan Matcha Pistachio Spread (RM18.90 per 250gm serving) is a delicious accompaniment for breakfast that's packed with antioxidants. It's also free of sugar and preservatives. Last but not least, the delicious drinks trio set (RM35), which includes a calcium-fuelled soy milk-based Matcha Latte, a Matcha Refreshing Lemonade (its high lemon content is said to protect the liver while preventing anaemia) and the Matcha Cold Brew—all to keep you both energized and hydrated.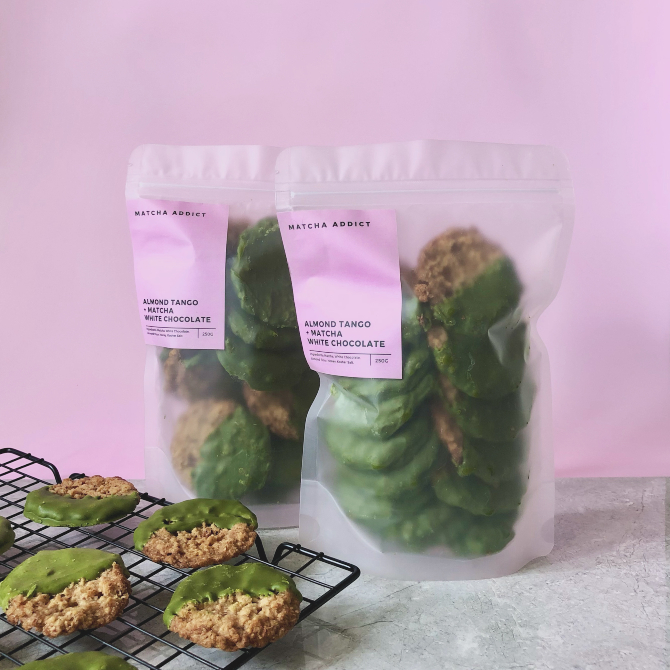 Matcha Addict's central kitchen is located in Cyberjaya. Orders are made online with next-day delivery for Klang Valley while postage is available throughout Malaysia (including Sabah and Sarawak).
Opening Hours: 10am – 5pm
Contact: 016 685 9015
Email: [email protected]
Facebook | Instagram | Website
3. Root (brew by root)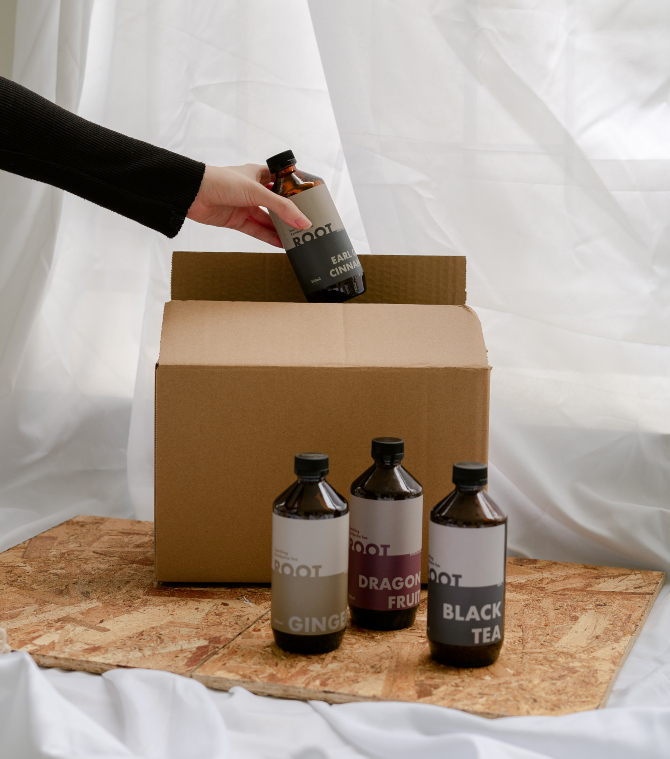 Kombucha is known to be a potential source of probiotics that is also rich in antioxidants. This popular drink is said to help with various health aspects including digestion, inflammation and even weight loss. If you're looking to give your tummy a break while boosting your immune system, they've got you covered. Root's sparkling kombucha provides the perfect alternative to a sugary soda or beer. It's refreshing with low sugar and no added preservatives, artificial colouring and flavouring. There are three different flavours: Black Tea, Ginger, Dragon Fruit (Root's current best seller) and Earl Grey Cinnamon. If you can't decide, try the Earl Grey Cinnamon. This flavour combines the classic black tea with earl grey and cinnamon for a vibrant floral and fruity aftertaste. The Dragon Fruit, on the other hand, pairs the authentic taste of the real fruit with the perfect balance of sweet, sour and fizzy notes.
View this post on Instagram
Orders will be received within three to five days after it is placed. 
Opening Hours: Thursdays to Saturdays; 9am – 5pm
Contact: 011 5110 8026
Email: [email protected]
Facebook | Instagram | Website
4. Como Kombucha
View this post on Instagram
Como Kombucha aims to create a memorable experience while engaging each of the five senses when customers drink their creations. Como Kombucha's home-brewed drinks are made with fresh whole fruits, berries, roots and spices. The online business does a weekly rotation of different flavours incorporating local and seasonal fruits, including rambutan, mangosteen and even mata kucing. The drinks are fermented for a minimum of 10 days to produce a booch that is, to quote the Como Kombucha team, "strong in flavour and fizzes with life". A quick peek into the bottle reveals its raw and unfiltered contents of healthy probiotics and sprightly pulp. There's a wide range of combinations, from a light and refreshing lemon and ginger to a sweet and floral mix of bunga kantan and pomegranate kombucha. If you're a daily booch drinker, you'll enjoy the fact that Como Kombucha sells both in small batches and by the litre. For a more sustainable consumer cycle with less waste, you can return your used bottles for a rebate on your next order.
519.376,22.342 517.703,23.368 5
| | |
| --- | --- |
| SHARE THE STORY | |
| Explore More | |