There's a reason why Belvedere is revered as the go-to luxury vodka brand. Crafted from a mere two ingredients—Dankowskie rye and artesian water—with no additives and enhancements, its pure approach towards the artistry of vodka-making is unlike many. It follows a recipe in accordance with the Polish geographical appellation, which protects a vodka-making tradition that is 600 years old. With that same approach comes the Belvedere Spritz Collection, a new range of all-natural, low-sugar fruity cocktails.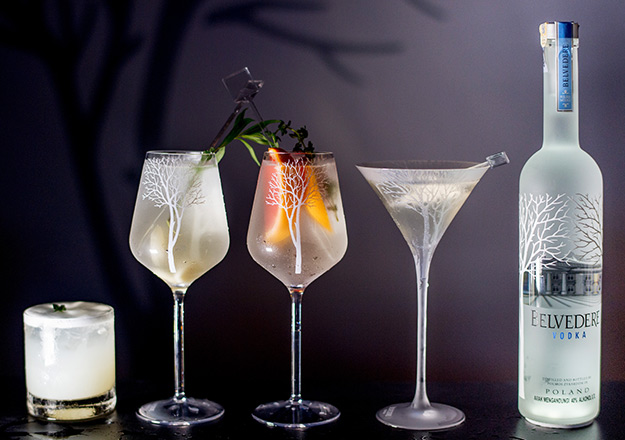 And who better to introduce the collection than Asia Pacific Brand Ambassador for Belvedere Vodka since 2015, Marek Vojcarcik. A seasoned bartender with a background as colourful as the tasting notes of the cocktails he makes, Vojcarcik holds nearly ten years of experience in his field and with it, a wealth of knowledge within the beverage community. Thus his current post as bar and salon manager at two Michelin-starred Duddell's in Hong Kong; and previous honour as a judge for "50 World's & Asia's Best Bars" in 2014. We had a quick chat with Vojcarcik on his thoughts, lessons and of course, the Belvedere Spritz Collection.
Hi Marek! Tell us how did you go from ice skating professionally to bartending as a profession?
I quit ice skating during my teenage years to finish college then bartending came along. I did it to pay my bills initially but found it so interesting that I continued and here I am today.
What's the most important lesson you've learnt since you began your journey in the hospitality industry?
At the beginning, it was to be humble, work your way through, and never give up. It still applies but obviously now that I'm older, I train people as well and it's important to treat everyone with respect. What I can share with aspiring bartenders is to expect nothing less.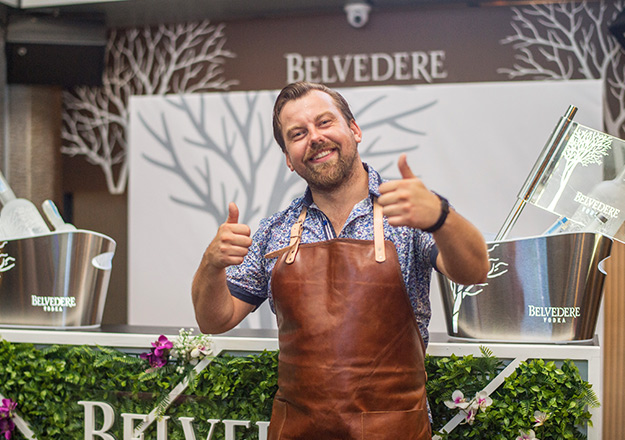 Where do you usually find inspiration when creating cocktail recipes?
Everywhere. Around me, in grocery stores, through the pages of old books and at local markets. But more often than not, I find it at bars and from my peers in the industry. It's hard to say sometimes because the way I make a cocktail is always different depending on the occasion.
What are some of your favourite ingredients to work with?
I'm a big fan of citrusy flavours. Recently, it's yuzu, bergamot and grapefruit.
In your opinion, what makes Belvedere the go-to choice for premium vodkas?
We are the world's first premium vodka brand which features an amazingly-balanced profile with bold, spicy and sweet notes—all of which is perfect both on the rocks and in cocktails. Belvedere has also set the standards for most of the international blind tastings in our category.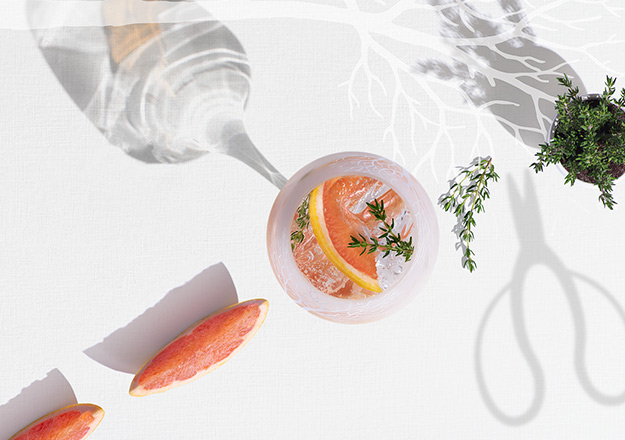 Tell us a bit more about the Belvedere Spritz Collection.
The collection was created last year as a global movement to promote responsible drinking. We felt that there was a lack of drink options in bars that are low in both alcohol and sugar so this was a great opportunity to educate bartenders and the public. It's great for those who enjoy drinking socially but need or want lower ABV (alcohol by volume) and/or sugar options for a more balanced lifestyle.
Please share three recipes from The Belvedere Spritz Collection.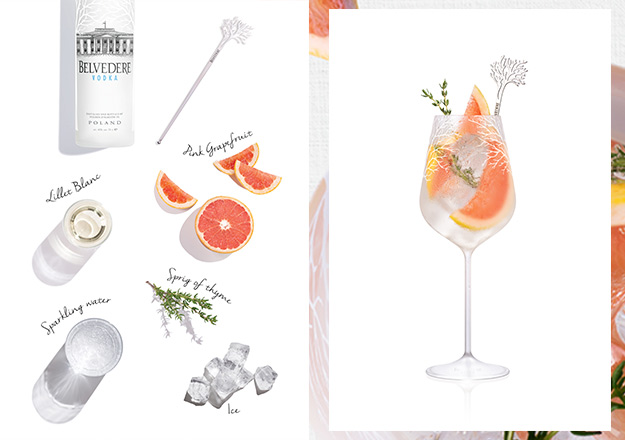 BELVEDERE PINK GRAPEFRUIT SPRITZ
1oz / 30 ml Belvedere Pink Grapefruit
1oz / 30 ml Lillet Rose
Pink Grapefruit & Rosemary
Combine all ingredients in Belvedere Spritz Glass over ice. Garnish with wedges of pink grapefruit and sprigs of fresh rosemary. Top with equal parts of sparkling water and tonic.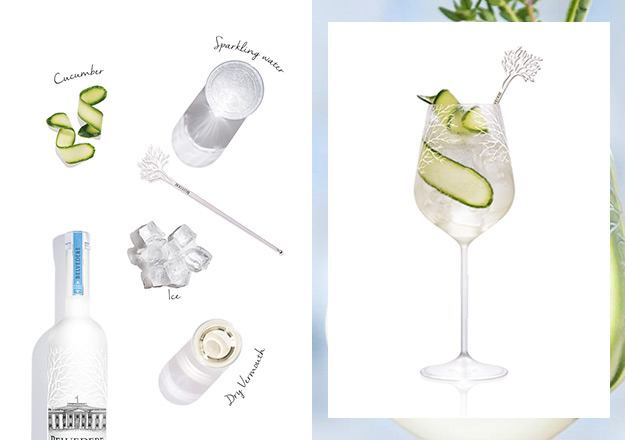 BELVEDERE CUCUMBER SPRITZ
1oz / 30 ml Belvedere
1oz /30 ml dry vermouth
2 cucumber ribbons
Combine all ingredients in a Belvedere Spritz glass filled with ice, topped with equal parts of sparkling water and tonic water.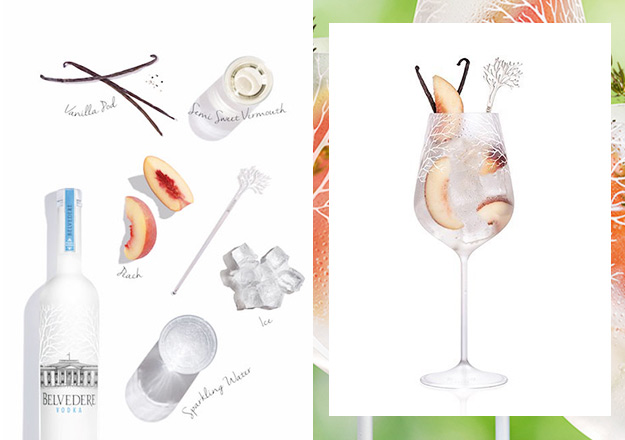 BELVEDERE PEACH SPRITZ
1 oz / 30 ml Belvedere Vodka
1 oz / 30 ml Semi-Sweet Vermouth
3 Peach Slices
1 Vanilla Pod
Fever-Tree Sparkling Water
Fever-Tree Tonic Water
Combine all ingredients in a wine glass over ice. Top with equal parts of sparkling water and tonic water.
You were a judge for "50 World's & Asia's Best Bars" in 2014

—

what were some of the requirements a bar had to meet to be on the list?
Everyone from the judging panel had to nominate five bars and of course, everyone has their personal preferences so it's really an award from professionals to professionals. For me, I like bars that are non-pretentious with a very open customer profile, where you can enjoy great cocktails as well as a decent glass of wine or beer without being judged. Creative designs and friendly bartenders get a bonus point from me too.
Follow Belvedere Vodka on Instagram for more Spritz recipes.
| | |
| --- | --- |
| SHARE THE STORY | |
| Explore More | |