Friends roll their eyes when it's my turn to select a dinner venue because inevitably it will involve noodles. So imagine my horror when my doctor told me in no uncertain terms that I needed to abstain from wheat pronto for the indefinite future, thanks to something in my constitution that has now, in a fit of perversion, decided to reject the very substance that has nourished, comforted and satiated me all these years. "What about gluten free pasta?" I gasped, a drowning person desperately clutching at twigs to stay afloat. "Nope. Gluten is just one of the 1,500 proteins that are poisonous to you, so no dice," my doctor replied, with what I am convinced was a vestige of smugness in his voice.
That's why, dear friends, even as I struggle to cope with my new wheat-free-ish (look, a lifetime's habits are hard to break ok?) life, and even as I yearn, hanker, and long, for nothing more than a steaming bowl of slippery, sinuous noodles, with or without soup, Italian or Chinese, I offer you my paean to all things noodley. If nothing else, the memory of my favourite things will give me some semblance of pleasure, even if it is only vicariously.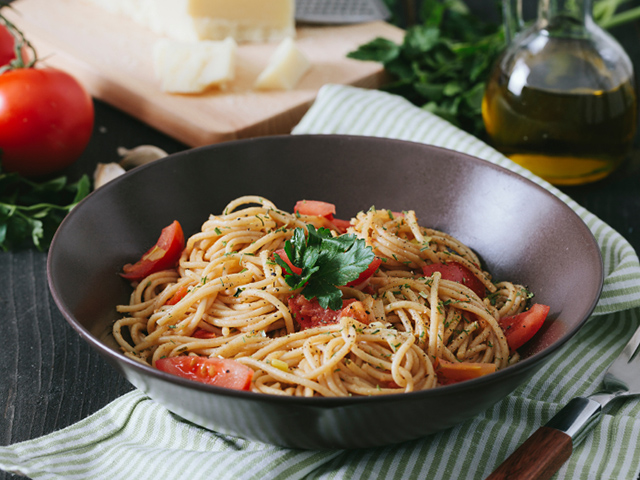 Obviously it's the hawker noodles, or lack thereof from here on in, that hurts the most. Not being able to tuck into my favourite Hokkien fried noodles, wantan mee and mee mamak when the urge grabs me is akin to trying to function without my left arm; you manage—just barely—but it's really not much fun. It's of course a hidden blessing that I spend a large amount of my time in Sydney, where good hawker food is an oxymoron. But it also means my usual Italian haunts have become a lot less appealing to me, now that I cannot partake in my favourite pastas.
Increasingly, I find myself dreaming of all the food that has now become off limits, but more than just the standard pasta dishes (oh, spaghetti amatriciana, how I mourn thee!) and hawker food, there are certain gustatory proferrings that I know I won't have the self-restraint to refuse the next time it's put in front of me. The first of these are the irreproachable wantan noodles at Grand Imperial (Level 5, Bangsar Shopping Centre, Jalan Maarof, Bangsar Baru, +603-2283 1118). Pulled torturously by hand by a team of chefs, the noodles there are par excellence, not merely because of their supremely springy texture, but also because this feat has been apparently achieved without the crutch of alkaline water that many lesser Hong Kong-style establishments resort to. Whether enjoyed with Imperial's unctuously caramelised char siew, or with the perennially satisfying ginger and spring onion combination, the noodles there are yet to be supplanted as my favourite Chinese mien in KL.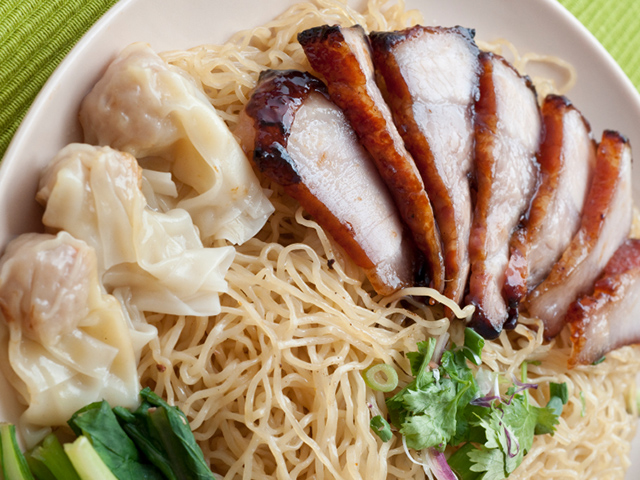 On the other, rather more demure and elegant, end of the culinary spectrum, is my all-time favourite pasta creation: capellini with uni and roe. I would like to give a hearty pat on the back to whomever concocted this deceptively simple but infinitely satiating gastronomic marriage because it is as serendipitous a pairing as ever there was. The finesse of the angel hair is the perfect foil for the creamy, voluptuous, briny flavours of the uni, and the salty crunch of roe adds infinite textural depth. Try Cilantro's (MiCasa All Suites Hotel, 368-B Jalan Tun Razak, +603-2179 8082) cold angel hair pasta with sea urchin and sweet prawns for a particularly meritorious interpretation of this culinary classic, or head over to Section 17, where chef/proprietress Isadora Chai is working miracles with this dish. At Bistro à Table (96 Jalan 17/54, Petaling Jaya,+603-7931 2831), Chai's version is the ultimate in one-up(wo)manship because her cold pasta doesn't just encompass avruga caviar with soy, mirin and white truffle oil, it's also triumphantly presented with live abalone.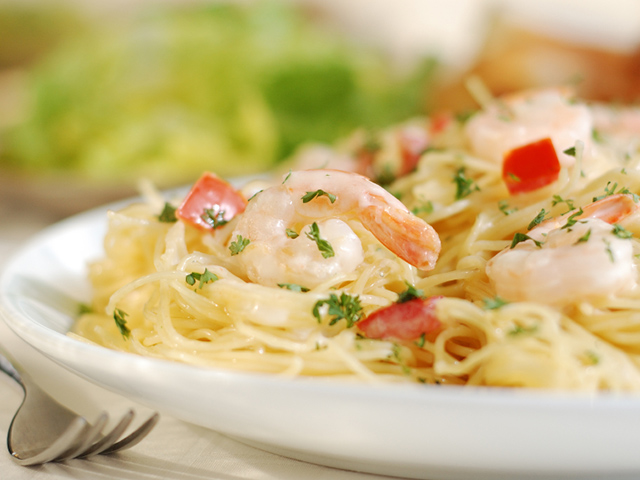 With these superlative dishes in mind, I prophesise that my wheat-free lifestyle isn't destined to be long-lived. So I may die eating wheat products, but I promise you it will be with a massive, self-satisfied grin on my face.
Follow Fay on Twitter and Instagram at @misskhoo.
Related stories:
Menu Writing: Separating the Wheat from the Chaff
The Gourmet, Foodie and the Gourmand
Related
Source:https://www.buro247.my/lifestyle/food-and-drink/menu-writing-separating-the-wheat-from-the-chaff.html
| | |
| --- | --- |
| SHARE THE STORY | |
| Explore More | |