Chinese New Year is upon us and you won't want to start stressing out last minute as to where or what to eat for your reunion dinner or CNY lunch. We've rounded up three noteworthy places with unique menus (and yee sang) for your kind consideration. Just be sure to make a reservation before it's too late.
What's better than a prosperity yee sang? A Ploy-sperity one that is unlike any you've ever seen. Featuring a crispy tuile on top with the Chinese character for 'monkey' stencilled in ground Chinese spices, it's one Instagram-worthy picture waiting to be taken—and eaten. Fulfilling their modern Thai and Japanese fusion signature, Ploy's original creation for Chinese New Year comprises of 18 tantalising ingredients—such as seaweed salad, beetroot, salmon and scallops—each with its significant cultural meaning and put together for a refreshing blend of tastes. While the Ploy-sperity Yee Sang includes more fruits than others, our favourite bit is the oranges that make every bite such a delight!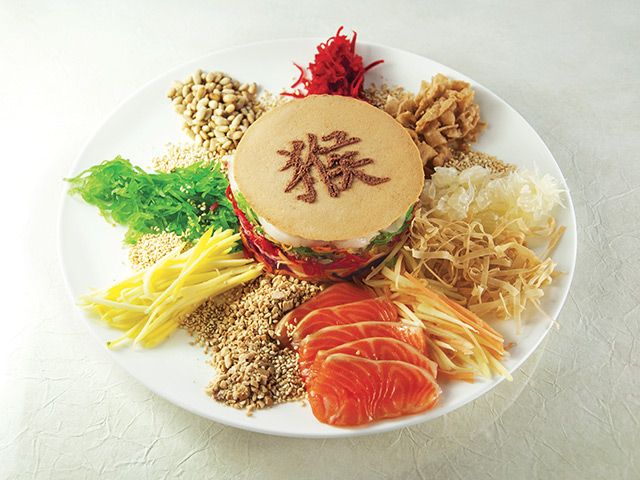 The Ploy-sperity Yee Sang is available at both Ploy outlets (Publika Shopping Gallery and [email protected] in Damansara Heights) until 22 February, priced at RM118++ (2-4 pax) and RM168++ (6-8 pax). Also, keeping in line with their Ploy-fulness, they're running an Instagram contest where the most creative photo of their Ploy-sperity Yee Sang will win a dinner for two at Ploy.
To make a reservations or for more info, head over to their website.
Don't let the cheeky Year of the Monkey distract you from your path. Instead, let Way Modern Chinois show you the 'Way' to Good Fortune, Happiness and Longevity—all three of which are the names of their special Chinese New Year set menus! The Way to Longevity set (priced at RM1,288++ for 10 guests) is the star of the three with Way's signature Truffle Roast Duck. The smell is enticing enough, what more the taste and the tenderness of each piece.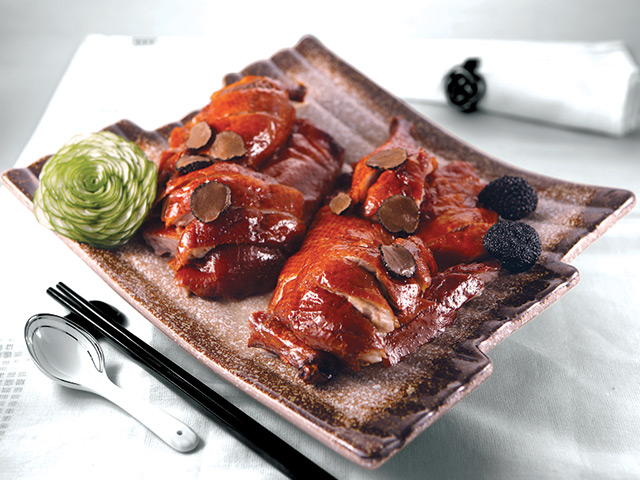 All three menus feature one of our favourite dishes from the sets: the Elixir of Youth soup. Creamy in appearance and ultra velvety smooth in taste, we're told the rich texture is only accomplished by boiling its key ingredients nai bai vegetable and soft shark cartilage for more than eight hours. Our other recommended dish is the Crispy Soft Shell Crab with Oatmeal & Salted Egg Yolk from The Way to Happiness set (priced at RM788++ for six guests). It's as yummy as it sounds (and it is in no way related to our current obsession with salted egg yolk).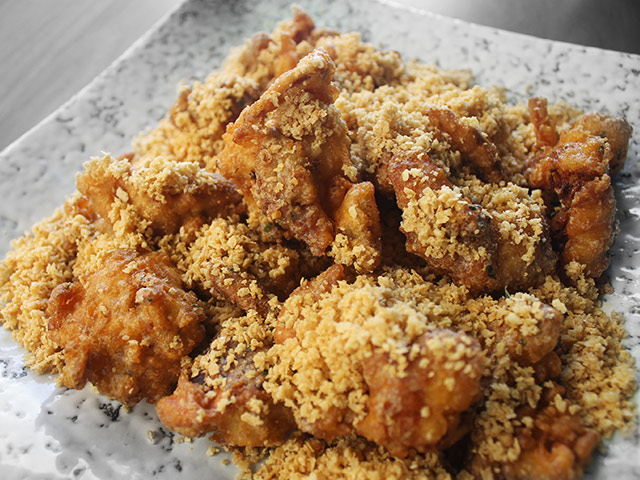 As for the yee sang, Way has gone the classic salmon way with the usual ingredients; but you can change it up a little by adding crispy silver bait (RM 28++), succulent sweet prawn (RM38++) or additional salmon (RM38++). The Salmon Yee Sang is priced at RM88.00++ (2-4 pax) and RM118 (6-8 pax). However, the set menus already include a Salmon & White Bait Yee Sang.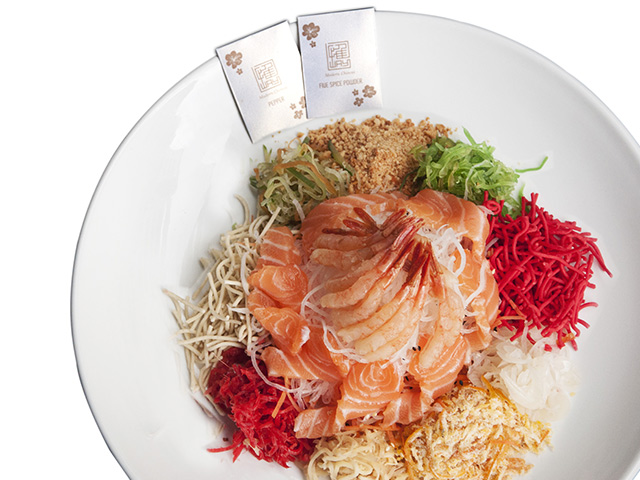 If you're planning to eat out for your reunion dinner, do consider Way as they will be offering a complimentary Salmon Yee Sang on Chinese New Year eve (7 February) to all dine-in customers.
The restaurant, which is located at [email protected] in Damansara Heights, will be closed on 8th and 9th February, resuming business on 10th February from 6.00pm (for dinner).
For dining reservations or more info, head over to their website or call 03-2095 1118
Lai Po Heen, Mandarin Oriental
Prefer something a little different for your Chinese New Year get-together? Available for lunch only, Lai Po Heen's Chef Ricky Thein and his dim sum masters have specially crafted two delectable menus: The Longevity Dim Sum set (RM168nett per person) and the Happiness Dim Sum set (RM228 nett per person).
Shanghai-style steamed vegetable dumplings with black truffle and braised money bag filled with sea treasures are just some of the stars in the Longevity Dim Sum set whereas the Happiness Dim Sum set includes a freshly-made steamed prawn and water chestnut dumplings with gold leaf and crispy breaded foie gras dumplings.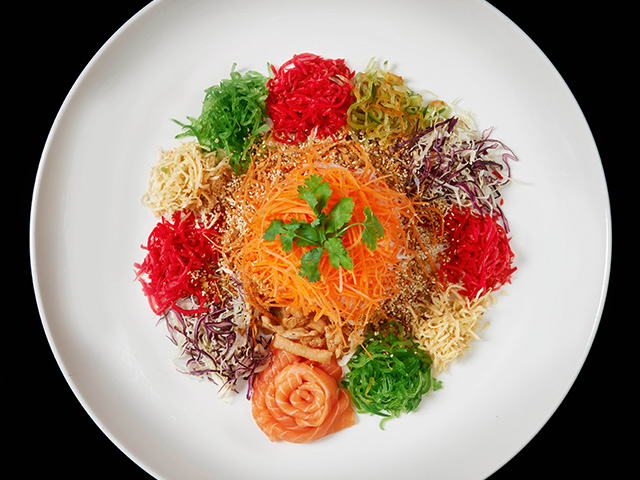 As for the prerequisite yee sang? From only RM138 nett (half portion) to RM488 nett (full portion), take your pick from five different indulging types: Sliced Abalone in Thai dressing, Yellow Fin Tuna and Salmon, Soft Shell Crab and Snow Pear, Salmon and Assorted Vegetables and Assorted Vegetables and Shredded Fruits in Sesame Dressing.
For dining reservations and more information, please contact +60(3) 2179 8885 or email [email protected].
Related stories:
On the prowl: New restaurants to try out now
The best places in town for pork
| | |
| --- | --- |
| SHARE THE STORY | |
| Explore More | |