Food + Drink
5 Things to know about Artisan's Playground, a new shared kitchen concept in KL
A foodie's haven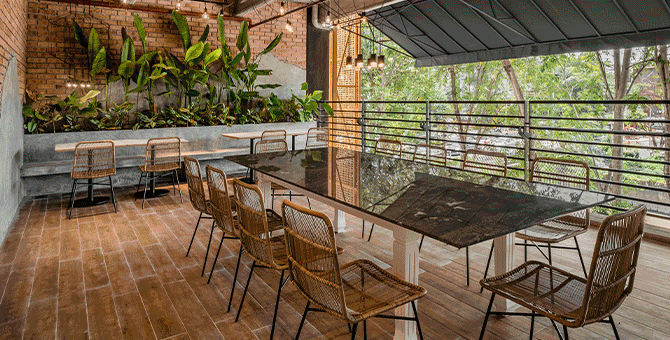 The F&B scene in Malaysia has evolved rapidly over the past few years. Aside from the pandemic-driven pivot from dine-ins to food delivery services, it's now not uncommon to hear of a pop-up restaurant, collaborative menu, or food festival being held every other week or so.
One emerging industry trend is the shared kitchen concept, in which a commercial space is licensed, certified, and equipped for professional food production. Shared kitchens are usually rented out to foodpreneurs and restauranteurs who are looking to start or expand a restaurant at minimal cost. Enter Artisan's Playground by Cookhouse, a first-of-its-kind high-end shared kitchen concept in Malaysia.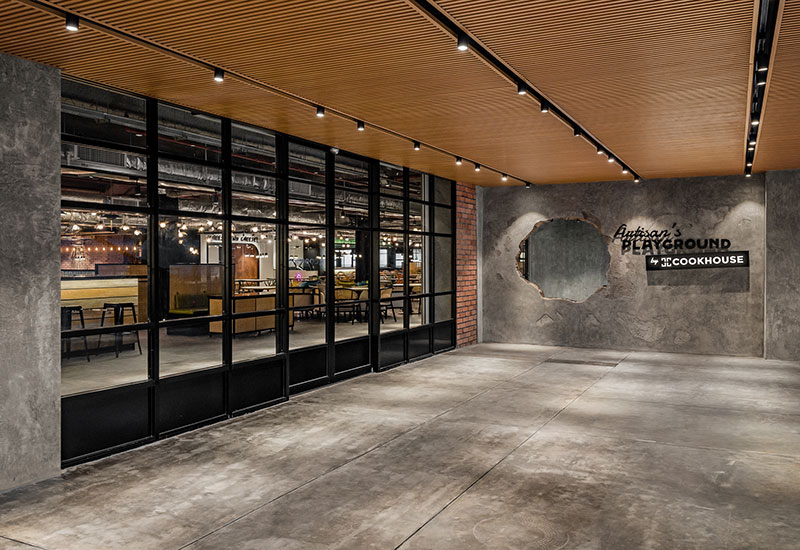 Calling The Riverwalk at Third Mile Jalan Ipoh home, Artisan's Playground by Cookhouse aims to provide high-grade and bespoke equipment to help foodpreneurs bring their craft to life, while offering a unique dining experience for the city's gourmands. The space debuts as a flagship addition to Cookhouse's lineup of community-based co-sharing cloud kitchen spaces throughout 2020 and 2021, taking the brand's original concept further with more avenues for experimentation, customer interaction, and event ideation.
We recently dropped by the space for a brief tour—here are five cool features we discovered from our maiden visit.
It is fully equipped with top-notch facilities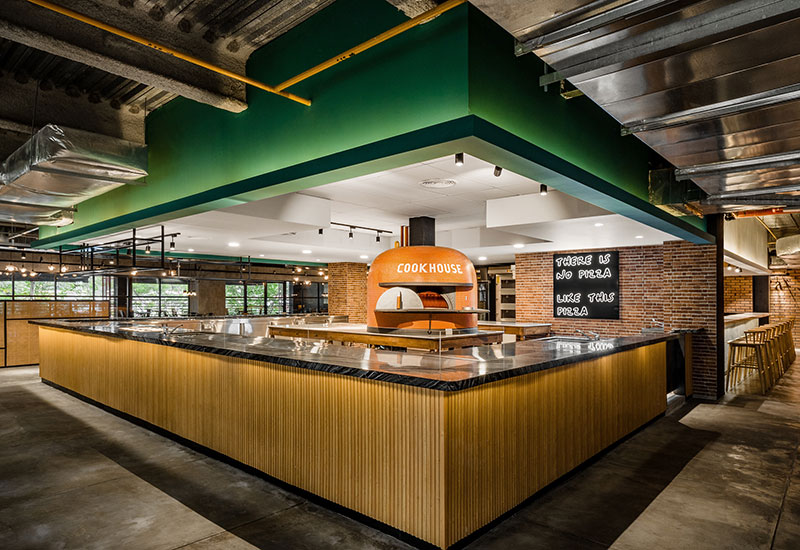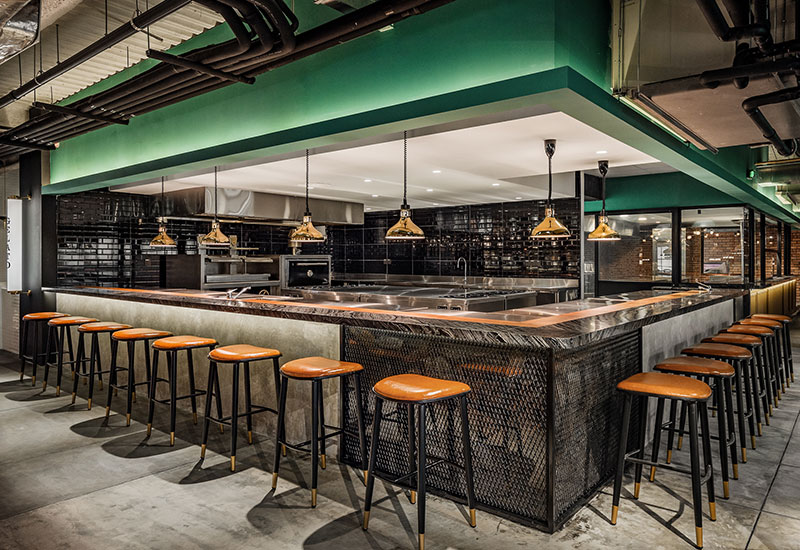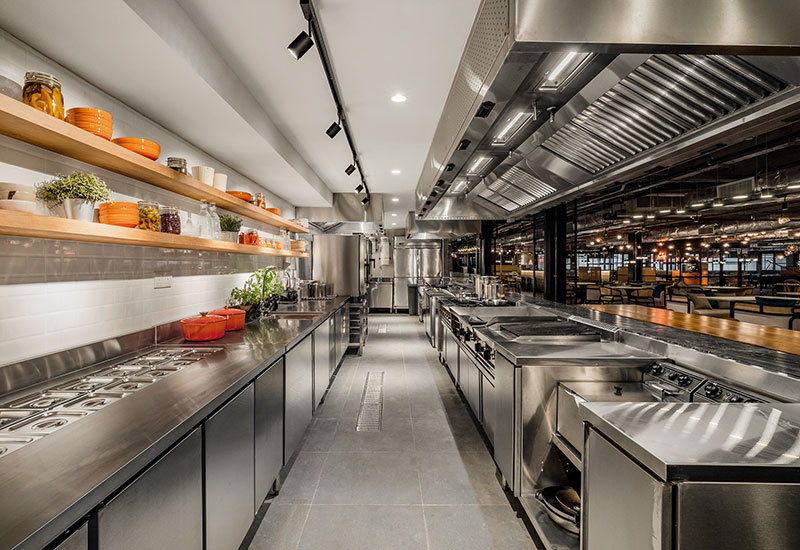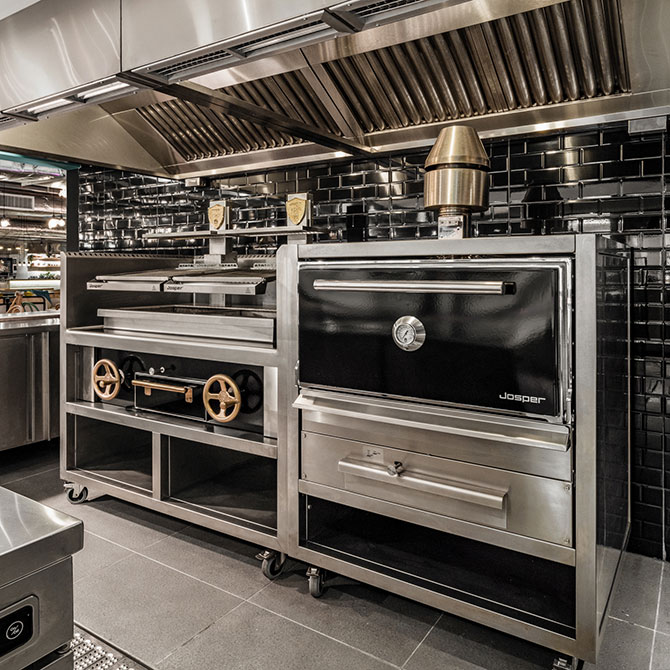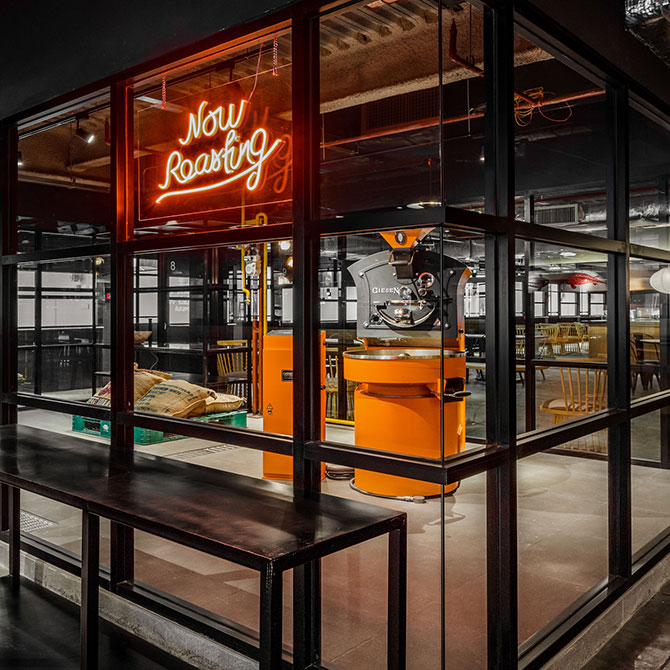 Sprawled across 33,000 sq ft of space, Artisan's Playground boasts an extensive range of premium equipment and international grade tools to create a conducive environment for food and beverage artisans. This allows them to further hone their craft and skills, which, in turn, would result in progressive, world-class culinary experiences for diners.
As the Founder of Cookhouse, Huen Su San put it: "More often than not, the skills and expertise of chefs are sometimes limited by access to high-grade equipment such as imported ovens and coffee machines that come with sky-high investment costs. Thus, this creates a challenge for F&B practitioners in pushing their culinary barriers."
The facilities include a world-class Josper grill, dry ager, Victoria Arduino espresso machine, Japanese knife shop, coffee roastery, butchery and meat carvery, Asian and western live fire cooking stations, Italian-style wood fired oven, demo kitchen with private dining, plus other top-of-the-line equipment. Despite having little to zero knowledge of how to operate these advanced machines, we were impressed by what we saw. Suffice to say, the space is built to become an ideal stomping ground for chefs and F&B professionals.
It features a variety of cuisines and dining options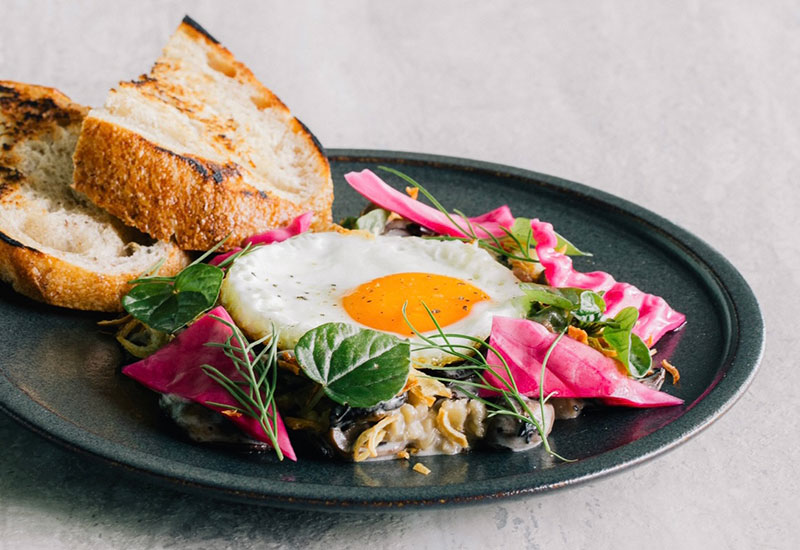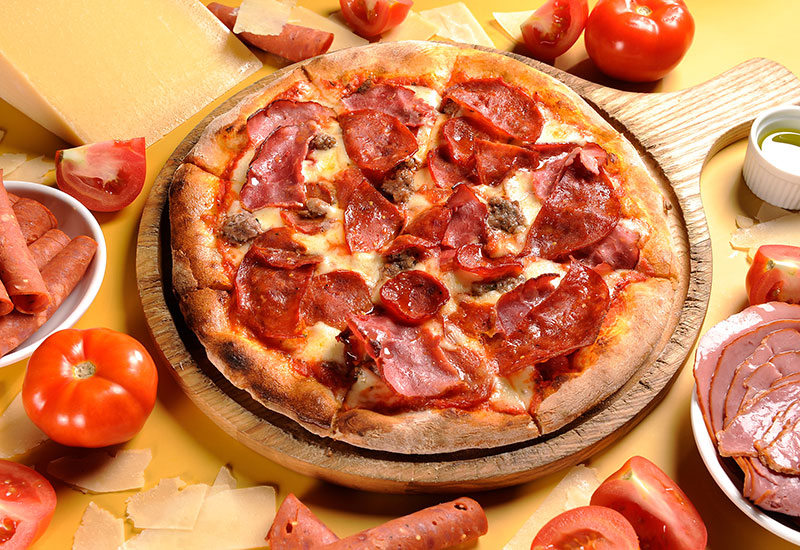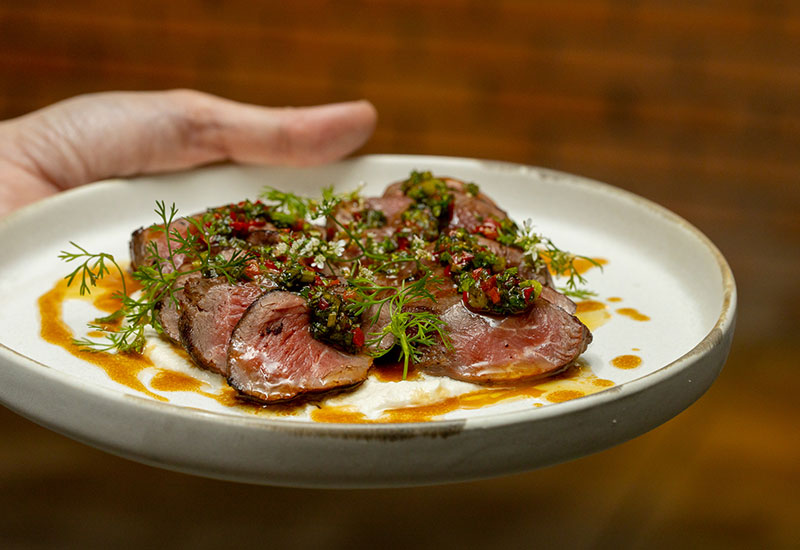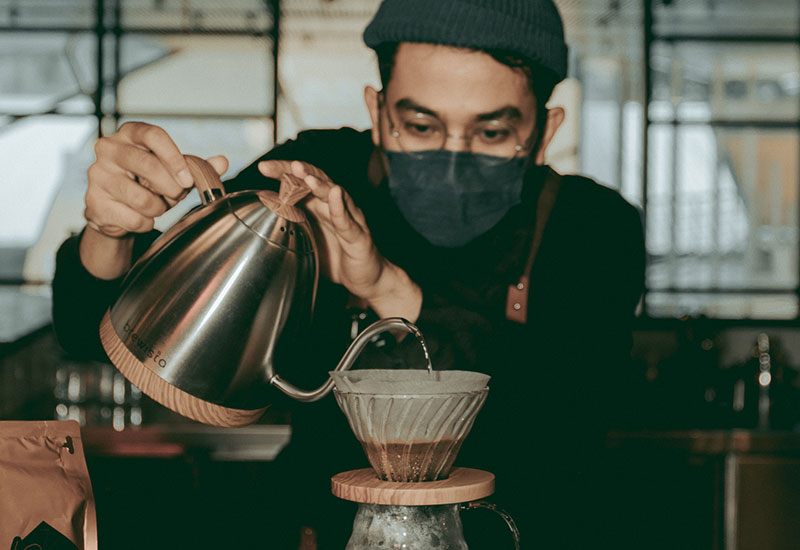 With all the state-of-the-art equipment and facilities available, customers can expect a wide variety of dining options here. There's Pie Guys serving wood-fired pizzas made in a Neopolitan pizza oven by Italian Stefana Ferrara; Burnt & Co. offering original grilled dishes from the Josper; Tucker cooking up Australian-style breakfast tapas; and Mabel for those who prefer modern sharing plates. Aliyaa (Sri Lankan cuisine) and One Fine Duck will also be joining the Playground soon.
Meanwhile, coffee lovers can look forward to freshly brewed coffee by Drum Coffee Roasters or stock up their supply of coffee beans that have been roasted in a Giesen coffee roasting machine. Not to mention, fans of pastry will find an assortment of petit gateaux by Voila by Otto & Loi, whilst ice cream addicts can satisfy their gelato cravings from Oopsy-Icy.
It is designed to bring people together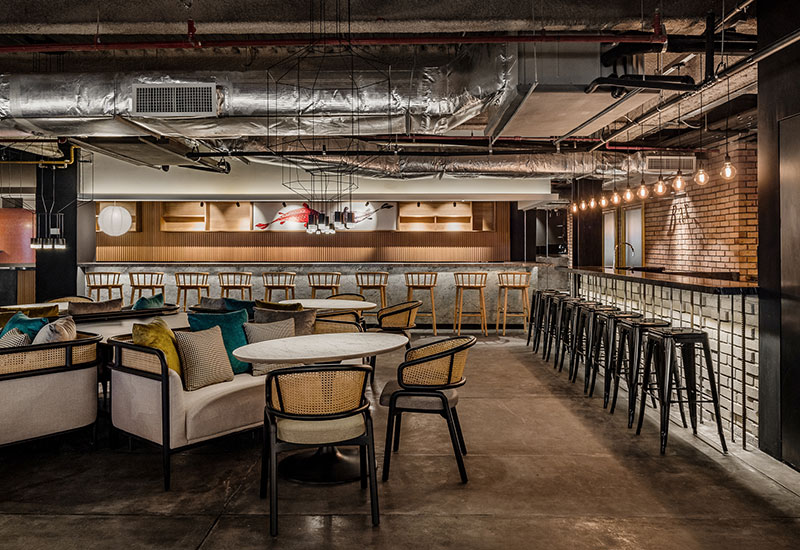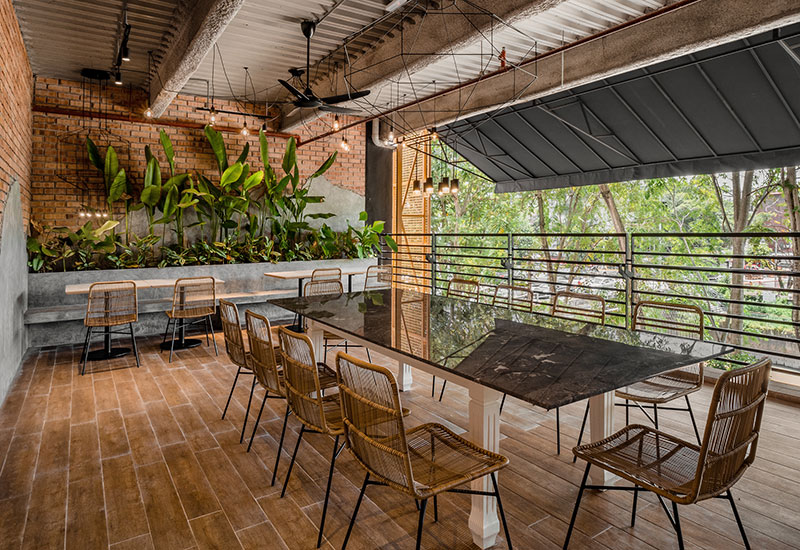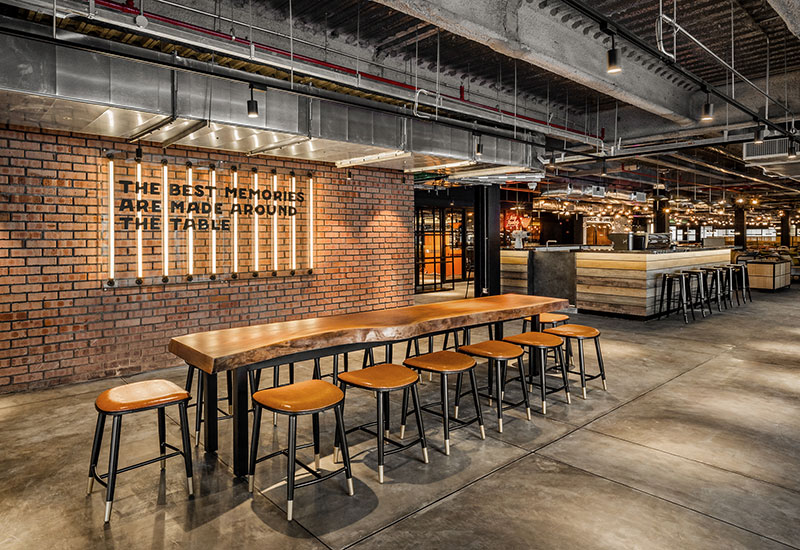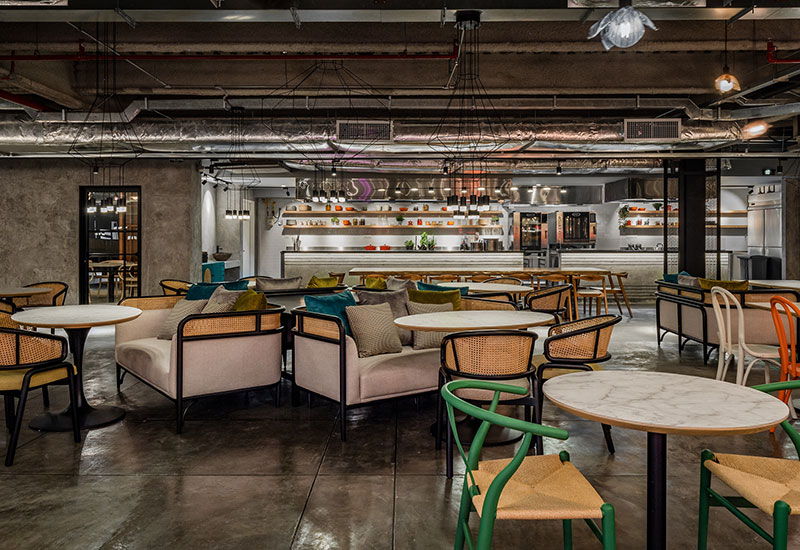 If you think Artisan's Playground is just a high-end food court, you'll be sorely mistaken. Apart from accommodating over 450 diners comfortably across its indoor and al-fresco spaces, the outlet will play host to exclusive culinary experiences and interactive workshops every month. A few upcoming events in June include a Cha-Kaiseki experience with Chef Nic and the Sarawak Heirloom Rice Discovery with Langit Collective.
"Beyond the first-rate tools and equipment that F&B businesses will have a hard time finding in any other shared kitchen, Artisan's Playground has a large and adaptable space that can accommodate different types of events and settings. From speakeasies and live performances to workshops and activities, we hope that the space will bring together a community of food lovers and artisans alike," Su San elaborated.
It is poised for destination dining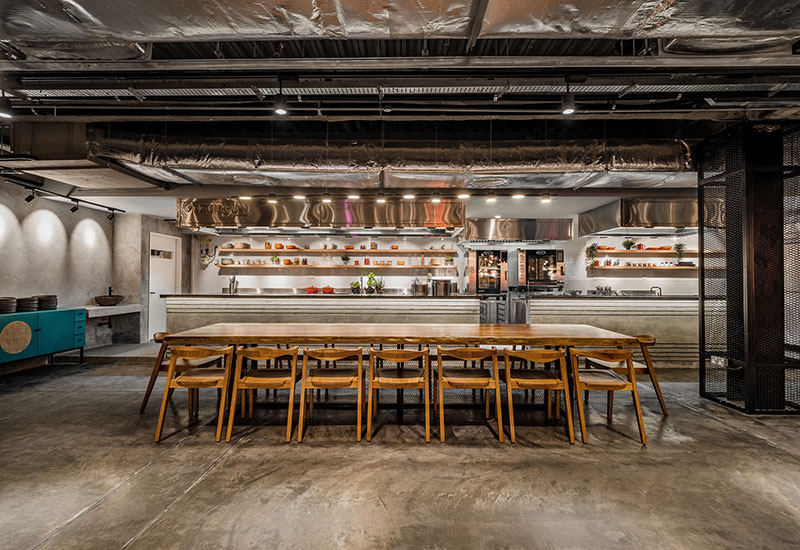 In addition, the Cookhouse team has teased upcoming collaborations with some of the most prominent chefs in Malaysia, including Chef Raymond Tham (Karls Group's Skillet and Beta), Chef Diego Reali (Cinnamon Group's Natalina), Chef Loi Ming Ai and Chef Otto Tay (World Pastry Chef Champions). According to Su San, customers can also look forward to exclusive dining events with international chefs in the future.
It offers a sustainable space for food businesses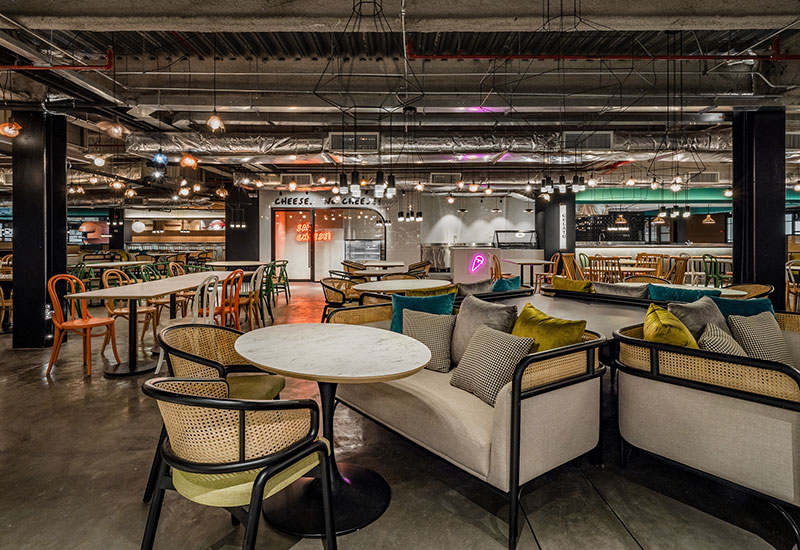 From a business perspective, Artisan's Playground removes one of the biggest pain points for many F&B businesses: operational expenses. Thanks to its hybrid cloud and shared kitchen concept, Cookhouse residents can cater to both dine-in and food delivery customers without having to invest in exorbitant kitchen and storefront equipment.
On top of providing a large space and cutting-edge equipment, the flagship Cookhouse outlet will also have value-added features including cashless payment and robot waiters. These business digitialisation features allow smaller businesses and entrepreneurs to focus on modernising their operations while keeping up with the rapid changes in the digital landscape.
"By tapping into the shared kitchen concept, the barrier to enter the market will be lowered. This means that the operational and start-up costs will be lower, while margins will be higher. These are all important factors to consider when starting or expanding a business, and we are glad to be able to help the local food community in continuing to grow," Su San explained.
Simply put, it's a true artisan's playground.
"We are very excited to reveal this unique shared kitchen which features a safe and conducive space for highly-skilled chefs to refine, develop and even perfect their recipes and craft. More than that, we hope for every resident here to be inspired by one another and engage in fruitful co-creation and collaborative efforts," Su San said.
For more information about Artisan's Playground, visit the website. Follow them on Instagram for more updates.
| | |
| --- | --- |
| SHARE THE STORY | |
| Explore More | |