Food + Drink
5 Delicious and healthy new wholesome meals to try this month
Make good food great!
Images courtesy of La Juiceria and Hellmann's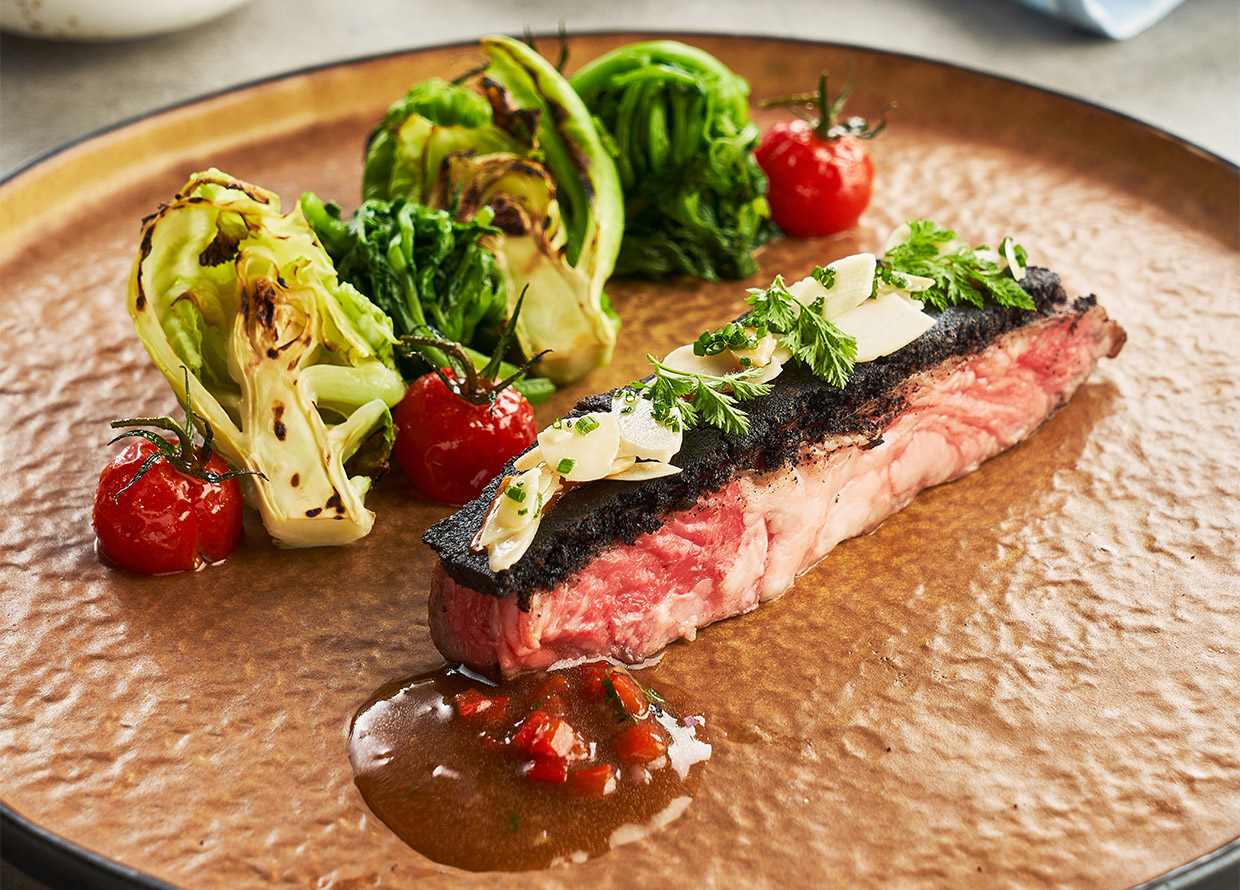 Eating healthy is always a good idea. However, we know that this is easier said than done. Picking the healthy route comes with several challenges; one, there are never enough options available near you when you want them; two, fresh ingredients mean higher prices; and three, they are perceived as less tasty.
Many people believe that highly caloric food tastes better, but that simply isn't the truth. Take the delicious options available at La Juiceria Superfoods, for example. On top of offering nutritious handmade food sans any obscure chemicals, preservatives and additives, every item on its menu gives you a reason to come back for more due to their appetising and rich flavours. This month, on the 16th of November, La Juiceria shakes things up with the introduction of new dishes in collaboration with Hellmann's plant-based dressing to really elevate every bite. Here are five items to try out.
Kale Mushroom Asada Salad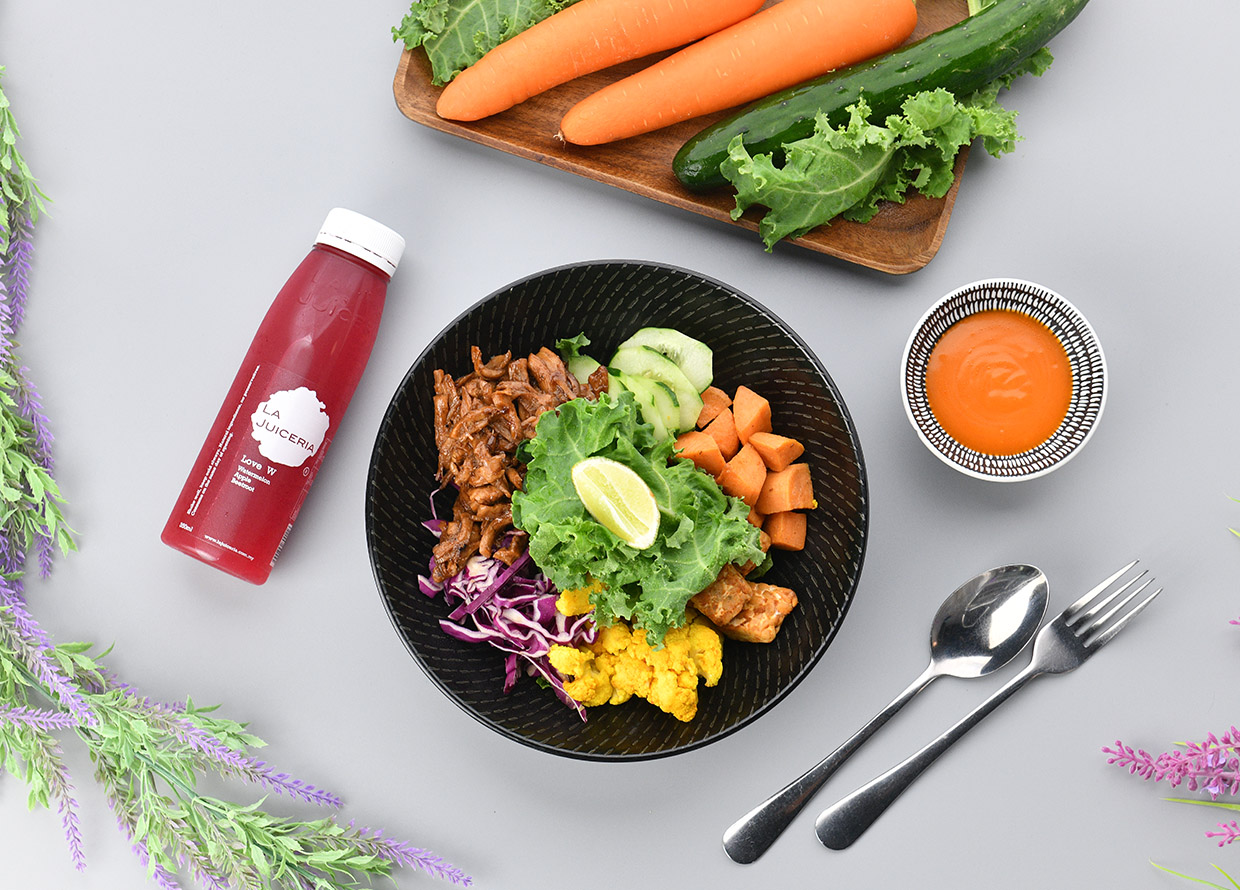 For the ultra health conscious, this low-carb option comprising tempeh, mushroom asada, kale, roasted cauliflower with turmeric, roasted sweet potatoes, red cabbage with white sesame seed, and Japanese cucumber will satiate your appetite while keeping your diet in check. Topped off with lime wedge and Hellmann's Smoked Chilli for a heightened sensory experience, the combination of ingredients hit on a lot of wholesome, savoury flavours. 
Kale Quinoa Chicken Salad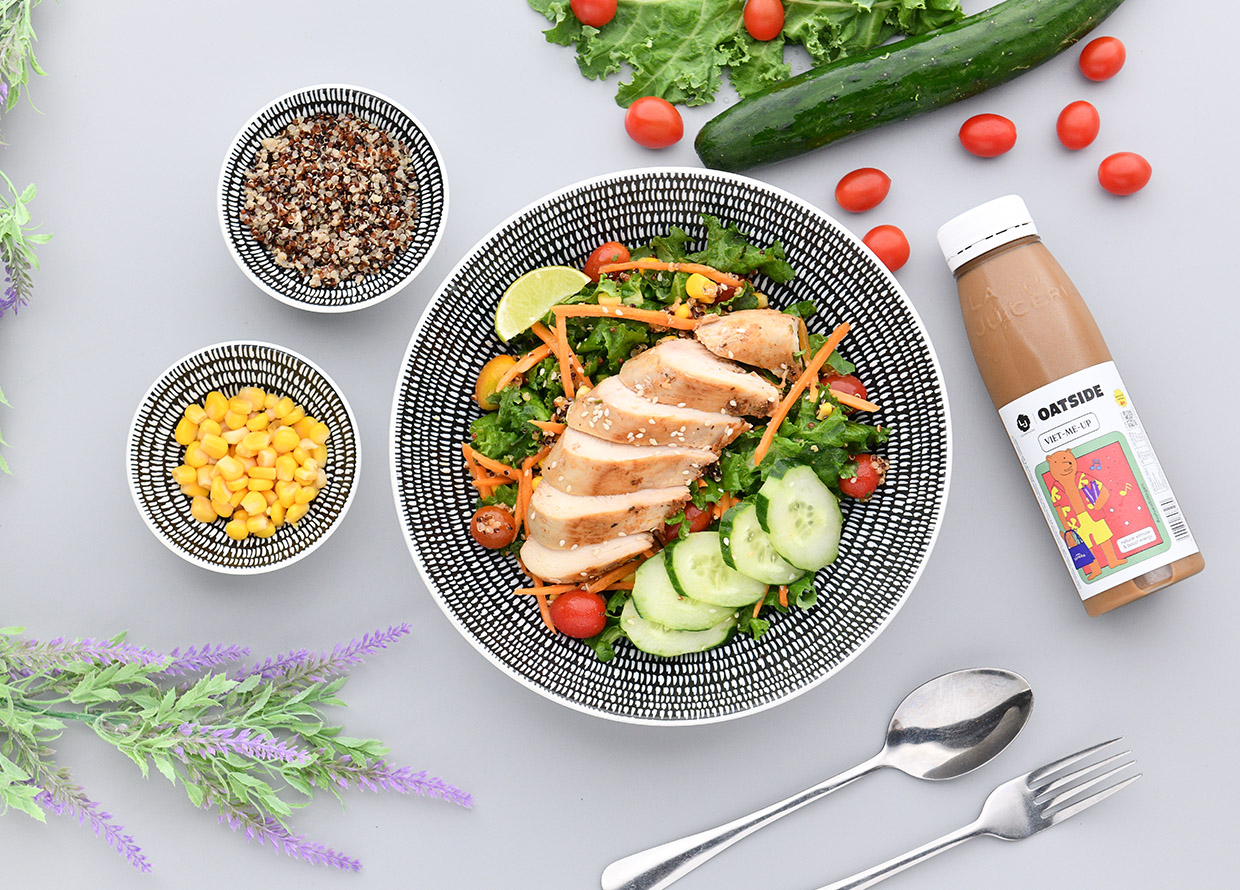 Starring two star superfoods—kale and quinoa—combined with grilled chicken breast, sweet corn, Japanese cucumber, carrot, white sesame and cherry tomatoes for that extra touch of juiciness, this salad is a scrumptious lunch option. The sweet and burnt flavours of Hellmann's Charred Tomato and Capers dressing give this dish an extra boost.
Bangkok Salad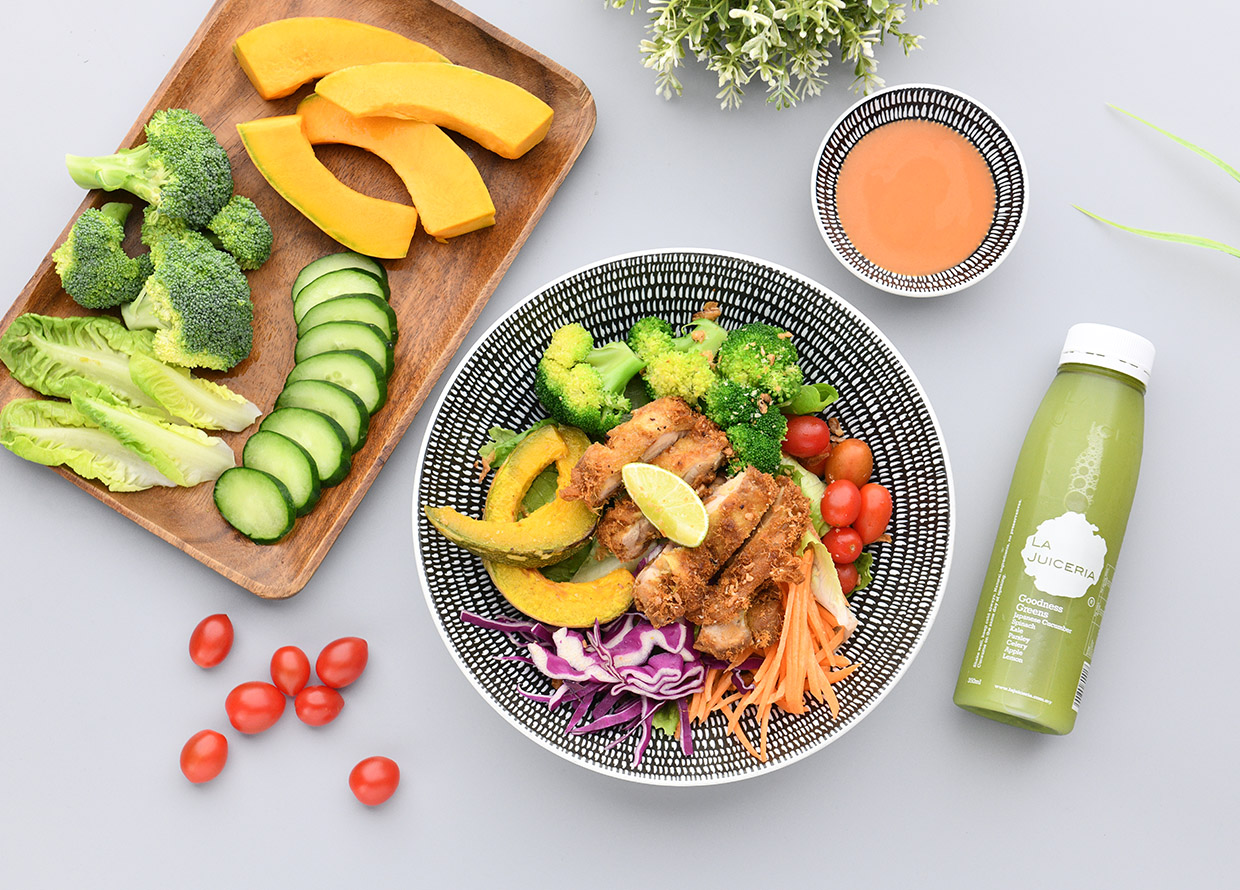 This simple salad is great on its own or to pair with other dishes. It is made of fried lemongrass chicken, steamed broccoli, romaine lettuce, red cabbage, carrot, roasted pumpkin, cherry tomatoes and fried shallot, topped with a slice of lime. Completed with Hellmann's Smoked Chilli dressing, the Bangkok Salad combines spice, sweetness and crunchiness all in one bowl.
Bangkok Wrap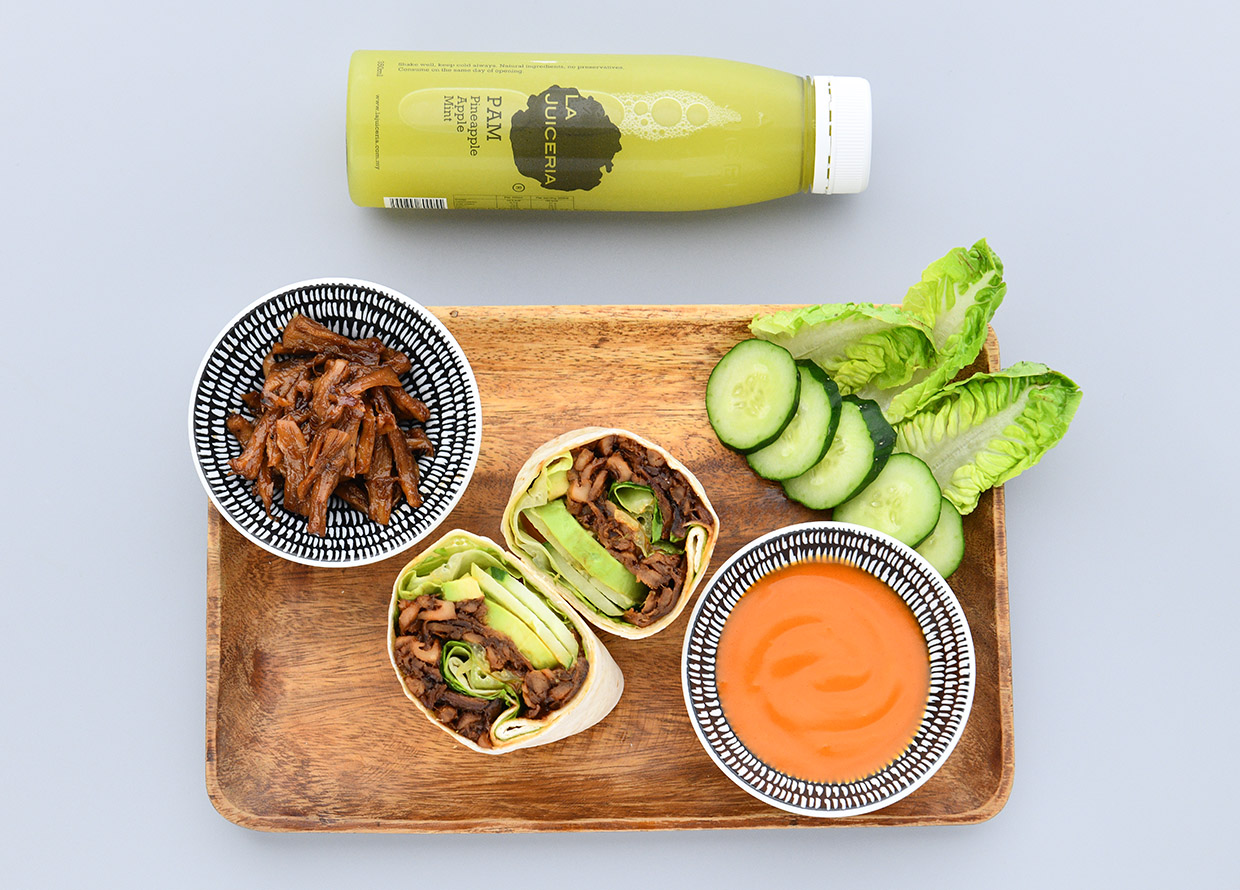 Like the previously mentioned Bangkok Salad, this wrap provides just enough kick and flavour to satisfy your cravings. It is served with Thai red curry sauce or Hellmann's Smoked Chilli dressing for that spicy, smoky punch.
Mushroom Asada Avocado Wrap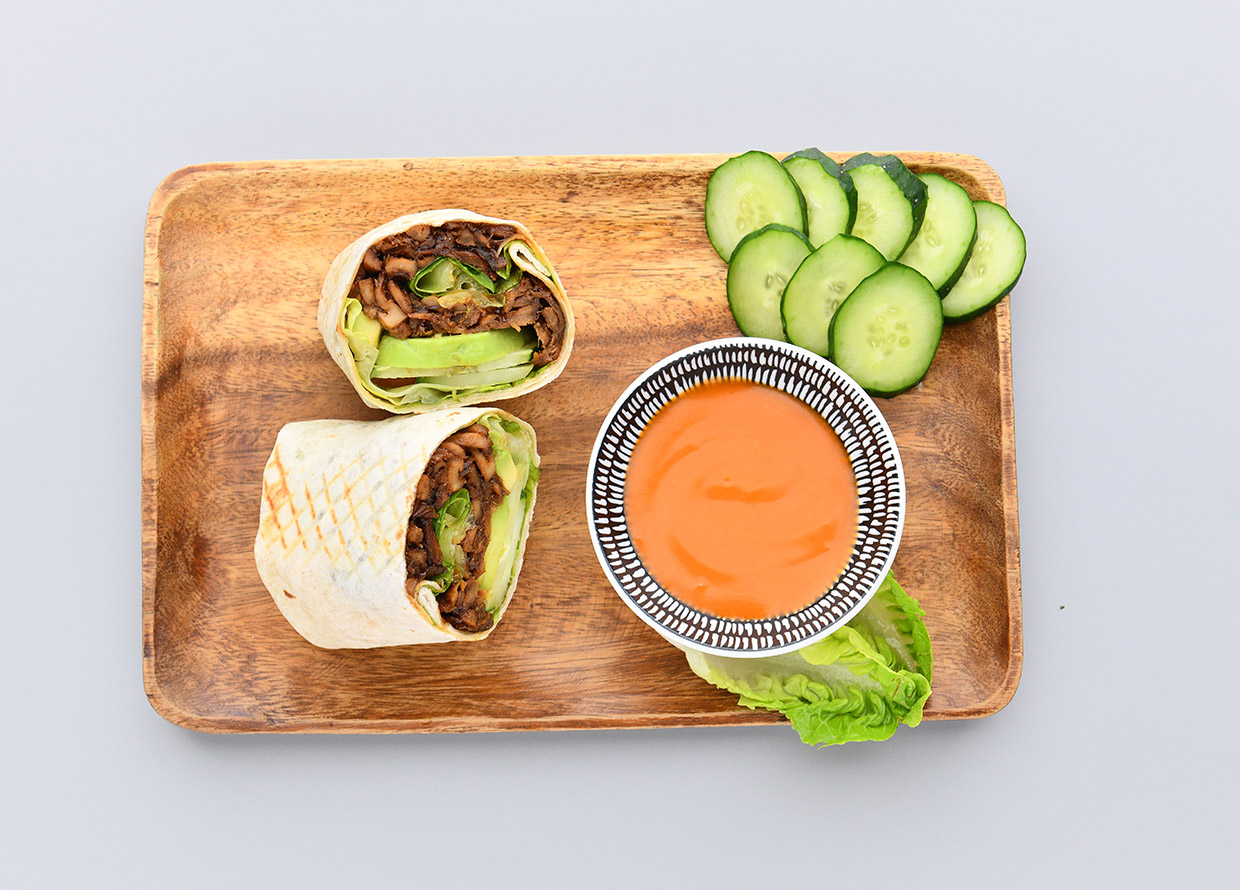 There's nothing more comforting than a simple mushroom asada wrap (well, at least that's what we think!). This is loaded with fresh avocado, Japanese cucumber, tomato, romaine lettuce, teriyaki sauce, tortilla wrap, and a lime wedge. Pick from a choice of barbeque sauce or Hellmann's Smoked Chilli dressing for that extra oomph.
Nutritious meals—elevated!
Asian flavours have become more popular than before, both at home and in restaurants all over the world. Recognising this, Hellmann's has introduced three new exciting and unique Asian-inspired flavours to elevate any meal. Whether as a dressing, sauce or used for dipping, expect an explosion of sweet, spicy and savoury tastes for an intense sensory experience with every bite. Head to the nearest Hellmann's partner outlet for the variety of dishes available!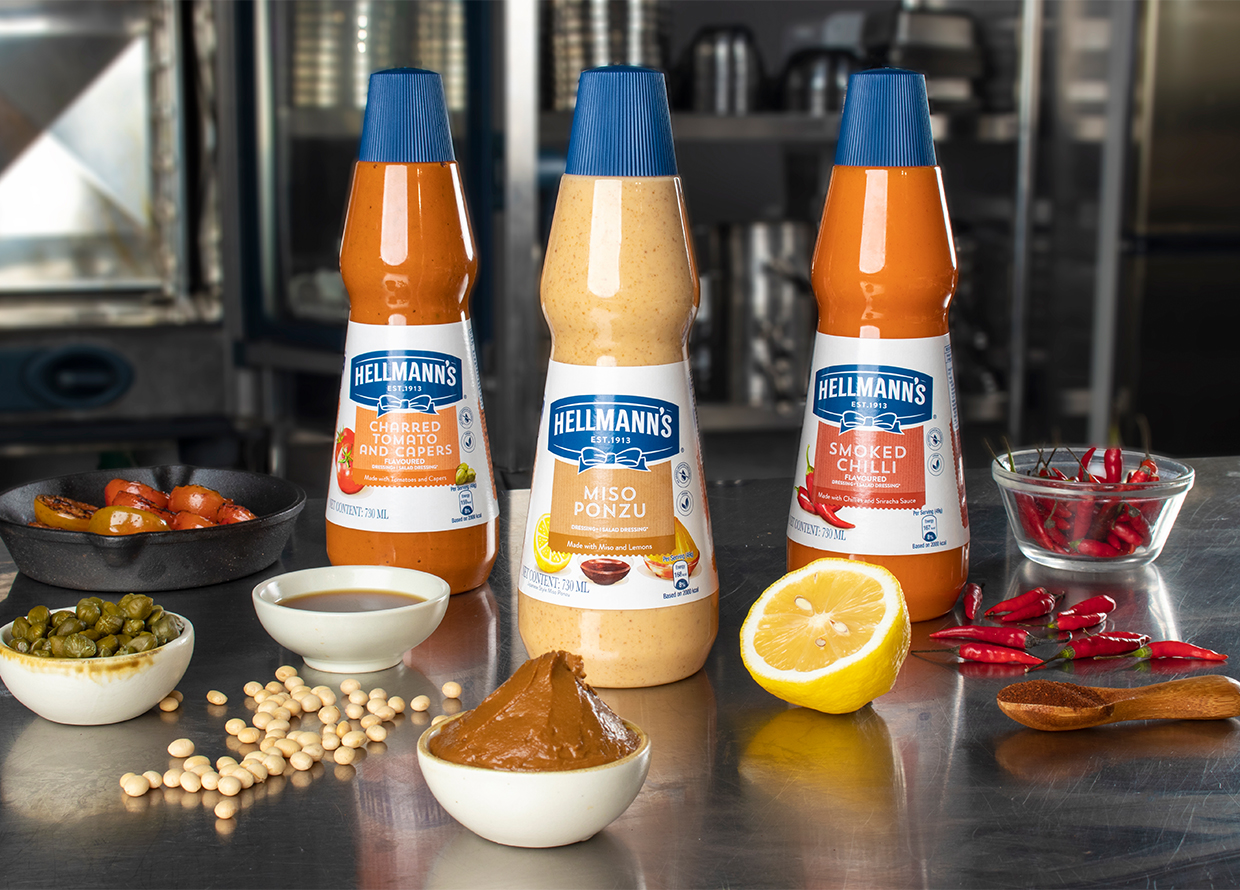 Miso Ponzu
Key Ingredients: Miso, soy sauce, lemon
Key Elements: Japanese-Inspired
Killer Dish: Salads
Charred Tomato and Capers
Key Ingredients: Tomatoes, Capers
Key Elements: Sweet and charred
Killer Dish: Salmon poke bowl
Smoked Chilli
Key Ingredients: Chilli, Sriracha Sauce
Key Elements: Smokey and spicy
Killer Dish: Burgers
For more food-related articles, click here.
| | |
| --- | --- |
| SHARE THE STORY | |
| Explore More | |