The city never sleeps so why should you? We've previously covered ten most Instagram-worthy spots you should visit in New York; and now we're rounding up the places you can go for a whole dedicated day of eating and drinking.
Wake up to coffee at La Colombe Coffee Roasters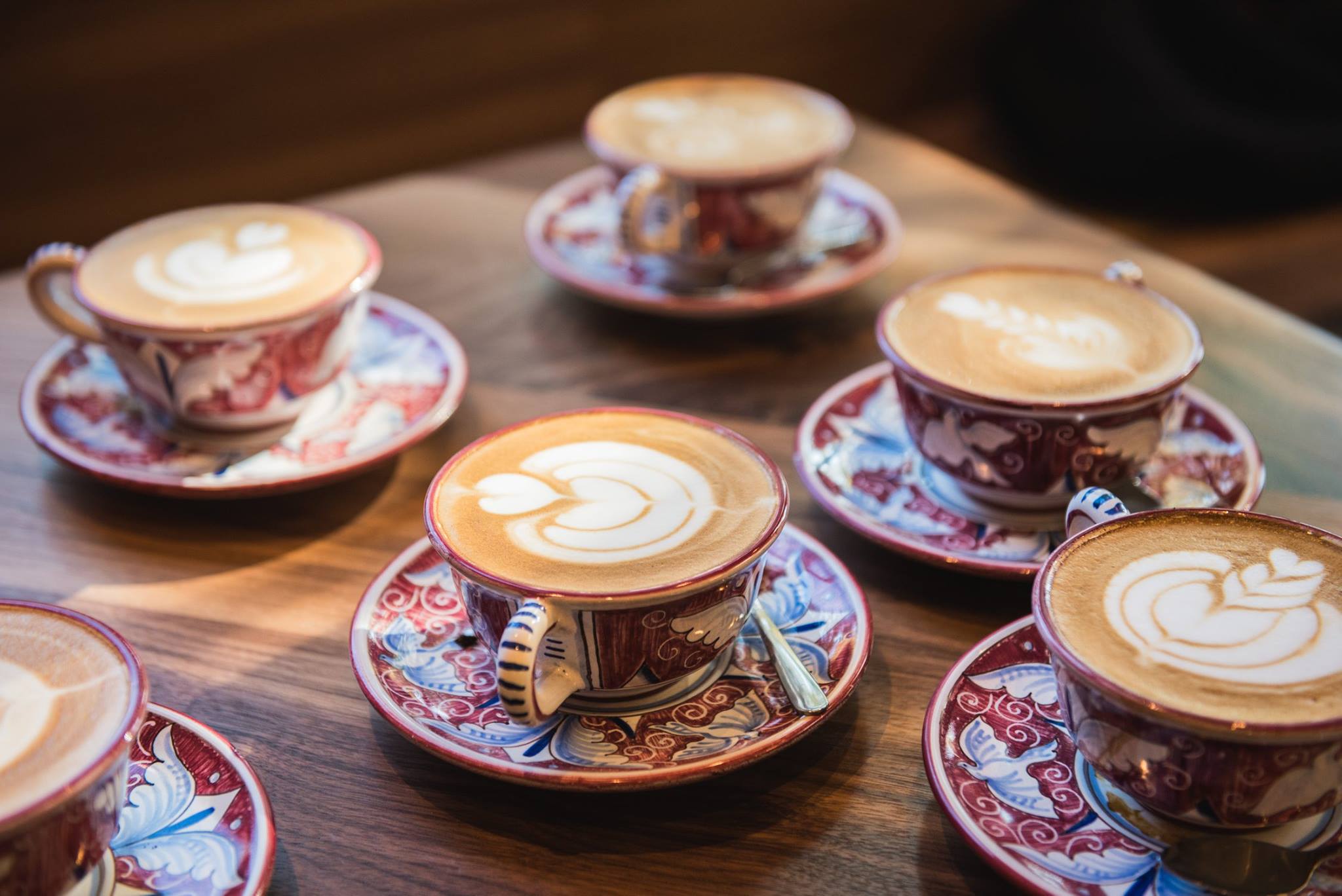 Touted as possibly the best place to get the best cup of coffee in New York, La Colombe produces brews that are complex, flavourful and much loved by the locals. If you love your coffee with milk, try their draft latte – a combination of cold pressed espresso and naturally sweetened hormone-free milk, straight from the tap at the bar.
La Colombe Coffee Roasters, 270 Lafayette Street, opens 7.30am on weekdays and 8.30am on weekends. For other locations, visit their website
Indulge in croissants at Supermoon Bakehouse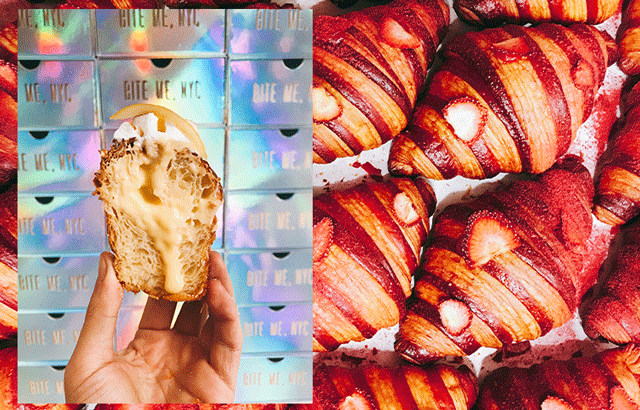 With your cup of coffee to-go, take a 15-minute walk to Supermoon Bakehouse for the most seductive and decadent pastries, namely the croissants and the famed cruffin (a croissant baked like a muffin). The space is cheeky, Instagrammable and filled with the fresh smell of pastries. The treats themselves are borderline heavenly and nicely packaged in what is now their iconic iridescent boxes.
Supermoon Bakehouse, 120 Rivington Street, opens 8am on weekdays and 9am on weekends
Brunch at Beauty & Essex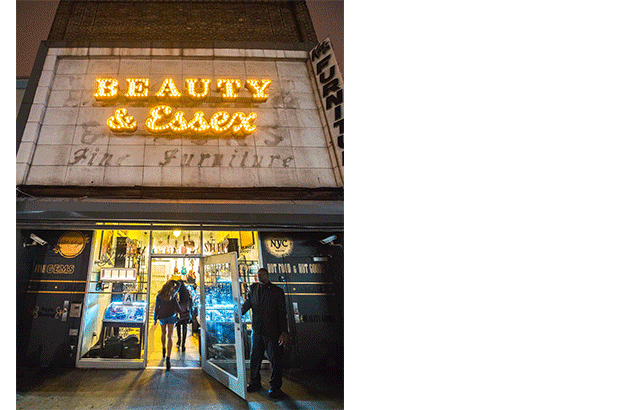 On the outside, it looks like a modern-day pawn shop, complete with a saxophone, vintage treasures and an eclectic array of "one-off" pieces of jewellery. Go further in, past a door at the back, and you'll find a grand, circular staircase, a two-story custom chandelier and essentially, the main dining room. Go up the stairs and you'll find the bar and the lounge. It's a mini adventure of discovering the various rooms within Beauty & Essex but the food too will hold your attention (or should we say, tastebuds). The avocado toast here is divine!
Beauty & Essex, 146 Essex Street, 11.30am – 3pm (brunch on weekends)
Coffee and bites at Maman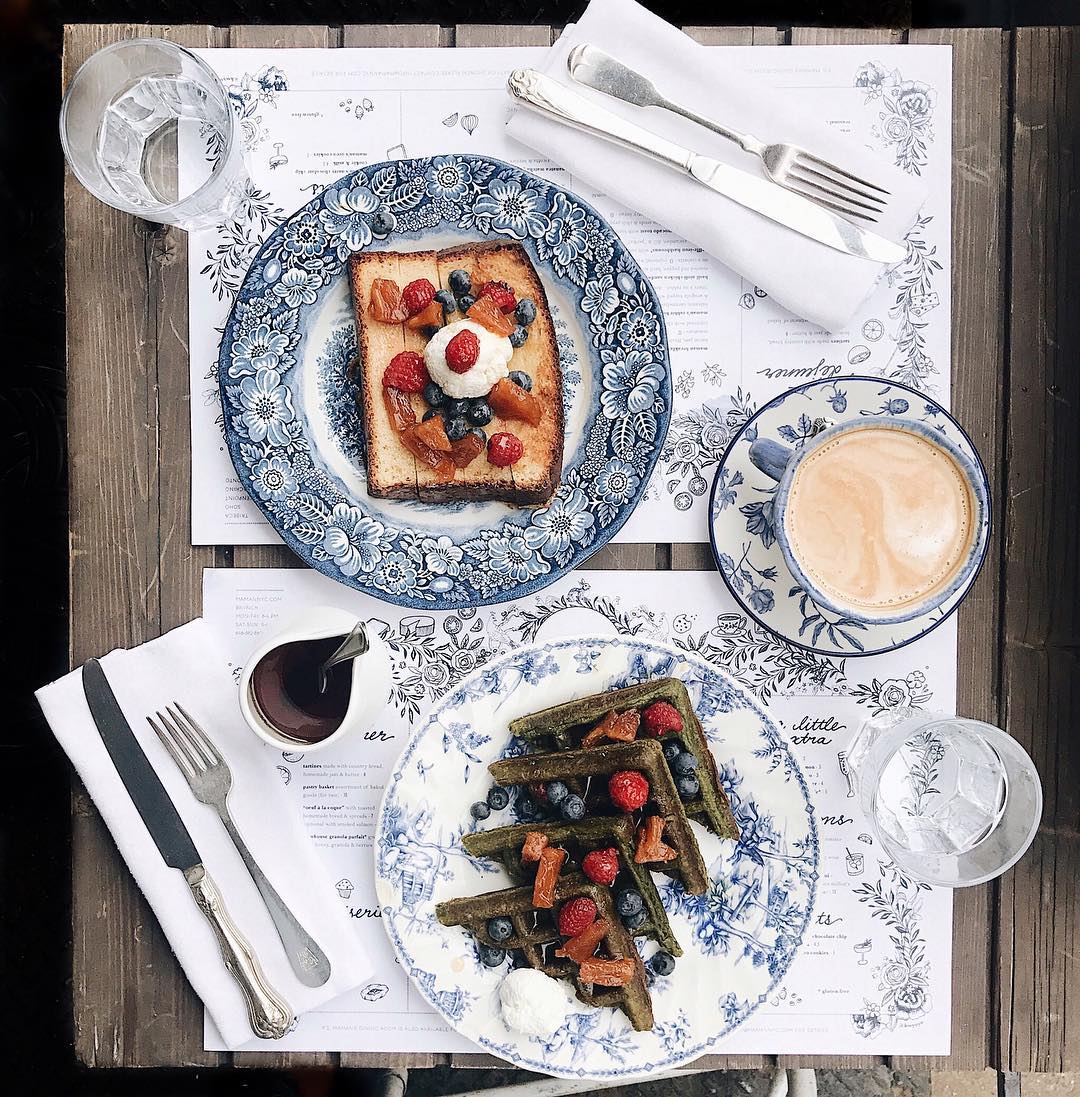 Take a coffee break and rest your legs at this Instagram heaven filled with rustic decor, potted plants, blue-tiled floors and a likeable menu of French cafe fare. Nibble on a pistachio chocolate croissant or a Nutella beignet. Sip on a cuppa of coffee or hot chocolate – both available in lavender-infused versions. Either way, it's a wonderful late afternoon spot. (You can take this time to edit and upload your Instagram photos.)
Maman, 837 Washington Street (inside Samsung 837), 11am – 7pm (M-Sat), 11.30am – 7pm (Sun). For other locations, visit their website.
Dinner at Legasea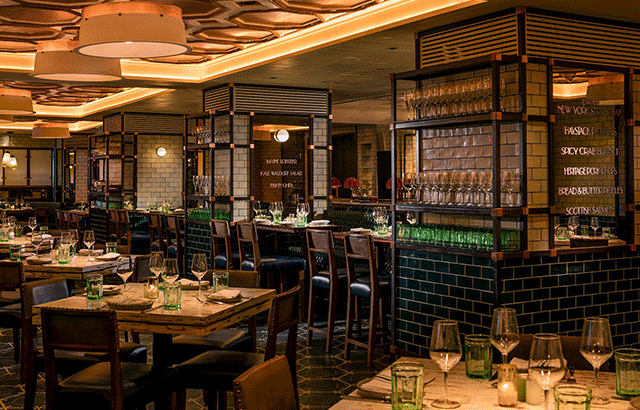 Conceptualised as a seafood brasserie, Legasea aims to serve a top-tier seafood menu with a fun-casual atmosphere – as per the Tao Group's signature. With dishes made to share, diners will be spoilt by the variety, including those who are not so marine-inclined. The Lobster Bake and Heritage Pork Chop Schnitzel are just some of the classic favourites you should order.
Legasea, 485 Seventh Avenue, dinner service starts at 5pm and ends around midnight
Drinks at Magic Hour Rooftop Bar & Lounge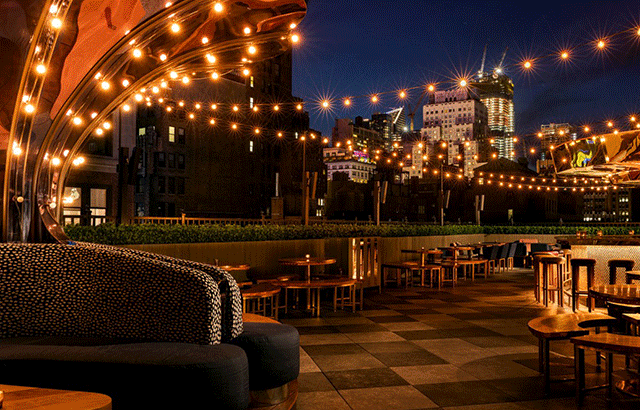 Once you're done with dinner, head upstairs to Magic Hour Rooftop Bar & Lounge for drinks, an epic view of the Empire State Building and the vibe of an "urban amusement park". By that, we mean carousel seating, an oversized topiary garden, and Foreplay, a miniature putt-putt, featuring life-size animals in naughty poses. Once you're done with the tour of the place, place your attention on the menu where there's a list of decadent cocktails, the usual beer, wine, champagne, spirits, as well as light bites.
Magic Hour Rooftop Bar & Lounge, 485 Seventh Avenue
Mid-morning supper at Artichoke Basille's Pizza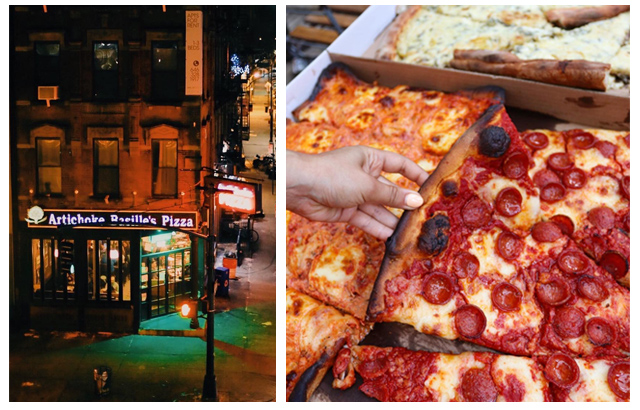 Feeling a bit peckish after all that alcohol at 4am in the morning? The city that never sleeps will never forsake your empty stomach. There are tons of 24-hour or late-night eateries in the city (including a sushi restaurant) but for something a little greasy and a little cheesy, most locals would recommend Artichoke Basille's Pizza for a slice that packs a punch. The artichoke slice in particular – with its thick cream sauce, mozzarella, pecorino, artichoke and spinach – is the perfect late night indulgence.
Artichoke Basille's Pizza, closes around 4am or 5am depending on location
| | |
| --- | --- |
| SHARE THE STORY | |
| Explore More | |