Impossible Foods and Beyond Meat are some of the major players in the fake meats industry. Here's everything you need to know and where you can try them in Malaysia and beyond
Throughout the last century or so, society has witnessed massive changes in food trends. The way we eat and the food we consume are dictated by various influences, such as cultural, geographical, political, and economical factors. Some food trends evolved into staples whereas the others were simply dropped (not literally). From clam broths to fondue, junk food to casseroles, and pasta salad to avocado, the in-things of the moment can be said to have been products of the epoch.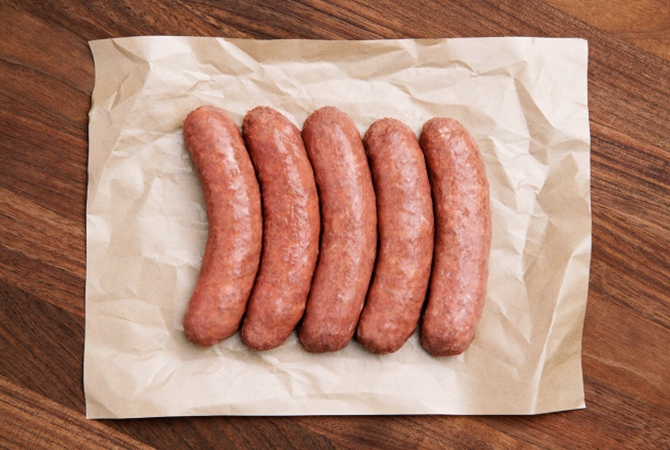 As time goes on and the 2000s came, mankind began to take their health more seriously. That includes deciding on thorough shifts in lifestyle choices. One noticeable difference—the consumption of food. Every year, we stumble upon new healthy food trends, such as oat milk (to replace dairy), moringa (as opposed to matcha), and quinoa. However, another fad has been gaining traction and that's the meatless meat. Yes, vegan meat. You read that right. Wondering how can meat be vegan? We break it down for you below.
Alternative meats (an alternate term for vegan meat), although a niche industry, are gaining in popularity. While it's true that veggie patties have been in the market for awhile, these new age vegan meats aren't exactly the same. In fact, companies such as Beyond Meat and Impossible Foods have invented meatless meat products that invoke the genuine experience of tasting actual meat.
The question is how did these companies create an alternative that gives the same experiences with meat, fish, and dairy? The answer lies in heme, a fundamental molecule found in every living plant and animal that makes meat taste like meat. It was discovered that the alternative cooked, smelled and tasted just as similar to the real thing when heme is mixed with plant proteins, fats and other simple nutrients (read more here).
In the past, vegetarians were the main target market for veggie patties but with technological breakthroughs, this is a contemporary horizon. Meatless meats by Impossible Foods, Beyond Meat, and Phuture Meat (a Malaysian company) are aimed at meat-eating customers. In fact, Ethan Brown, the founder of Beyond Meat, said that 93 percent of their patrons are neither vegans nor vegetarians.
Can one actually distinguish between real and fake meats? You will have to find out for yourself. According to Tim Carman from The Washington Post on Burger King's alternative hit, "the Impossible Whopper patty, all by itself, has more flavour than the meaty one".
The thing about food is that it is very individual-dependent. After all, our palates and preferences do vary. You might either find that Beyond Meat tastes better than the vegan meat from Impossible Foods, or that none of them seem like meat at all. The best way to know is to actually savour them on your own. Without further ado, check out some of these spots where you can go heme on the alternative meats of your choice.
1. Privé, Singapore
There are a few Privé outlets in Singapore and Malaysians seeking the nearest location serving alternative meats should try out The Impossible Burger there. Whether it's the Somerset or Wheelock branch, you can opt for either The Impossible Meat patty or Beyond Meat patty (priced at approximately RM65).
For more information, visit this website.
2. Bread Street Kitchen by Gordon Ramsay, Singapore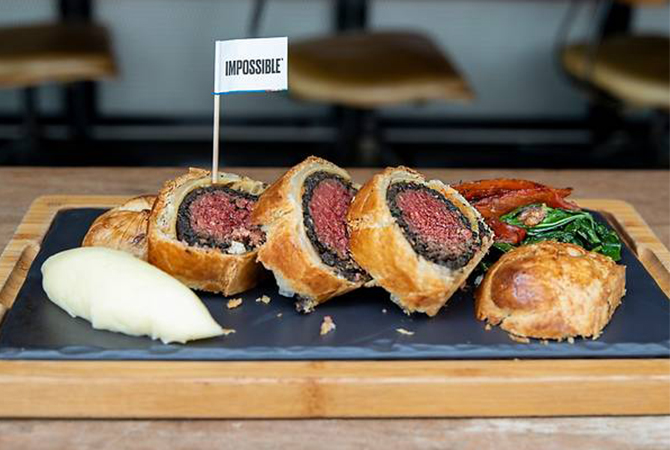 Among the many restaurants serving vegan meat in Marina Bay Sands is Bread Street Kitchen. Here, you can choose between the Impossible beef Wellington or the flatbread (priced approximately at RM118 and RM72 respectively).
For more information, visit this website.
3. Cut by Wolfgang Puck, Singapore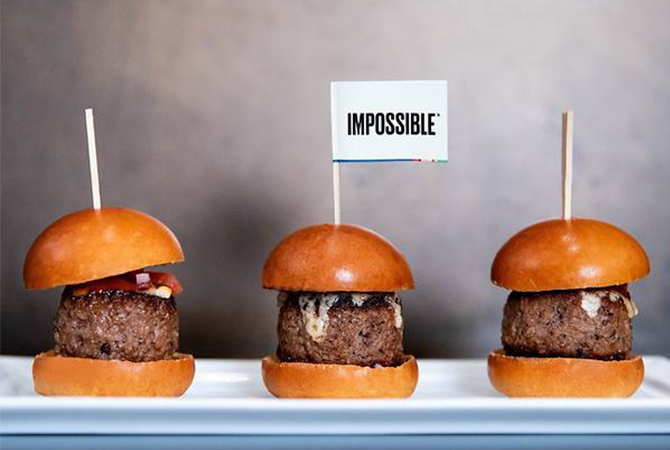 If you have been to Marina Bay Sands, you would have easily noticed Cut. Similar to Bread Street Kitchen, Cut has its own variation of the alternative meat with The Impossible Sliders. This plant-based mince (priced at approximately RM55 for three) is almost exactly like the Mini Kobe Beef Sliders, executive chef Joshua Brown's signature.
For more information, visit this website.
4. Sushi Ryu, Malaysia
This isn't just the first restaurant in the country, but also the only one to try fake meat by Beyond Meat. Located at Platinum Park, this is as close as you can get to an alternative meat without travelling abroad. It's 100 percent vegan and plant-based but with the satisfaction of real beef. The Beyond Meat Katsu Sando is priced at RM100.
For more information, visit this website.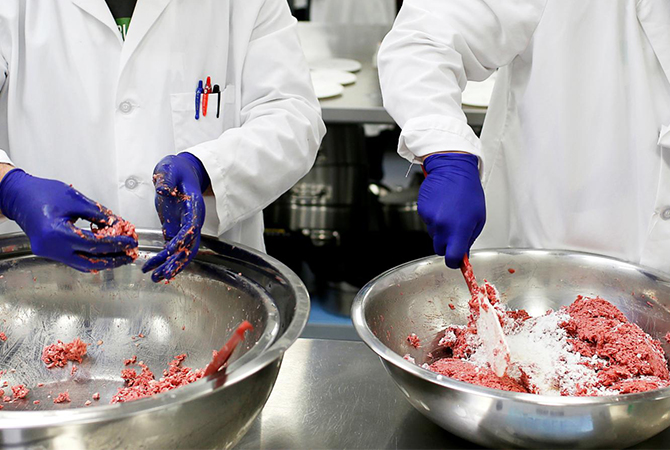 Now that you know where to go for fake meats from Impossible Foods and Beyond Meat, you can finally test them out. Do they appear and assay like actual meat? Either way, the interest in alternative meats doesn't seem to be ending any time soon, especially with companies such as Impossible Foods raising approximately RM1.2 billion from investors. They include the likes of Bill Gates, Katy Perry, Serena Williams, and Jay-Z. Only time will tell if these products will end up becoming a norm rather than just a fad. In the meantime, read more about Impossible Foods (here), Beyond Meat (here) and Phuture Meat (here).