Here's everything you need to know about the two new additions to the brand's popular collection that begun in 2016
Whisky or whiskey, it is one of the most iconic and popular distilled alcoholic beverages around. While there are a myriad of whisky brands (including Malaysia's very own Timah), one of the most prominent and well-known is The Macallan.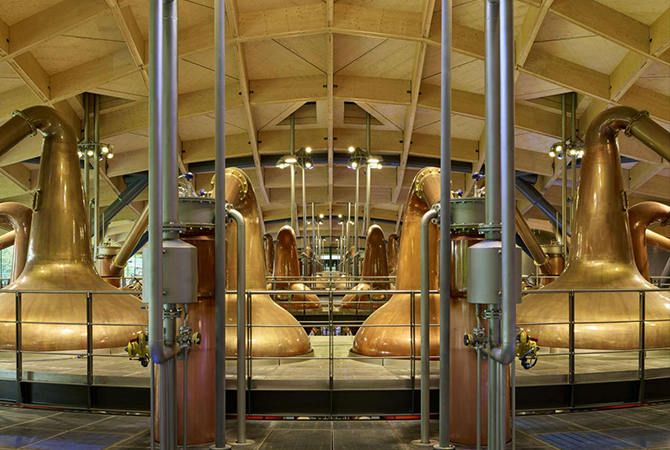 Founded by Alexander Reid in 1824, The Macallan has some of the most admired single malt whiskies and in 2018, the brand unveiled its new £140 million (approximately RM752,757,000) distillery and visitor experience on its Speyside estate—with an architecture that takes its cues from ancient Scottish Hills; cutting into the slope of the land.
Now, The Macallan is making headlines once again with the introduction of Double Cask 15 Years Old and Double Cask 18 Years Old—an expansion of the range that begun with The Macallan Double Cask 12 Years Old in 2016. The collection is an amalgamation of American and European oak sherry seasoned casks; combining to concoct a well-balanced single malt Scotch whisky that is warm, soft, and sweet in character.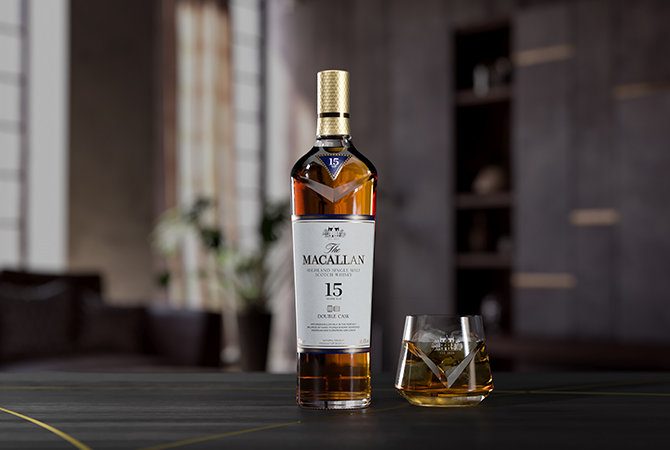 Enhancing the existing Double Cask range, expect aromas of dried fruit, toffee, and vanilla from The Macallan Double Cask 15 Years Old. In addition to a creamy mouthfeel, you'll notice that The Macallan's more traditional characteristics of rich fruits, sherry, and wood spice are, in fact, balanced with flavours of American oak including honey, citrus, and chocolate. You can appreciate the flavour notes by having it neat, over ice, or in a cocktail.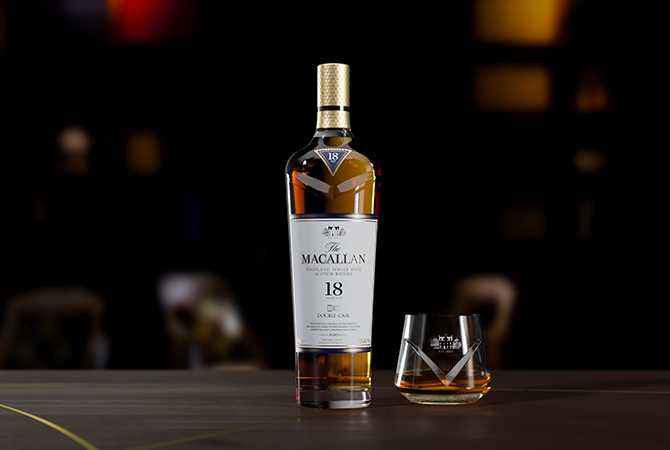 As for The Macallan Double Cask 18 Years Old, its rich amber honey tone is instantly visible and you'll be able to identify notes of dried fruits, ginger, and toffee as well as a warm oak spice finish that's balanced by flavours of sweet orange. When compared with Double Cask 15 Years Old, this is said to be offer more complexity—especially with the addition of raisin and sultana. The whisky is best enjoyed near or over ice to savour the layers of flavour.
The Macallan's single malts rely massively on oak for quality, natural colour, as well as distinctive aromas and flavours. For Double Cask, The Macallan sources European oak from forests of northern Spain and the French Pyrenees as well as forests of Ohio, Missouri, and Kentucky for American oak.
The Macallan Double Cask 12 Years Old, Double Cask 15 Years Old, and Double Cask 18 Years Old are priced at RM360, RM540, and RM1,120 respectively. Time to treat yourself to some euphoric harmony with these whiskies.
For more information, visit this website.