Where to eat in the Klang Valley for January 2021: French cuisine served at the gorgeous Arte by Thomas Chan, a wide selection of cakes at Ga GaCakes, and more
This month's edition of #BUROEats has got you covered on all things savoury and sweet that's guaranteed to welcome 2021 on a high note. Be it a birthday event, a weekend brunch or an afternoon tea session with friends, we've got you covered.
1. Arte by Thomas Chan
It doesn't get more regal than Arte by Thomas Chan. The restaurant is the brainchild of the creators behind Arte properties and aims to bring together fantastic French food with the atmosphere of a "romantic Parisian getaway". The interior is akin to something out of a dream, taking cues from the Palace of Versailles and the medieval Notre-Dame cathedral. This glamorous restaurant is ideal for just about any occasion. They offer a stunning Afternoon High Tea (which includes mouth-watering macaroons and creamy éclairs) as well as a selection of mains for dinner. If you're keen on some refreshing cocktails, try out the Rosemarytini and the Flower Power.
Address: Arte Mont Kiara, Jalan Sultan Haji Ahmad Shah, Kompleks Kerajaan, 50480 Kuala Lumpur
Opening hours: 12pm - 10pm (closed on Mondays) 
Contact: 013 916 4123 for restaurant reservations
Email: [email protected]
2. Henry And Camille
If you're someone who enjoys a good cookie—and boy, aren't they hard to find these days—Henry And Camille is the place to be. Their Oatmeal and Cranberry Cookies will convert even the most anti-oat-er to an oat-lover. Their Chocolate Chip and Sea Salt and Smores cookies are also not to be missed. Aromatic coffee and delectable cookies aside, this cafe also serves freshly baked bagels with creamed cheese (priced at RM10 each). 
Address: 54-M, Jalan Medan Setia 2, Bukit Damansara, 50490 Kuala Lumpur
Opening hours: 8am - 10pm
Contact: 03 2011 1735
3. Cakies KL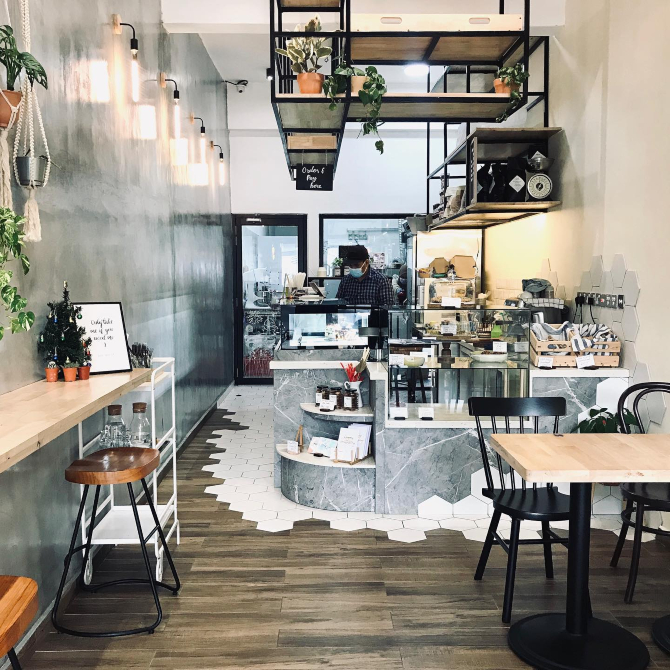 Cakies is a small hidden gem in TTDI offering an array of thick, layered cakes; rich chocolate croissants (priced at RM8); cereal cookies; and brownies. It's the best place to spend an afternoon because it's cosy enough to enjoy a book and intimate enough for a casual coffee date. Customers have been known to return for Cakies's signature cream-filled bombolone doughnuts. We recommend either the salted caramel cream cheese doughnut or the classic chocolate. You won't be disappointed. They also do custom cake designs so if you're looking for a one-of-a-kind birthday cake, give them a try.
Address: 139, Jalan Aminuddin Baki, Taman Tun Dr Ismail, 60000 Kuala Lumpur
Opening hours: 8am - 6pm (Closed on Mondays)
Contact: 013-308 6645
Email: [email protected]
4. Small Shifting Space 
Small Shifting Space or SSS is so much more than your regular coffee house. It offers a sensory experience that includes a myriad of lifestyle workshops and evening pop-ups. Come in for an afternoon caffeine fix and stay on for an intriguing evening which will have you leave more educated about wine than when you first entered the space. "We're able to value add by sharing what we've learned and at the same time, have winebars be as sexy as a cocktail bar, and still appeal to a younger crowd," founder Lee tells us. The purveyors behind the venue created a welcoming atmosphere and set-up with a goal for customers to enjoy the full experience so that it's not just a place to dine at. The set-up, which consists of pebble wash, silver travertine slabs and fluorescent lights, is definitely an Instagrammer's dream. 
Address: 141, Jalan Petaling, City Centre, 50000 Kuala Lumpur
Opening hours: 9am - 4pm (closed on Wednesdays)
Contact: 017 440 5591
5. 270 sqft 
The name of this cafe takes inspiration from the size of the area itself, a humble 270 sqft. Within the quaint space, you'll be served amazing coffee, bagels and cakes along with chilled music and a friendly team of baristas and servers. Signatures include the Yuzu Tonic (served in a photo-ready uneven cup), the Smoked Salmon Bagel, and for dessert, the Coffee Rum Cheesecake. Filtered coffee is also a key selling point of 270 sqft with nothing but positive reviews from customers.
Address: 27, Jalan 21/1, Sea Park, 46300 Petaling Jaya
Opening hours: 9am - 6pm
Contact: 03 7866 0829
6. Bouchon Enfin by James Won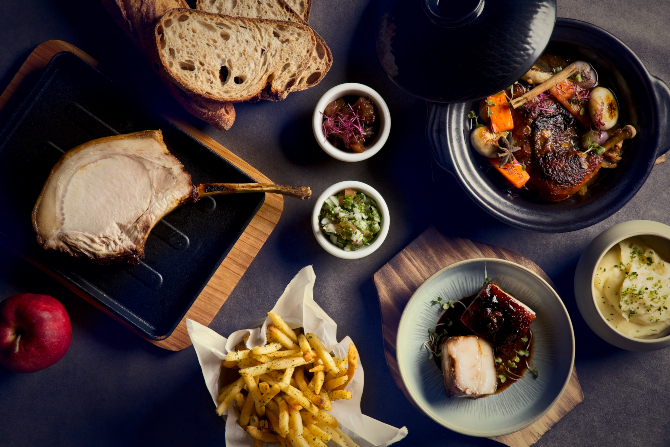 Located in Pavilion Kuala Lumpur, the restaurant is an extension of acclaimed Chef James Won's ideals in bringing together the best of French and Malaysian cuisine. Bouchon Enfin takes inspiration from restaurants in Lyon which provide a convivial atmosphere and a relaxed dining experience that can be enjoyed by the whole family. Won intends to emulate this concept through Bouchon Enfin and make French cuisine accessible to locals by adding a Malaysian twist. Inside you'll see an interior that evokes a lepak vibe with a unique wing installation and mural courtesy of renowned graffiti artist, Kenji Cha. The must-try dishes include the Pork Tomahawk aka Tomapork, the Wild Rice Bowl and the House charcuterie platter.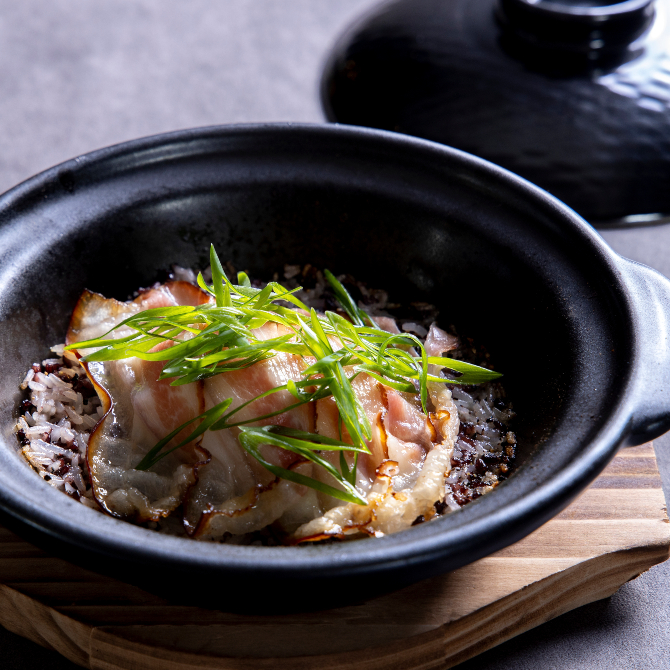 Address: Lot C3.10.02 Level 3, Pavilion Kuala Lumpur, 168, Jln Bukit Bintang, 55100 Kuala Lumpur
Opening hours: 10am - 10pm
Contact: 012 669 9156
7. SekBao My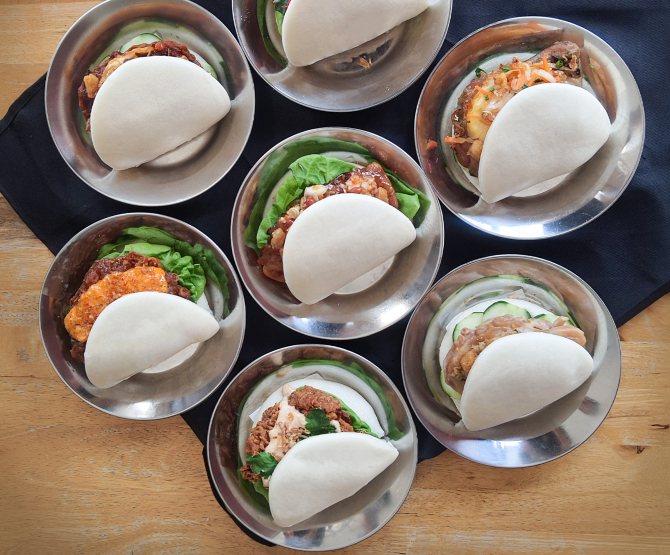 The idea of SekBao was actually conceived during the MCO lockdown. Back when people would start cooking at home and testing out new recipes but for the founders of SekBao, it eventually turned into a business. There's a wide range of variety for their delectable steamed baos but start off with their four signatures: Korean Fried Chicken Bao, Vietnamese BBQ Chicken Bao, Thai BBQ Pork Bao and the Nyonya Assam Fish Bao (which we hear reminds the chef of his visits to Malacca). Every bao is made from scratch and uses authentic ingredients, staying true to the original recipes. They're currently available for takeaway or delivery.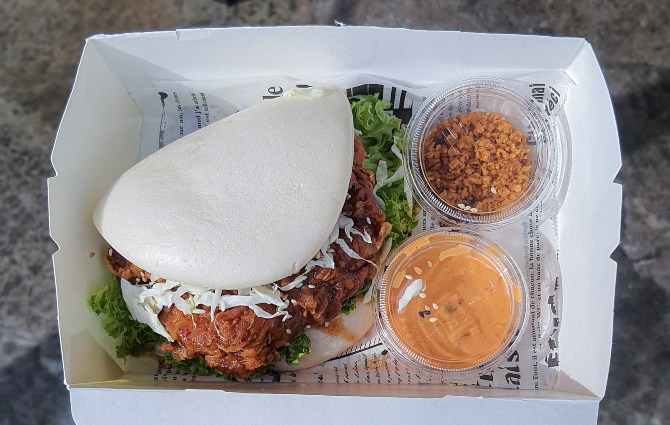 Address: No. 53, Jalan Awan, 68000 Ampang
Opening hours: 11am - 3pm (closed on Tuesdays)
Contact: 017 370 0361
Email: [email protected]
8. Ga GaCakes KL 
Who doesn't go gaga for cake? But at Ga GaCakes, they take baking to another level. Despite only opening recently, they've proven to be a crowd favourite, having frequent lovers of all things sweet stop by. Whatever flavour, theme or design your mind can conjure, they'd most likely have it. Curious to try a signature sweet dish? Give their Pistachio Paris Brest (priced at RM18) a try. 
Address: L01-L02, Seventeen Mall, Jalan 17/38, 46400 Petaling Jaya
Opening hours: 10am - 10pm 
Contact: 03 7625 7715
Email: [email protected]
9. Gure Café 
Gure Café is the perfect example of an unassuming hidden gem that is worth the visit. Aside from the elegant charm provided by the interior's wooden furniture and concrete walls, Gure is also known to serve up some exotic flavours such as the Ethiopia Fuji Woreda Shakisso filtered coffee (priced at RM15). They also create their own special blend in the Guro signature Artisan Matcha (priced at RM18).
Address: K-G-06, Block K, Pusat Dagangan NZX, 47301 Petaling Jaya
Opening hours: 9am - 5pm
Contact: 03 7493 0121
10. Fine Coffee and Flowers 
Remember the local florists Fine Flowers by VACH who taught everyone how to make floral festive wreaths at home on an episode of BURO Experiences? They've also branched out to open a cafe serving delightful hot food and pretty, pretty desserts. Less than a month old, Fine Coffee and Flowers recently debuted a new dessert even: a Deconstructed Strawberry Cake with homemade strawberry sauce and the fine makings of an envy-worthy Instagram shot. Besides food and drinks that will certainly satisfy your palate, the interior is a feast for the eyes with bonus points for the aesthetically-pleasing choice of tableware. While you're there, feel free to admire their floral arrangements or enquire for one of your own!
Address: C2, 1, Jalan Ampang Utama 1/1, Ampang, Kuala Lumpur, 68000 Ampang Jaya
Opening hours: 9am - 6pm