Sick of tofu, Falafel, or mushroom burgers? Vegan or not, black bean patties might just be the alternative you've been looking for.
These black bean burgers are high in protein, have a complex texture and winning flavour. The mixture comes together in just 25 minutes and can be used to make patties for cooking either on the backyard grill or indoors in a skillet.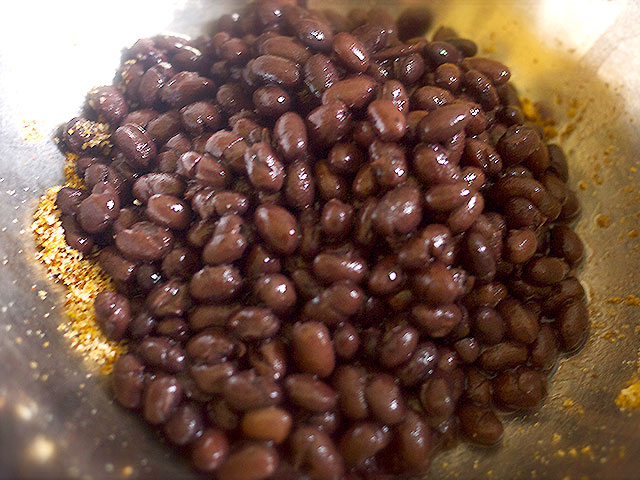 Prep time: 25 minutes | Cook time: 7 - 8 minutes | Serves:  4-5 
Ingredients
1 can black beans, rinsed and drained
1 teaspoon minced garlic
1 tablespoon mustard
1 tablespoon buckwheat flour (standard white or wholemeal flour works too)
1 tablespoon chopped jalapeños
2 tablespoon finely chopped onions or salsa if you have some lying around
1 tablespoon chopped walnuts
1/2 teaspoon salt, to taste
Method
1. In a large bowl, roughly mash beans with a fork until slightly pasty.
2. Add in the remainder of the ingredients until well mixed.
3. Using your hands, form the burger patties into your desired size and place on waxed paper.
4. Lightly fry in a seasoned skillet, broil or grill until patties are browned and firm to handle. This should take 3 to 5 minutes on each side.
5. Assemble onto a toasted wholemeal or sour dough burger bun and dress with your favourite toppings.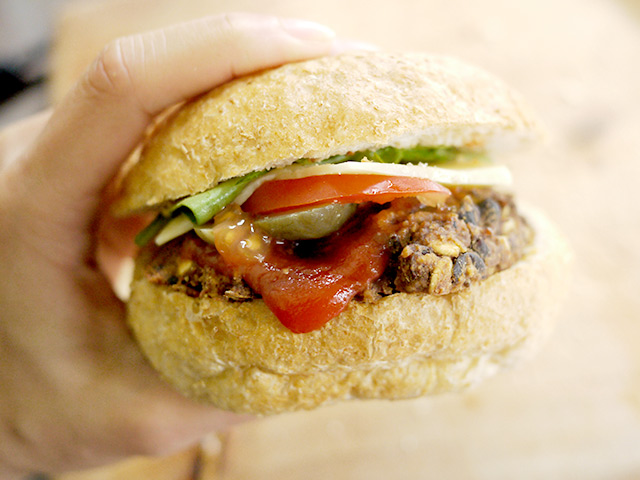 Tips
*These black bean burgers cook best under a moderate heat so that they can cook through and firm up before the exterior burns.
*Extra uncooked patties can be frozen on wax paper in plastic bags or wrapped individually in an airtight container; great as a quick go-to meal or wholesome burger for the next barbeque.
Get more nutritious yet delicious recipes like this on PurelyB, a healthy lifestyle website.
Related stories:
Let's cook: Steamed garlic prawns recipe
10 Superfoods for your ultimate shopping list