The pandemic saw an acute rise in the Instagram bakery craze: Ahead, two local entrepreneurs share their experiences with starting an at-home business (along with a few tips)
It has been a rough couple of years. In case you missed it (no idea how you would), we've endured three government upheavals in three years, a global pandemic, multiple on-and-off lockdowns, and a recession. Pretty bleak, by all accounts. In spite of it all, however, there is a silver lining.
The pandemic has proven that remote working is not only possible but, in some cases, more beneficial than traditional office-based working. With productivity surging, morale improving, and stressful commutes cut out entirely, the work-life balance of many employees has drastically improved. The result? More time for hobbies such as sewing, gardening, and—most pertinently—baking (what else is there to do, eh?).
In fact, the baking craze took Malaysia and the world by storm during the first MCO and global lockdown. You may recall explore pages and feeds filled with sourdough loaves, cloud bread, and a variety of other baked goods. On the flipside, with budgets shrinking and furlough looming, many were searching for other sources of revenue. Thus, the at-home Instagram bakery boom was born.
Instagram businesses are nothing new, but the pandemic has fostered a sharp uptick in the phenomenon. But, why have budding entrepreneurs resorted to the app? What makes it such a useful tool for small businesses?
To glean some insight into the world of Instagram businesses, we spoke to two of KL's hottest at-home IG bakers, Sharifah Samira Albana from Fari and Ali and Daphne Ng from Basket Break.
First, let's get to know them a little:
Sharifah Samira Albana, Fari + Ali
Website | Instagram | Facebook
---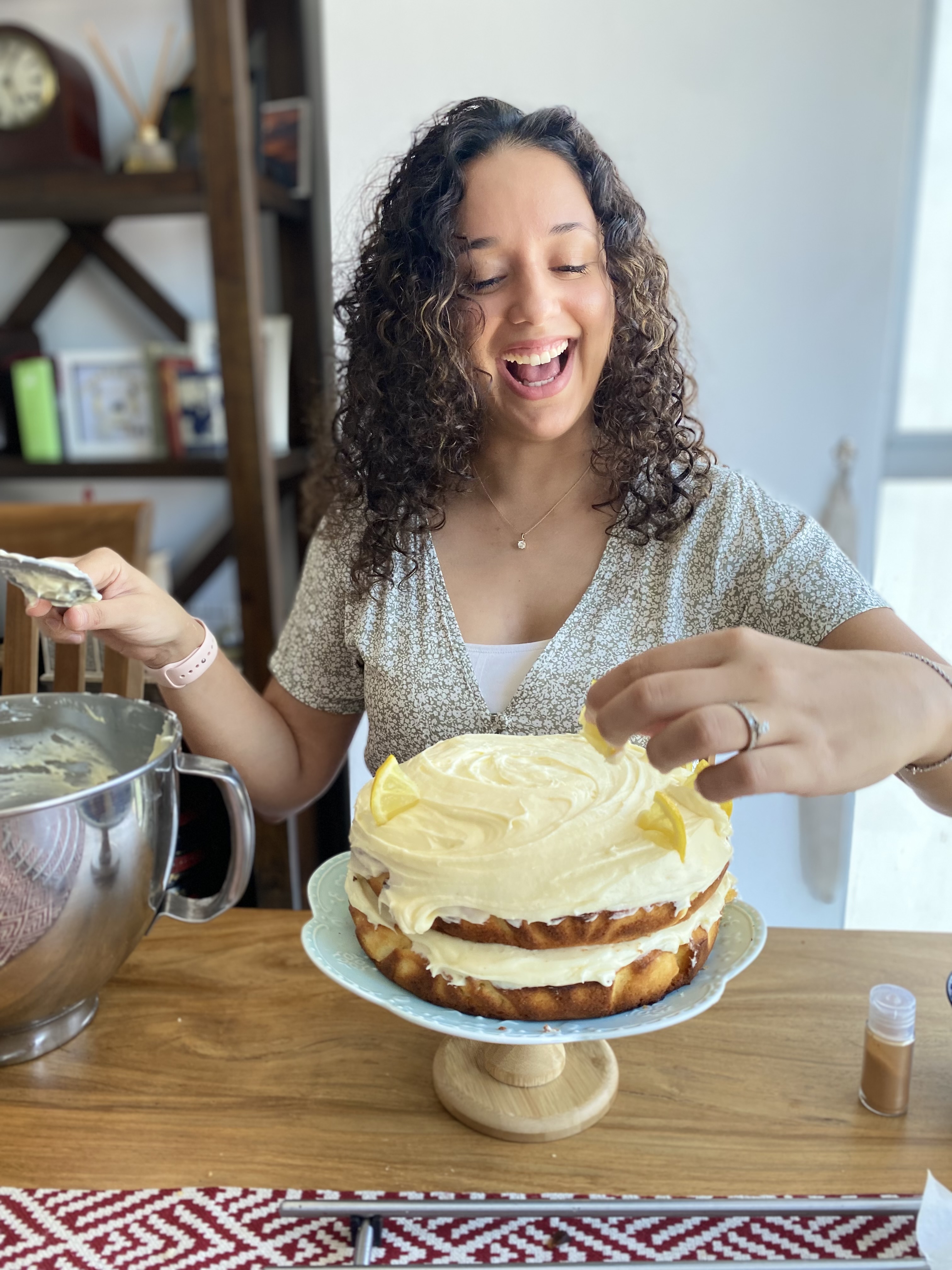 Can you tell us about the inspiration behind Fari and Ali?
Albana: "Fari and Ali were my late maternal grandparents. I was born and raised in Malaysia to an Iranian mother and a Malaysian father but, despite growing up here in KL, my Iranian roots have always been very strong. I spent every single school holiday until I was 18 in Tehran with my grandparents, and they were such an integral part of my life.
"My fondest memories in Tehran involve coming home with a box of 'shirini tar'—basically, a box of cream-based desserts—and sitting around the table with my grandparents, watching my grandfather having one too many (and getting a cheeky telling off from my grandmother).
"During the first MCO, I found myself trying to bring those memories to life and so I started practising baking noon khamei or cream puffs. On my 11th or 12th try, I took a bite and there it was: I had created a dessert that had actually transported me back to those days with Maman Fari and Baba Ali, sitting around the table, laughing with them. Gosh, it made me feel so very warm inside."
You've got a loyal clientele (writer's note: I am one of them)—what does your process for creating a menu look like?
Albana: "Creating a menu for Fari and Ali stands guided by my key principles which are authenticity, quality, and affordability. My first port of call is always making sure the desserts I introduce taste like something you'd get from a confectionery shop in Iran. Once I nail that aspect, then I feel confident to call it an authentic Persian dessert.
"The next step is to ensure that all the ingredients I source are of the highest quality. Being able to source the right ingredients for a specific dessert determines whether or not it goes on the menu. Price points are also very important; we started out creating a menu with pricing that wouldn't break the bank, while not sacrificing the quality of our ingredients. We wanted a family of four or five to be able to buy a box and really eat their fill without burning a hole in their pockets."
---
Daphne Ng, Basket Break
---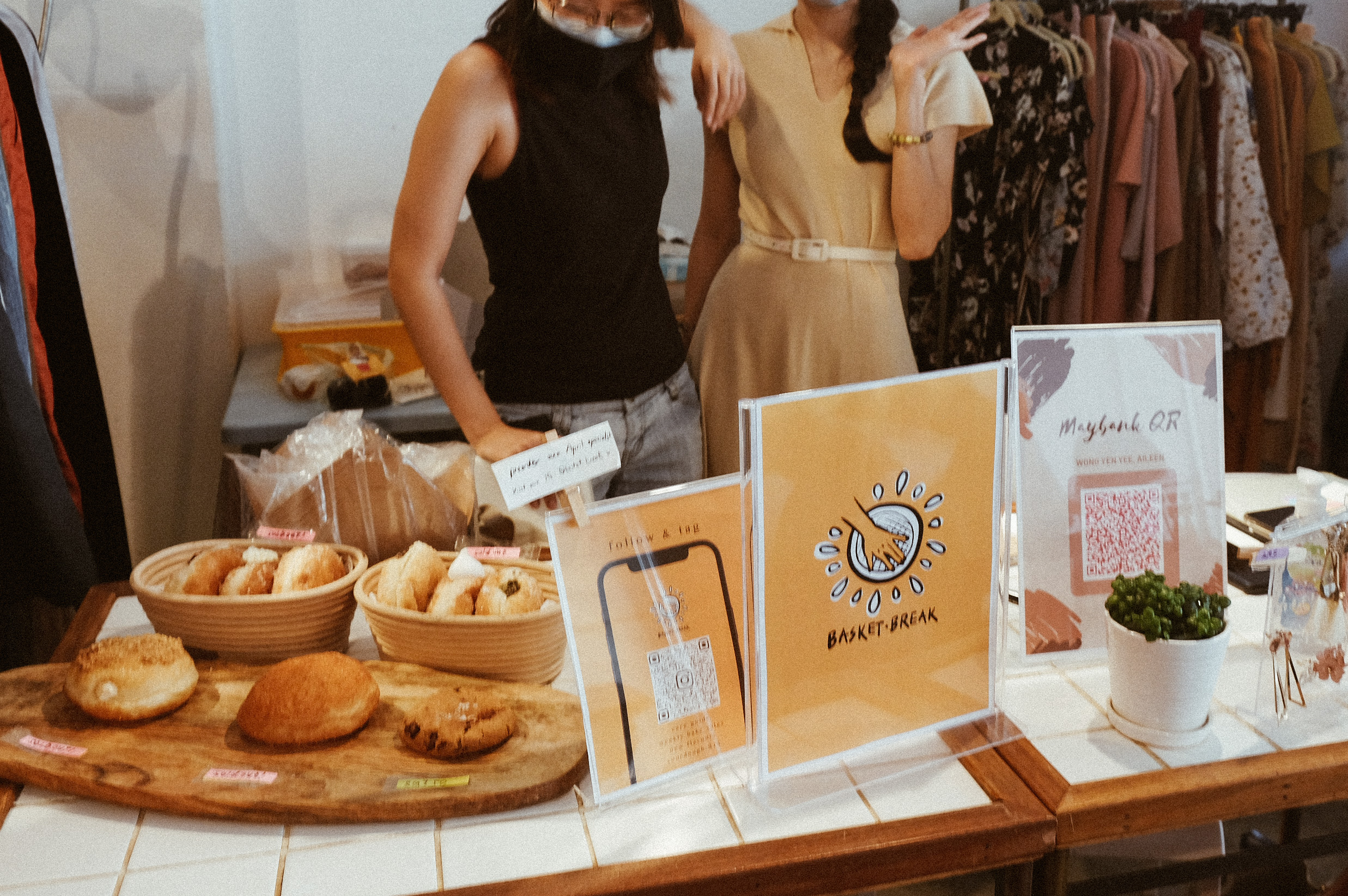 You're renowned for your unique menu. What inspired you to combine sourdough with doughnuts (and cookies)?
Ng: "Sourdough doughnuts (or bombolonis, beignets, youtiao, malasadas—the many names of sinful fried dough) started from corporate fatigue, rewatching many old Bon Appetit YouTube videos, and feeling the urge to bake despite having a broken fridge.
"Sourdough cookies happened as a bonus. It's where the liquid starter discard from refreshing our starter goes—into chunky chewy crisp cookies."
Where does the name Basket Break come from?
Ng: "Before sourdonuts, Basket Break was a creative outlet for chasing the perfect sourdough loaf, experimental bakes and cooks. Little known fact: It was also a place to embroider and needle paint, which quickly stopped—it earned me pricked fingers and strained eyes. Scroll down far enough BB's IG page and you'll catch a few glimpses!
"It's truly as simple as taking a 15-min 'Break' from my (then) full-time job to fold my dough during bulk ferment. I couldn't find another noun to categorise both embroidering and baking… 'Basket' was the closest. It stuck."
---
Since launching their Instagram bakeries, these women have found extraordinary success, garnering a considerable customer base and boasting sold-out menus week by week. The question is: How did they get here? Between their day jobs and their passions, when did they find the time to run a business? All these answers and more (plus some handy tips for newcomers) ahead:
How has it been starting a business in the pandemic? What has been the most difficult obstacle?
Albana: "Starting a food business in the midst of a pandemic somehow worked out to our benefit. With people being forced to stay at home and drastically cut down on dining out, the "home bakery" and "home food business" market truly boomed. We were lucky to be riding that wave so, in that sense, the pandemic was probably the catalyst to our growth. Our most difficult challenge has been securing a reliable supply of ingredients. Most of our ingredients are imported and we have had some supply issues as a result of the many lockdowns everywhere in the world. Every challenge taught us something, though, and we definitely learnt from them."
Ng: "For the most part, it gave me a sense of purpose in the pandemic. If I hadn't started this, I'd probably be amassing plants or making more TikToks than I already do. The challenges fluctuate from week to month—scaling from making 20 to 200 sourdonuts, meeting demands, boosting demands, juggling six roles in one body. Like many solo home bakers and small businesses, the biggest challenge about starting and maintaining a business is doing everything by yourself."
You are (or, at least, were) a consultant by day and self-taught baker by the weekend—how did you juggle your day job with your bakery business?
Albana: "I've been a full-time consultant for close to five years but have recently resigned to pursue Fari and Ali full-time. I won't lie—juggling two jobs for nearly a year and a half has been challenging, but I've had a good support system as I work with my mum and, occasionally, my husband helps out too! I work Mondays to Fridays (and sometimes weekends) at my day job and clock into Fari and Ali at 7am on Saturdays and Sundays.
"Essentially, I have been working seven days a week for 18 months! This has come with a lot of sacrifices: I don't really rest anymore. I miss out on coffee and weekend brunches with friends, spending time shopping, or chilling by the pool, or even getting away for spontaneous trips at the weekends. But, I love it and wouldn't have it any other way. I'm always looking forward to the weekends, and I enjoy every minute of my baking days, especially as I get to do it with my family. Also, in a way, all our time spent in lockdown has meant that I haven't really missed out on too much and, now that things are opening up again, I will be doing this full-time. One job will mean a better work-life balance... I hope!"
You've largely grown your busineses on Instagram. What do you think are some of the advantages of Instagram for new businesses?

Albana: "Instagram opened up a market for us that otherwise would have taken a very long time to grow. We are also quite fortunate to be living in a country where Instagram is a pretty strong tool for small businesses to market and sell their products. In other words, the culture and confidence in Instagram businesses is already there. Instagram takes "word of mouth" to the next level. We found that once someone posted about our products, a friend would then order, and then another, and it would just grow from there. Instagram is also fundamentally a free marketing tool if you do not leverage on the paid features. So, if you use it right, you can get your product out there with minimal cost incurred."
Ng: "First, the spark of digital word of mouth is powerful in a pandemic world. Secondly, it's easy to launch a very small part-time biz without investing in a website. Sharing an IG story is as simple as swiping up—this can be useful for flash sales or quick announcements. Thirdly, you quickly learn what your customers are like, and it's easier to connect. That said, advantages can also quickly turn into disadvantages!"
What advice do you have for others starting their own Instagram businesses (either food-related or not)?
Albana: "My advice would be to just go for it! You won't know how successful you will be unless you try. Have confidence in your product, make sure the quality is consistent and be patient. Mighty oaks from little acorns grow, so build your market slowly, expand your product offerings, listen to your customers and, most of all, have fun with what you do. If you have a passion for your business, it will shine through."
Ng: "This advice is as much for us (me) as it is for anyone starting out: 1) When it hits a point where you have to scale, don't be afraid to scale. Do it at your own pace. 2) When you receive too much varying feedback, refer to the moral of the story RE: The Man, The Boy, and The Donkey. 3) [Insert Bear Grylls] Improvise, adapt, overcome."
For context, this is what Ng is referring to: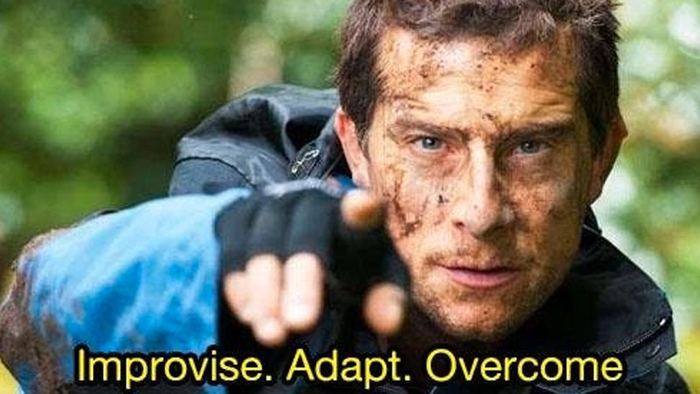 What does the future hold for Fari and Ali?
Albana: "A lot of exciting things will be happening at Fari and Ali. Most importantly, we will be baking at least five days a week as opposed to weekends only, which means that there'll be more desserts to go around! We will be also moving from a home-based business to a small commercial spot soon, however, we will still only be available for deliveries and takeaways.
"New product offerings are also on the horizon, so there is lots of stuff to look forward to. More importantly, I am excited to fully commit to Fari and Ali and invest my time and energy in seeing it grow. The world is our oyster so let's see where we go from here!"
What does the future hold for Basket Break?
Ng: "We're going from Basket Break to Basket Break Bakehouse. In other words… a physical bakehouse—not from home, but with the equal amount of care and time dedicated to our sourdough baked goods (and not just sourdonuts)! It's very new news and we hope to open by the end of 2021, fingers crossed."
Find more food stories here.