Chef Stéphane Buron—recipient of the most prestigious award in professional craftsmanship in France—will be at the helm of Mandarin Grill from 2 to 6 May 2017
Ingenious creations supplemented by the best produce of the season are Chef Stéphane Buron's arsenal in presenting his showcase of fine French cuisine. For five days only (2 to 6 May), Chef Buron will take guests on an epicurean odyssey through the intricacies of French finery presented in innovative gourmet dishes.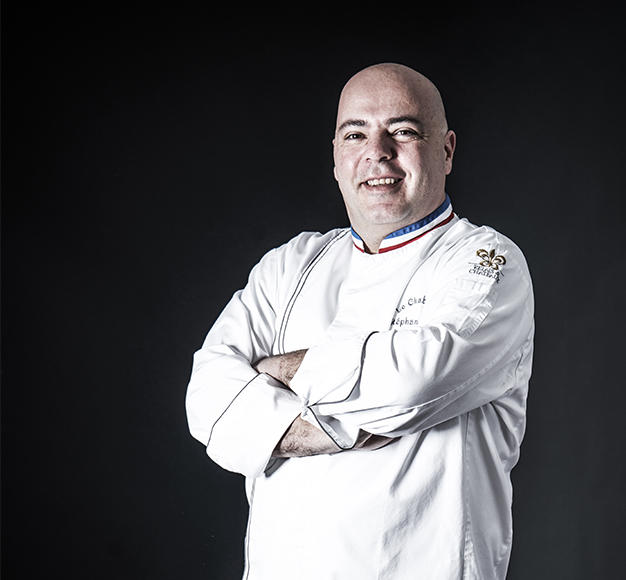 On top of heading the two-Michelin starred restaurant Le Chabichou in one of the world's most luxurious ski resorts, Chef Buron's distinct culinary flair has won him first prize in what is nicknamed the "Everest of gastronomy", the Prix Culinaire Internationale le Taittinger in 2002 before being crowned Meilleurs Ouvriers de France—a prestigious and notoriously challenging competition held to award the best craftsmen in France across all disciplines—in 2004. 
His professional life has taken him all over the globe with stints at the most celebrated kitchens of worlds, like Le Relais in Mougins, Hotel Martinez in Cannes, Palais de l'Elyse in Paris and the Palm Court in Florida. Chef Buron also takes time off from his bustling schedule at Le Chabichou to share his passion for gourmet cuisine in cities worldwide such as Brazil, Japan, Macau and Thailand, to name a few.
Whether you are a French cuisine enthusiasts or just an everyday gourmand, this opportunity to savour the craft of Chef Stéphane Buron should not be missed. 3- and 4-course menus are available for lunch while dinner tasting menus will play out in both 5- and 7-courses. Chef Buron's signature dishes will also be presented a la carte throughout the promotion period.
Open for lunch and dinner, Mandarin Grill accepts reservations at +60(3) 2179 8960 or email [email protected] 
Related stories:
Mandarin Grill: A classic steakhouse experience
I learnt how to play tennis in just one lesson from a professional coach at Mandarin Oriental KL
Review: Skin renewing facial at Biologique Recherche, Mandarin Oriental KL