Food is best enjoyed when you're eating it with the people you care about so gather your loved ones to break fast at some of the best Ramadan hotel buffets in KL for 2018
1. Barakat & Syukur buffet dinner at The St. Regis Kuala Lumpur
It won't just be about the food fare. It will be a true celebration. The Astor Room will be transformed into a glorious venue complete with tastefully adorned flowers and decorations. The buffet spread will feature the best of both worlds but with an added twist. You'll have the signature dishes such as chicken and beef rendang, a selection of lemang and ketupat palas, and 'Jenahak' fish head curry. You'll have the Middle Eastern dishes like the basmati Moghul mandy rice and leg of lamb bone. You'll have live cooking stations featuring slow-roasted grass fed Australian lamb, marinated with Malay spice and served with sweet sambal. You'll have one of the best Ramadan buffet dinners this year.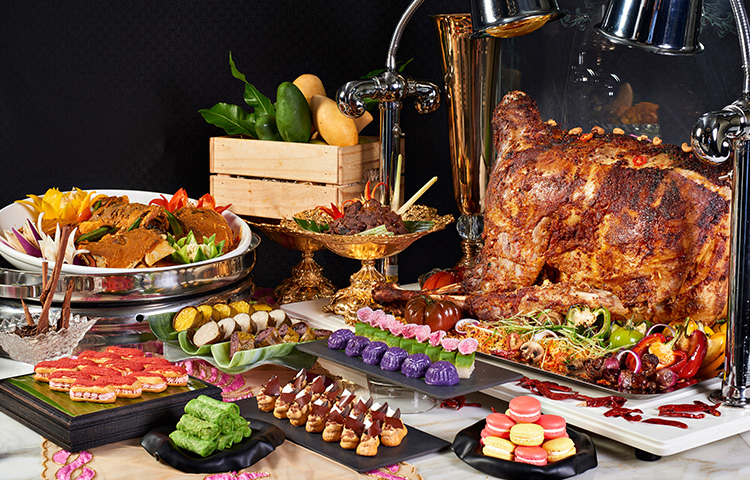 Highlights: The interactive gourmet sandwich board with a variety of local and international filling such as Beef Rendang and Chicken Kerutuk. The classic French desserts inspired by traditional Malaysian flavours. Think: Teh Tarik Creme Brulee, Pandan & Kaya Eclair, and Choux Chendol Paris Cream.
Price: RM220 per person
Availability: 21 May - 13 June 2018 
Time: 6.30pm to 10.30pm, daily
Contact: [email protected] | 03 2727 6696 
2. Majestic Festive Banquet Dinner at The Majestic Hotel Kuala Lumpur
Any classic Malay dish that you can think of, you'll probably be able to find it at Level 3 of The Majestic Hotel Kuala Lumpur. In fact, the team will be preparing over a hundred classic Malay recipes with at least a couple of dishes from each state in Malaysia. Their signature, however, is the Kambing Percik at the kambing golek counter. Those with a sweet tooth won't be disappointed either as there'll be a selection of local delicacies - from Malay kuih to cendol to bubur pulut hitam.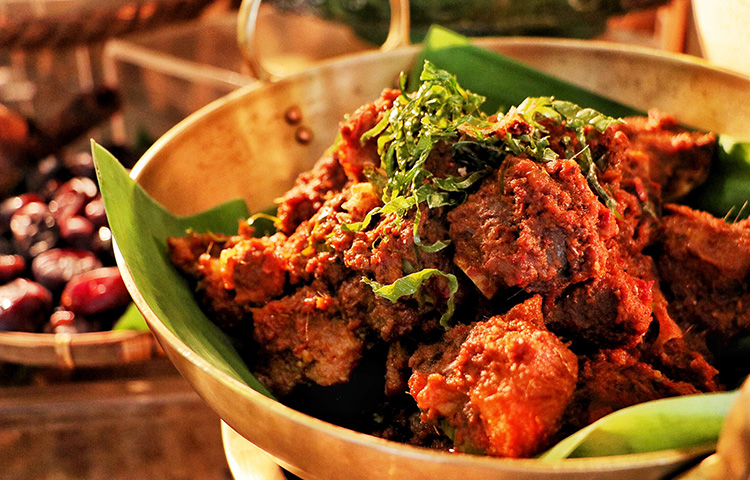 Highlights: The freshly made dodol and Ketam Lemak Cili Padi.
Price: RM125 nett per person
Availability: 15 May - 14 June 2018 
Contact: 03 2785 8000
3. The Best of Asia Cuisine by Chef Wan buffet at Mandarin Oriental, Kuala Lumpur
Malaysia's Food Ambassador and Celebrity Chef Wan will be presenting a specially curated buffet featuring only some of the most favourite dishes for the occasion. From Rojak Betik Terengganu to Ikan Bakar Portuguese to Rendang Udang Galah to Laksa Johor, you'll be spoilt for choice. And since no Ramadan buffet is complete without a live station, the star of theirs is the Kambing Panggang Berempah.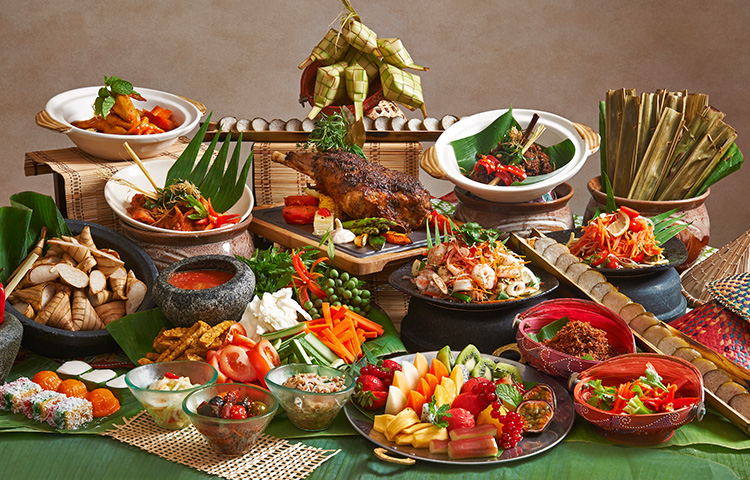 Highlights: Chef Wan's very own recipe of Sup Ekor Istimewa. 
Price: RM228 nett per person at Mosaic and Lounge on the Park; RM188 nett per person at the Diamond Ballroom
Availability: 23 May - 31 May 2018 
Contact: [email protected] | 03 2179 8797 
4. Juadah Iftar Kampung Buffet at The Westin Kuala Lumpur
Over at The Westin Kuala Lumpur, the spread comprises of more than 50 exquisite and delicious options, ranging from the signature Westin Biryani with roasted whole lamb and Lamb Curry with Kepayang fruit.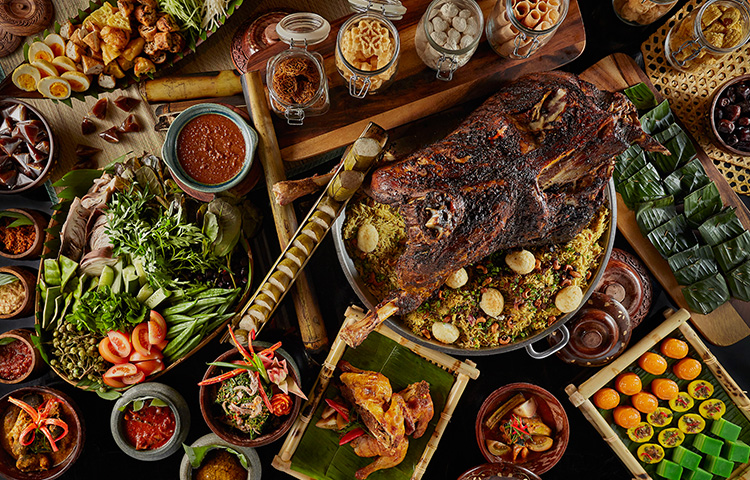 Highlights: The Assam Pedas Claypot fish served in spicy coconut.
Price: RM158 nett per person
Availability: 19 May - 12 June 2018 
Contact: [email protected] | 03 2773 8338
5. Ramadhan Chefs Out at Sheraton Imperial Kuala Lumpur
Imagine the Essence Restaurant. Imagine a 120-metre long buffet spread filled with mouth-watering delights: The quintessential Ayam Panggang, the heartwarming Beef Rib Stew, the authentic Chilli Beef Sirloin and so much more. Imagine the multitude of live cooking stations to stop by and load up your plate. Sounds more than satisfying, doesn't it?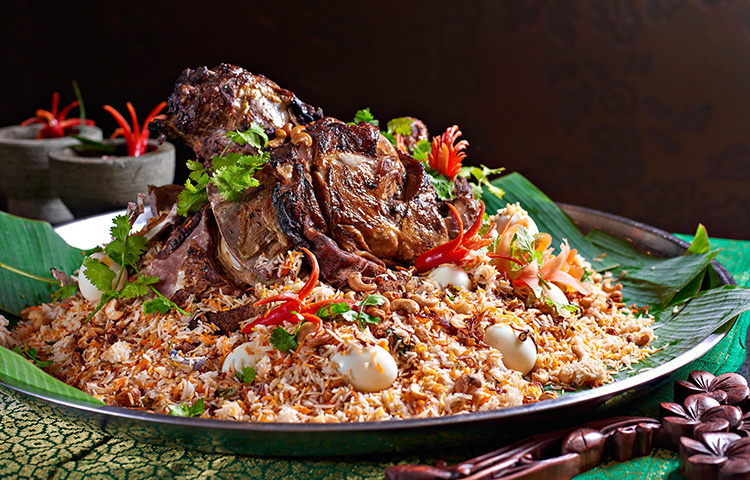 Highlight: The chef will personally serve each table with succulent seafood of the day straight from the kitchen.
Price: RM158 nett per adult; RM84 nett per child
Availability: 17 May - 12 June 2018 
Contact: [email protected] | 03 2717 9933