From lavish buffets to platefuls of lobster biryani, we have got you covered this Ramadan. To all our Muslim friends, Selamat Berpuasa!
1. Babe KL for tricked out Malaysian flavours (May 26 - June 30)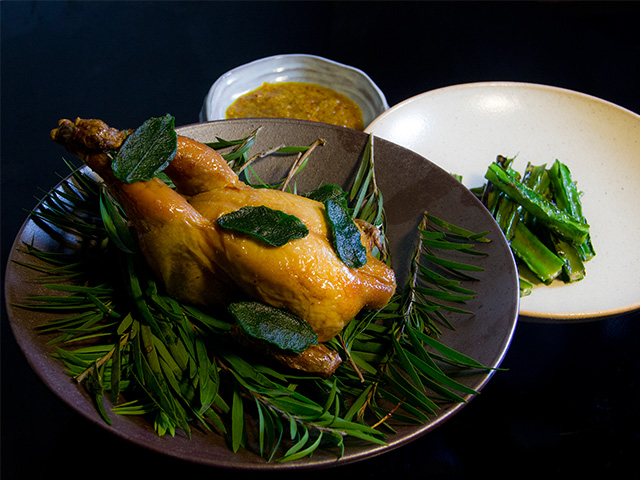 Think you know Ramadan food, think again? Chef Jeff Ramsay of Babe KL brings his touch of whimsy to classic Malaysian favourites. A 12-course festive menu of thoughtfully portioned bites will bring you through twists and turns of familiar flavours done in unexpected ways. Case in point: a prawn and curry leaf ice-cream will be served to end your meal.
To reserve, call 03 2095 8599 or email [email protected].
2. Ritz-Carlton KL for the festive feast they are putting' on (May 27 - June 24)
The Cobalt Room at the Ritz will be hosting their inaugural festive feast in conjunction with the fasting month. From pillowy white bread to dunk into steaming bowls of peppery sup tulang to rows of terracotta claypots containing signature dishes from every Malaysian state to be ladled over warm rice, guests will embark on a culinary journey from Perlis to Johor, Malacca to Terengganu and then travel across the South China Sea to Sabah and Sarawak.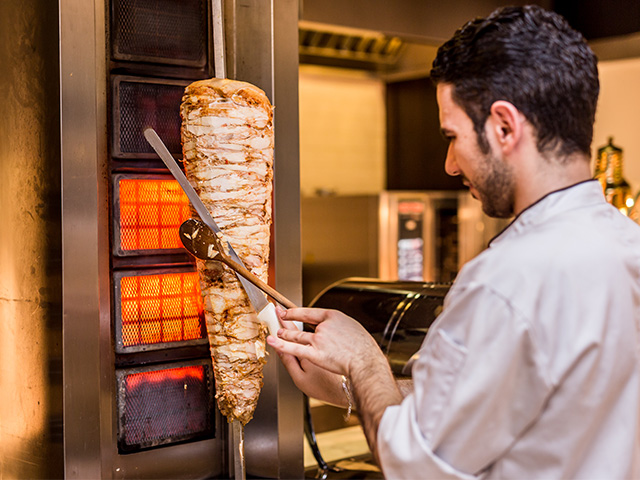 Also showcased are Mediterranean flavours manifested in juicy slabs of kebab slowly rotating on spinning grilles and a punchy garlic sauce to smother them in.
For reservations and enquiries, call 03 27829099 or email [email protected].
3. Pince & Pints for their Lobster Briyani Gam and Buzzy Bandung (8 May - 9 July)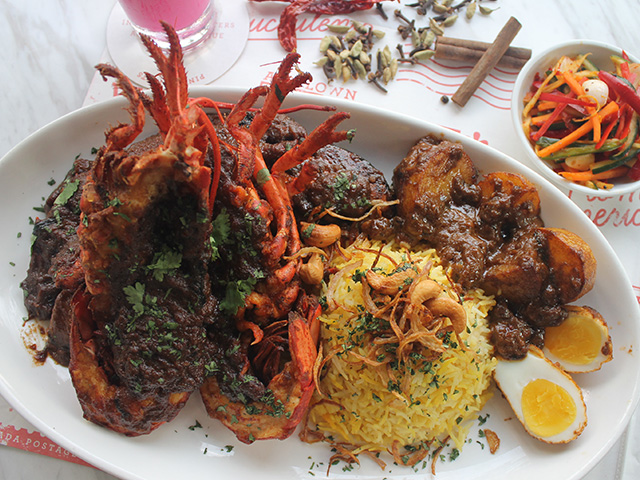 The scene-stealer here may be the fresh whole lobster but don't dismiss the biryani as second fiddle. Richly authentic to the original Johorean recipe that dates back to the 1880s, the biryani gam uses rempah made fresh in Johor and requires preparation that takes up more than half a day. The soul and decadence put into a plate of Pince & Pints' Lobster Briyani Gam can be washed down with a Buzzy Bandung, which basically is rose syrup and evaporated milk, topped with ice-cream soda for that velvety vanilla finish.
For reservations, dial 03 2201 3233 or 017 880 0871, or visit www.pinceandpints.com.my.
4. Amazin' Graze x Root Cellar KL for Ramadan Specials that come in jars of fun and bags of flavour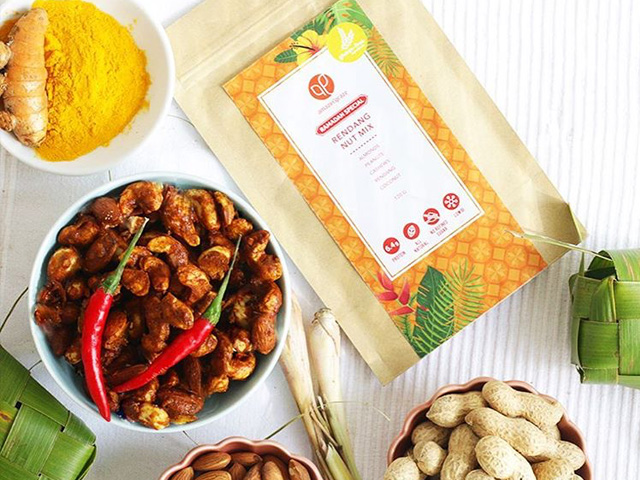 This one's a collaboration that is reclaiming our Malaysian identity in snacking. In place of the standard chocolate, berry and caramel, innovative recipes by Amazin' Graze x Root Cellar KL are introducing flavours like bunga kantan, pulut hitam and rendang to delectable cookies, shortbreads and nut mixes with a modern twist. Powered by the always wonderful kitchen at Agak Agak, jars of Acar Buah and Sambal Tempeh and Kacang will make perfect condiments for the Sea Salt and Cardamom Crackers. Guilt-free and totally addictive, get grazin' today.
Place your order for individual snacks from Amazin' Graze. Raya Hampers are also available from both Amazin' Graze and Root Cellar KL.  
5. The St. Regis KL for the Baraka and Syukur Buffet Dinner  (June 1 - June 20)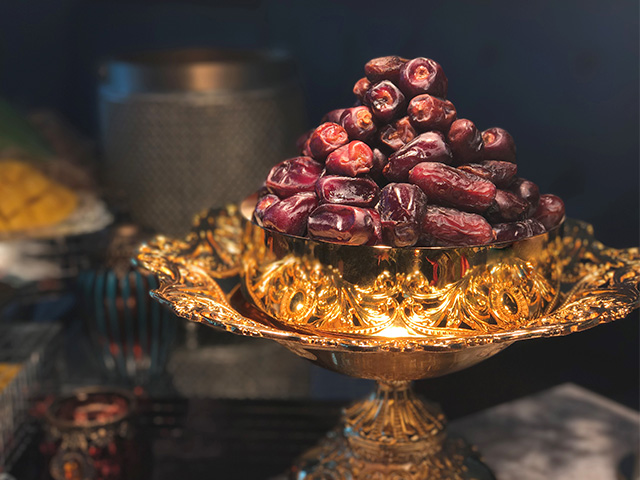 Gather your loved ones and celebrate the spirit of togetherness at The Astor Room at St. Regis. Seated amidst floral adornments and festive decor, indulge in a variety of international and local favourites. Tuck into the chef's heirloom recipe of aromatic biryani, savour the slow-roasted grass-fed Australian spring lamb marinated in Malay spices and treat yourself to the array of desserts ranging from traditional kuih muih, to pastries crafted by their French pastry chef.
Reserve your table at 03 2727 6663 or email [email protected].
6. Mandarin Oriental KL for Ramadan delights all month long and an exclusive collaboration with Chef Wan (27 May - 25 June)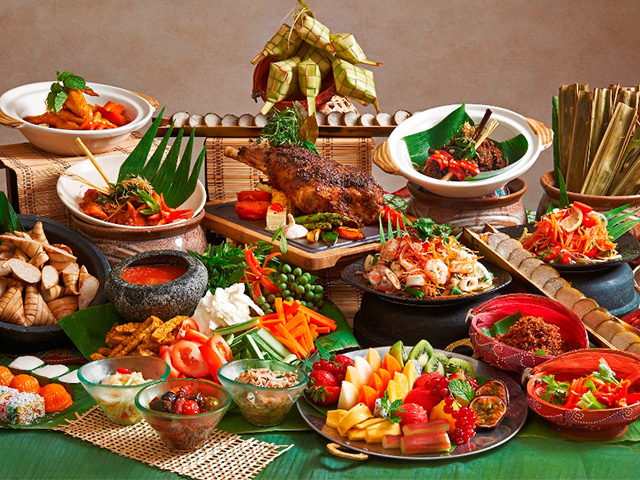 Buka puasa at Mandarin Oriental's Mosaic and Lounge on the Park with a sumptuous buffet of the best dishes our country has to offer. From June 3 to June 11, drop by for a special experience crafted by Chef Wan that will also extend to the Diamond Ballroom. The celebrity chef will be available for an exclusive book signing on those dates. While you are there, shop a selection of bespoke Raya gift hampers and goodies from The Mandarin Cake Shop.
To make a reservation, visit their website.
Related stories:
#BuroEats: 5 New places to visit in KL for May 2017
How to make a Big Belly Salad with this recipe by Nara Kitchen & Co.
7 Reasons why you should visit Mr Chew's Chino Latino Bar