Fitflop continues to prove that you don't have to compromise comfort for style (and vice versa) in their new Spring/Summer 2016 collection
Born in 2007 as the brainchild of Marcia Kilgore and top-notch biomechanists Dave Cook and Darren James, Fitflop has since evolved its style while further making a mark on its brand in the name of comfort. Today, the ergonomic fashion footwear sees a fresh start with their all-new SS16 collection as they have added a bigger splash of fashion this season with the introduction of more stylish elements such as metallic accents and patent textures, as well as a new technology called anatomicush. It is also, by far, their largest collection.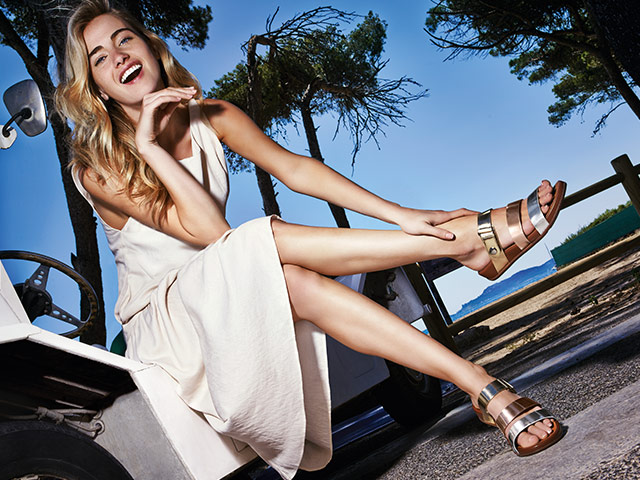 Travelling all the way to Ho Chi Minh City to get the first look of the shoes as well as to put them to the test as we explored the streets (read here for the mini travel guide we've put together from the trip). In essence, there are two major themes in Fitflop's SS16 collection: Miami Luxe and Cuban Ethos. The former takes a cue from Alexander Wang's sportswear and combines Miami's luxurious night time glamour and laidback beach vibes to create bold sophisticated pieces featuring bright, pastel shades and metallic hues. The latter uses more leather materials, is ruled by a neutral colour palette and is all about heritage. 
Speaking to Head of International Marketing at Fitflop Emma Saunter on why Miami and Cuba, she explained that the themes were put together and decided since a year ago by the design team who goes out to trade shows and material shows to do their research internationally. After reviewing what they think might be fantastic in the collection, in terms of colour palettes and types of materials, they put all of that onto one big design board before coming up with a theme (or two). 
"They also look at catwalks and what fashion designers are doing, and it's not to replicate what they're doing but just to get an inspiration," said Saunter.
At Fitflop, we always like to say that we're a comfort by brand with a splash of fashion.
"It's a nod to the fashion trends. We will never be high fashion like Vivienne Westwood or Victoria Beckham but instead, we just like to pick out some of the key trends. For example, you see a lot of metallics on catwalks and leopard prints are everywhere," she added.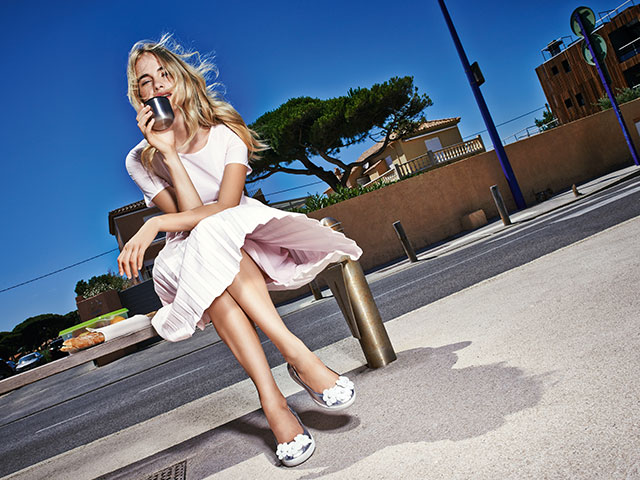 That's not all that the Fitflop SS16 has to offer as there are beautiful leather gladiators, laser cut leather toe-thongs, chunky jewelled embellishments and more closed toe designs, giving everyone more options for almost any occasion. But every design is dependent on the technology of its foundation—the sole. In addition to their existing traditional and iconic Microwobbleboard and SupercomFF, there is now the new Anatomicush and if you're wondering the difference between all three midsole technologies, here's what Saunter has kindly summarised for us (and you):
Microwobbleboard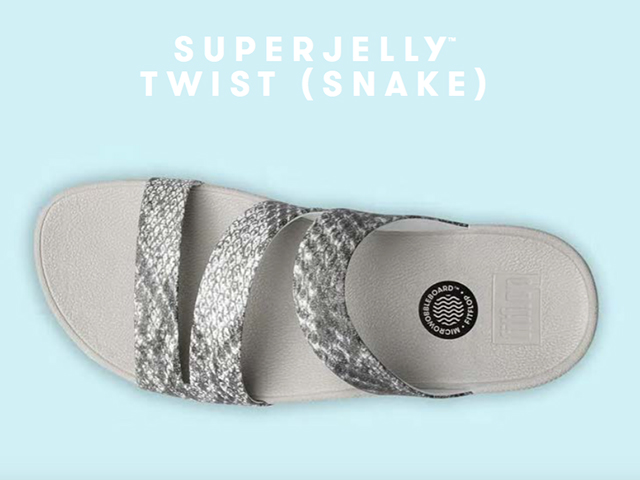 It's a triple-density midsole, which means there are three different density levels on one sole. The back section is the most dense to absorb shock as that's where the heel strike is while the middle section is the softest, hugging your foot and hence creating that wobble effect; and the front section is of medium density to help with moving every step forward. 
SupercomFF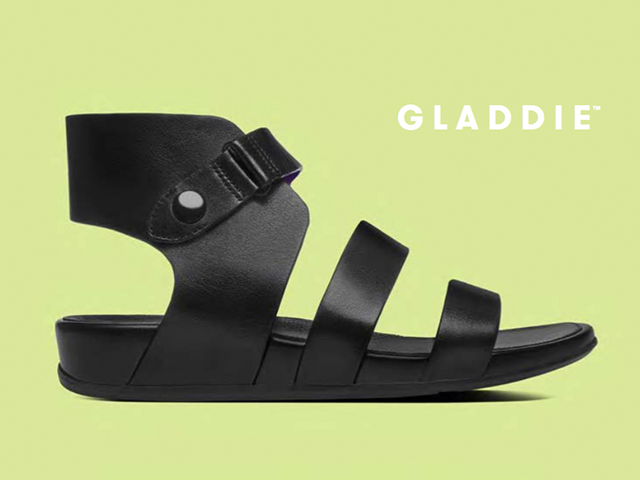 It's a dual density midsole. The back section has a harder density to enable it to be more shock absorbent on the heel whereas the front part is softer and wider, allowing the foot to spread, thus making it more comfortable. And because it has a more streamlined profile and a lower platform, Fitflop is able to design shoes that look more chic and have a more premium feel such as the addition of metallics.
Anatomicush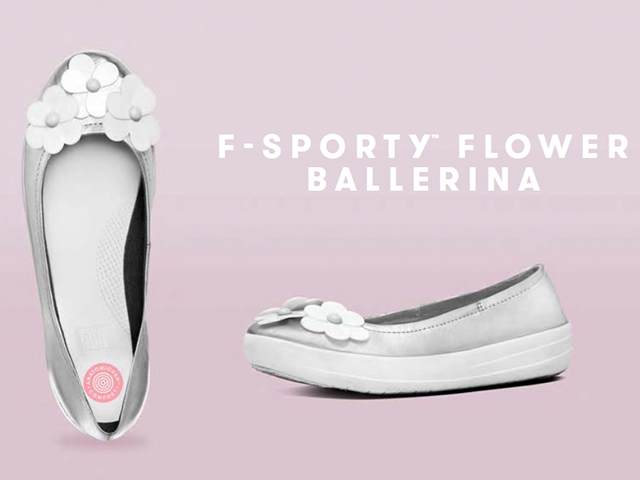 It's a single density midsole where there are flex lines at the base of the shoe and rubber pods at the front and back, allowing more freedom while walking but with an extra grip. And when you put on the shoe, the arched contour will help to support the foot. In general, it offers a more sporty look, enabling designs such as the sporty ballerinas and sneakers. 
With all that technology built into these stylish comfy shoes, it is only right to take care of them the proper way and that, as we learnt, is definitely not soaking or hosing it down with water. There are no special Fitflop care liquids but they do recommend using either a wet tissue or a damp cloth. Alternatively, they said a toothbrush works too.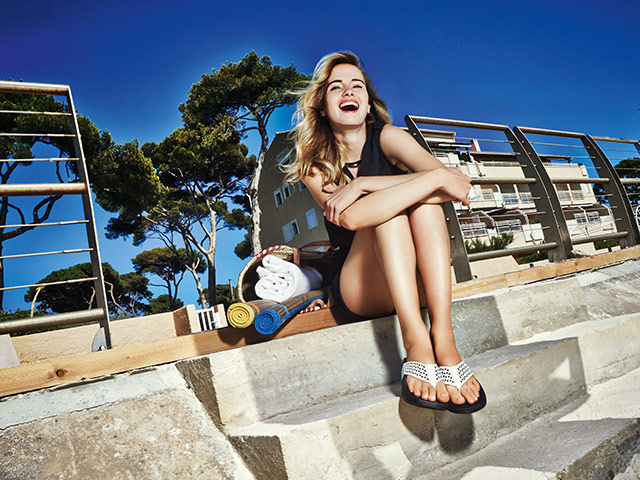 Lastly, the ultimate question that everyone has for Fitflop: Will they make heels? Saunter answered, "They may come into our radar down the line but one thing's for sure and that's we won't want to compromise on comfort. It's neither a no or a yes so keep your eyes peeled. Comfort has to be the most important thing."
That and something stylish-looking, which Fitflop has already done and that's truly delivering happiness at your feet.
Fitflop is available at Free Standing Stores (IOI Mall and Midvalley), Res|Toe|Run, and selected Bratpack, Isetan, Robinsons, Sogo and Parkson department stores. To stay updated with Fitflop Malaysia's latest news or for more information, be sure to like their Facebook.