We celebrated the most wonderful time of the year with a Christmas charity market where a portion of proceeds went to Dignity for Children Foundation
'Tis the season for #BuroLovesGiving! Our yearly charity initiative returned for its third year running, and we partnered up with Riuh to throw a Christmas charity market at The Gasket Alley. A monthly event, Riuh is a creative platform for local labels, artists and creatives to showcase their goods over a fun-filled weekend accompanied by performances and delicious food. For 'Buro at Riuh', we brought in a curated list of brands that carefully illustrate the core pillars of our site to bring you an offline experience of Buro.
With the help of all our vendors, Friends of Buro and shoppers, we managed to raise a whopping RM13, 276.60 for our chosen charity — Dignity for Children Foundation. Founded in 1998, the organisation provides education for underprivileged children and believes it's the first step in breaking the cycle of poverty.
Watch our full recap below:
Couldn't make it to Buro at Riuh? ICYMI, here are 12 things (one for each day of Christmas) that we're most grateful for and played an important role in making Buro at Riuh a fun, fruitful and fulfilling occassion. 
1. Our giant Christmas tree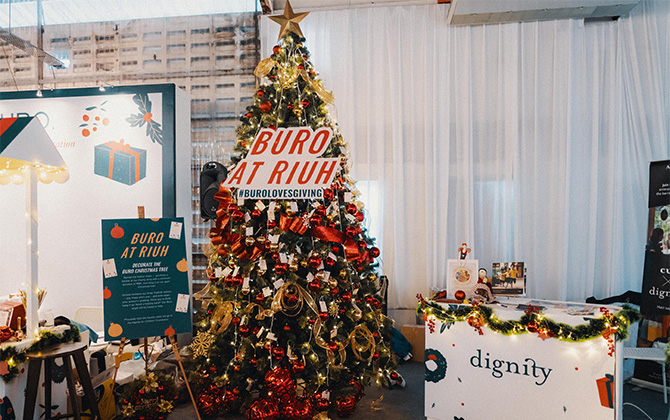 Upon entering Buro at Riuh, visitors were treated to a beautiful sight of a lush Christmas tree that towered high close to the ceiling. Guests were invited to decorate the tree with Christmas baubles, available for purchase with a minimum donation of RM5, with full proceeds going to Dignity for Children Foundation. By the end of two-day market, the tree was filled with baubles and Yuletide wishes to the children and made the prettiest backdrops for the 'Gram.
2. The epic performances

Day 1 of Buro at Riuh kickstarted with sweet beats and incredible vocals by talented Malaysian performers. We called on Hunny Madu, DeFam, Bihzhu, Leaism, Kaya and Talitha Tan to join us in our Christmas cheer.
3. Cassey Gan's signature prints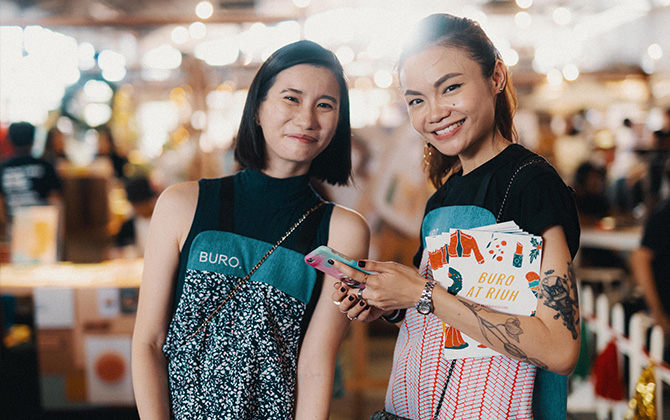 Dressed like Santa's little helpers, #TeamBuro donned custom-made aprons by the Malaysian designer in time for the weekend event and they were a hit! So much so that the designer specially brought them in on the second day, and sold every single piece.
4. Nelissa Hilman's handcrafted leather shoes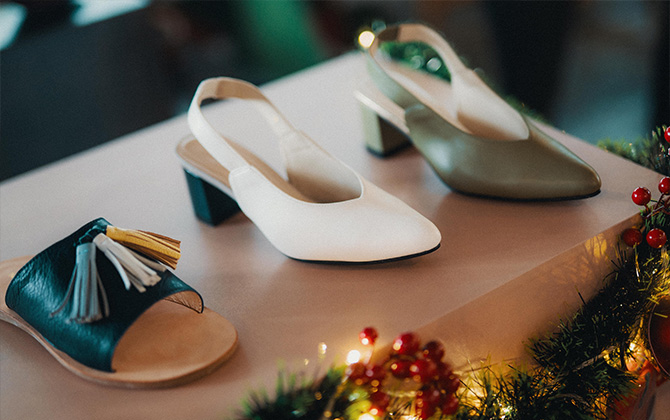 Shoppers picked up party-ready heels and sandals just in time for the party season. Also perfect for the time of year, colourful Nelissa Hilman x Goodpair socks that were given as a gift to customers who purchased RM150 and above. 
5. Tsyahmi's runway creations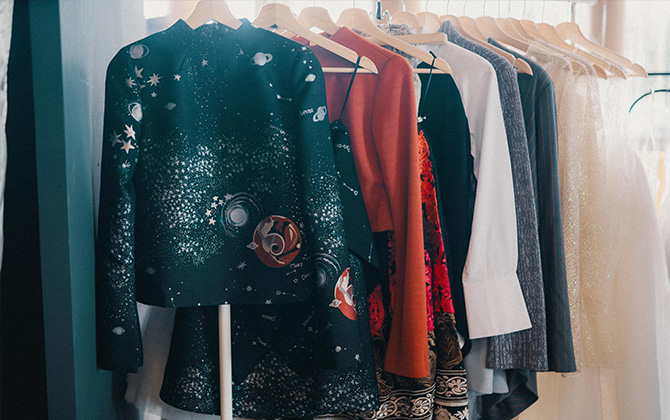 Sample sales are the best. Fashion fans were able to snag a piece by Tengku Syahmi from his 2017 Mercury collection and the latest bridal designs. Also available, cheeky Christmas tees and his new menswear line.
6. Handmade Heroes' vegan and cruelty-free beauty range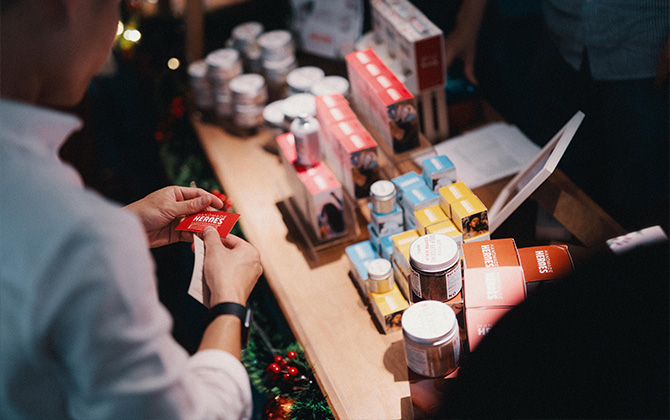 Certified by PETA and formulated with organic ingredients, beauty enthusiasts shopped with a cause...and a clear conscience. What sold like hot cakes? The lip tints in English Rose.
7. Wanderlust + Co''s gilded jewellery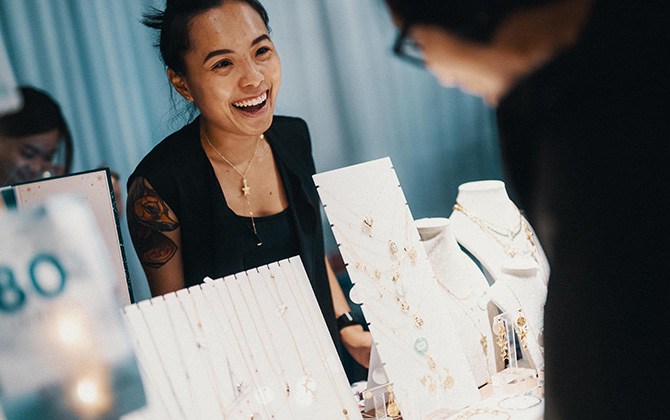 The latest Wild at Heart collection for Holiday 2018 was going for 25% off during Buro at Riuh — what a steal! The zodiac necklaces and birthstones made the perfect personal gifts on your 'Nice' list.
8. Specially-made Buro merchandise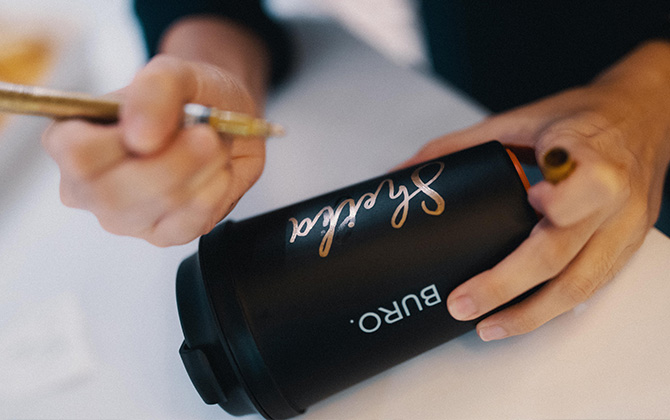 Fragrant handmade soaps by Wunderbath, delectable treats by The Buttercake Factory and for the avid coffee drinker, anti-spill tumblers were up for grabs!
9. Kami Design's amazing gift wrapping skills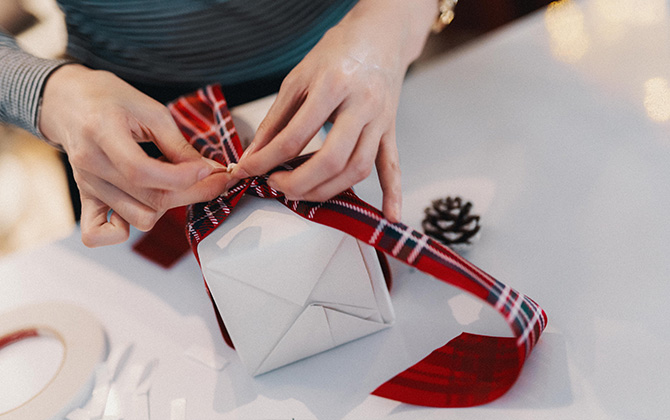 Shoppers were able to wrap their gifts then and there with a wide array of ribbons, tassels, accessories and charms, and the customised calligraphy added the finishing touch
10. The Buro at Riuh workshops
The crafty bunch zoned in on our Christmas-themed workshops. On Day 1, guests learned how to make their own bath bombs with Wunderbath and discovered the art of soap-making with new local label, Saya. The following day, an introduction to brush calligraphy by Letterings.my, followed by a baked goods decorating class by The Buttercake Factory (one of the rare times students were allowed to eat their homework).
11. Our special Merry Berry flavour with Whimsical Gelato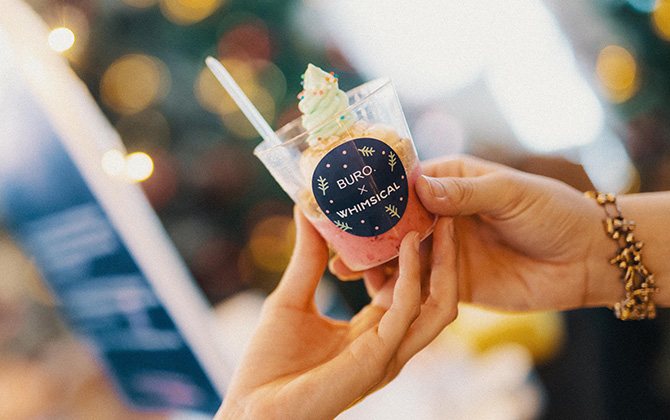 We worked with the local gelataria for this special treat. A cranberry gelato layered with brown butter streusel topped with Chantilly cream, cinnamon dust and a Christmas tree meringue. You can still cop a scoop! Head to Whimsical Gelato in Publika for your share. The special flavour will be available for the entire month of December, and is priced at RM13. RM1 from every sale will go to the Dignity for Children Foundation.
12. Look in the mirror because it's Y-O-U!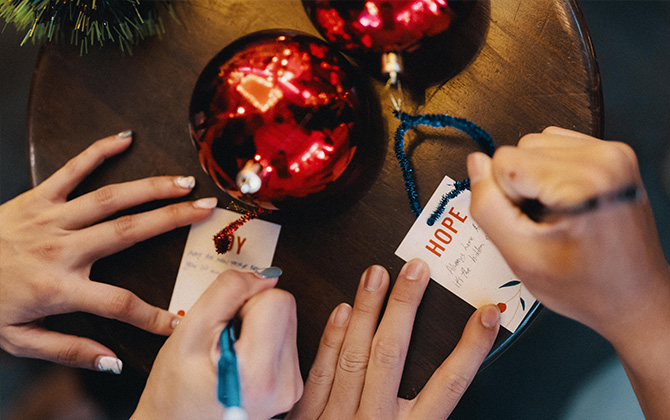 A big thank you to everybody that dropped by Buro at Riuh! Our heartfelt gratitude for taking the time to spend your weekend with us, helping spread the Christmas joy and raising funds for Dignity for Children. Merry Christmas, everybody!