Fashion
Vintage designer bags that are making a comeback in 2023
Rare collectibles
Image credits: Sunnyni/ Depop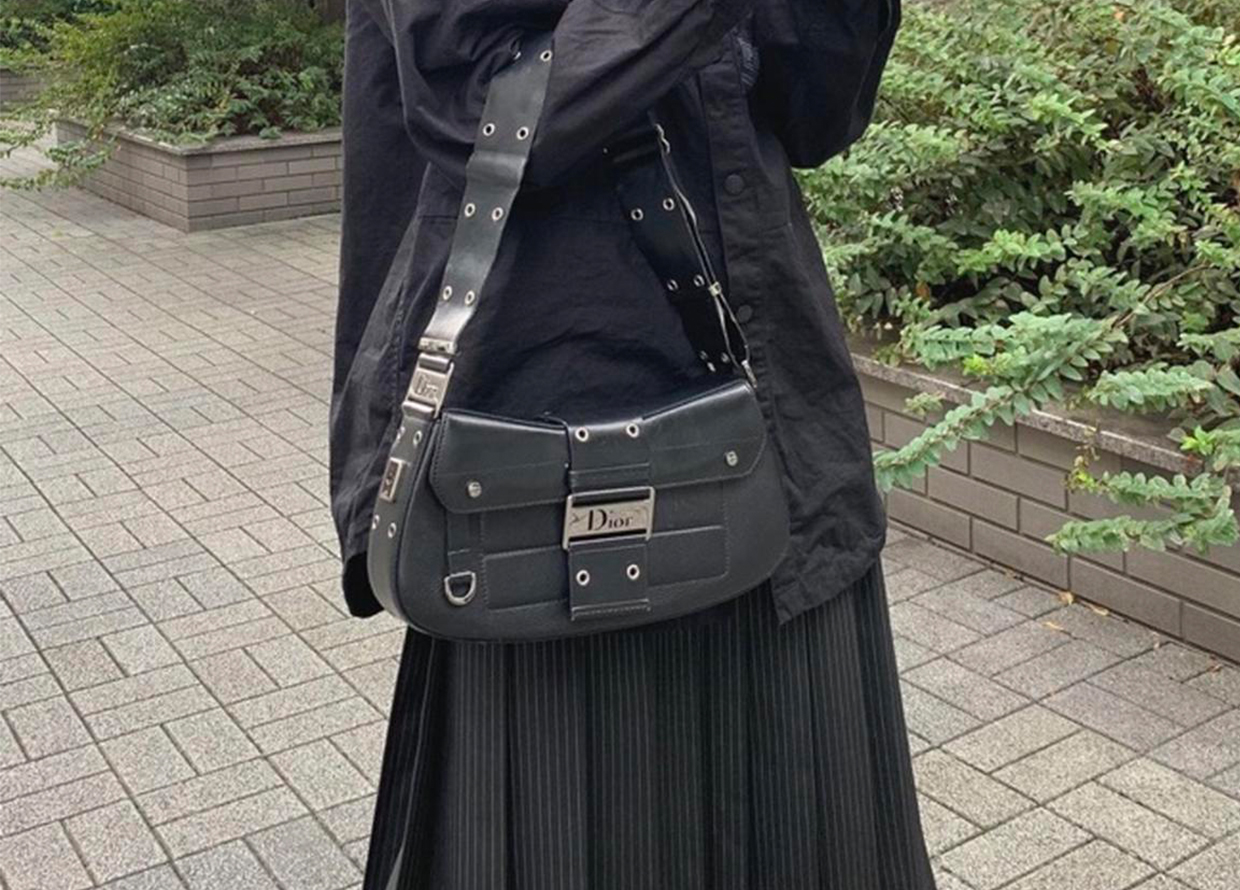 Thanks to Gen Z's obsession with all things Y2K and vintage, the fashion realm is constantly seeing trends resurfacing from the '90s and '00s. Clothing such as low-rise jeans, velvet tracksuits and chunky heels are among the nostalgic fashion items that have taken runways by storm recently. 
The same goes for their appreciation for vintage designer bags. Aside from being intrigued by the edgy yet classy fashion trends from the past, young fashionistas are conscious of consumption and its impact on their wardrobes. Here, we look at some of the trending designer bags we've seen lately. What to expect? Get ready to see a whole lot of shoulder bags, with a few that became so popular, fashion houses are prompted to release them as re-edition models. 
Christian Dior Street Chic Columbus Bag
View this post on Instagram
A Y2K-style piece that brings us back to the rebellious stage of the House—this bag is a creation by previous Creative Director John Galliano. Unlike the graceful and lady-like styles that the House is now renowned for, this bag flaunts a youthful, punk rock vibe that captures the hearts of young fashionistas with its cool design. This piece can also be seen as a utility bag with small pouches that can be hung onto the handle for extra oomph and space.
Christian Dior Bondage Pochette
View this post on Instagram
Vintage Dior by John Galliano is high on the trends list, with yet another rare piece that became the most sought-after bags of the year. This shoulder bag is the perfect piece for edgy city girls, with bondage straps connected to the 'Dior' plate that gives character to the bag and its wearers. However, this model is extremely rare and sold out everywhere as it's an "extinct" design that has never been reintroduced since Galliano left the House.
Prada Nylon bag
View this post on Instagram
You've probably seen these everywhere from 2020 to 2021, but the ones that you saw are actually the Re-Edition 2005 Nylon Bag. The Nylon collection was first introduced during the 1980s, with a straight rectangle silhouette, while the renewed edition is designed with a slight curve on top. This vintage bag oozes a '90s aura with its sleek design amd still remains one of the most beloved Prada silhouettes today. 
Louis Vuitton Pleaty Handbag in Denim
View this post on Instagram
How can we possibly skip denim bags when we're talking about the Y2K aesthetic? The Louis Vuitton denim bags were introduced by ex-creative director Marc Jacobs in 2005 and quickly became a hit item for their versatility. This bag was rediscovered by sharp-eyed fashionistas as Y2K fashion came back on trend, bringing in the element of nostalgia to any look.
Gucci Jackie Black GG Monogram Canvas Leather Shoulder Bag
View this post on Instagram
The original Jackie bag was released in the 1950s and still remains one of the emblematic bags of the house to this day. This bag went through a few reinventions by previous creative directors—from Tom Ford in 1999, Frida Giannini in 2009 and most recently, former creative director Alessandro Michele in 2020. However, this particular model was designed in 1958 to pay tribute to FLOTUS Jacqueline Kennedy Onassis. The bag offers a mix of the signature GG monogram in canvas and leather bottom uniquely coloured in black, perfected with a metallic geometric push-lock closure.
Fendi 1990's Zucca Monogram Baguette
View this post on Instagram
Popularised from its appearance in Sex and the City, where Carrie Bradshaw's Baguette gets stolen in an episode of season three, this bag is a timeless classic that's created in shades of brown, maximising the vintage vibe of the Baguette line. The bag is designed with a dark chocolate-coloured leather shoulder strap and completed with polished silver hardware of the signature FF logo—an easy go-to for any occasion!
For more fashion reads, click here.
| | |
| --- | --- |
| SHARE THE STORY | |
| Explore More | |