Features
5 Best Thai couture labels that should be on your radar
From Bangkok with love
Featured images: @flynowbangkok/Instagram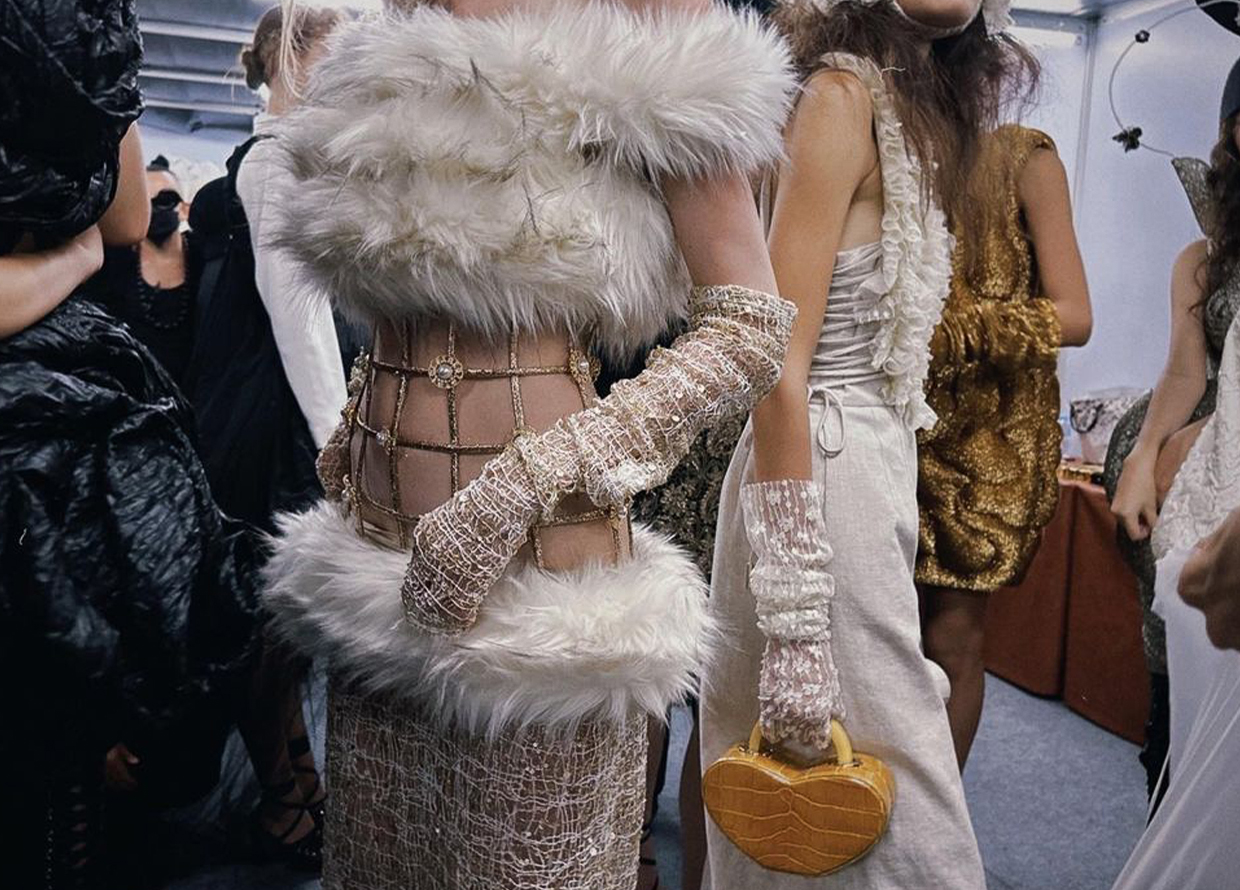 What is there not to love about shopping in Bangkok? With retail centres springing up like mushrooms in every corner of the capital city, you can be sure that you will never leave these shopping havens empty-handed. As one of Southeast Asia's fashion hubs, it's no wonder that the shopping scene here is flourishing, especially now that more Thai superstars are making their mark in the global fashion scene.
Not to mention, several Thai couture brands are blooming and captivating everyone's attention with their works of art. From styling some of the industry's biggest stars to running multiple standalone stores, here are five Thai fashion brands to keep an eye on.
Poem
View this post on Instagram
Poem by Chavanon 'Sean' Caisiri is currently one of the hottest labels in Thailand. Locals have been fond of the brand's style because it embodies classic elegance with a modern twist. The designs are also versatile enough for various occasions, including celebrity weddings, red carpets, and pageant stages. The 'Timeless' series is one of the House's most memorable collections, where each chapter is effortlessly captured through cutting-edge techniques, eye-catching forms, and architecturally precise lines with a hint of softness.
Facebook | Instagram | Website 
Flynow
View this post on Instagram
The path to success wasn't a straight line for Flynow. To break into the market, its founder Somchai Songwattana initially dabbled with black-and-white styles before evolving to more brilliant hues that highlight glamorous edges and fantasy-like designs. Since then, things have turned out well and Flynow currently operates 10 standalone stores and over 60 concessions across Thailand. At the height of its prominence, the label championed younger designers by collaborating on the 'Reincarnation' collection for Bangkok International Fashion Week 2022, which deconstructs the norms and redefines the silhouettes. 
Facebook | Instagram | Website 
Theatre
View this post on Instagram
Theatre is no stranger to the local fashion scene as it has been a favourite among local fashion enthusiasts since 1985. Founded by Sirichai Daharanont, this fashion line is renowned for its playful yet elegant style accentuated by ethnic motifs. In addition, it is one of many fashion houses that consistently celebrates Thai silk through its creations. At the Thai Silk Festival 2022, the brand's collection showcased the best of Thai craftsmanship on various traditional textiles while incorporating contemporary elements. 
Facebook | Instagram | Website 
Atelier Pichita
View this post on Instagram
Atelier Pichita has a long history in Thai fashion and it shows no signs of slowing down. If you haven't heard, this fashion label is established by Pichitra Boonyarataphan and its designs seamlessly weave all cultures with Western cuts and tailoring. What's more, the brand sources its textiles from local artisans to support local communities. To celebrate its 42nd year in operation, 42 masterpieces have been released to reflect the House's essence throughout the years, which feature the use of Thai silk, lace, and a blend of modern materials such as tie-dye leather.
Facebook | Instagram | Website 
Vinn Patararin
View this post on Instagram
Vinn Patararin is a multi-disciplinary design studio led by Vinn Chokkhatiwat and Patararin Pongprasit that fosters innovation and experimentation with laser-cut methods and bold colours to create fresh looks and designs. For the fashion duo, the materials they pick represent the time they lived in. Its SS23 collection titled 'Modern Botanist' highlights lines of leaf and floral motifs, drawing inspiration from how individuals find tranquillity by spending time in nature. The 'Rehabilitation' project, on the other hand, is one of the company's initiatives to raise awareness of stroke by shedding light on how the texture of fabrics helps to restore patients' sensation of their bodies. 
Facebook | Instagram | Website 
For more fashion reads, click here.
| | |
| --- | --- |
| SHARE THE STORY | |
| Explore More | |