Gwen Ong, Deputy Editor: Haider Ackerman, look 13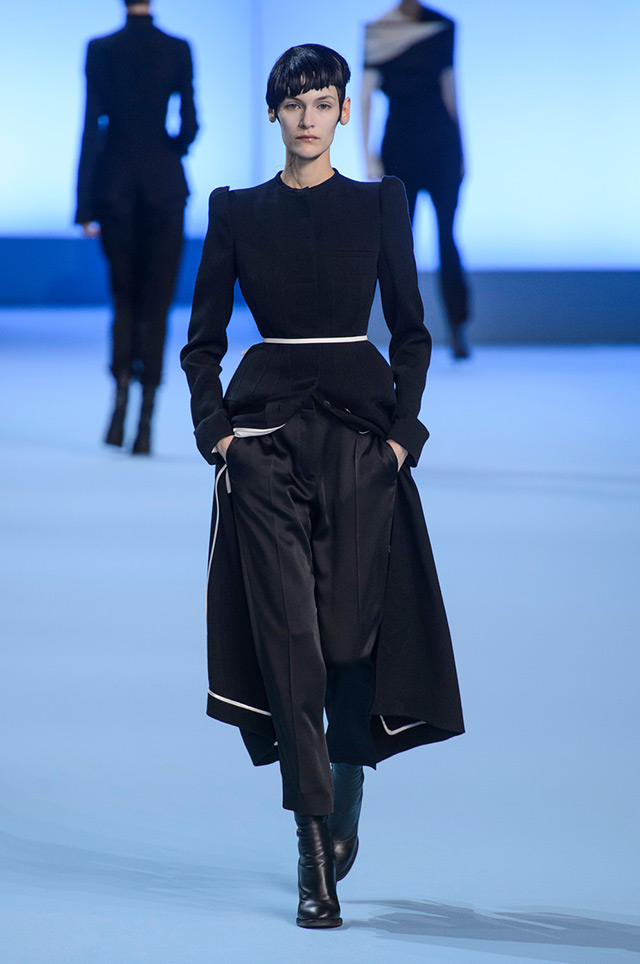 While slouchy dressing appeals more to me (you know, to hide that post-lunch pregnancy?), I do find joy in the occasional sharp suiting. Haider Ackerman's monochromatic AW17 collection won me over with his beautifully constructed design and razor sharp womenswear. Just the perfect getup as we take a bow to all the strong ladies today. Look 13 has all the trimmings of what a #BossGirl is all about; you are strong, edgy and a real bad***! Strutting around in this long military jacket and cropped trousers with ankle boots combo, we can see who wear the pants in the relationship.
Jasmine Leong, Senior Fashion Writer: Dries van Noten, look 59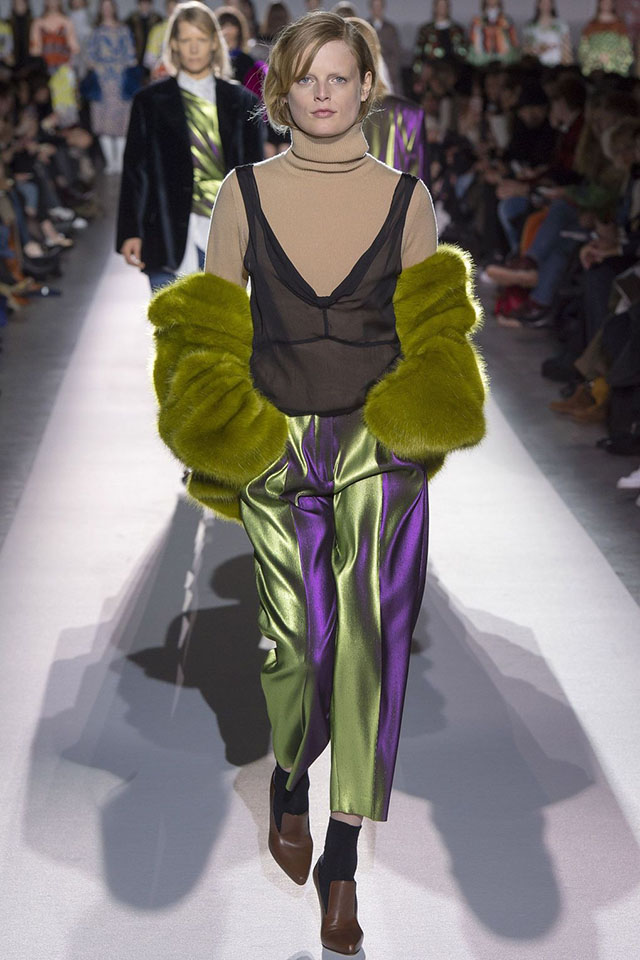 There was a lot going on at the Dries Van Noten show; the designer celebrated his 100th catwalk show and a roll call of former Van Noten women from the '90s on took to the runway. However, there was also something else that stole the show; look 59. If there is any pair of trousers that demand attention the second you walk into a room, it has got to be this iridescent number from Dries van Noten. Loose and oversized, these ankle-length pants seem to glow in precious metallic-spun fabrics. The shiny piece is such a showstopper that I would probably not wait for an evening party to pull it out. In fact, during the day, I'd pair the pants with the roll neck sweater at the office and when the clock hits happy hour, out comes the faux fur stole. Van Noten definitely has gotten it sorted out for us.
Rachel Au, Senior Fashion Writer: Dior, Look 1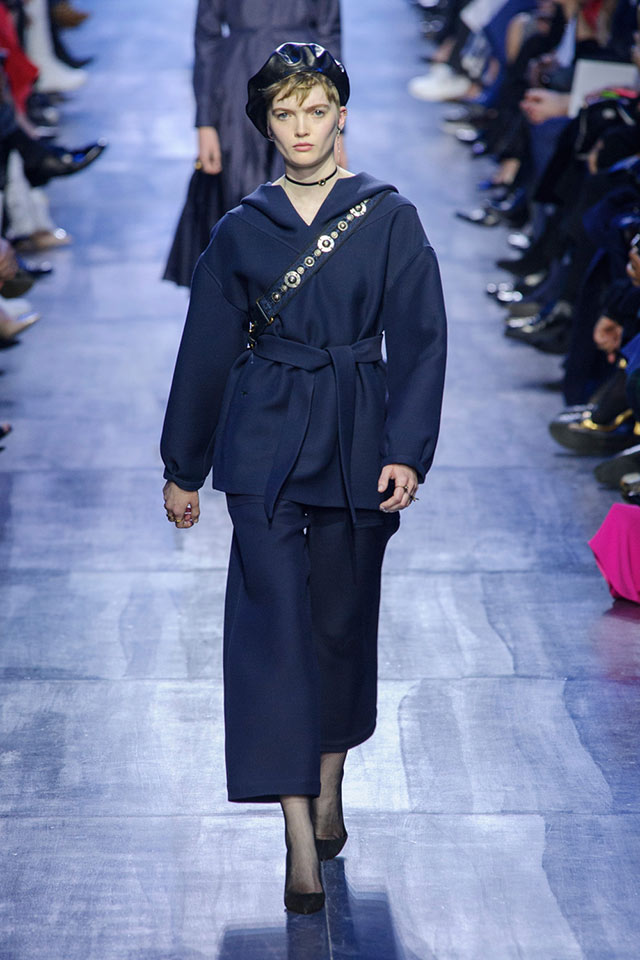 Truth be told, I actually want the entire collection and not just this pair of trousers—I know, I know, they're usually sold separately. Then again, everyone is talking about the 50 Shades of Blue that Maria Grazia Chiuri brought to the table (or rather, runway) for Dior and everyone loves it. Her second ready-to-wear collection as the house's creative director (and the house's first female one, to boot!) was more than just an array of cerulean colours, utilitarian-inspired or astrology accents, and gorgeous gowns. Chiuri was showcasing a message of feminism and it's a collection that doesn't over- or under-do it. Before I get too passionate and ramble on, let's just say this pair of trousers grants me all the things I love in a silhouetted bottom – material, cut, colour and that above-ankle length that will go perfect with a pair of heels. I just love it, okay?
Loh Wei Yeen, Fashion & Beauty Writer: Chanel, Look 18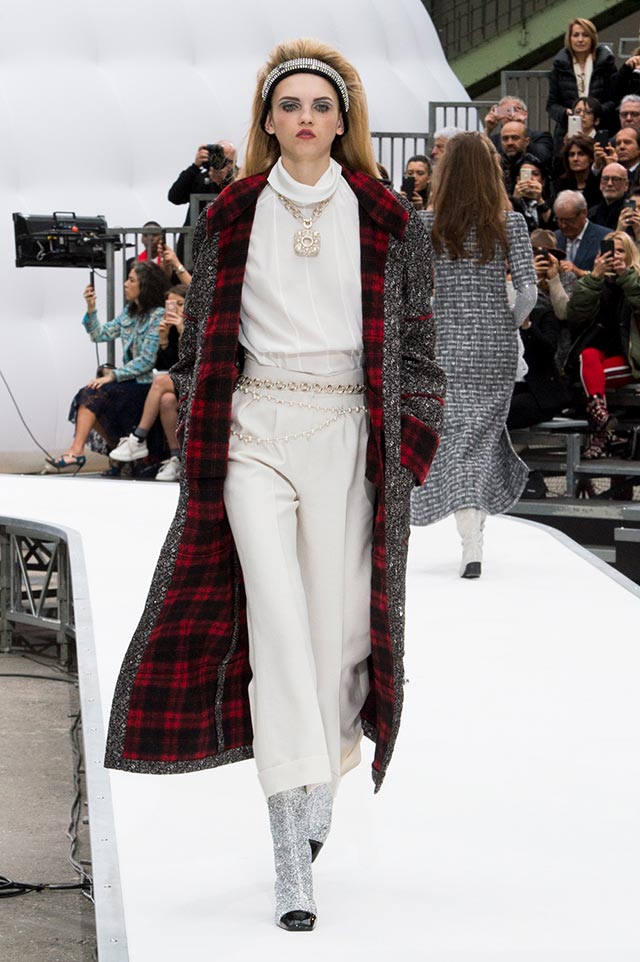 At Chanel's grand space-station-like show set up inside the Grand Palais, Karl Lagerfeld riffed off space-age elements for the collection using a host of shiny details by way of sequins, crystals and metallic fabrics. Like any sparkle-inclined girl who prefers pants over skirts, this look checks all the boxes on my wishlist, especially those glamourous cap-toe crystal boots that (mark my words) will be next season's street style essential. But if I had to pull off a pair of pants and still channel my best power-woman look, these high-waisted culottes will definitely do the trick—not to mention, that plaid-lined tweed coat for an effortless Parisienne charm.
Tan Su Fen, Writer: Louis Vuitton, Look 2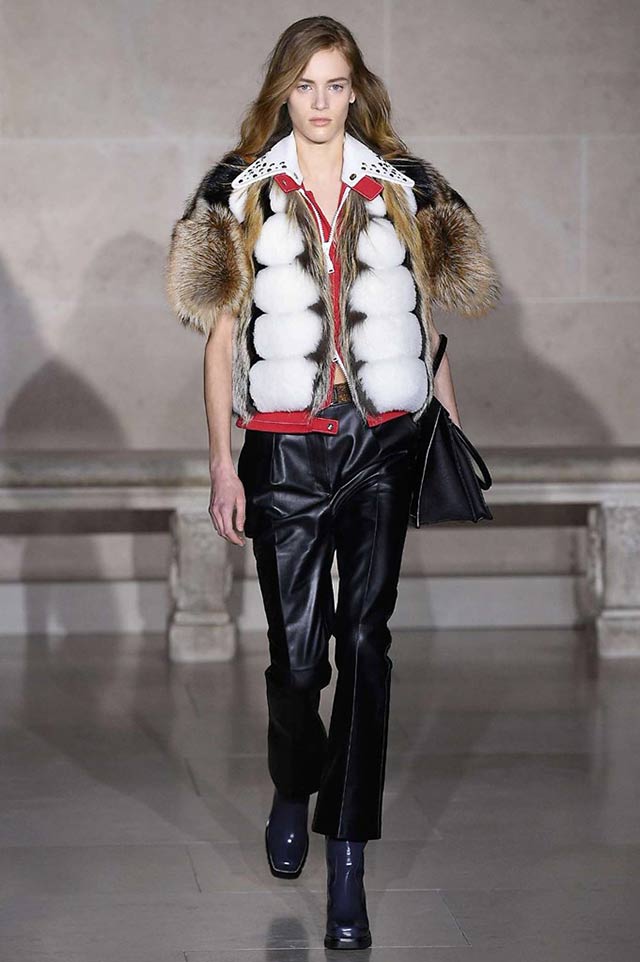 Trying to pick from Nicolas Ghesquière's proposition for urban dressing was no walk in the park—even if it was from the trouser department alone, where relaxed, cropped flares were the order of the day. My eyes first wandered to the denim-like pairs—which were in fact made of wool treated with multiple techniques to assume the look of faded blue jeans (how cool is that?)—but in the end the heart wants what it wants, and in this case it's the pair of leather pants with the slightest flare in silhouette on look 2 that spells equal parts cool and comfort. Three cheers for practicality!
Alyssa Lee, Editorial Assistant: Celine, Look 9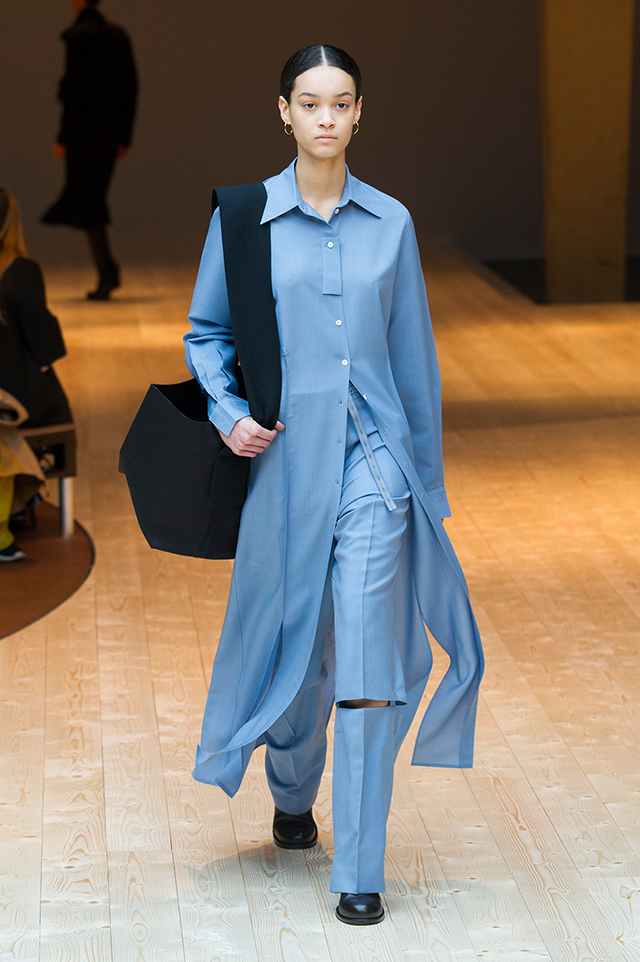 This pillar painted in the most comforting shade of powder blue is disrupted by only two things: A row of tiny white buttons and a neat slash at the knee. Celine's Look 9 disproves that minimalist dressing is identic with bareboned basics. Simple as the look is, a play on proportions and clever detailing discreetly elevates. Those trousers are pretty sleek, slit or no slit, but that flash of knee is paramount in transforming them to something memorable, notable, and worthy of this wishlist. Could this be the corporate counterpart to ripped jeans? That may be dumbing the idea down but as far as I am concerned, giving the boardroom glimpses of skin even under perfectly pressed slacks should count as a whisper of (sensual) rebellion.
Related stories:
Paris Fashion Week AW17: Highlights of Day 7
| | |
| --- | --- |
| SHARE THE STORY | |
| Explore More | |