Cai Mei Khoo, Editor-in-Chief: Here One earbuds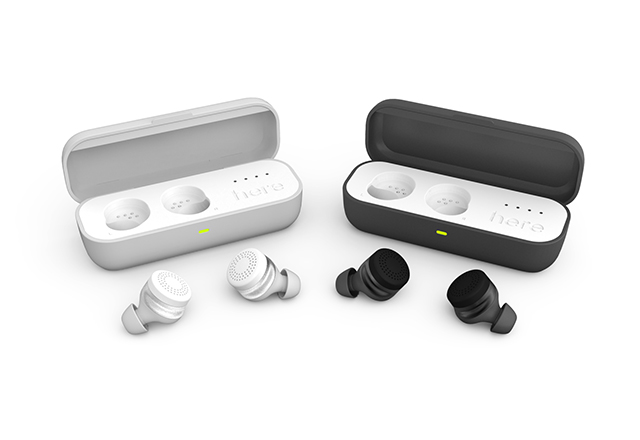 While I'm lucky enough to be able to travel fairly frequently for work, I'm also usually unlucky enough to be sat close to a crying baby – my heart goes out to the parents struggling to hush their baby but a couple of hours of nonstop screaming and wailing is enough to test my patience while dreaming up plans of creating an airplane where there's a soundproof section to house families with babies and young children. Enter Here One, a pair of smart earbuds that allows you to control what you hear – aircraft engine noise and baby wailing bothering you? Just filter it out and increase volume on that 'Chill Hits' playlist. Sitting in a noisy restaurant and struggling to hear the joke your dinner date is telling you? A couple of taps on the connected app amplifies his voice and drowns out the noise in time for the punchline. The smart earbuds also allow you to stream audio content for layered listening ie. you can listen to live commentary while watching a game in the midst of a cheering crowd. Augmented reality for the ears. Mindblown. Pre-order Here, well, here.
Gwen Ong, Deputy Editor: Dolce & Gabbana 'Sicily' backpack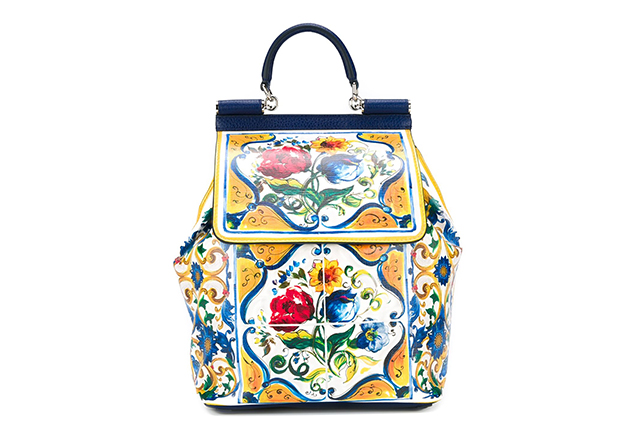 Through my yearly birthday getaways, I've learned the value of a good backpack for my travels. I have a tendency to "feel" the things that I see and experience, whether picking up unique knick-knacks, touching the walls of ancient temples or flipping through menus, books, maps, etc. Personally, I feel this makes for a better sensorial kind of adventure. So a roomy bag will come in handy to help carry all my essentials and free my hands to explore, capture images and of course, update my Instagram (I'm all for practicality.) Imagine my delight knowing that this multicoloured piece from Dolce & Gabbana comes with an internal compact mirror. Now I can always be selfie-ready for that perfect holiday shot!
Jasmine Leong, Senior Fashion Writer: Sibling 'Party Girl' cardigan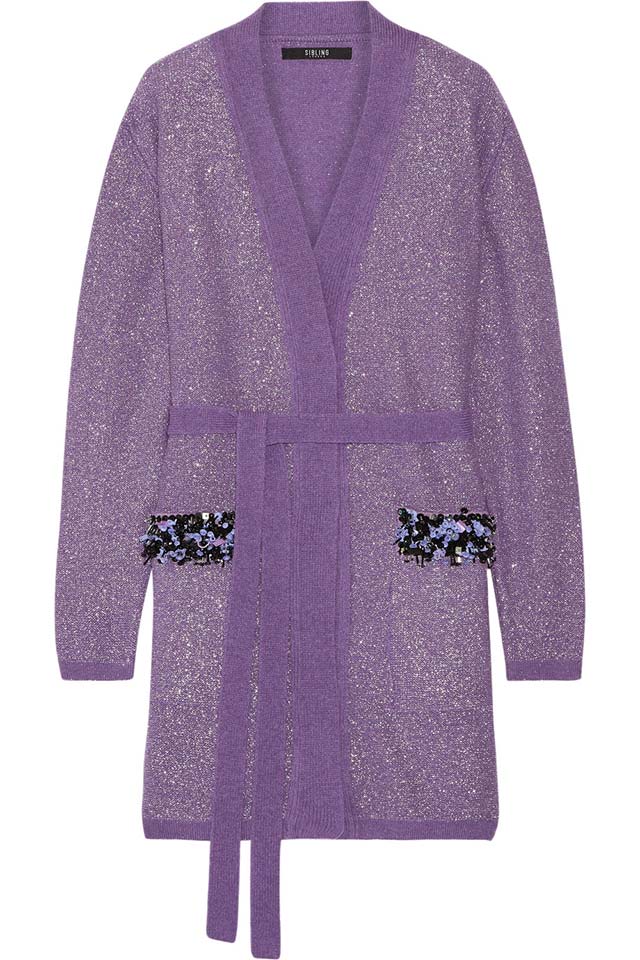 The idea of freezing on the airplane or in the hotel room (or anywhere air-conditioned, basically) scares me. As someone who constantly feels cold, this cardigan seems like the perfect traveling companion. Made from 100% wool and knitted with lustrous silver threads, I'm convinced that this outerwear will keep me warm in style. Plus, nothing says #Iwokeuplikethis than a fabulous robe-like piece, especially one with sequin and bead embellishments that trim the front pouch pockets.
Loh Wei Yeen, Fashion & Beauty Writer: Chanel mirror calfskin mules in gold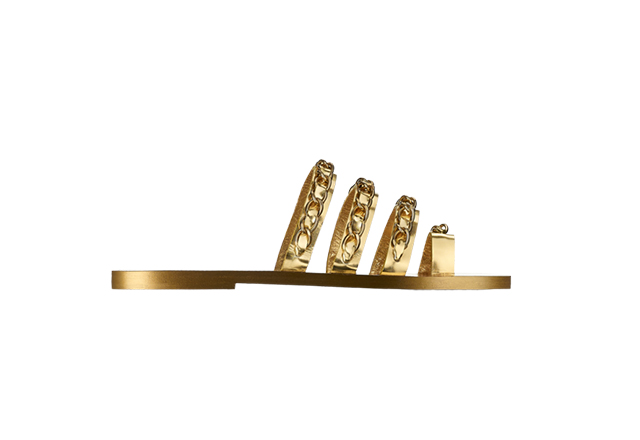 While sneakers are my go-to choice of footwear everytime I travel, a summer holiday (yes, winter sun holiday destinations are a thing) isn't complete without a pair of slides—pretty much the new sandal that's ultra easy to slip on and off while retaining a sense of languid refinement. These pair of slides from Chanel are what I'd pair with everything, from a poolside cover-up to dressier options such as palazzo pants or white jeans for an evening out—that metallic hue and iconic chain motif adds pizzazz to any ensemble I can think of.
Rachel Au, Lifestyle Writer: DxO One camera for iPhone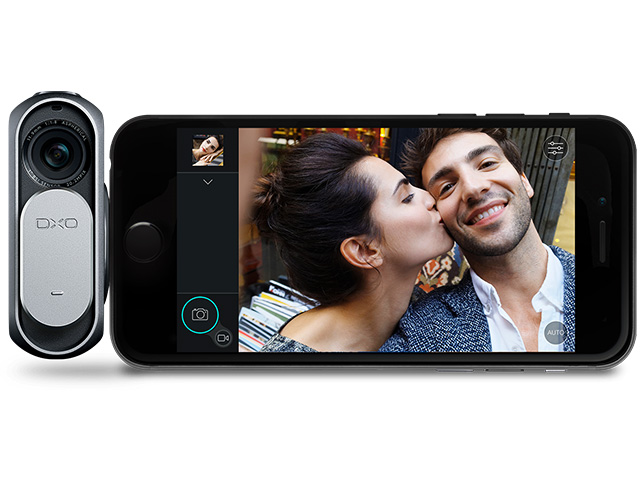 What kind of traveller are you? For me, I like to travel light and I also love to take pictures so unfortunately, lugging a compact camera or a DSLR kind of contradicts the former. Recently, I find myself "accidentally" forgetting to pack a camera for my travels and just rely on my iPhone. However, now that I've stumbled upon the existence of the DxO one camera, things might change. At 20.2 megapixels with a max aperture of f/1.8, it's a huge upgrade in image quality, even if compared with the latest iPhone 7—and it's a tiny device operated by just connecting it to the iPhone via the Lightning Connector or Wi-Fi. Photos taken under low-lighting conditions will still look stunning and sharp thanks to the large 1-inch imaging sensor. There's no zoom lens, however, but it works for me since I mostly take portraits and landscape pictures. But really, it's nifty, takes incredible pictures (and videos) and can fit nicely in my handbag.
Alyssa Lee, Editorial Assistant: Sothys Essential Ampoules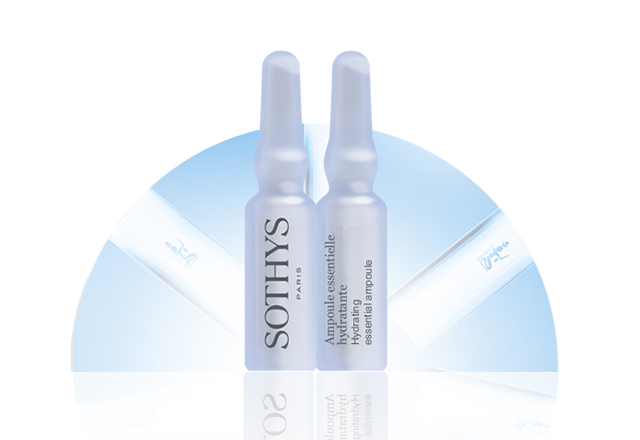 Reminders for passports and phone chargers can be set, comfy cashmere joggers can be bought off the rack, but when my skin has all its moisture sucked out of it after a long plane ride, how often is it possible to schedule in a nice long session at a spa to salvage angry skin? That's where this new pint-sized (perfect to stowaway in cabin bags) miracle comes in. Simply put, it's a professional facial in a bottle. The Sothys Essential Ampoules contain a concentrated serum which is usually administered during a facial done at a salon. The promise: instant results. Trust me, next time I'm on a flight, before I even pick a movie to watch on my tiny low-res screen, I'll be twisting the top off this little vial to treat myself to a mini in-flight facial.
Related stories:
The best travel destinations for a family vacation this year
Travel like a local with Louis Vuitton City Guides
4 stylish travellers showcase the best of Uniqlo LifeWear AW 2016
| | |
| --- | --- |
| SHARE THE STORY | |
| Explore More | |