Cai Mei Khoo, Editor in Chief: Vivetta maxi dress from Moda Operandi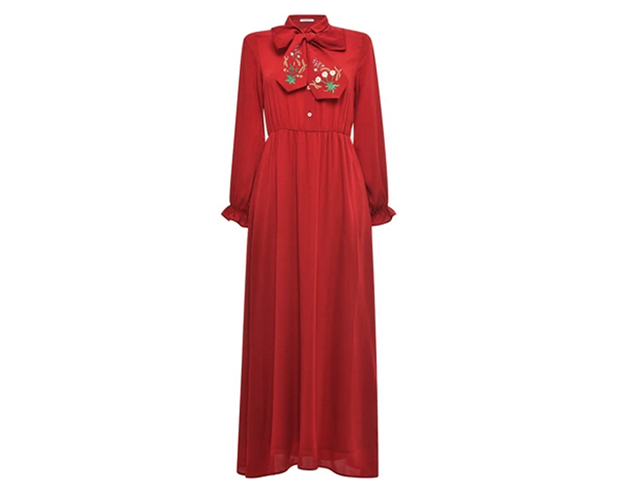 I love Vivetta for its playful, youthful vibe and for Pre-Fall 2016, the collection was preppy meets granny chic. If there's one look I'd like to try, it would be just that – I've got my eye on this dress that exudes the mood perfectly – just add statement frames and chunky platform heels.
Jason Lim, Fashion Editor: Beechwood shoe-care and shoe-tree kit by Turms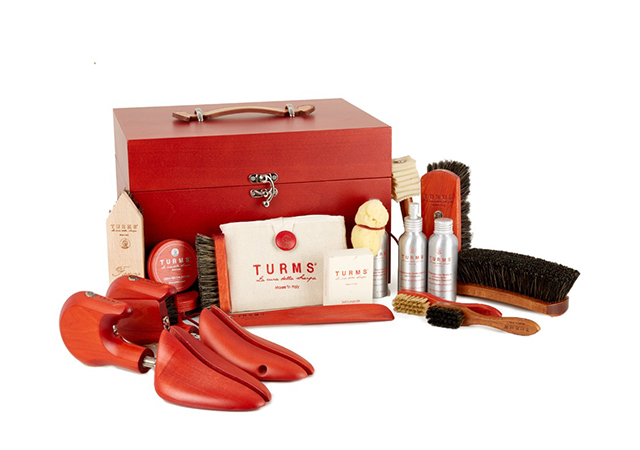 After having been shoeless for nearly five months, my babies are finally back in my possession but not having been shown any love since September last year, some are looking a little worse for wear. Learning to live with less also means taking care of what I do have to ensure they have as long a life as possible, so a shoe care kit beautifully packaged in a red beechwood case (made in Italy!) is essential for the upkeep of my footwear. The box contains everything necessary to ensure your gear is in tiptop condition: shoe shampoo and deodorant, four different tins of polish, suede protector and shoe trees.
Loh Wei Yeen, Fashion & Beauty Writer: Christian Louboutin Sheer Voile Lip Colour in Mexicatchy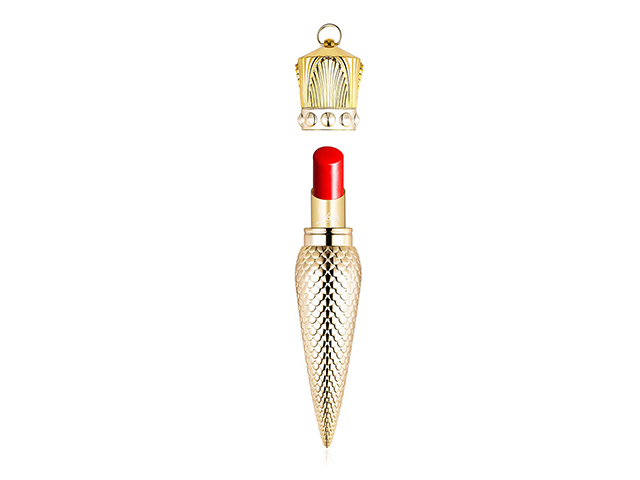 When I think of red, the first thing that comes to mind is red-soled maestro Christian Louboutin's luxury heels. But as much as I love the idea of tottering in heels this festive season (or any day of the week), I'd vouch for comfort over elongated legs and achy feet. So the next best thing I'd go for that has gold status and comes in red, is the French brand's lipstick. Inspired by Middle Eastern antiquities and Art Deco movement, the lipstick is encased in a vial-like body with a crown cap that can be threaded with a silk ribbon to wear it as a necklace. Talk about making two major statements at one go: A fiery lip colour and a bold accessory around my neck.
Jessica Fang, Culture Writer: Watch Deadpool
Okay, so I am guilty of buying into the hype of the upcoming Deadpool film – you know, the one starring Ryan Reynolds clad in that signature red bodysuit. I was first introduced to this character when I played the Marvel: Ultimate Alliance game and was both charmed and annoyed at the fact that I couldn't tell whether the masked antihero was ultimately good or bad. The best part is, Deadpool joins the X-men film series lineup and is the second ever character-centric film following many, many years filled with Wolverine-led films. I can't wait to watch this film when it comes out in cinemas 11 February.
Rachel Au, Lifestyle Writer: Globe-Trotter Centenary trolley case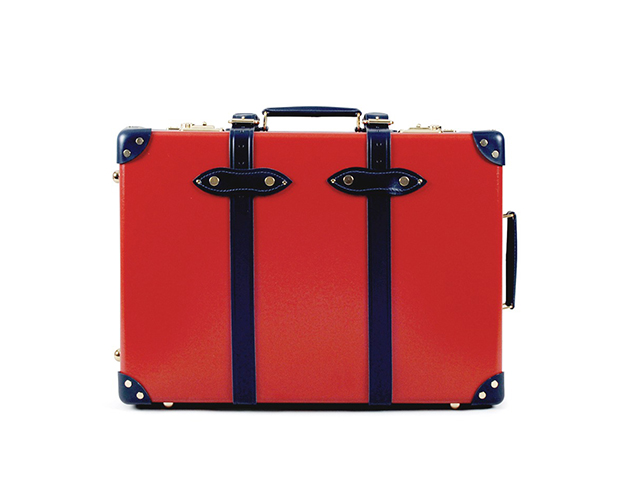 My grandparents are super traditional when it comes to Chinese New Year, which means they can't spot me in black throughout the 15 days. As I love my neutral tones, especially white and black (which makes for a terrible combination according to Chinese belief), I dread being decked in red (or yellow – that's the leeway). On that note, however, I do love red accessories and bags. As I'll be traveling during the long holiday period, a red coloured luggage seems only fitting to add in that 'Ong' factor but not just any simple red baggage. I've got my eye on this gorgeous Centenary trolley case from Globe-trotter that gives off both a vintage and Oriental vibe. It's the perfect size for a carry-on luggage, it's lighter than aluminium yet tougher than leather as it's made from vulcanised fibreboard, and it'll look great in my travel photos. Yes, it's definitely going to be one of the rare moments where I'll be proud to be seen in, or rather with red.
Su Fen Tan, Editorial Assistant: Christopher Kane Love Heart embroidered cutout crepe mini skirt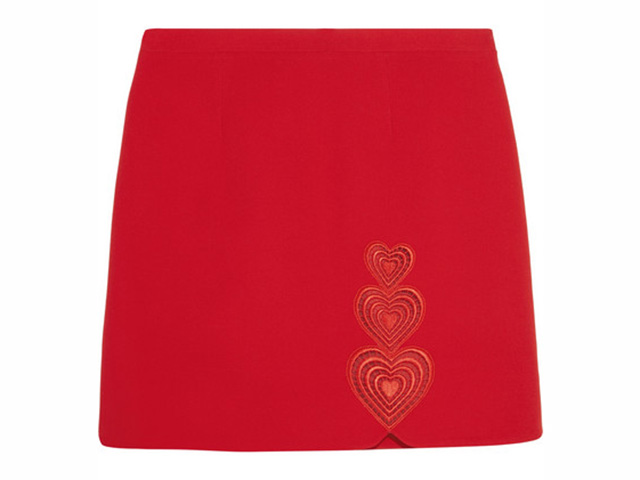 Usually one for the low-key road, it's safe to say that red is not my favourite colour. In fact, there isn't a single red item in my wardrobe. Fortunately my family is cool with us not donning the classic CNY shade when it comes to this time of the year. But if I really had to roll with it, this Christopher Kane mini skirt will fit the bill nicely—bold, yet not overpoweringly so. And the beautiful embroidered cut-out hearts makes it a lovely pick for Valentines too.
Related stories:
A guide to where to eat for Chinese New Year
Etiquette: 5 important Chinese New Year don'ts
Monkey business: Lunar New Year shopping guide for a festive ensemble
| | |
| --- | --- |
| SHARE THE STORY | |
| Explore More | |