Cai Mei Khoo, Editor-in-Chief: Chanel Fine Jewellery Comète necklace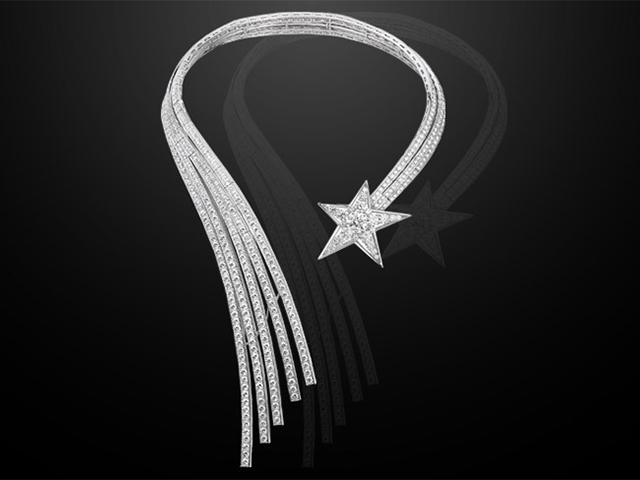 Unveiled in November 1932, Chanel's Bijoux de Diamants was Gabrielle Chanel's first fine jewellery collection, which she showed at her private residence at 29 Faubourg Saint-Honoré, Paris, to an eager crowd. Like her fashions, her jewellery was daring and forward-thinking—clasps were removed, stars and comets wrapped around necks and décolletages. "I wanted to cover women in constellations," she said. And that's exactly what I want—to be covered in Chanel's 'constellation'—the original Comète necklace. As part of the Mademoiselle Privé exhibition at the Saatchi Gallery in London, Chanel will highlight re-editions of the fine jewellery 'Bijoux de Diamants' collection, amongst other Chanel creations.
Mademoiselle Privé is at the Saatchi Gallery, London from 13 October – 1 November 2015.
Terry Saw, Beauty Editor: A luxe hideout at the Suites on Stilts, Les Sources de Caudalie, Bordeaux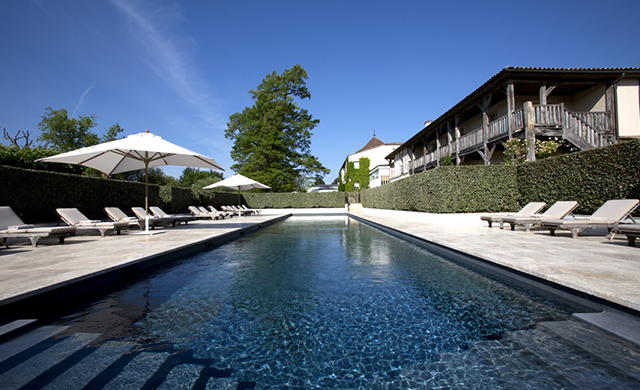 When I need to steal a quick break from the buzzing fashion capital of Paris, I'd hop onto the next available short-flight to Bordeaux. There, I'd check into the very exclusive and private Suites on Stilts (redecorated with an avant-garde touch by French fashion designer Maxime Simoëns), located within the prestigious Les Sources de Caudalie estate. During the day, you'll find me at the famed Caudalie Spa at the hands of professional French masseurs. And to end the each day on a perfect note, I'd watch the sunset over an exquisite meal prepared by the finest chefs from one of the hotel's four restaurants, known to dish up some of the best farm-to-table offerings, all while sipping only the best red wine from the vineyards of Château Smith Haut Lafitte—c'est la vie!
Jason Lim, Fashion Editor: Paraboot Michael in smooth black calf leather and speckled calf hair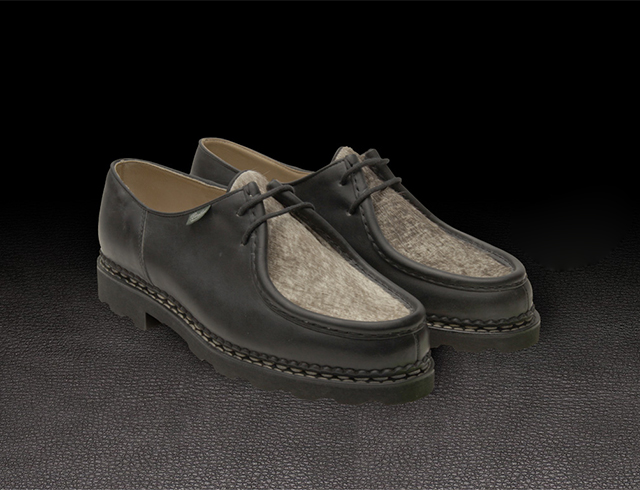 I happened across the tiny Paraboot store on Rue Saint Honoré when I was in Paris this past June. Romain, the manager, was the first of three polite persons I encountered during my entire trip. His enthusiasm and knowledge of the traditional French brand had me enraptured and after two visits to the store to talk shoes with him, I had to leave with a pair of classic Avignons. I am obsessed. I can't stop wearing my Paraboots and when I have them on, I can't stop staring. I will be returning to Paris this December and have my heart set on the Michaels. See you soon Romain!
Wei Yeen Loh, Fashion and Beauty Writer: Look 6 from Lemaire A/W'15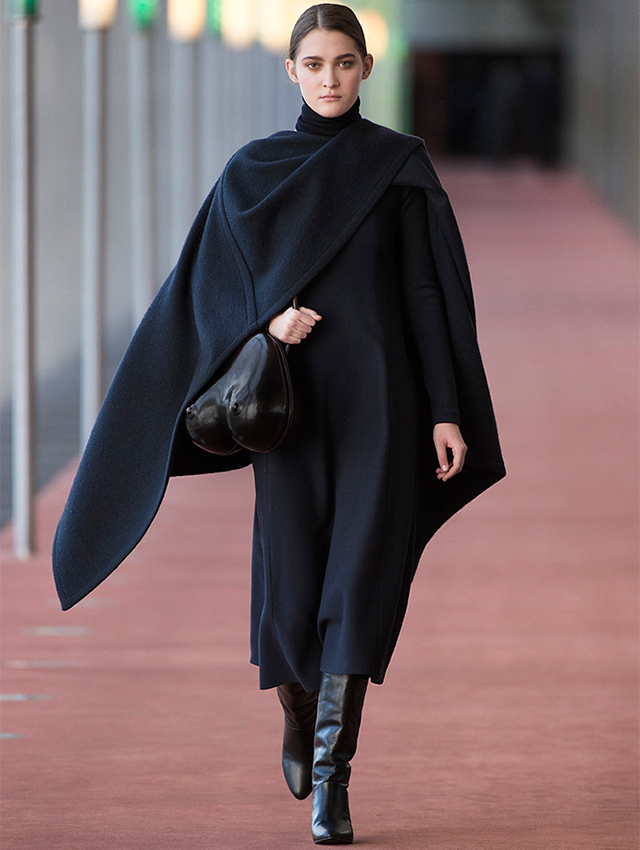 There's something about this entire Lemaire outfit in particular that I love—perhaps it's a combination of the way the melton wool stole drapes effortlessly (yet purposefully) over her shoulders and drifts along as she strides, or how the risqué molded leather bag offers an element of sensuality to this otherwise innocuous look, and perhaps the fine leather boots that peek out stealthily beneath the dress. Then again, it's quite impossible not to fall for anything crafted by Christophe Lemaire and Sarah-Linh Tran, especially since I'm a sap for luxurious winterwear in simple silhouettes and muted shades that exude Parisian chic.
Rachel Ong, Lifestyle Writer: Custom made umbrella from Parasolerie Heurtault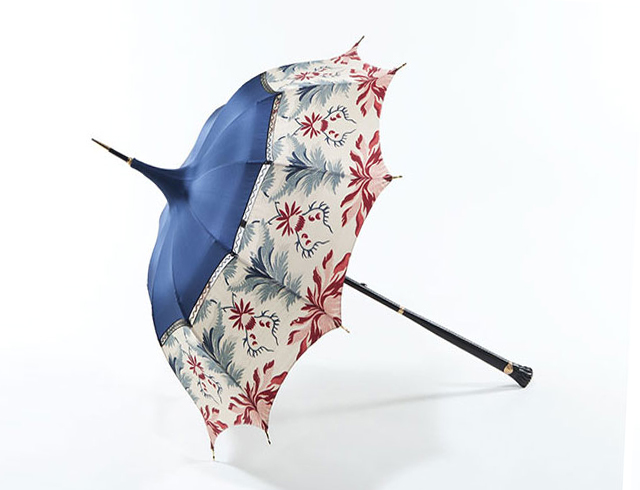 Even when in the stormiest weather and in need of an emergency umbrella, I will always take my time to choose one that represents my personality best but have never successfully found one that does. Hidden in the 12th arrondissement of Paris is an elegant atelier where artisan Michel Heurtault creates the most stunning pieces of bespoke parasols and umbrellas. I love how every part of the umbrella is customisable from the handles to the linens and trimmings. While a bespoke umbrella might seem like an unnecessary extravagance, the workmanship of a Heurtault umbrella is so masterful that my umbrella will be able to stand the test of time (and bad weather) to become a valuable family heirloom.
Su Fen Tan, Editorial Assistant: Isaac Reina Small Hitchcock Bag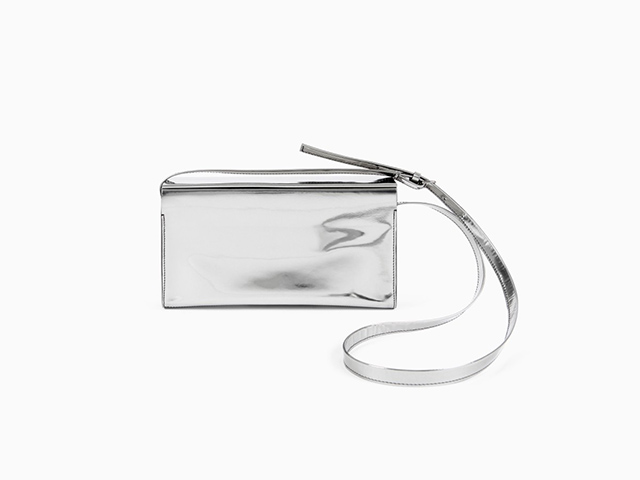 Isaac Reina just tapped into my weakness with his latest collection—silver leather goods? Delectable. Known for his exquisite craftsmanship and timeless designs, the Hitchcock bag is an extension of his signature minimal, clean aesthetic. I absolutely love the sleek and compact built of this mirror calf construction, a bag that I will no doubt have to refrain from overusing (if it ever falls into my hands) as I always do with my favourites.
| | |
| --- | --- |
| SHARE THE STORY | |
| Explore More | |