Cai Mei Khoo, Editor in Chief: Prada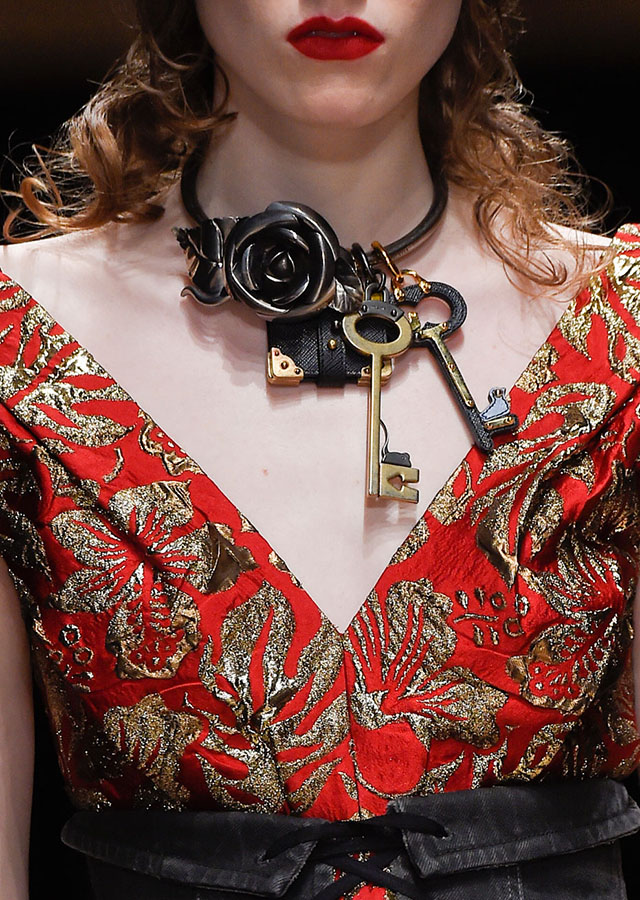 Miuccia Prada took us on the journey of a vagabond. Her inspirations complex and of a multi-faceted nature, she seems to chronicle the plight of a woman who wanders on a journey through time to explore the vast, vast world. This statement collar charm necklace captures the essence of the collection with a look fit for a woman ready to take on the world, complete with a little black book that will be filled with only the most important of thoughts, and keys to unlock countless opportunities.
Jason Lim, Fashion Editor: Bottega Veneta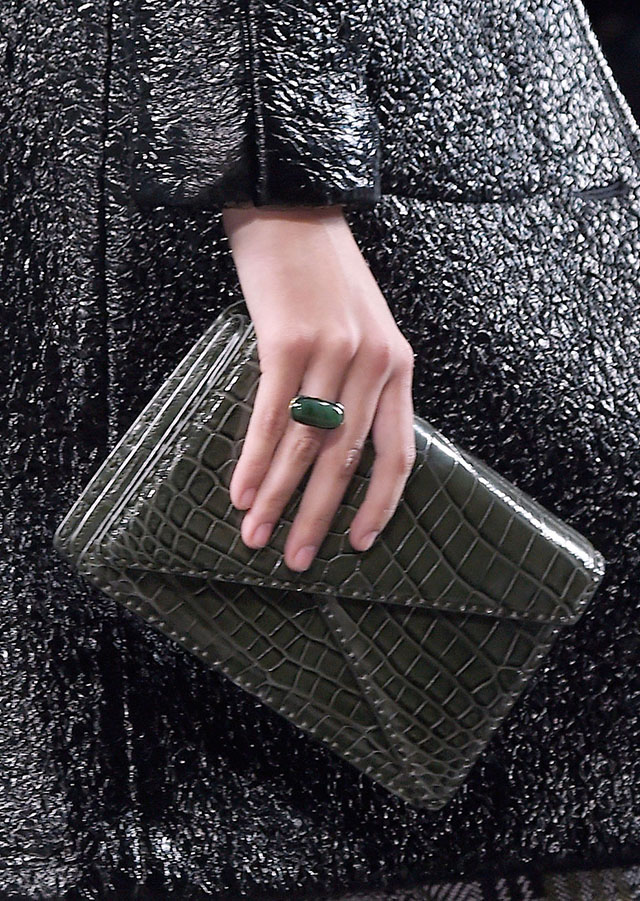 Bottega Veneta showed us 50 shades of green accessories—on rings, bracelets, belt buckles, brooches, necklaces and hair clips. Aptly, green is the most restful colour for the human eye and in its darker hues, is traditionally associated with wealth—a winning combination. This ring may seem simple (but so effective), but by colour alone, speaks of luxury and wealth and comforts the eye. It's just as Carrie Bradshaw preaches—you really do want your money where you can see it.
Loh Wei Yeen, Fashion & Beauty Writer: Loewe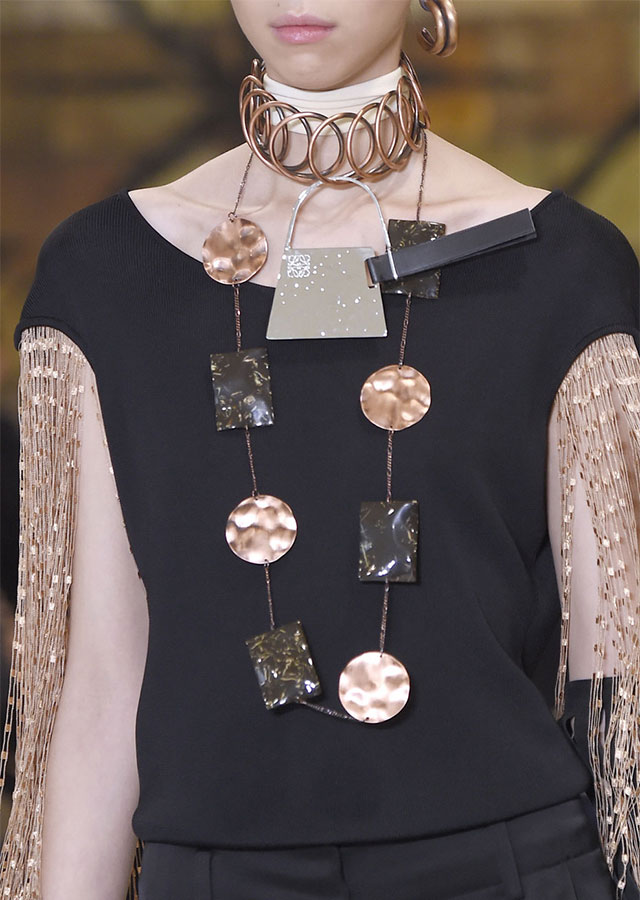 It's not difficult to see why Jonathan Anderson is setting a flurry of tongue-wagging in the fashion world with his avant-garde designs for Loewe and his namesake label. He has a penchant of creating the unbelievable with elements you don't usually think twice of. For Loewe AW16, gold chokers made from interlocking rings and hammered discs strung together made for a new way of wearing statement jewellery. I am not even one to wear extravagant pieces around my neck (fingers and wrists too) for that matter, but an exception can be made in this case—especially when it's layering done right.
Rachel Au, Lifestyle Writer: Chanel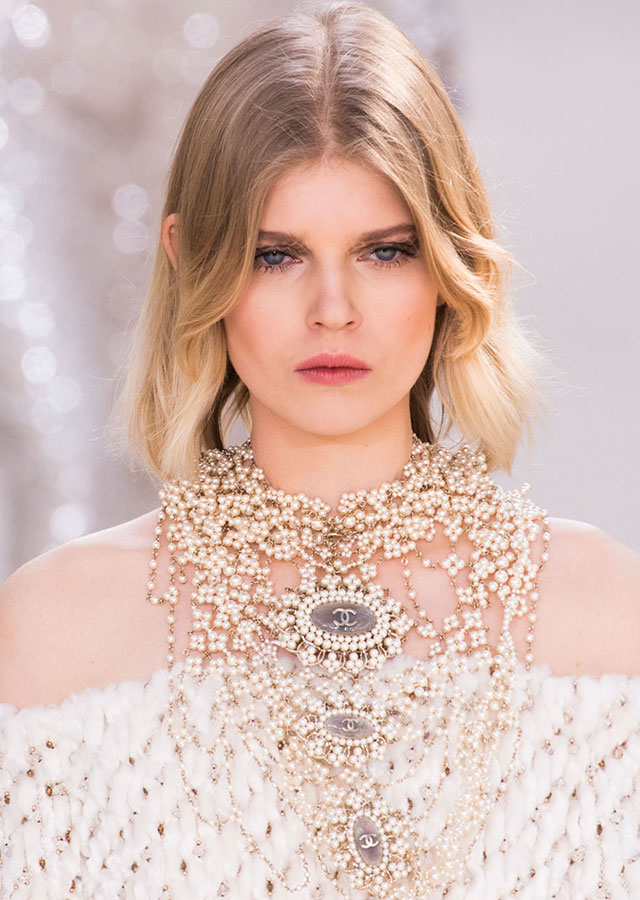 The power of the Chanel pearl necklace has returned and this time, it's a masquerade of them in various styles. As a fan of dainty jewellery, I often stray away from large beads or chunky accents; unless it's a statement piece made from finer details and this Chanel necklace is a perfect example. The clusters of tiny pearls joined to one another as well as the silky cream colour make it almost regal-like and I can imagine it would easily and beautifully transform any outfit.
Tan Su Fen, Editorial Assistant: Rodarte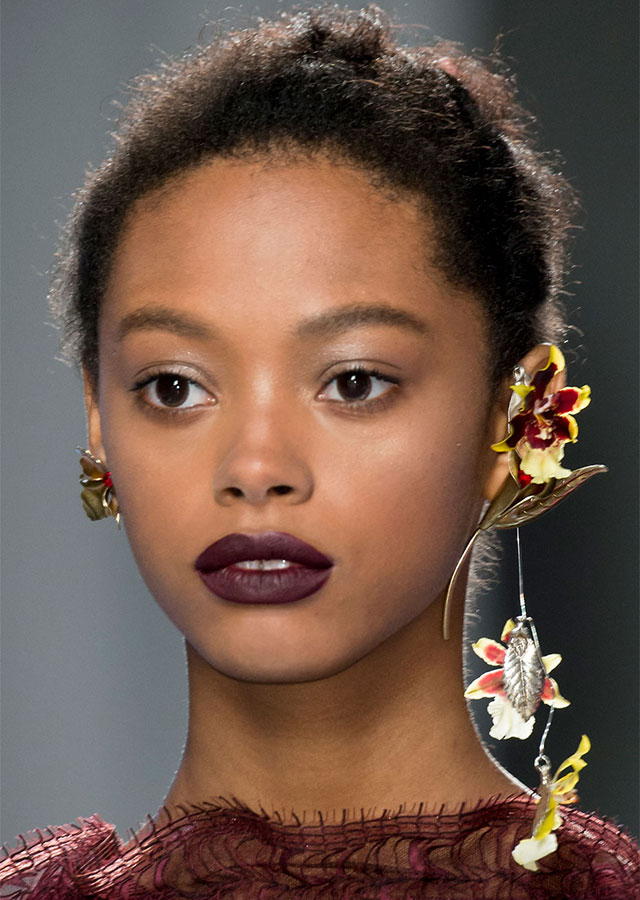 Rodarte celebrated its 10th anniversary with a bout of gothic glamour at their AW16 show. Aside from the exquisite creations of lush (sometimes leather) ruffles, lace, and multi-hued fur, designers Kate and Laura Mulleavy piled on the fancy with beautiful floral accessories that gave the strong looks a dream-like quality. I especially love these floral embellished asymmetrical earrings—pretty, bold and perfect to ring in spring with.
Related stories:
#WednesdayWishlist: Fancy footwear from AW16
#WednesdayWishlist: Paris Fashion Week AW16
15 Eccentric accessories from AW16 that had us giving double-takes
Source:

| | |
| --- | --- |
| SHARE THE STORY | |
| Explore More | |